Care Na (แคนา)
<- BISP Green Love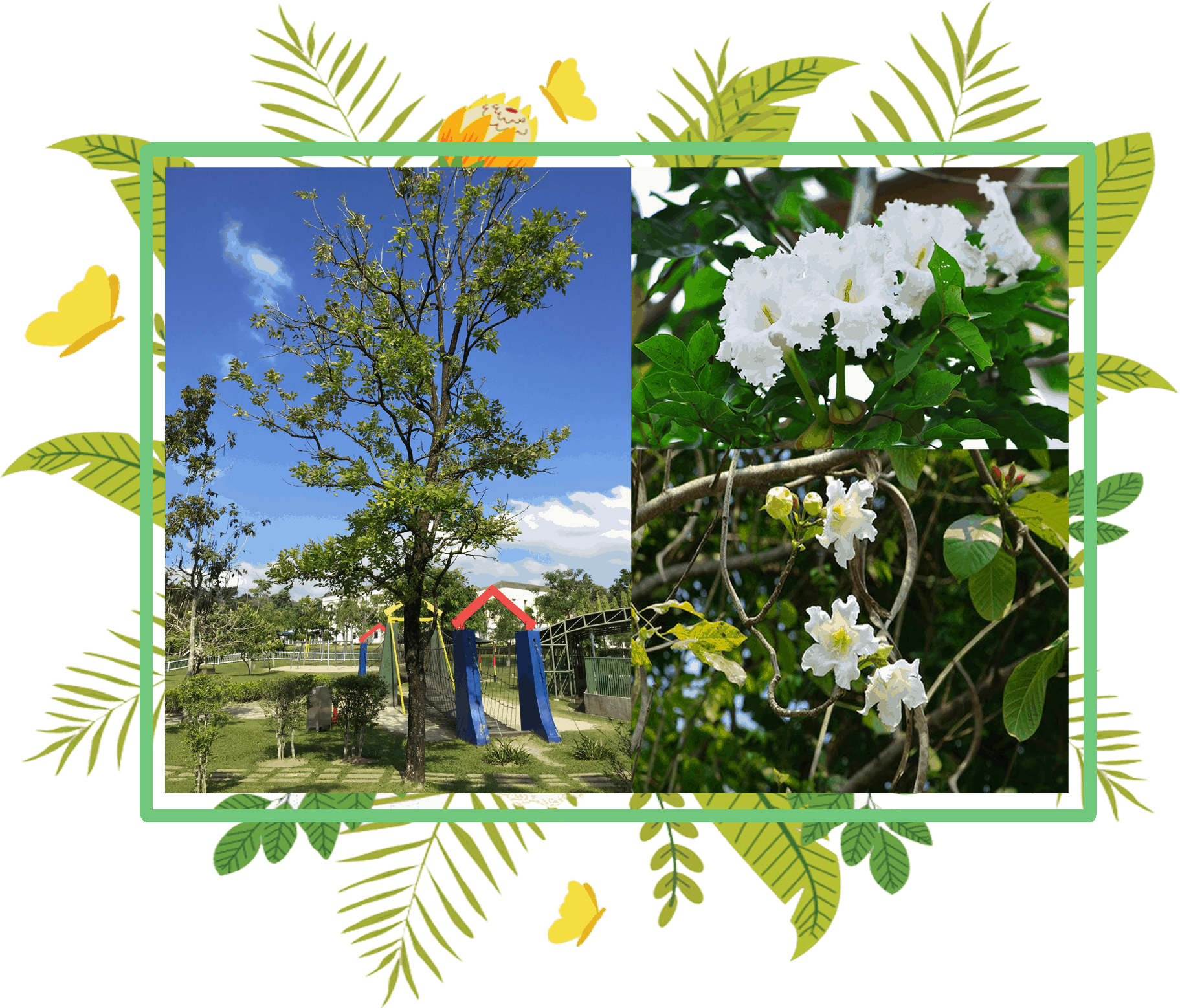 ข้อมูลทางวิทยาศาสตร์
ชื่อ/ชื่อทางวิทยาศาสตร์
Scientific name
แคนา(Care Na)
Dolichandrone serrulata (Wall. ex DC.) Seem.
ชื่อวงศ์/Family name
Bignoniaceae
ชื่ออื่น
Other name(s)
แคขาว(Care Khao), แคยาว (Care Yao), แคฝา (Care Fha), แคเก็ตถวา (Care Kettawa)
ลักษณะ
Characteristics
ไม้ยืนต้นขนาดกลาง สูงถึง ๒๐ ม. ใบประกอบแบบขนนกชั้นเดียว ใบย่อยรูปรี ขอบใบหยัก ดอกสีขาว กลีบดอกเชื่อมติดกันเป็นหลอดยาว ๖ – ๑๐ ซม. ปลายกลีบแผ่บานออกคล้ายปากแตร มีกลิ่นหอมอ่อนๆ ผลเป็นฝักเรียวยาว บิดเป็นเกลียว เมล็ดรูปสี่เหลี่ยมแบน มีปีกบางใส ออกดอกช่วงเดือนธันวาคม – กุมภาพันธ์ ขยายพันธุ์โดยการเพาะเมล็ด

Dolichandrone serrulata is a medium-sized tree, up to 20 m tall. Leaves pinnately compound, ovate, margin serrate. Flowers white, campanulate-shaped, light fragrant. Fruits in long cylindrical, twisted, with compressed-rectangle seeds. Flowering in December – February.

ประโยชน์
Uses and Utilization 
ดอกนำมาแกงหรือลวกจิ้มกับนํ้าพริก

Flowers are eaten with chilli sauce by fast-boiled or cooked in curry. This plant can be propagated from seed.