Oleander (ยี่โถ)
<- BISP Green Love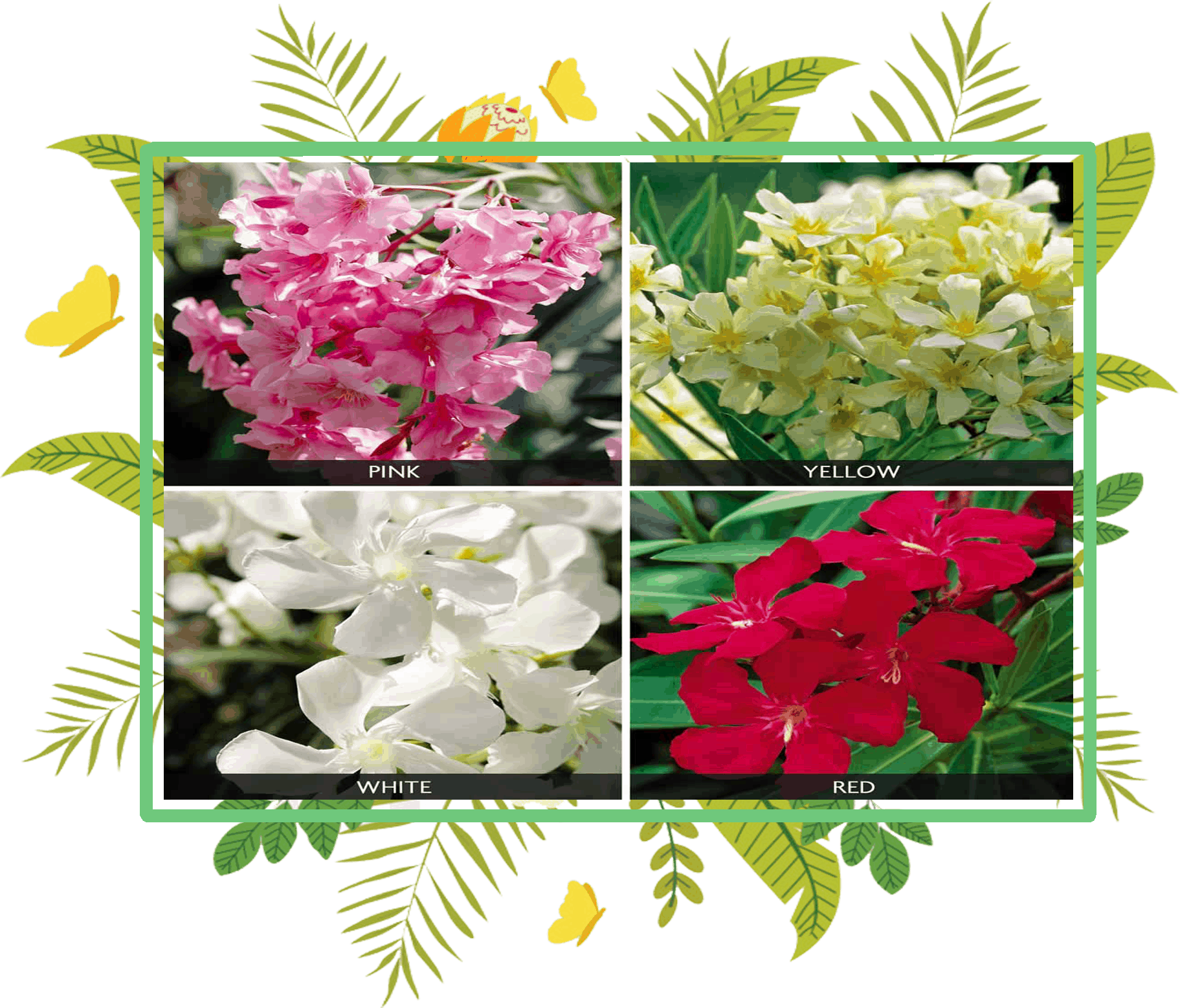 ข้อมูลทางวิทยาศาสตร์
ชื่อ/ชื่อทางวิทยาศาสตร์
Scientific name
ยี่โถ(Yi-Tho) / Oleander
Nerium oleander L.
ชื่อวงศ์/Family name
APOCYNACEAE
ชื่ออื่น
Other name(s)
โถ ยี่โถไทย ยี่โถจีน ยี่โถดอกขาว ยี่โถดอกแดง อินโถ
Oleander, Sweet Oleander , Rose Bay
ลักษณะ
Characteristics
ยี่โถ เป็นไม้พุ่มสูงประมาณ 20 ฟุต เปลือกของลำต้นมีสีเทาเรียบ เมื่อตัดหรือเด็ดจะมีน้ำยางไหลออกมา ใบ เป็นใบเดี่ยวรูปร่างรี ปลายและโคนใบแหลม ยาว ๑๕-๑๗ cm. กว้าง ๑.๗-๒.๐ cm. ขอบใบเรียบไม่มีจัก หนาแข็ง มีสีเขียวเข้ม ก้านใบสั้น ออกตามข้อของลำต้น ดอกมีสีชมพู ขาว ออกตามปลายของยอดลำต้นเป็นกระจุกหรือช่อ รูปร่างคล้ายกรวยหรือปากแตร เวลาบานกลีบจะมีกลิ่นหอม ดอกยี่โถสามารถออกดอกได้ทั้งปี ผลเกิดเมื่อดอกมีการผสมเกสรและร่วงหลุดไป จะเกิดผลเป็นฝัก 2 ฝัก ต่อ 1 ดอกยี่โถ 1 ดอก เมล็ดลักษณะคล้ายเส้นไหม
ประโยชน์
Uses and Utilization
ผล ขับปัสสาวะ ดอก แก้อักเสบ แก้ปวดศีรษะ ใบ ใช้เป็นยารักษาโรคหัวใจ (มีความเป็นพิษสูงต้องใช้ด้วยความระมัดระวัง) นอกจากนี้ยังใช้เป็นยาฆ่าแมลง และยาเบื่อหนูได้
Interesting Facts:
Fruit of oleander is called capsule. Each capsule contains large number of fluffy seeds. Oleander is best known by its toxicity. Each part of the plant contains toxins. Poisoning will be induced even after consumption of minimal amounts of this plant. Whistles made of oleander's stem can induce poisoning of children. Toxic effects are visible both in humans and animals. Polka-Dot Wasp Moth is a type of insects which consumes oleander without visible side effects. It eats all parts of the leaves except veins.