bistek.
The bistek team is made up of students ranging from Year 9 – Year 12. They meet once a week and look to gain valuable technical skills which can then be used to support events across the school calendar.
The group has produced YouTube live streams for many of our music and drama productions and these streams are not only broadcast live but are also stored on the group's channel, so that friends and family can enjoy the performance weeks or months after the curtains have closed.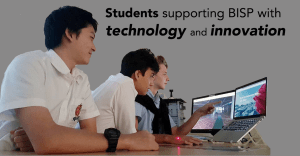 Students are able to take responsibility for live-streaming the school's many artistic productions – this not only develops their technical skills but empowers them to make complex decisions while broadcasting in a live environment…

Paulette Wilkinson – Head of Arts
It is not only our creative arts departments that have benefited from the team's expertise. They have also live streamed many of the school's sporting events. These sporting highlights provide a channel for the coaches and parents to watch their teams compete despite being thousands of miles from their home school.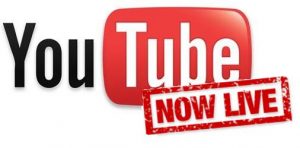 Live streaming is delivered with industry-level kit which includes Open Broadcaster Software and 4k high definition video cameras. These skills are not only key to those who may want to work in the media industry, but also give the students the ability to make professional looking videos to evidence their learning across the whole curriculum.
For more information on bistek at BISP, please contact us here…