STEM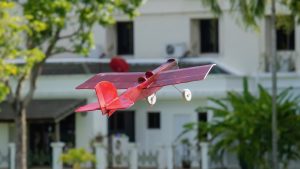 In the BISP STEM Academy students work on practical projects that develop their ability to apply Science, Technology, Engineering and Mathematics skills, in an interdisciplinary environment, with the aim of deriving innovative solutions to identified problems. In so doing, students develop a range of highly relevant and transferable skills that are increasingly demanded in today's workplace
Projects explored to date include: hydroponics; trebuchets: hovercrafts and aircraft. Students explore both the theoretical and practical elements that are instrumental in successfully designing and constructing working models.
STEM education is empowering and challenging for students, as it prompts them to become enquirers, to think critically and to evaluate information. Application of knowledge, research and skills then lead our students to arrive at their own unique and innovative solutions to problems.  Students' own independent projects, which are often borne from their own individual interests and passions, are encouraged.
It is the school's objective that the multidisciplinary skills and creative, entrepreneurial flair that STEM Academy provides for our students will enable them to flourish as outstanding contributors to tomorrow's world.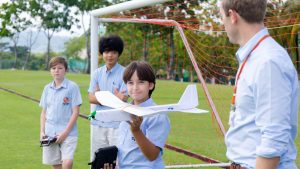 For more information on STEM at BISP, please contact us here…