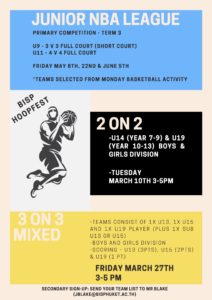 Tuesday 10 March: In the wake of many sports cancellations throughout Asia, British International School, Phuket (BISP) has launched a series of internal sports competitions, many of which will run into Term 3.
Last Saturday, the tennis centre held a doubles tournament for all players. The knock out event included 20 doubles teams at U10, U14 and U18 level. Matches consisted of one set. Congratulations to U10 winners Ellie and Vanda and runners up Sofia and Claudia; U14 winners Vlada and Zhanna and runners up Ig and Eloise; and U18 winners Jada and Asshwin and runners up Vihana and Jazzmin.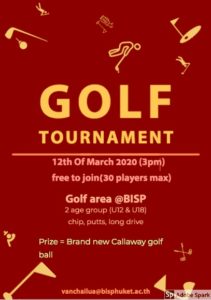 Saturday 7 March also saw the launch of the BISP 3 on 3 Football League. The league will run each Saturday from 8am – 11.30am for the next seven weeks. There are four age groups, from U9 to U18, and matches are 18-minutes duration. Senior players are being given the opportunity to showcase their coaching skills by managing the younger teams. The finals will take place in May. There are still places available, so please contact Coach Jonathas for more information.
After school today (Tuesday 10 March) the sports hall will play host to a 2 on 2 secondary basketball competition. The half-court tournament features 22 teams and games will be 5- minutes long. On Friday 27 March, there will also be a 3 on 3 mixed-grade competition and in Term 3, Primary players will get the opportunity to take part in the 'Junior NBA League', beginning on Friday 8 May. Players will be selected from the Primary basketball activity. For more information, please contact Mr Blake.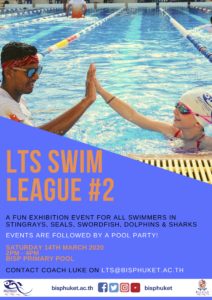 This Thursday (12 March), the golf centre will welcome players and non-players for a special tournament starting at 3pm. A maximum of 30 spots are available in the draw, so be sure to enter by emailing Coach Nick. There are also prizes up for grabs.
The second LTS Swim League of the year will start at 2pm on Saturday 14 March. This is a fun exhibition event for all swimmers in Stingrays, Seals, Swordfish, Dolphins and Sharks. Please contact Coach Luke to register.
For more information on BISP, please contact [email protected].