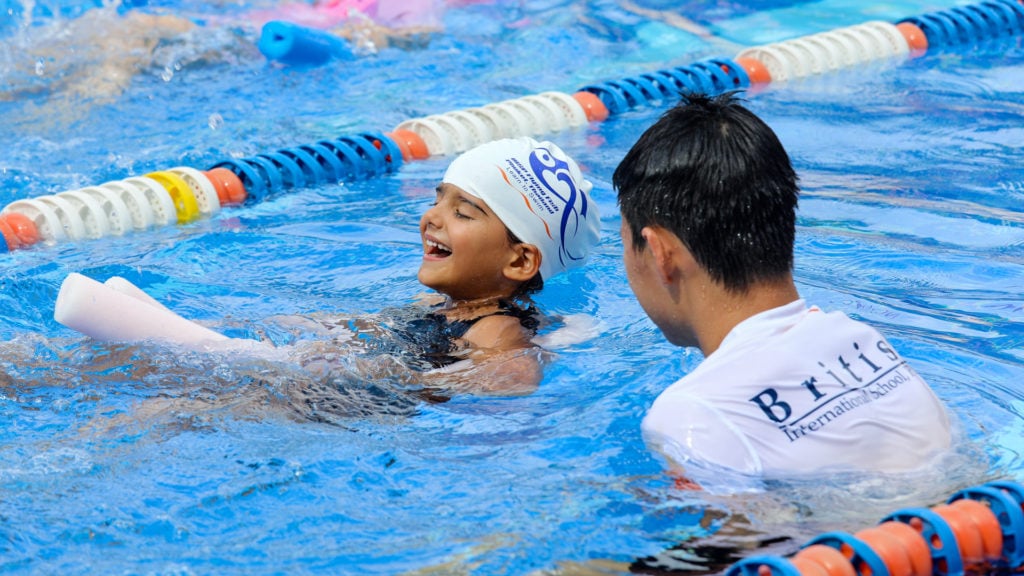 BISP's Flying Fish swimmers all had the opportunity to enjoy some friendly competition at the Learn to Swim (LTS) Swim League and Club Champs held recently.
On Saturday 9 November, 90 LTS swimmers demonstrated their skills and stroke development in front of a large crowd of parents at the LTS Swim League. Held each term, this fun event focuses purely on participation and enjoyment, and with music playing and Coach Luke on the microphone, the 25m pool was bursting with energy and team spirit.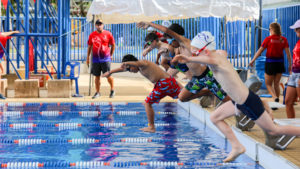 The young swimmers participated in a mixture of races, including dolphin kick, freestyle and breaststroke object collection. Helping them along at the starting blocks and throughout their races were many of BISP's High-Performance Academy swimmers. During the meet, the secondary athletes also performed a short 4 x 50m medley relay, giving spectators a glimpse of their own prowess in the pool.
Learn to Swim Coordinator, Luke Curtis, said: "This event is relaxed and stress-free for the swimmers and really emphasizes the importance of enjoyment in sport.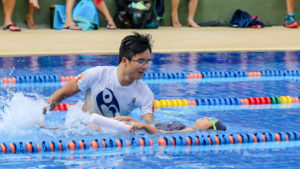 "At LTS, we also emphasize the need for our swimmers to be taking part in other sports too – known as early diversification. A lot of our swimmers show through their swimming the many physical and social benefits they have gained from this."
And on Tuesday 12 November, Coach Charlie and his team hosted the Club Champs for swimmers in the Competition and High-Performance squads. The stands were full of supporters for the 122 students who took part. Swimmers were encouraged to compete in all six events.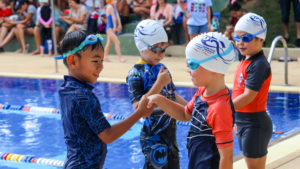 "It's important for us to develop well-rounded swimmers," said Coach Charlie. "Even if it's not your preferred stroke, sometimes getting better at breaststroke will help your butterfly. This event allows students to swim a variety of strokes in a competitive environment."
The next LTS Swim League and Club Champs are scheduled for March. For more information on BISP's Swimming programme, please contact [email protected].