Inspire Learning
Our Approach to Learning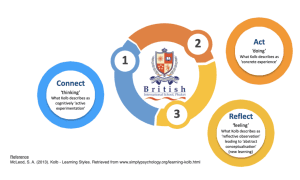 In line with our mission, we encourage our staff and students to develop a deep love for learning. At BISP we recruit staff who profoundly care about students; are able to share their passion and interest for their subject or role; and are deeply invested in a student's education and future. Our staff communicate their excitement, commitment and care for learning through an abundance of pedagogical approaches.
Our curriculum is broad and contextualised to foster intense interest and excitement for learning. This is true of learning that takes place both inside and outside of the classroom. Our expansive extra-curricular programme also provides enriched opportunities for students to ignite and follow their passions and interests.
We encourage our students to develop their passion for learning by stretching their curiosity and imagination, and deepening their exploration of new concepts and ideas. Students are active participants in the learning process, often co-constructing learning tasks, solving relevant real world problems, or addressing issues that galvanise the inquisitive nature of learning.
Passion comes through an experiential learning process:
Connection with a new idea, concept or topic
Active engagement to develop, extend or consolidate learning
Intentional and focussed reflection