Campus Map
Hover over the map and click on areas to learn more. Labelled areas will generally have text attached.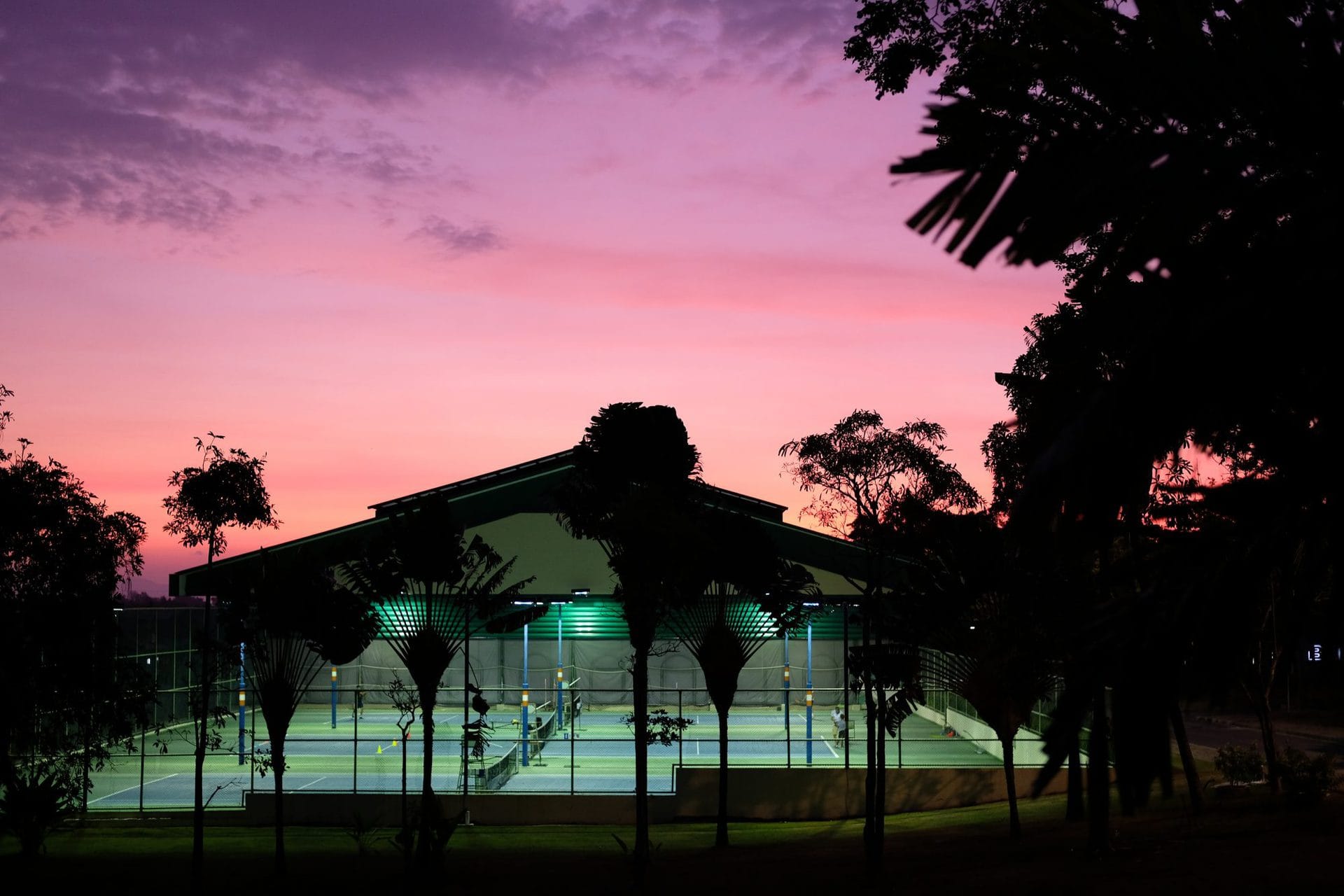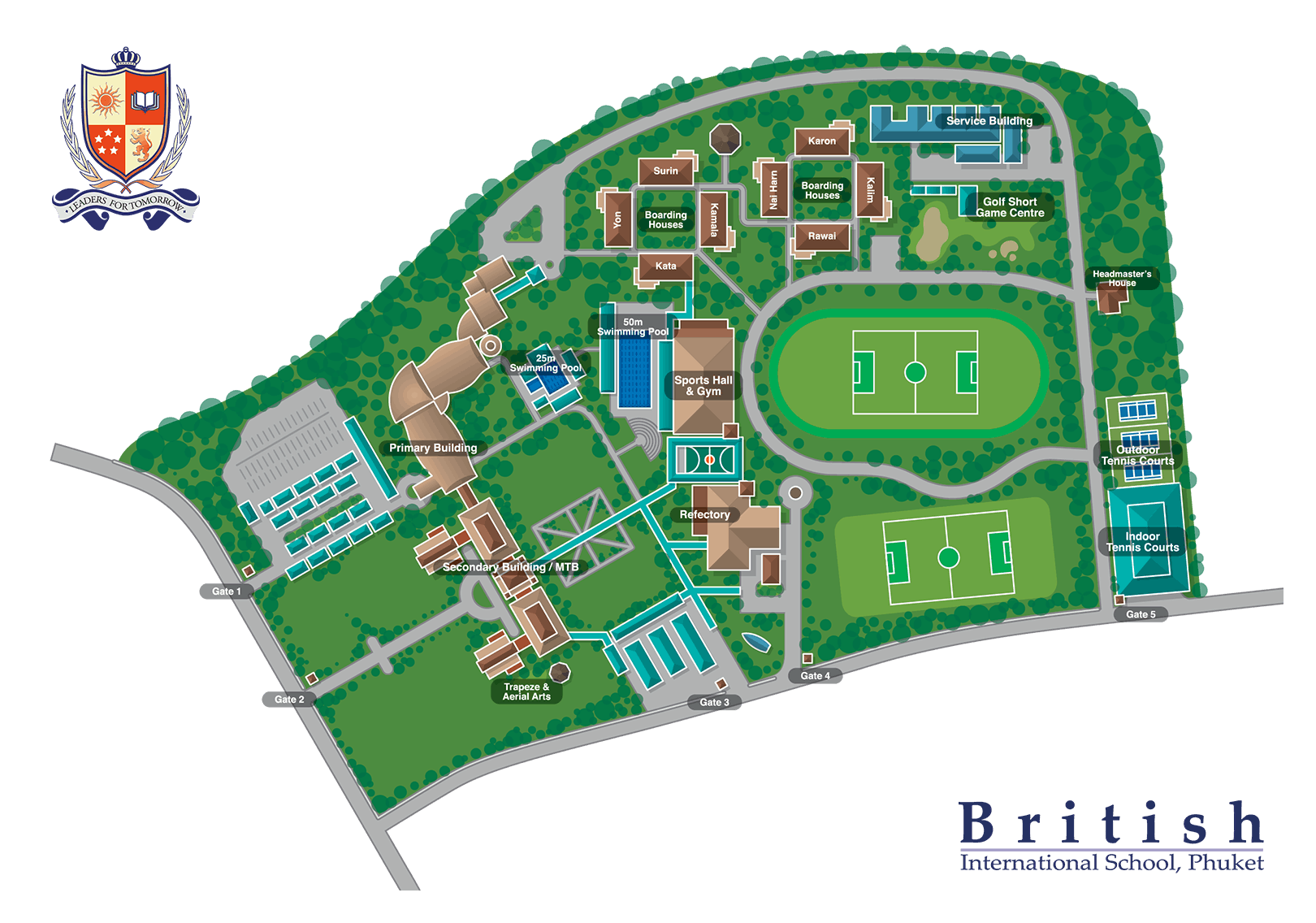 50m Pool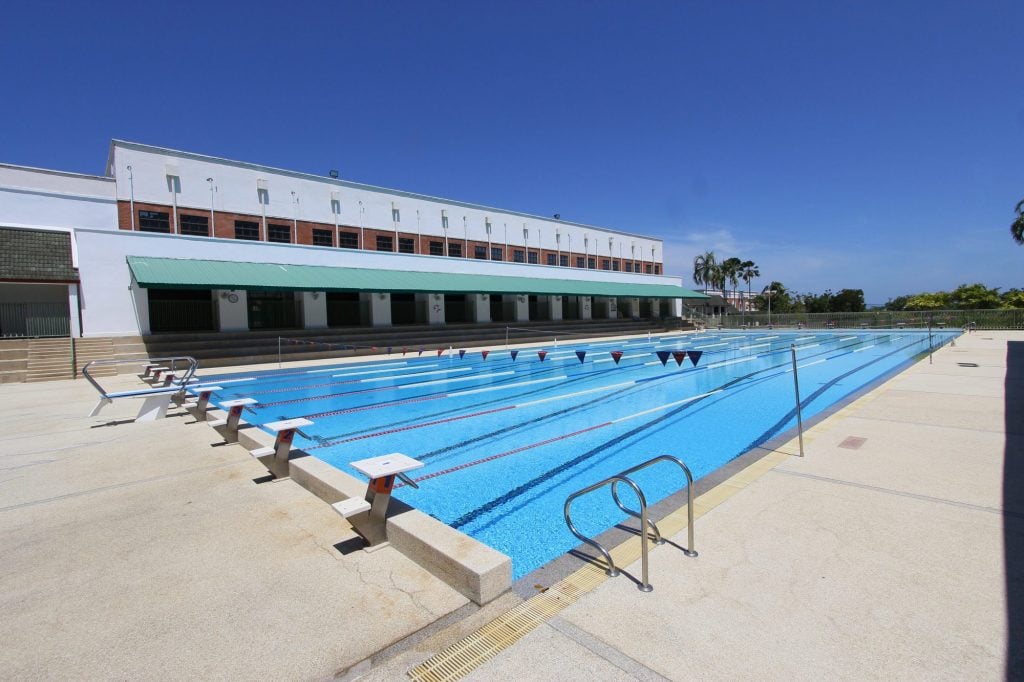 This is the main competition pool for the school, and the home of the BISP Flying Fish Aquatics Club and the Swim Academy. With two Olympic coaches and a number of assistant coaches, the programme is one of the strongest in in Asia.
A large number of swimmers represent their countries in a variety of international regional and world competitions
25m Pool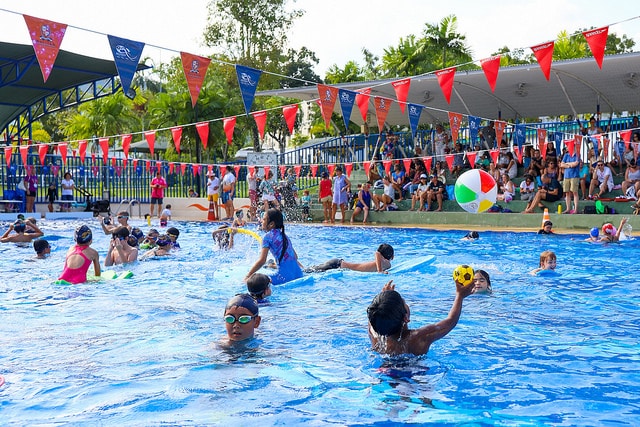 The 25 metre pool is the heart of the Learn to Swim Programme, and caters for over 200 young swimmers. Under the supervision of a specialist instructor, there are over five additional swim coaches supporting the children. The young swimmers progress through carefully monitored and structured groups with the main focus being upon good technique as preparation for later competition.
Tennis Centre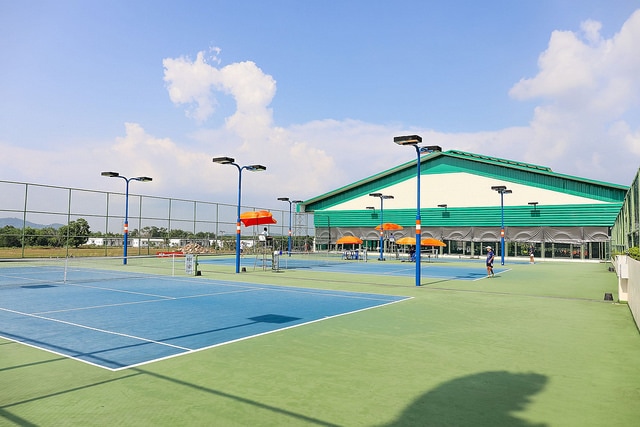 With three indoor and three outdoor courts, the tennis facility plays host to a number of regional and ranking tournaments each year. The prestigious RPT tennis coaching system is applied by professional RPT certified coaches. A number of coaches also have experience as players on the professional circuit. Several students in the Tennis Academy have represented their countries.
Gate 1, Car Park and Entrance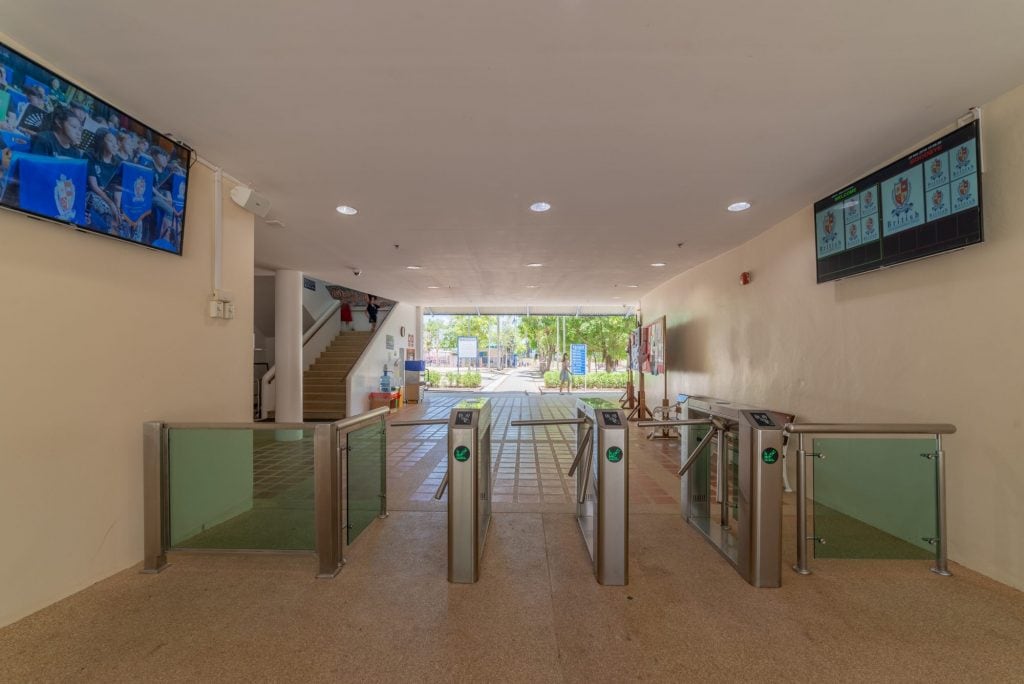 Gate 1 is the main entrance to the school for parents, students and visitors. There is a large drop off area and over 100 covered parking places. Access to the school is via the security turnstiles.
Golf Short Game Centre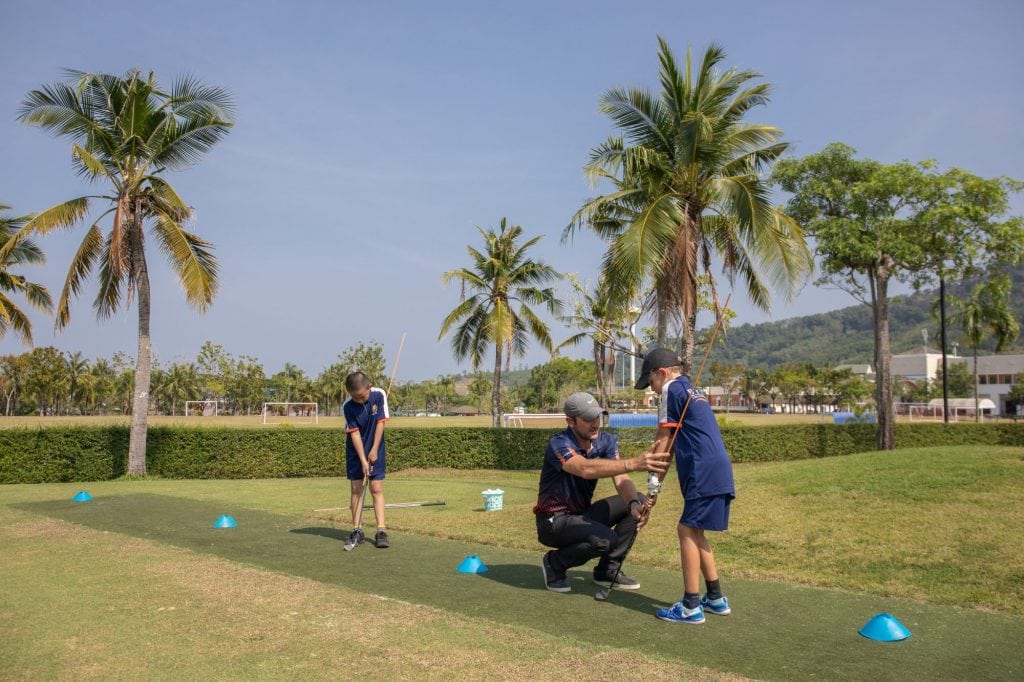 This is the home of the BISP Golf Academy – and several national student golf champions, including a gold medal youth Olympian. Designed by an award winning course designer and officially opened by Sir Nick Faldo, this facility is an exceptional addition to the sports programme of the school. It is managed by two residential and full-time professional golf coaches.
Trapeze and MACA Training Area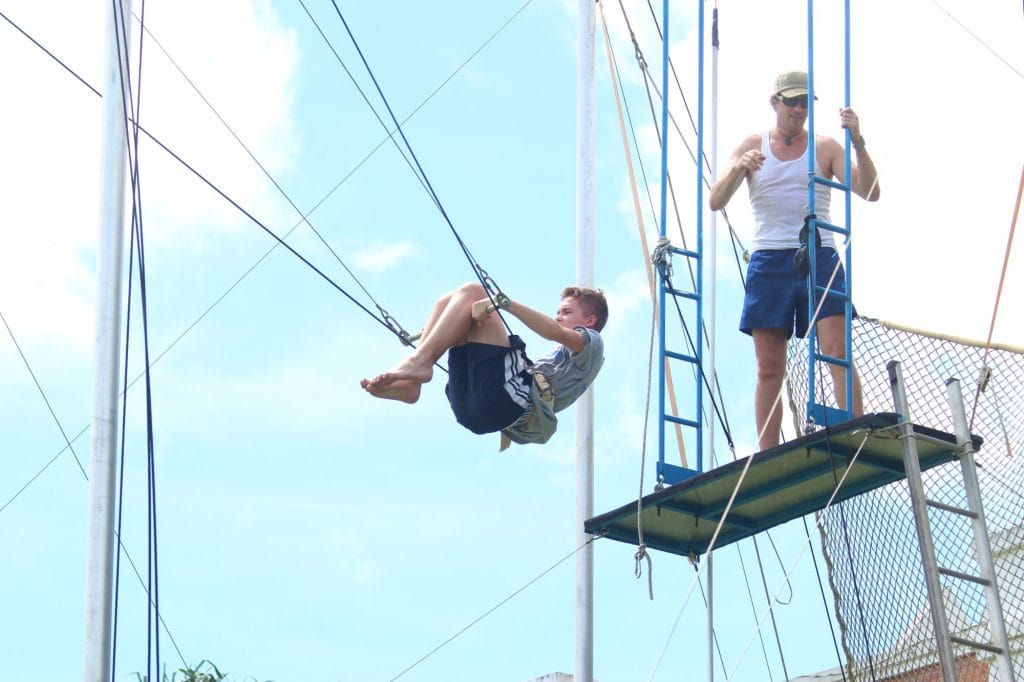 BISP is possibly the only international school in the world to have its own aerial arts, trapeze and circus arts academy run by highly trained coaches. Not only a popular activity after school, it also features in the mainstream PE programme. The students showcase their impressive skills in both the open air and at annual performances in the school's auditorium.
Sports Hall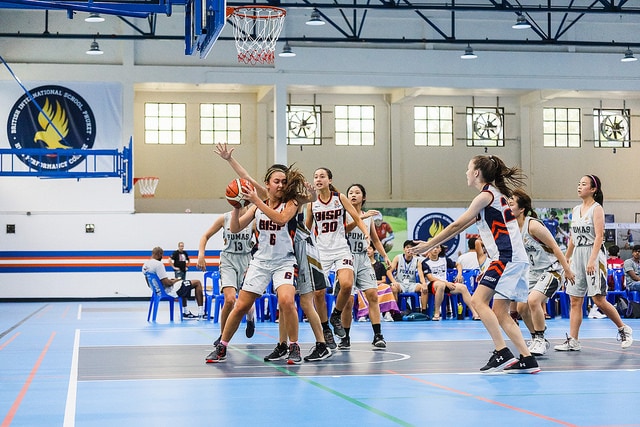 A large multi-sports hall serves the school, and is the competition venue for two major basketball tournaments each year: the Breakers Cup and the BISP 3 on 3. An air-conditioned gymnasium is adjacent to the hall, and is used for a variety of sporting and fitness activities, including a very popular gymnastics programme. A fitness gymnasium is also located nearby.
Infirmary
The school has two infirmaries, staffed by fully qualified nurses. Cover at the school is twenty-four hour, and there is excellent communication between the school and Bangkok International Hospital (in Phuket - twenty minutes from the school). Additional medical support, including a standby ambulance, is provided for major sporting tournaments. All the nurses are able to speak both English and Thai.
Little Ducks Preschool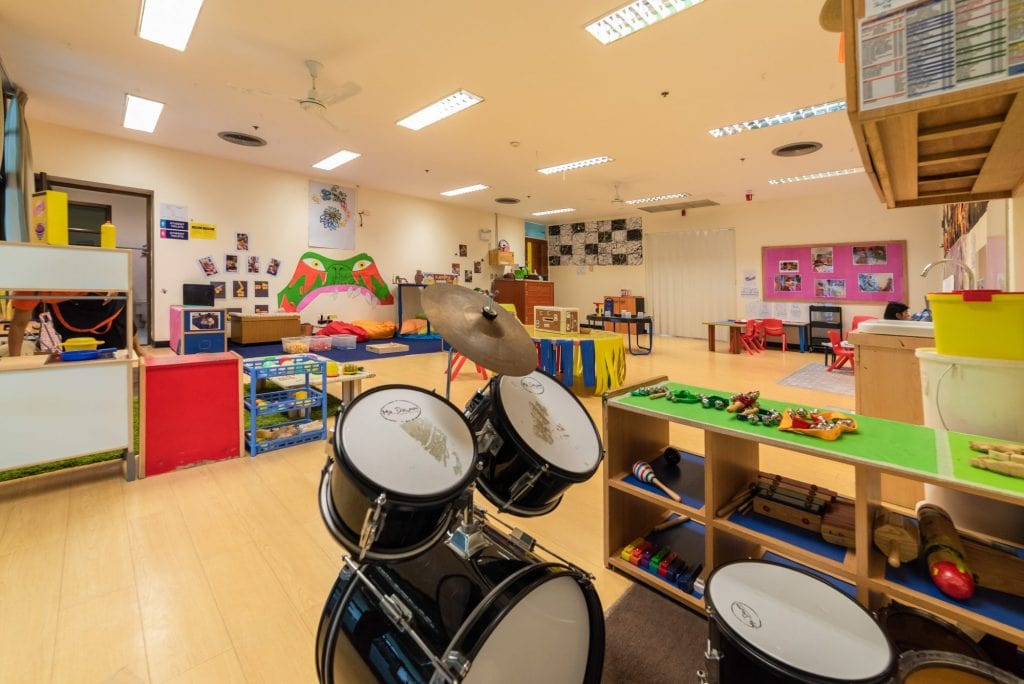 A home from home for our youngest children who are able to involve themselves in a large range of structured learning activities in bright air-conditioned spaces, as well as being able to access outdoor gardens and well resourced play areas. The teachers are fully qualified specialists, with a balance of males and females supported by very experienced teaching assistants.
Early Years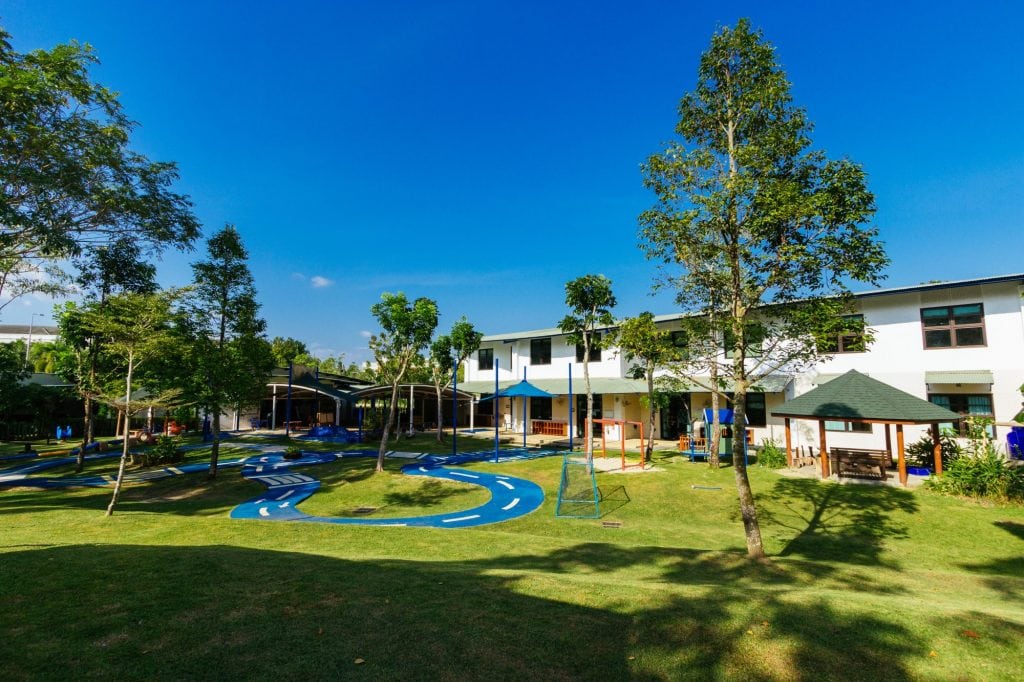 Arguably these are the most important years of a child's education. The learning areas are large and open plan, bright and full of stimulation. Staff student ratios are low and the teachers are fully qualified specialist supported by a large and strong team of assistants. The green, outside space is fully utilized and provides a healthy and inspirational learning environment.
Refectory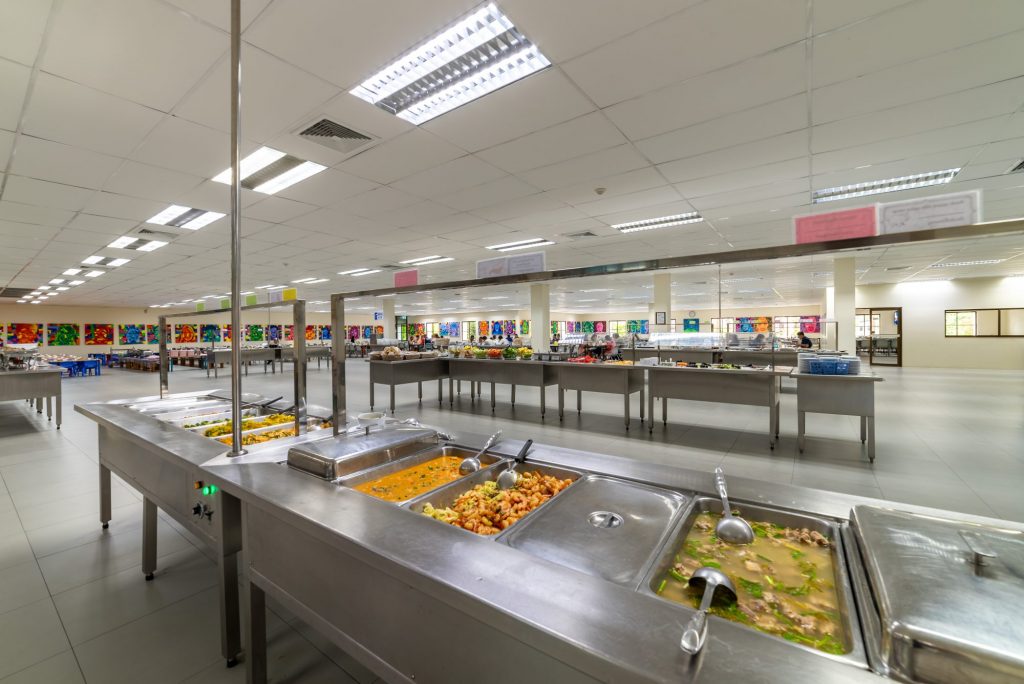 Producing over two thousand meals every school day, the refectory provides a selection from a range of healthy Asian and Western food, including a salad bar and a wide range of seasonal fruits. This is truly a place where culinary fusion comes into its own as students serve themselves from buffet stations under the watchful eyes of the refectory staff.
Design Technology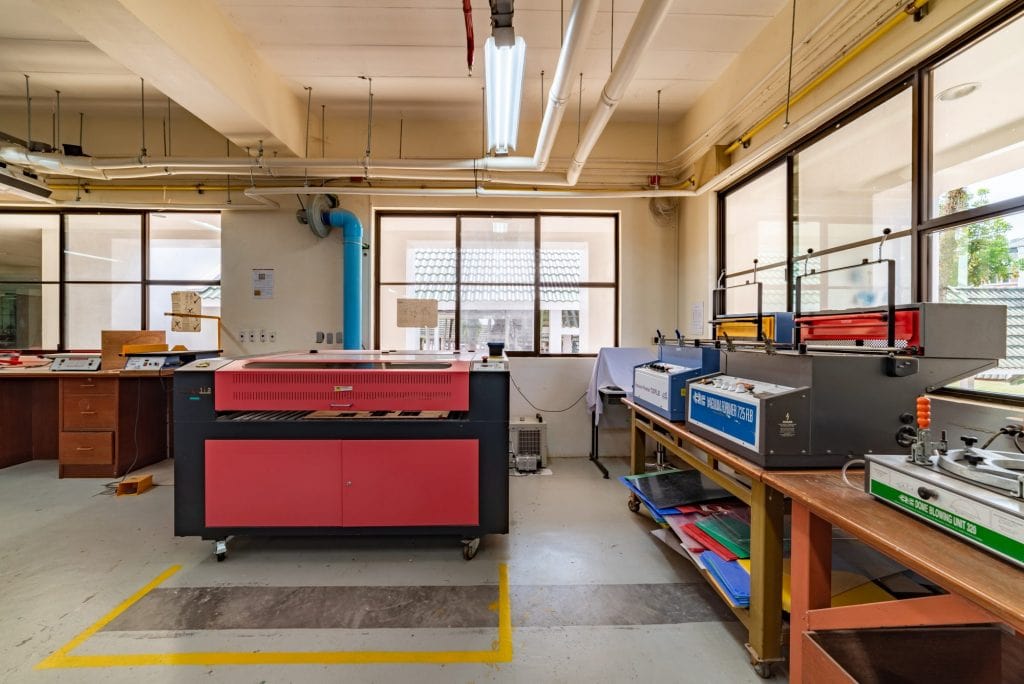 The school is fortunate to have two very large Design and Technology work areas and two full-time DT teachers supported by technical assistants. In 2018 a team from the school won the Asia Pacific MIT challenge and showcased an eco-friendly project at the final in Boston, Massachusetts.
Performing Arts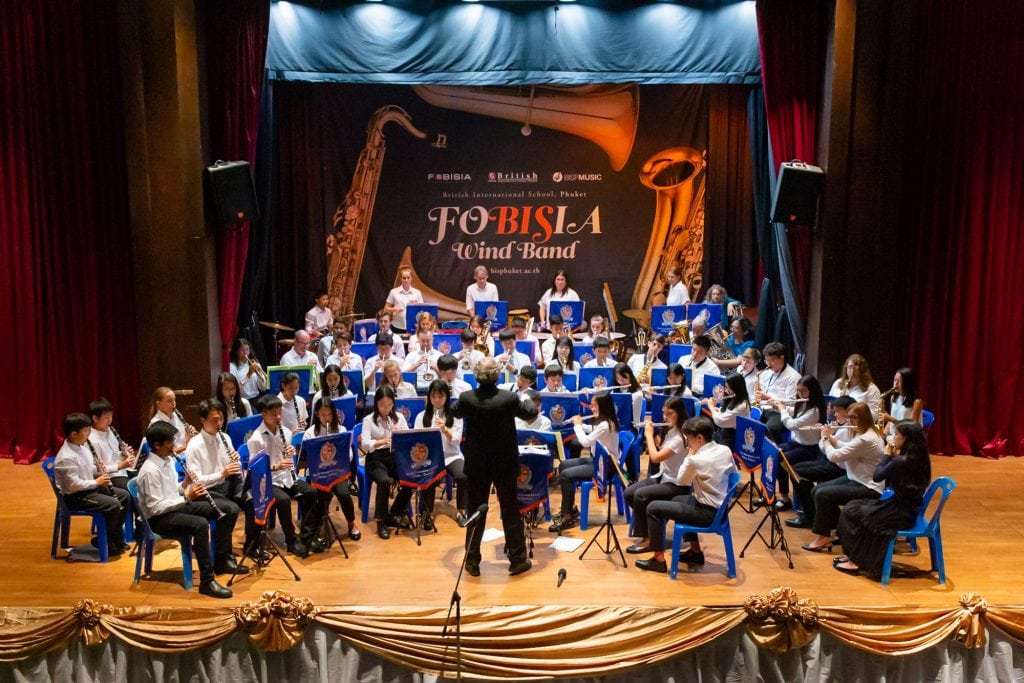 The Auditorium is an intimate venue for music concerts, drama productions and general celebrations. Each year the school stages two major musical productions as well as a number of concerts providing performance opportunities across the school. Musical literacy is viewed as an important aspect of education and all Middle School children learn a band or orchestra instrument on the mainstream curriculum.
Art Room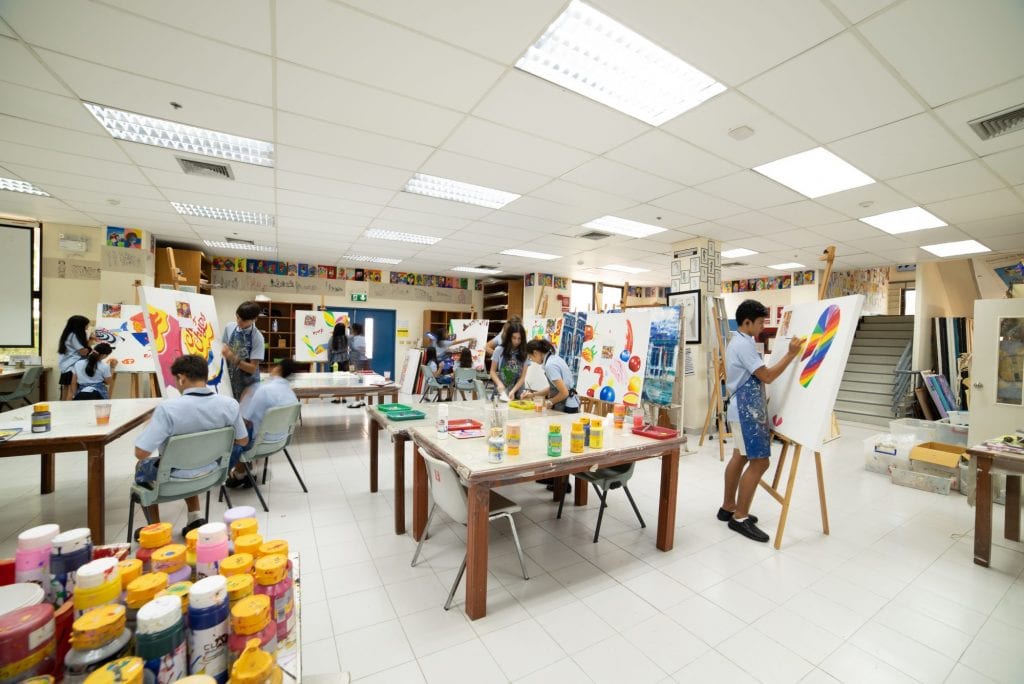 The Art facility is based around two large studio spaces and enables a range of artistic activities, including ceramics and textiles. BISP Alumni have attended some of the most prestigious art and fashion schools in the world, recently including: Glasgow School of Art; Central St. Martins; London College of Fashion; Goldsmiths; and Parsons New York/Paris.
Boarding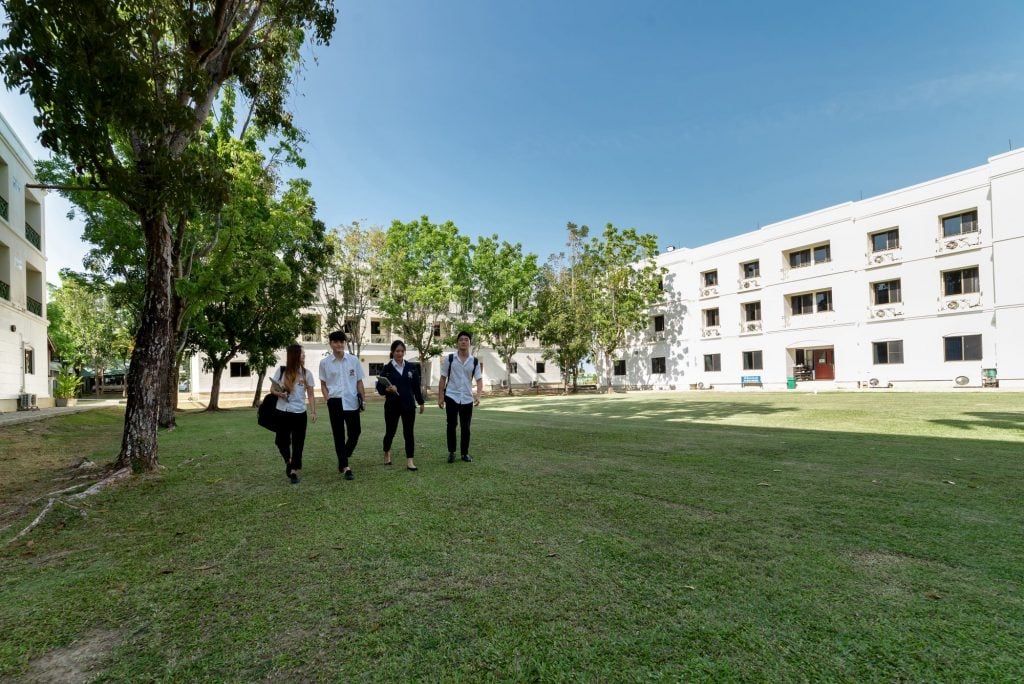 Organised around 8 purpose built boarding houses, there is very easy access to the school and all its facilities.
More information about our excellent and varied boarding options
Library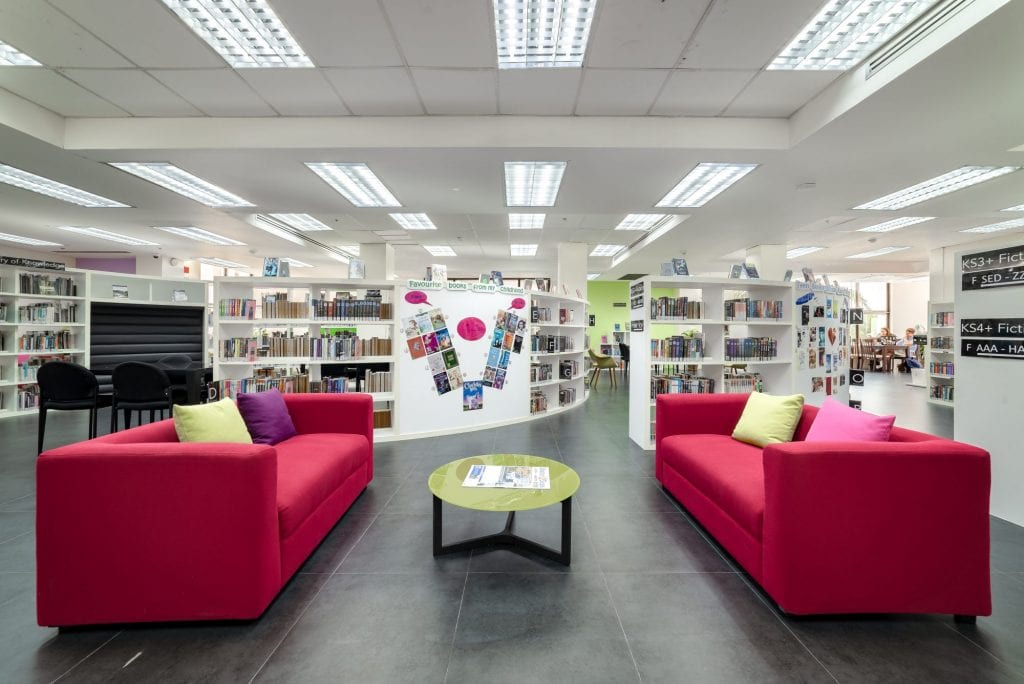 The school has two libraries, one for each of the Primary and Secondary sections and situated in separate areas of the school. Much more than just a collection of books and resource materials, each library is a hub for wide ranging student activities. They are supervised by professional librarians, and also augmented with a wide range of digital resource materials.
Football Pitches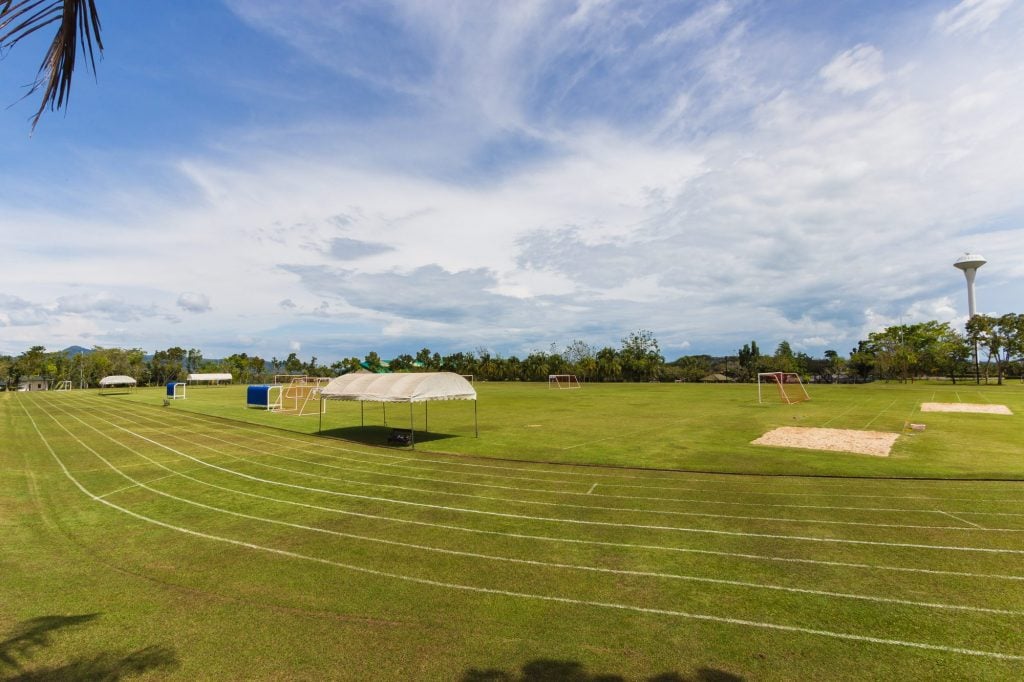 Boasting the best grass playing fields that can be found in any international school anywhere in Asia, and the home of the famous Cruzeiro Academy for both boys' and girls' football teams. The annual Soccer 7s tournament, which is arguably the largest school sports event of its kind, also makes use of seven additional grass pitches on the campus.
Primary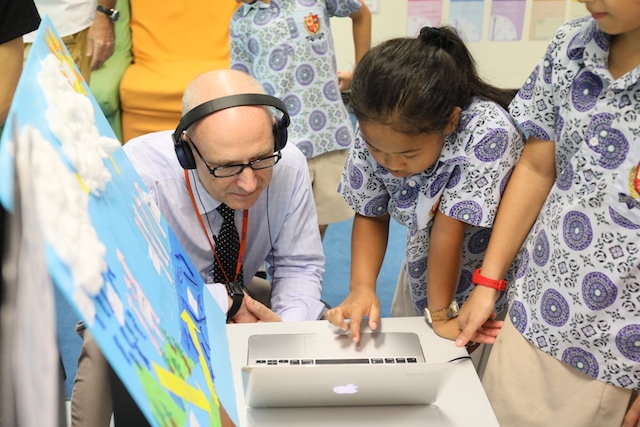 Housed in its own building, the classrooms are grouped in pods with internal communal areas. For younger students, classrooms are at ground floor with outdoor learning spaces. There are also additional specialist classrooms for Modern Foreign Languages, English support, Music and Instrumental teaching rooms.
Secondary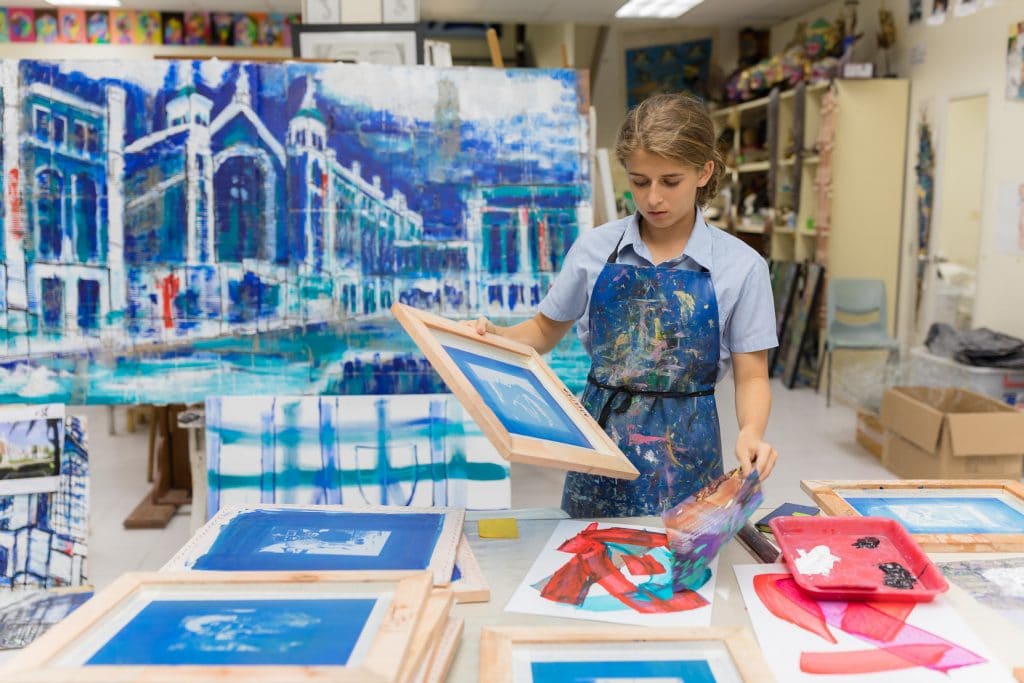 The iconic Main Teaching Building (MTB) houses most of the Secondary teaching classrooms, as well as the academic and admissions offices. Built in 1996, the building has become a significant architectural feature on the island of Phuket.