History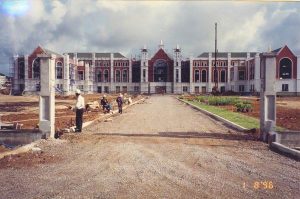 The school was founded upon the vision of two well-known Thai educators, Mr Prasit Ourairat and Dr Arthit Ourairat. Their aim was to create a high quality international day and boarding school on the beautiful island of Phuket. In 1996, the Prasit Patana Group turned that vision into reality. Constructing the school on 44 acres of land located in a centrally located but natural environmental setting, it opened its doors in 1996.
The school was an international pioneer for partnerships with the UK independent school sector and became the founding Dulwich International College, with a total of 59 students.
On 26th April 2002, Her Royal Highness, Princess Maha Chakri Sirindhorn, presided over the grand official opening ceremony.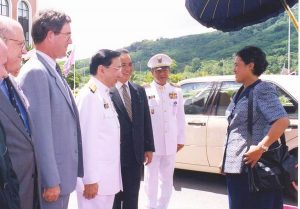 In 2005, the Board of Governors decided to broaden the programmes offered at the school, and also took the opportunity to change its name to British International School Phuket.
Today, British International School Phuket provides education for over 900 day and boarding students from approximately 60 different nationalities, with its alumni graduating from many top universities from around the world.
In 2010, BISP received the Thailand Prime Minister's Export Award for the 'Best Service Provider in International Education'. In the same year, the World Education and Kidscovery Expo recognised BISP for 'Outstanding Facilities and Curriculum Development'.
Over the last decade, BISP has strengthened its position as a quality international school, by initiating scholarship programmes and extending opportunities in the Arts and in Sport, thereby creating a truly holistic educational experience for the students. It has also established a reputation as one of the best sports competition venues in the region.
British International School, Phuket is an