Do you have an interesting career story to tell? Did you earn an Arts Degree and then decide to fly? Did you always want to be teacher and end up an entrepreneur? Maybe you turned your parenting work into a logistics service or an NGO, or you know someone with an interesting career or an interesting story. Please help us unveil the world of work to BISP students on October 2nd.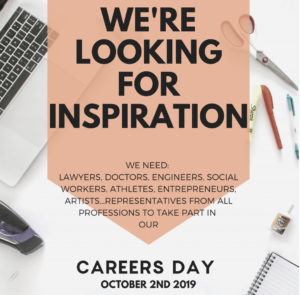 The BISP Career Day format includes brief presentations, followed by very short group speed "chats". Professionals may participate in either activity or both.
For event locations and questions, you can email the BISP University Counsellors.