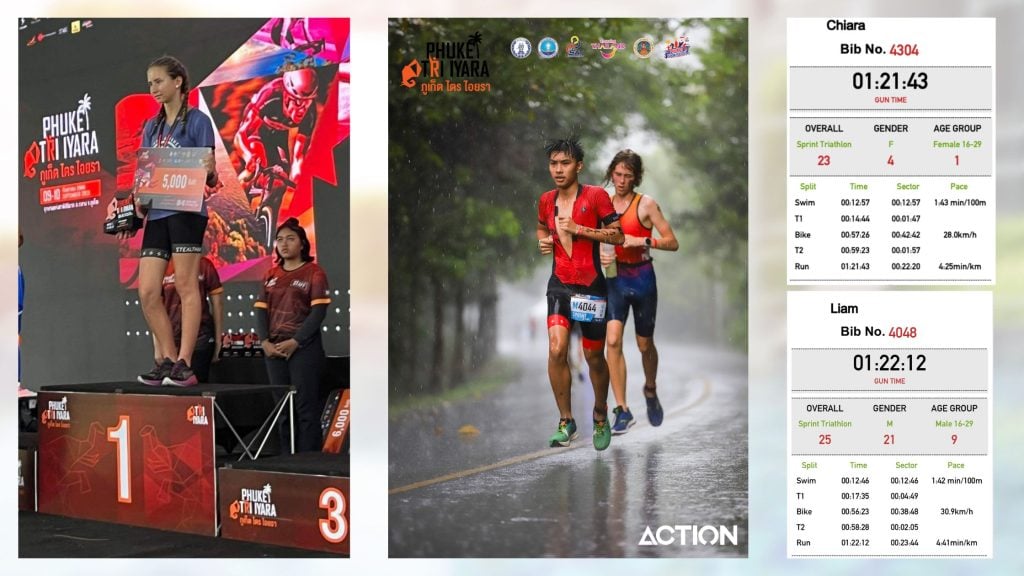 Following the long summer holiday, BISP students Chiara and Liam were keen to get back into action on their triathlon journey. The sibling duo took part in the Sprint Triathlon "TRI IYARA" which was held in Phuket on 9th September 2023. 
Chiara took 1st place in the sprint triathlon female age group 16-29 years and overall 4th female for the sprint distance, while Liam placed 9th in the 16-29 age category. Despite the rough weather conditions causing strong waves for the ocean swim and a wet bike ride, they performed exceptionally well and most importantly they had fun and tried their best.
The BISP could not be more proud of Chiara and Liam for their performance and we look forward to seeing their continued success as they continue to work hard on their triathlon training and studies. 
Congratulations Chiara and Liam!