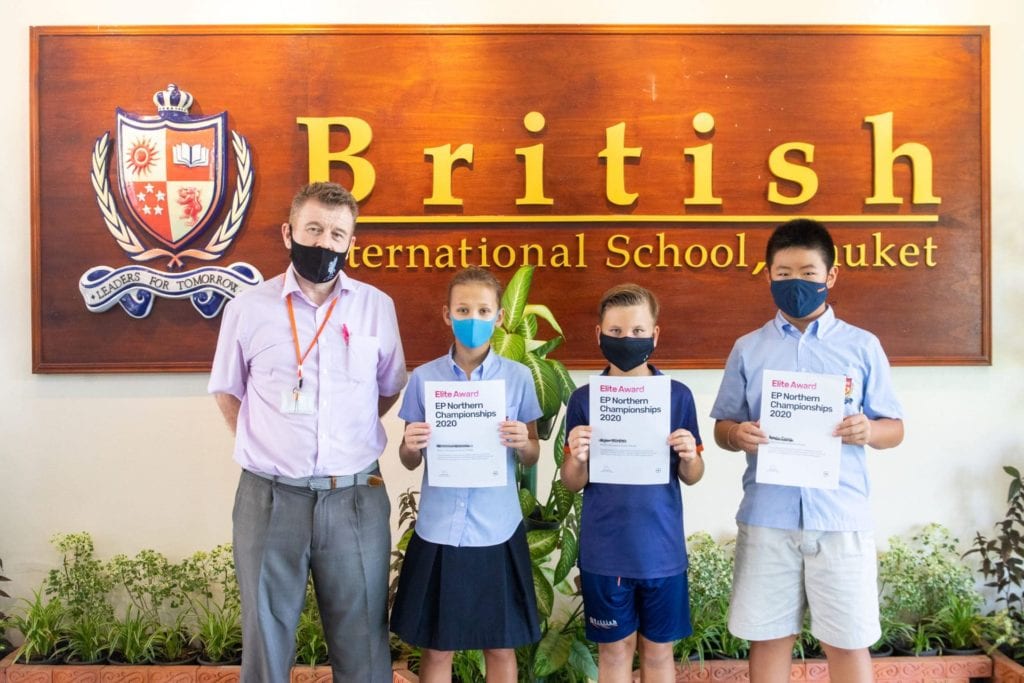 The Education Perfect Languages competition came to a close on 11 November and British International School, Phuket achieved some fantastic results.
BISP was awarded more than 70 certificates, of which three were from the Elite category. Egor in Year 5 and Kristina and Andy, both in Year 7, each earned a staggering 10,000 points over the 7-day online competition.
Among the notable individual achievements were Kristina (Year 7) 2nd place in the world for Spanish; Egor (Year 5) 3rd place in the world for Spanish; and Andy (Year 7) 3rd place in the world for EAL.
As a school, BISP finished 1st in the world for Spanish in our size category; 2nd in the world for Spanish for all school sizes; 4th in the world for all languages; 3rd in the world for EAL; 4th in the world for Mandarin Chinese; and 8th in the world for French.
In the parallel FOBISIA languages competition, BISP finished in 2nd place overall, 1st for Spanish, 2nd for French, 3rd for Mandarin and 2nd for EAL.
More than 500 BISP students from Years 3 to 13 took part. They were tested on their knowledge and understanding of vocabulary and phrases ranging from beginner level to advanced.
Some students used the competition as an opportunity to reinforce the vocabulary they are currently learning in their Modern Languages lessons or learn new words and phrases, and others saw the competition as a great opportunity to start learning a new language.
Congratulations to all our students who gave it their best!
For more information on British International School, Phuket, please contact

[email protected]