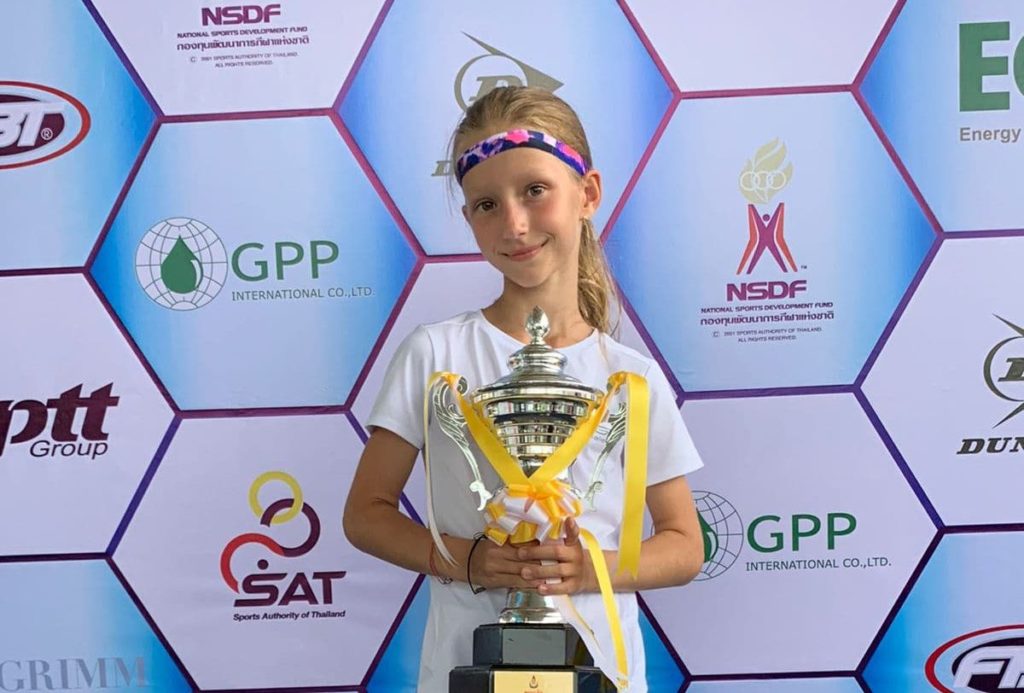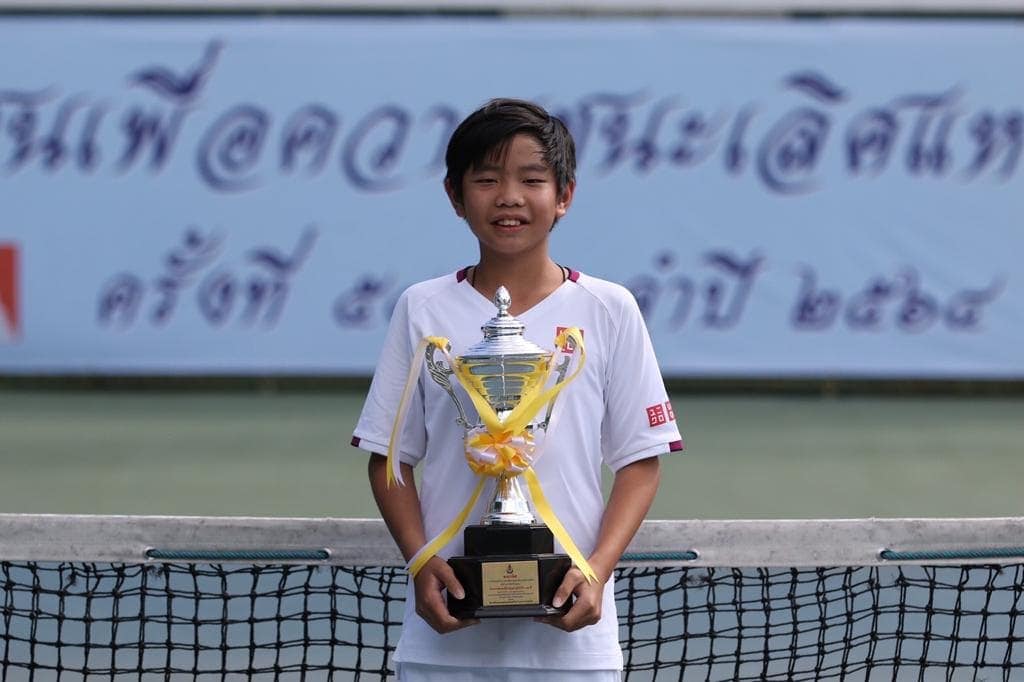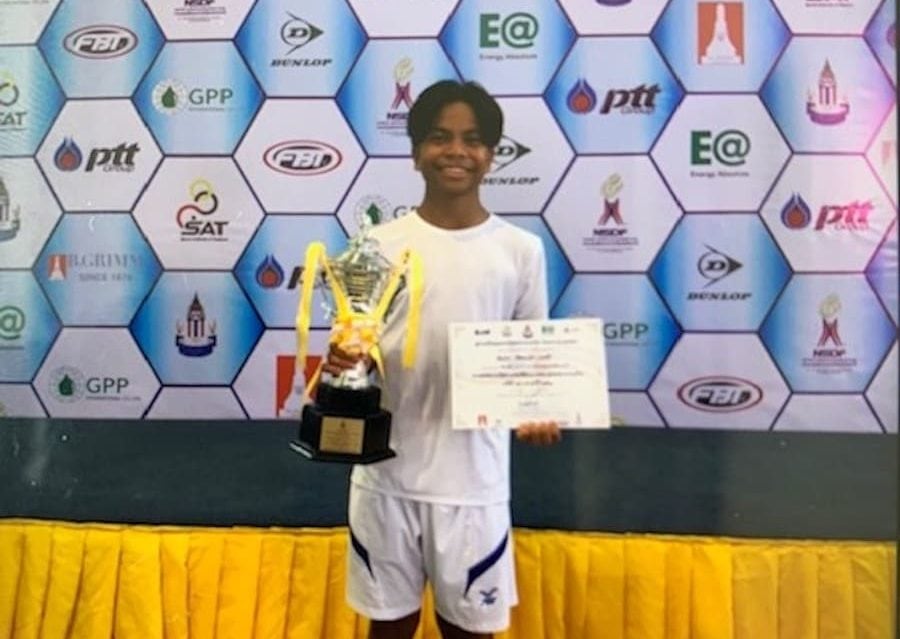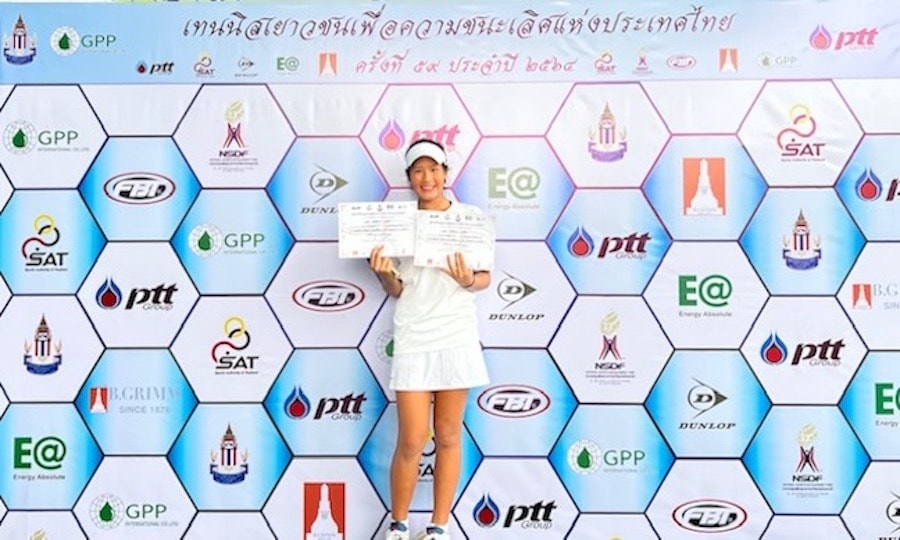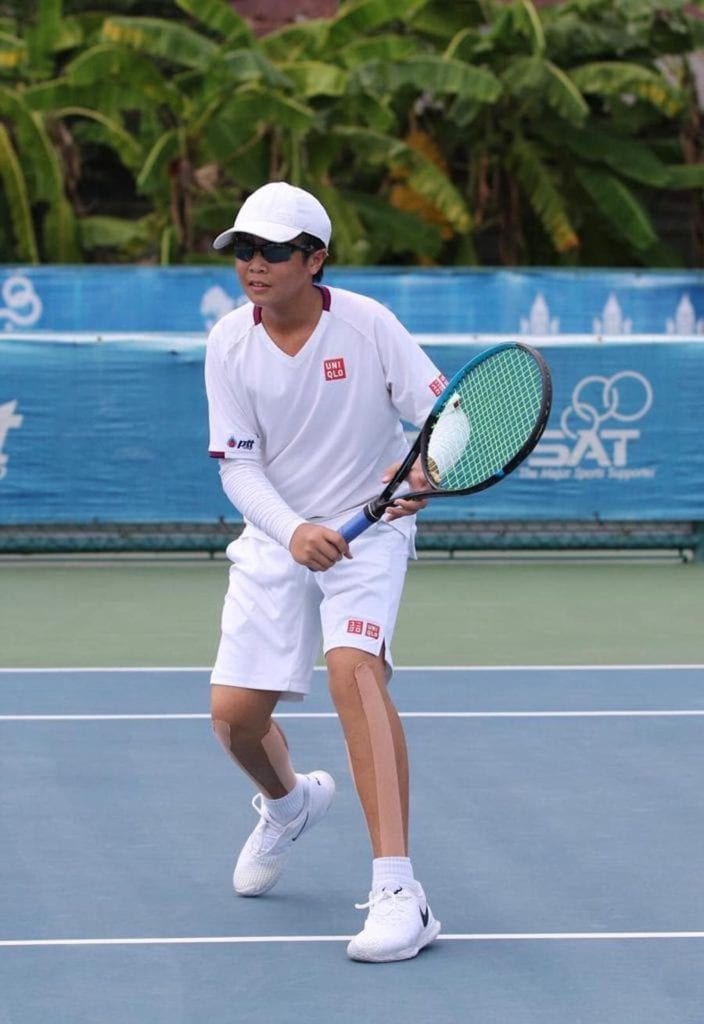 Ten BISP students played in the Thailand National King's Cup tennis tournament in Bangkok over the October break, with three players bringing home tournament titles. 
Congratulations to Methinee (May), Thanwarat (Bebe), Thanyakan (Vanda), Kim Eng, Waranda (Paris), Taisiya, Tinnapat (Luke), Tarita (Ig) and new students Dharma (Pine) and Kunanam (Puth) for representing the school so well. 
BISP RPT Sea Eagles Tennis Academy Head Coach Gill Lemore said our students played a good standard of tennis and showed a real fighting spirit. 
"This year we are going to focus on more tactical work with our players and improving their serve and return, which are the most important shots in tennis. Tennis is a long journey and our players can always learn something new at every practice or in every match or tournament they play. Everyone has the ability to improve every day with hard work, commitment, discipline and a positive attitude. Failure is a part of tennis. It's also important to have fun and enjoy what you are doing. 
"Some players feel the pressure, and as coaches, we help to reassure them and to encourage them to focus on each point and match. We try to be enthusiastic and not only teach specific skills, but also involve players in their own learning using player-centred coaching methods," Coach Gill said.
About 14 BISP students will be competing again this weekend at the LTAT tournament, Southern Region, at the Oceanic Sportel, Phuket. Good luck to everyone taking part!
Thailand National King's Cup Tournament – BISP Finalists
Winners
Taisiya (Year 4) U8 Girls' Singles
Dharma (Pine) (Year 7) U12 Boys' Singles 
Tinnapat (Luke) (Year 10) U16 Boys' Doubles
Runners Up
Tarita (Ig) (Year 8), U12 Girls' Singles and U12 Girls' Doubles
Dharma (Pine) (Year 7) U12 Boys' Doubles
Kunanam (Puth) (Year 9) U14 Boys' Singles and U14 Boys' Doubles
For more information on the BISP RPT Sea Eagles Tennis Academy, please contact
[email protected]
.