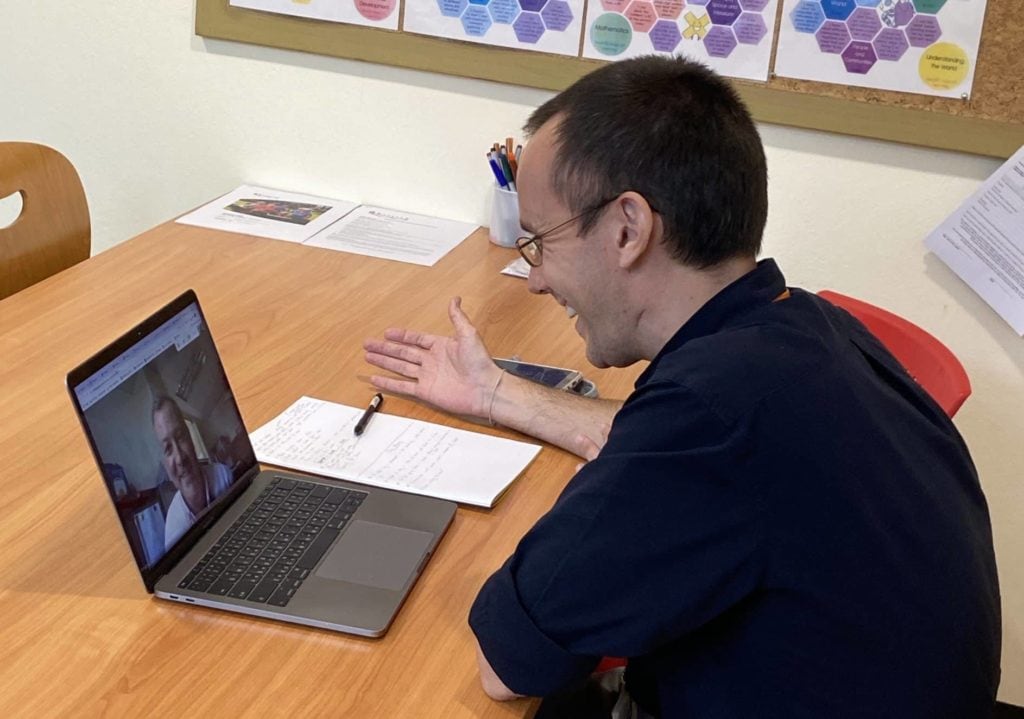 Early Years and Primary School teachers took their Relationship Building Meetings online last week to formally connect with parents in preparation for a successful year of learning.
Limiting the number of parents on campus is just one of the Covid-19 safeguarding procedures the school currently has in place, which has meant many parents have yet to meet their child's teacher face-to-face. 
But the online Relationship Building Meetings – enabled via Google Meet – aimed to foster that connection, which is a top priority at the start of a school year, according to Primary Principal, Ken Page.
"We know positive relationships can enhance the learning of our children, which is why it's important that, as a school community, we stay well connected during these times," said Mr Page.
"Like most organisations around the world, BISP is having to adapt and make changes to our regular routines and deploy new technologies to ensure the best possible learning experience for our students."
This week, Mr Page also shared important information with new parents via a Loom video, which captures your screen, voice and face in one comprehensive video. Watch the video here.
For more information on British International School, Phuket, please contact

[email protected]

.