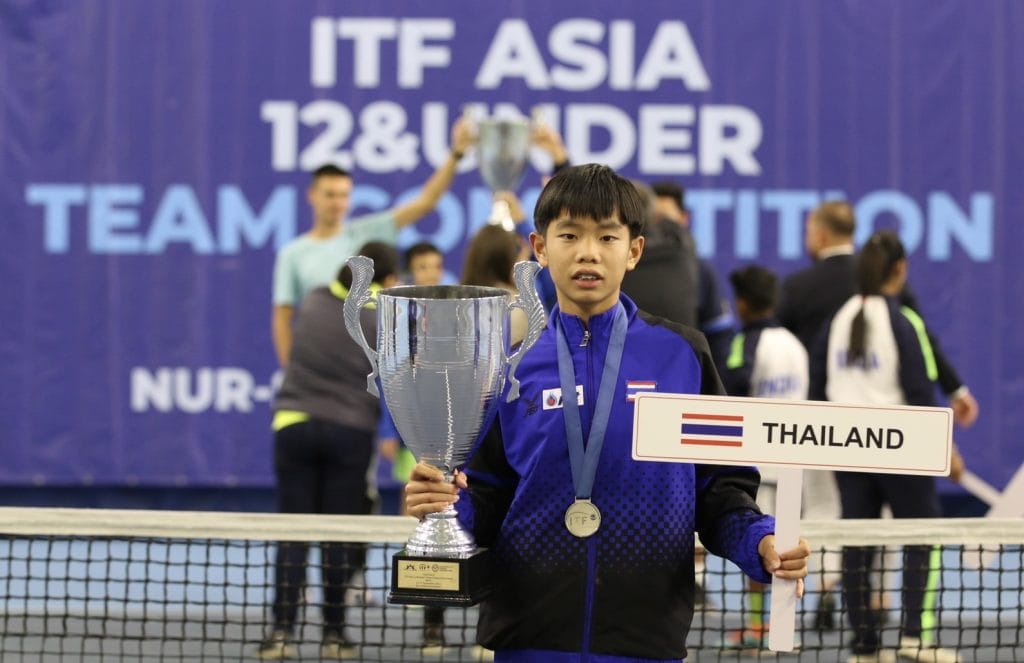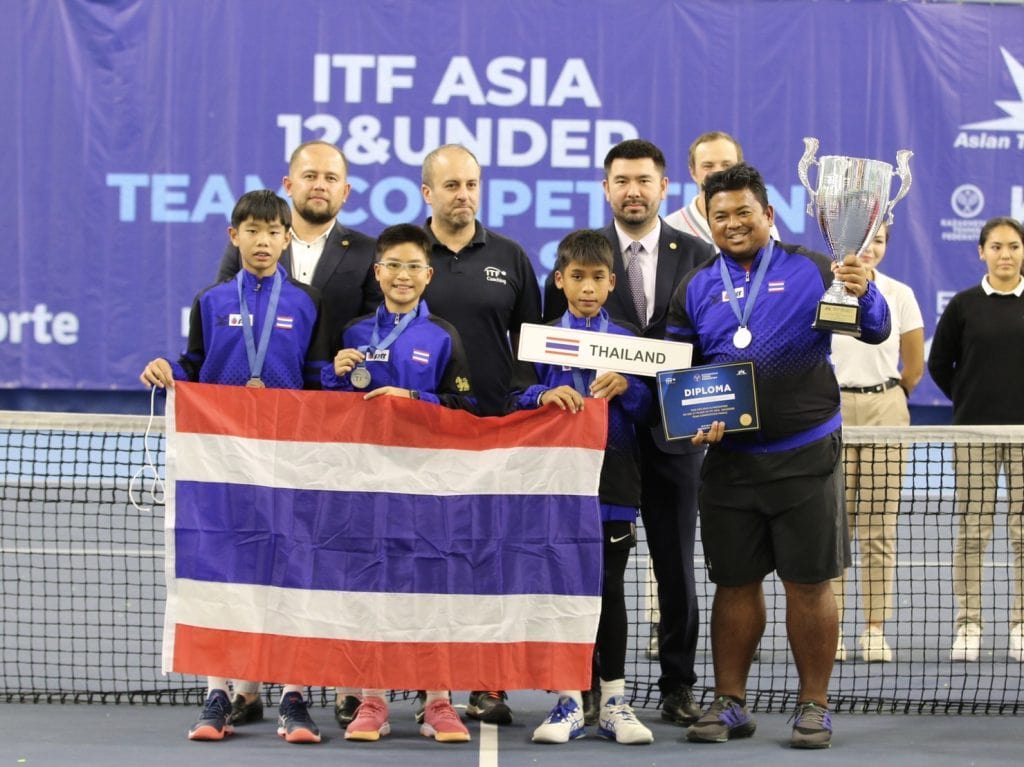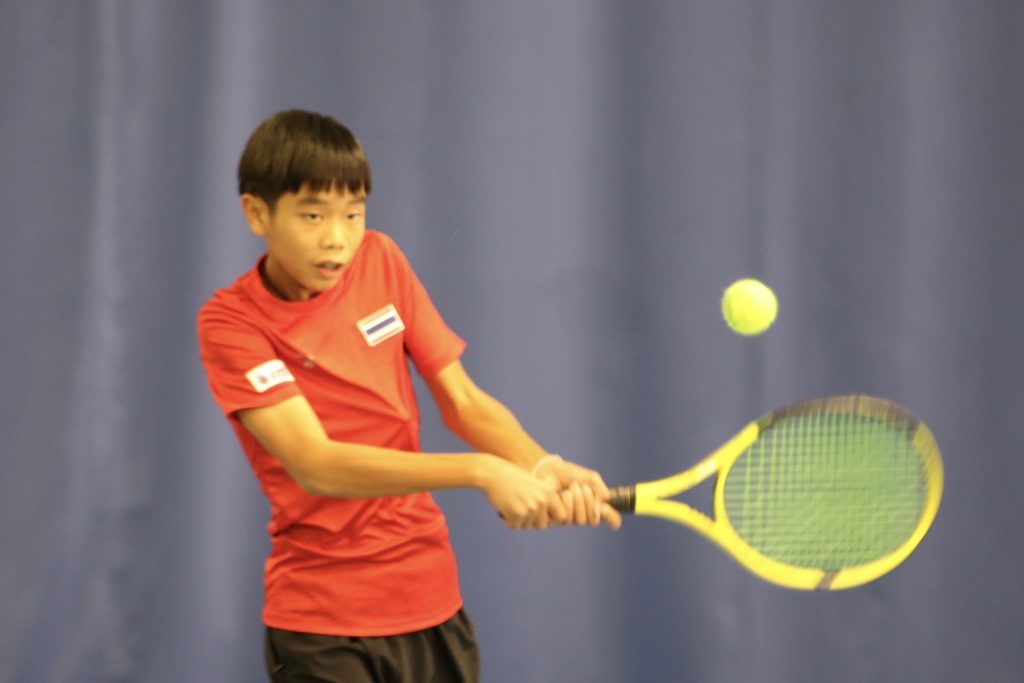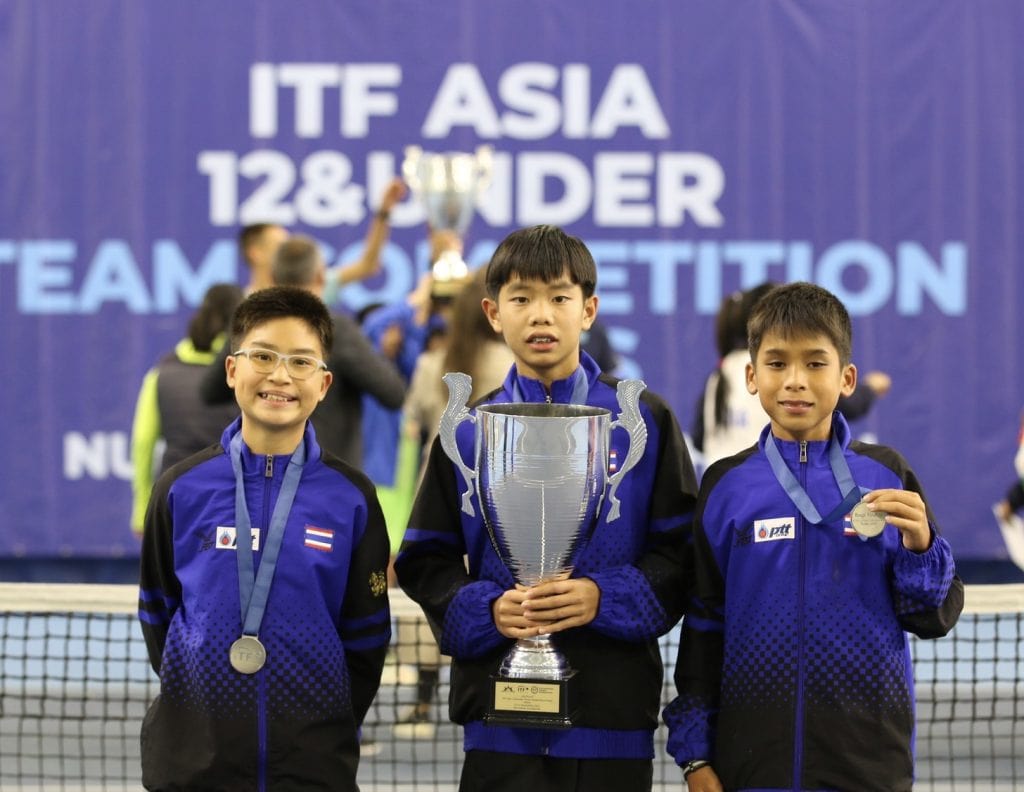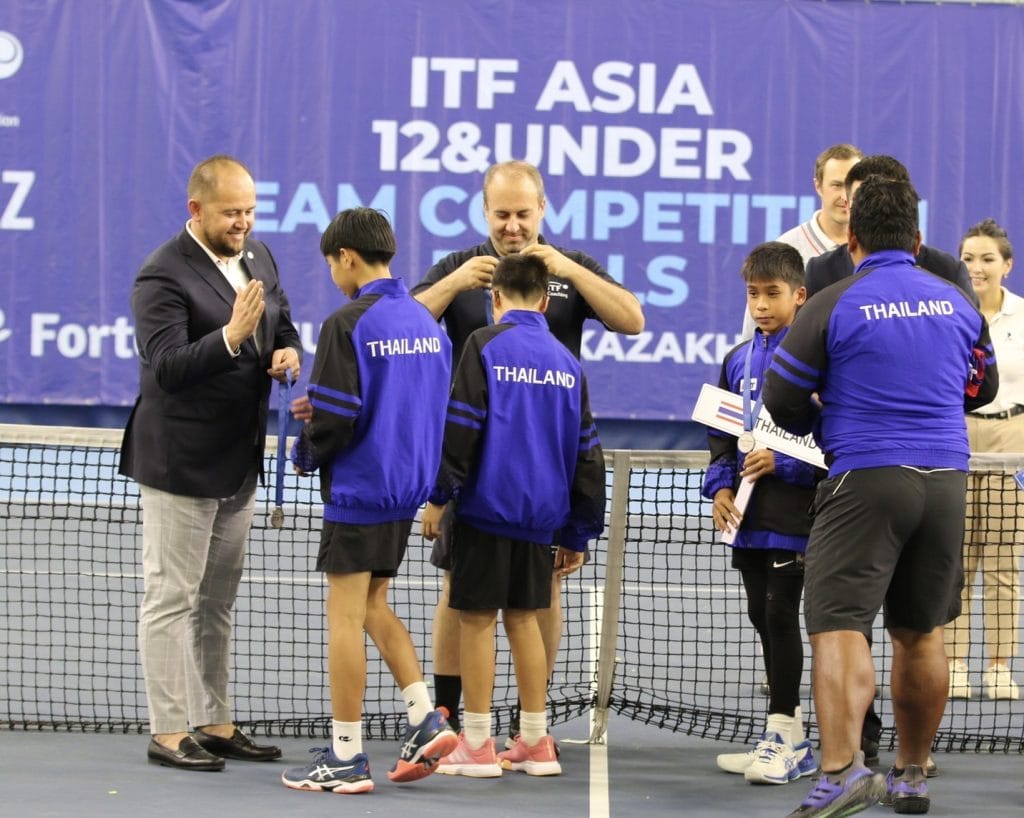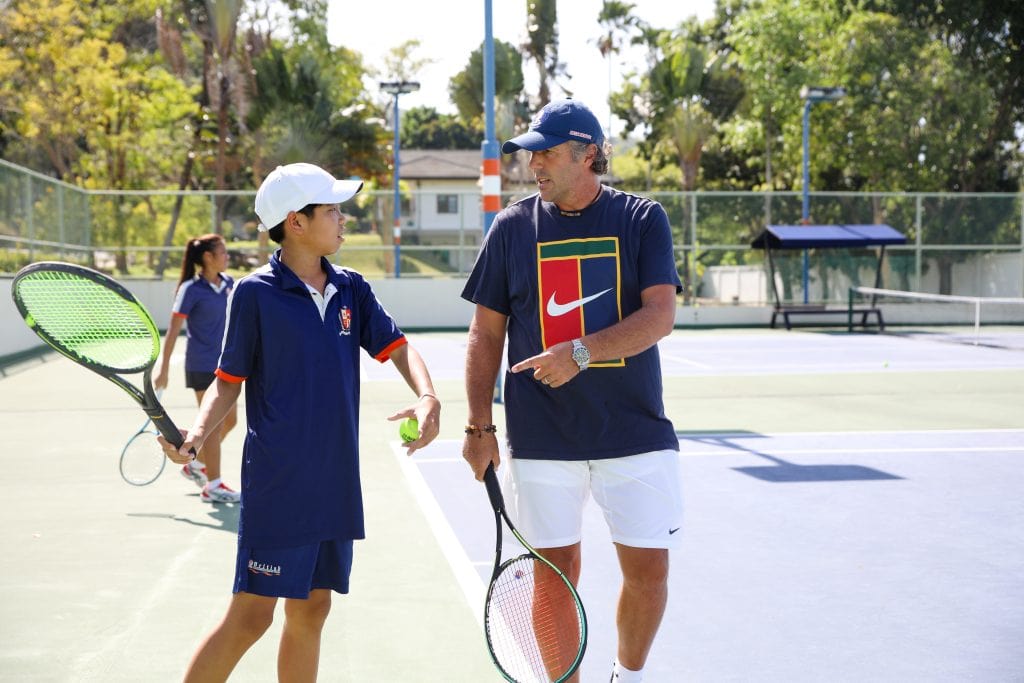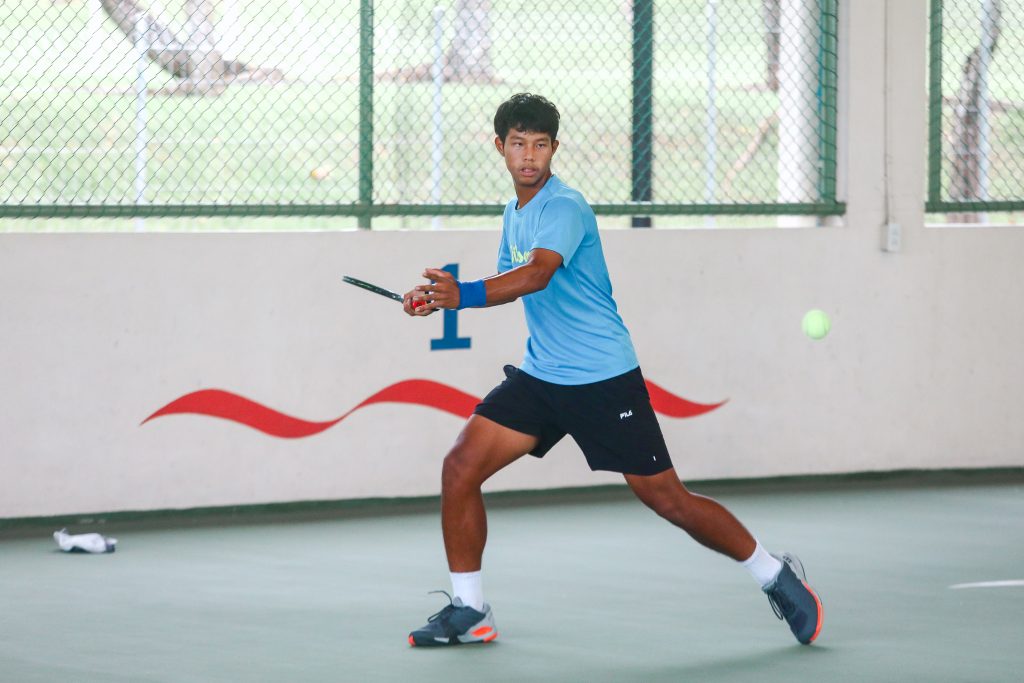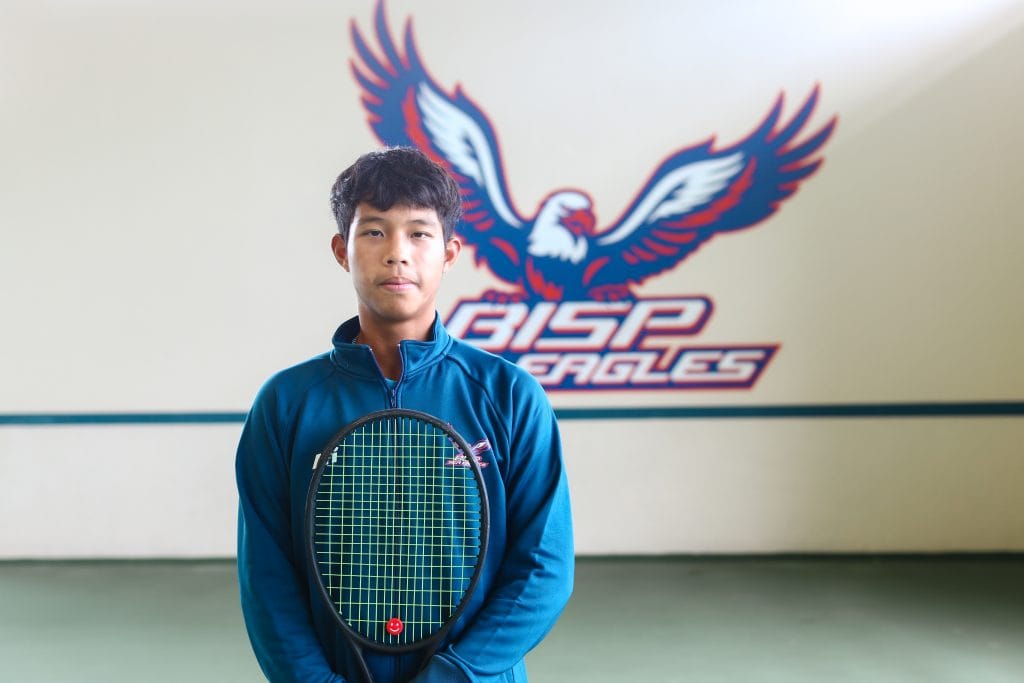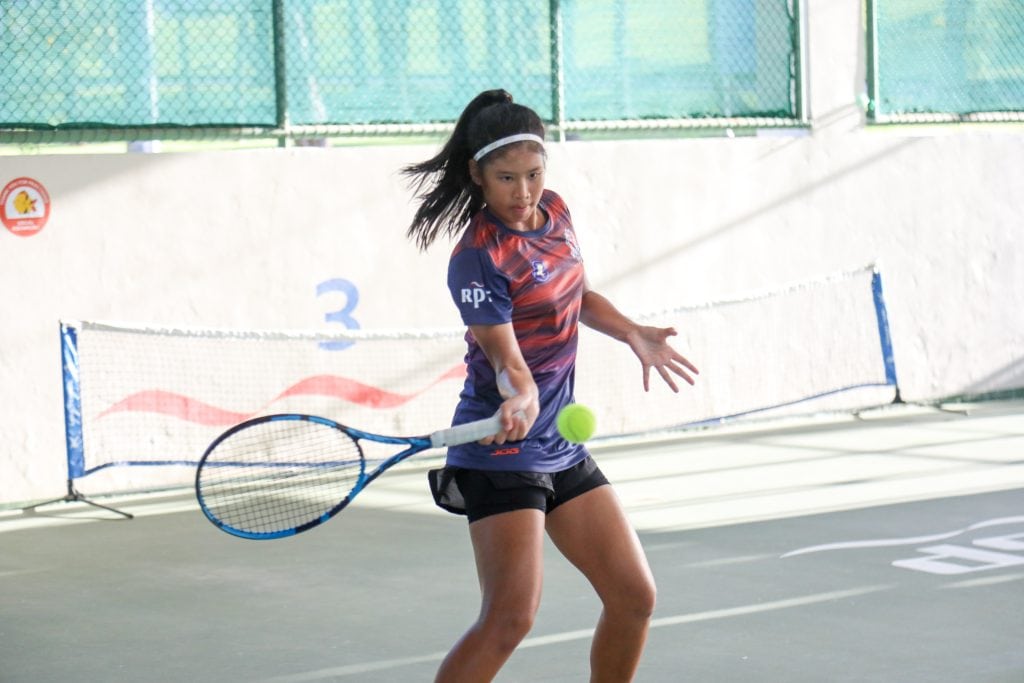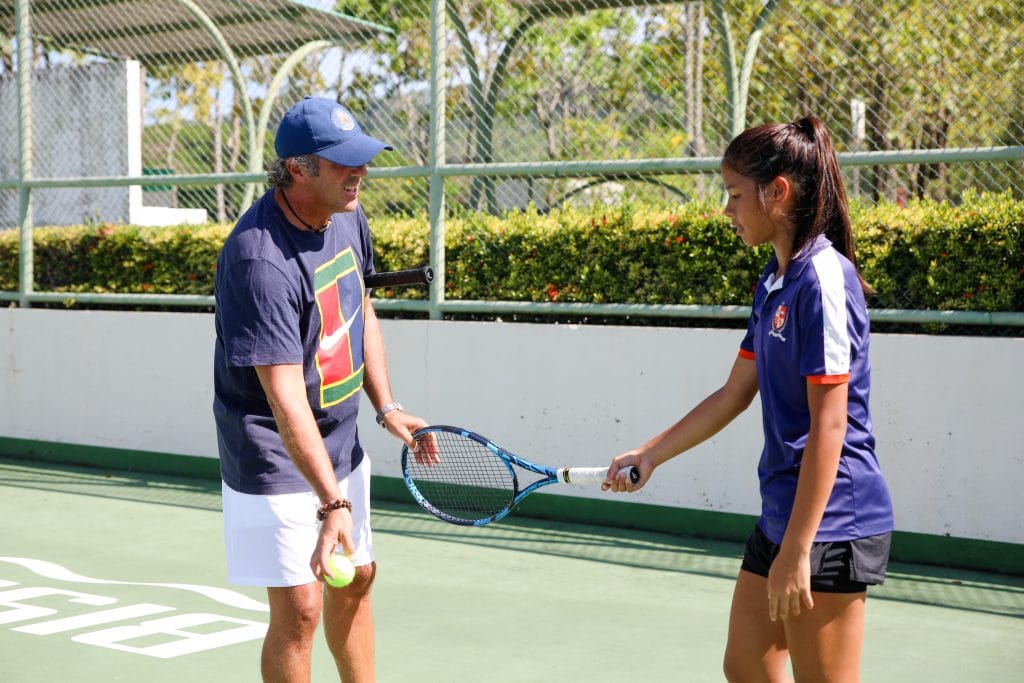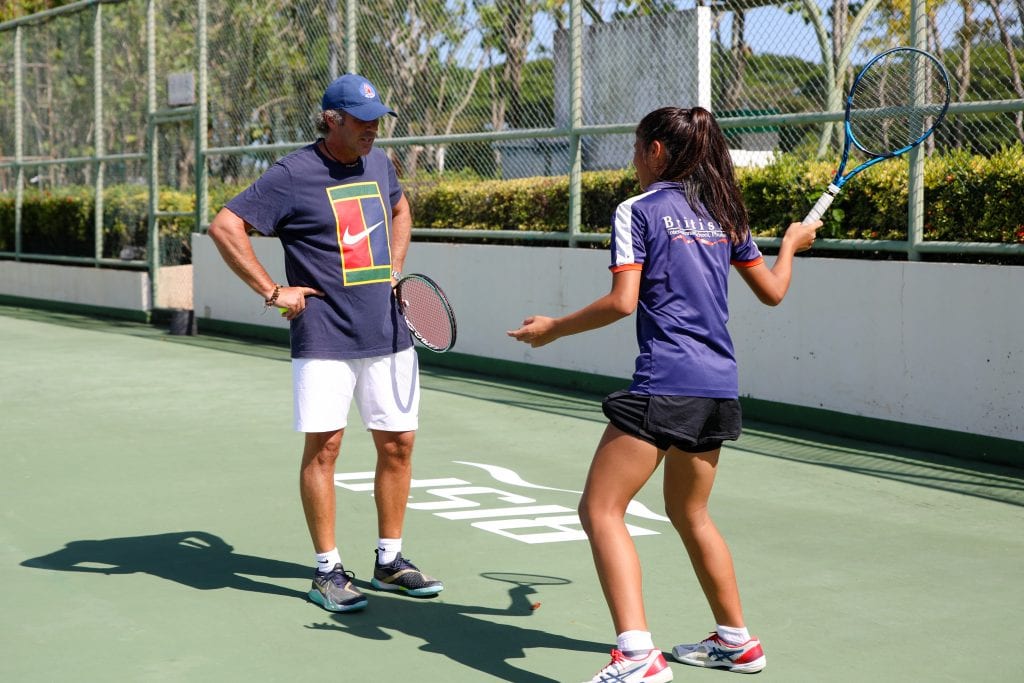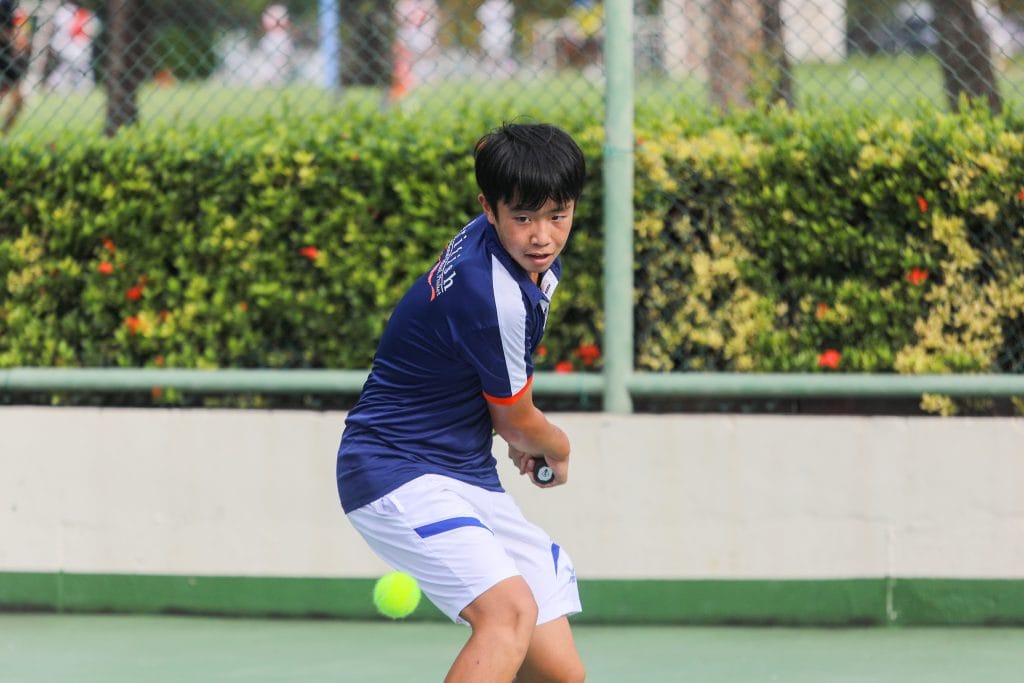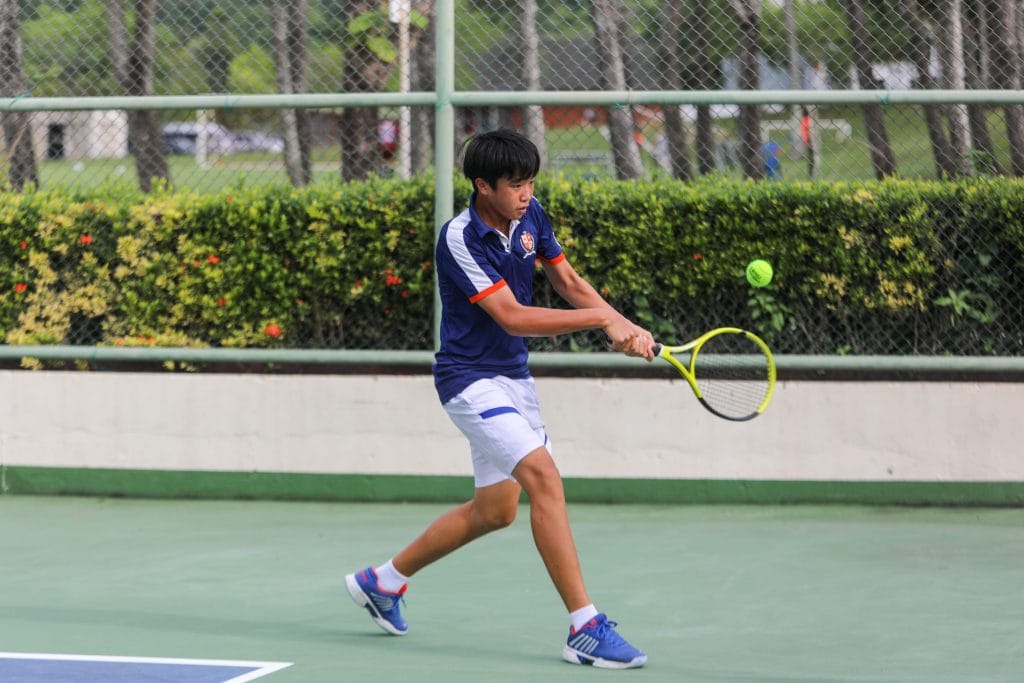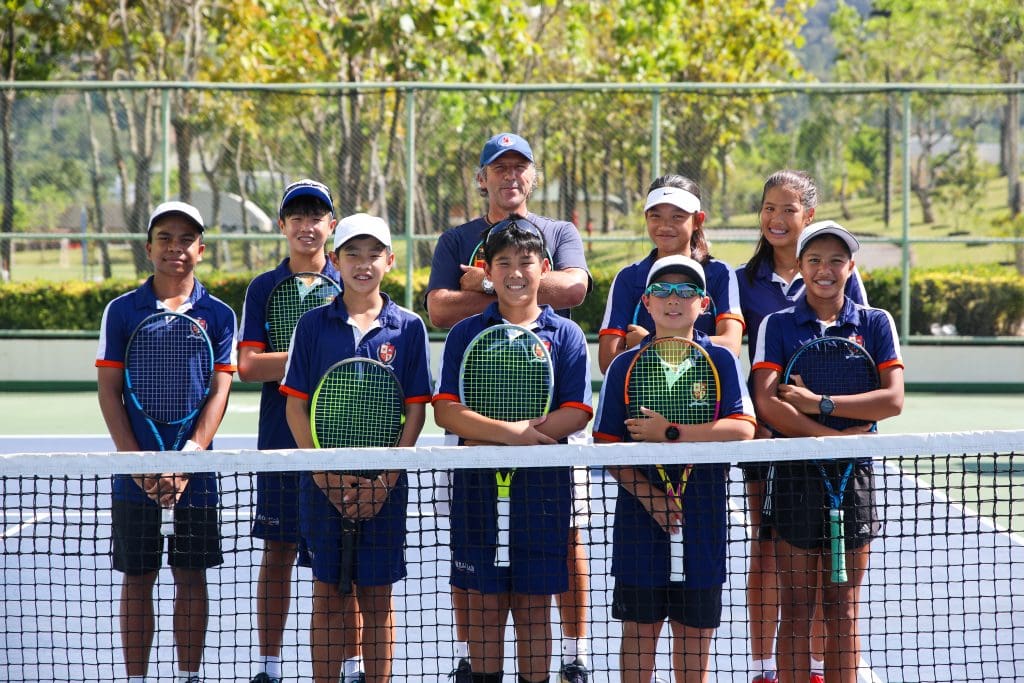 BISP Y8 Tennis Academy player Pine represented Thailand at the recent ITF Asia Team Competition in Kazakhstan. The Thailand team took second place in this competition after losing to Kazakhstan 2:1 in the final. 
BISP student Pine played his first hand and won 6-3, 7-6 (tiebreak 8-6) making the final score 1:1. Second hand from Team Thailand lost 3-6, 0-6. Unfortunately, in the end, Pine and his teammate, playing doubles together, lost 4-6, 3-6, resulting in the second-place position in the overall competition. 
Despite not taking home the winning position, this is the best result ever for the Thailand boy's team in the IFT Asia Competition. BISP and the Tennis Academy coaches are proud of Pine's performance as he did not lose a set in the singles of this tournament. He won against one of the best players in Kazakhstan during the tournament and he played well in his doubles. 
Additionally, BISP students Ig, Phuti and Pao have been selected to represent Thailand at the upcoming ITF Asia 14 & Under Development Championships Finals in Nonthaburi, Thailand from the 3rd – 13th of October, 2022. 
In an official invitation letter, the International Tennis Federation, in conjunction with the Asian Tennis Federation, is pleased to announce the 2022 edition of ITF Asia 14 & Under Development Championships, Finals which will be held in Thailand from 3rd October to 13 October 2022. The ITF and Asian Tennis Federation have therefore invited the top 2 girls and boys in each country to join the competition. The championship tournament will be represented by the following invited nations: Jordan, Iran Lebanon, Kazakhstan, Uzbekistan, Kyrgyzstan, India, Nepal, Sri Lanka, Korea, Chinese Taipei, Hong Kong, China Japan, Thailand, Malaysia, Indonesia and Vietnam. Each week of the championships is equivalent to a "Category A, Asian 14 & under tournament" in that it awarding the Asian 14 & under ranking points to competing players. The championships will incorporate a practice day followed by two 5-day tournaments, all at the same venue. 

BISP is immensely proud to have our Tennis Academy players represent Thailand at both the recent past and upcoming championships and we look forward to continuing to support all our talented and passionate athletes on the court.