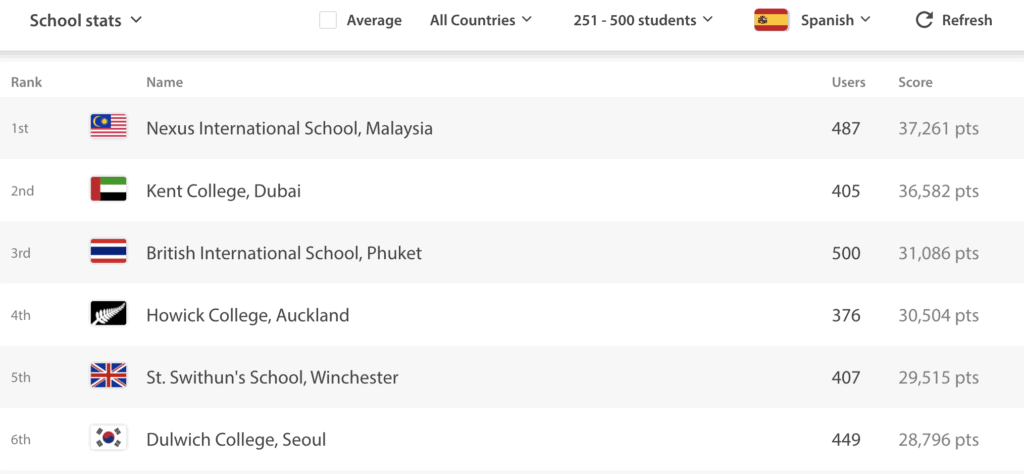 From the 8th to 15th March FOBISIA & Education Perfect Hosted the annual Language Championships. BISP was proud to have many students participating in this exciting online competition where students were encouraged to Learn, revise & compete in a range of fun Languages activities!
Congratulations to everybody who took part and a special mention to Year 6 student Vera for scoring the most points for BISP Primary and being one of two primary students to win a SILVER certificate, the other being Taisiia from Year 4.
27 certificates were won throughout the whole school and everybody who scored points contributed to some excellent results for BISP who as a school achieved the following recognition:
1st overall in Thailand

1st in our category for Spanish in the FOBISIA competition

1st for Spanish in Thailand

3rd for Spanish globally out of 306 schools

1st in our category in Thailand

3rd for French in Thailand

26th overall for Spanish in the world out of 1,476 schools
Congratulations to all students who participated in the competition and we look forward to competing again!