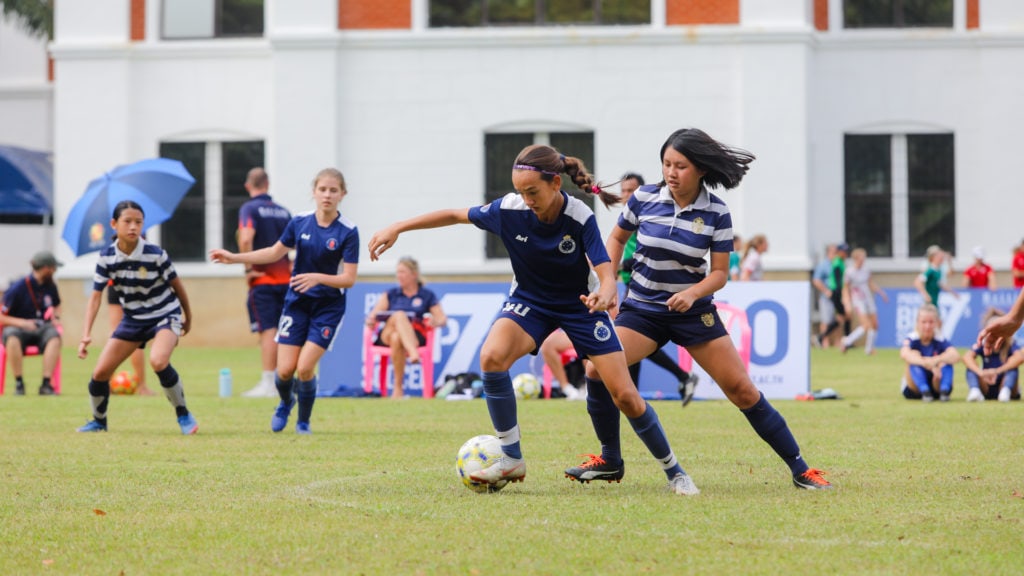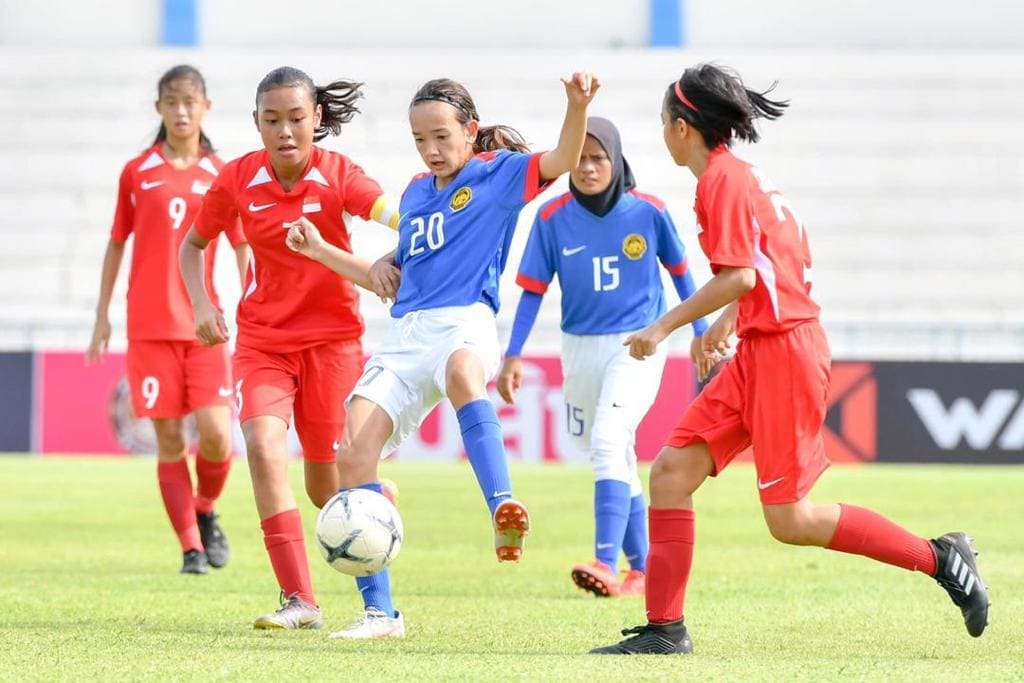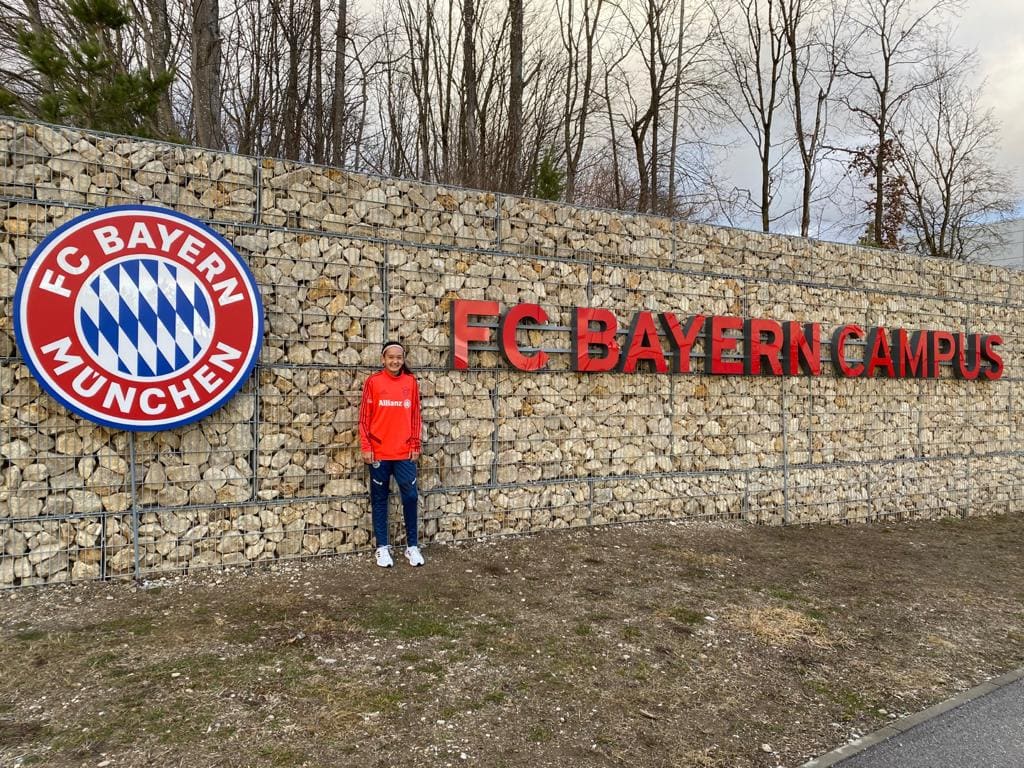 The most dominant club in German football is about to gain the services of Celine Chuang – a dynamic young forward in British International School, Phuket's Cruzeiro Football Academy.
Last month, the German-Malaysian Year 10 student was one of 10 new players named in FC Bayern Munich's second U17 girls' team for the 2020/21 season. She attended a trial at the Bavarian club in February and was told of her selection this month. She plans to move to Munich with her family in June and enrol at an International School near the club, ready for a July start at FC Bayern Munich HQ.
Just like the fleet-footed 14-year-old herself, Chuang's football career has moved at a fast pace, having only taken up the sport four years ago after watching her older brother Tim play in their native Malaysia. The siblings seized an opportunity in 2018 and moved with their mother to Phuket to play football at BISP under the expert instruction of the school's Cruzeiro-trained football coaches.
Up until this year, Chuang predominantly trained with the boys' Cruzeiro squads, something she was already familiar with from her time in Malaysia.
"At first it was a bit intimidating to play with boys, but they were always accepting and friendly and I just got on with trying to play my best," she said. "I have improved a lot in just a few years and I could not have done it without all the coaching and support I have received at BISP."
In 2019, Chuang scored her first international goal playing for the U15 Girls' Malaysian national team at the ASEAN Football Federation Championship and in June of that year was part of the BISP U14 Boys' Cruzeiro side that lifted the Iber Cup in Spain. 
BISP Athletics Director, Jeff LaMantia, said Chuang has been a real inspiration for the development and success of girls football at BISP. "Celine is a role model for younger girls at the school with her continual work ethic, determination to improve and her positive attitude both in the classroom and on the football pitch. We are very proud of Celine's outstanding achievements and we wish her all the best with her next journey in a promising football career."
Reflecting on her trial back in February, Chuang says even just standing on FC Bayern Munich territory was an experience she will never forget.
"On the first day of the trials, I was very nervous. I was all shaky and scared but very excited. I just wanted to do my best and make everyone proud. They tested my shooting, my sprints, ball work, coordination and watched how I got along with people. All they have to see is potential. The second day was definitely better because I got to know some players and the coaches. Everyone was very professional."
Chuang will train three times a week with FC Bayern Munich and play in the U17 National League competition at weekends. Opportunities to play against other top European club sides are likely to arise as she settles into life with the most successful club in German football.
Looking ahead, Chuang hopes to one day play in a football world cup and carve out a professional career but she understands women's football still has challenges to overcome in its quest for full professional status. 
"I just hope women can keep proving themselves and not give up. I hope more girls will take up football and get involved because football is so much fun. It challenges me and I never get bored of it."
For more information on the Cruzeiro Football Academy at British International School, Phuket, please contact [email protected].