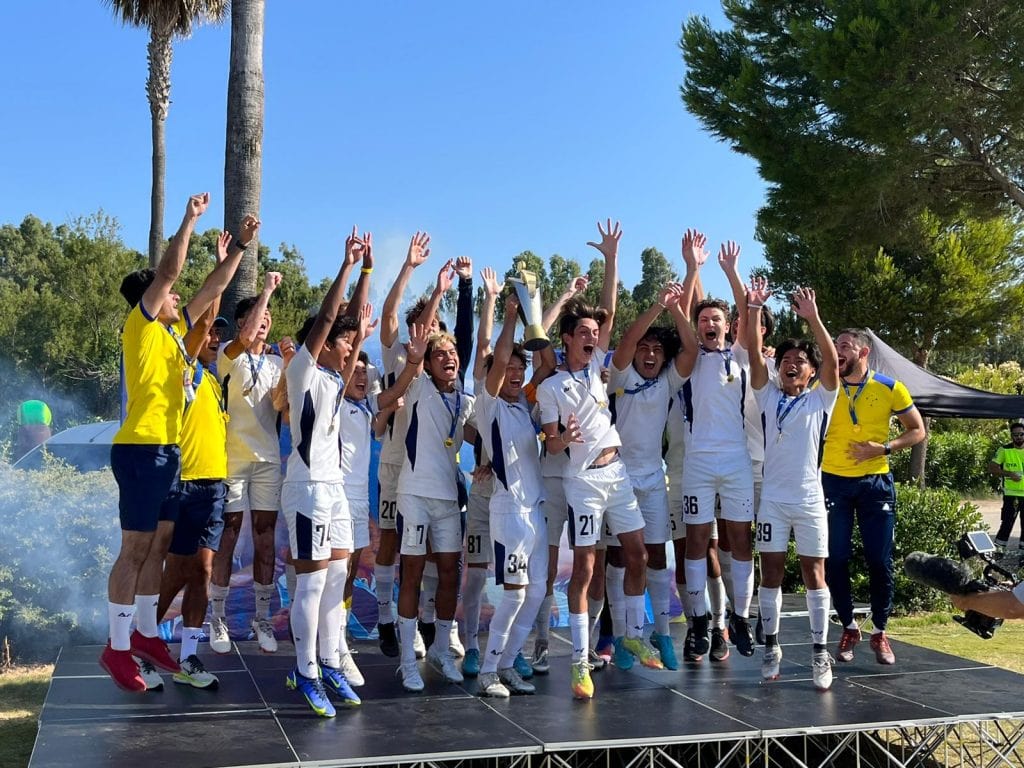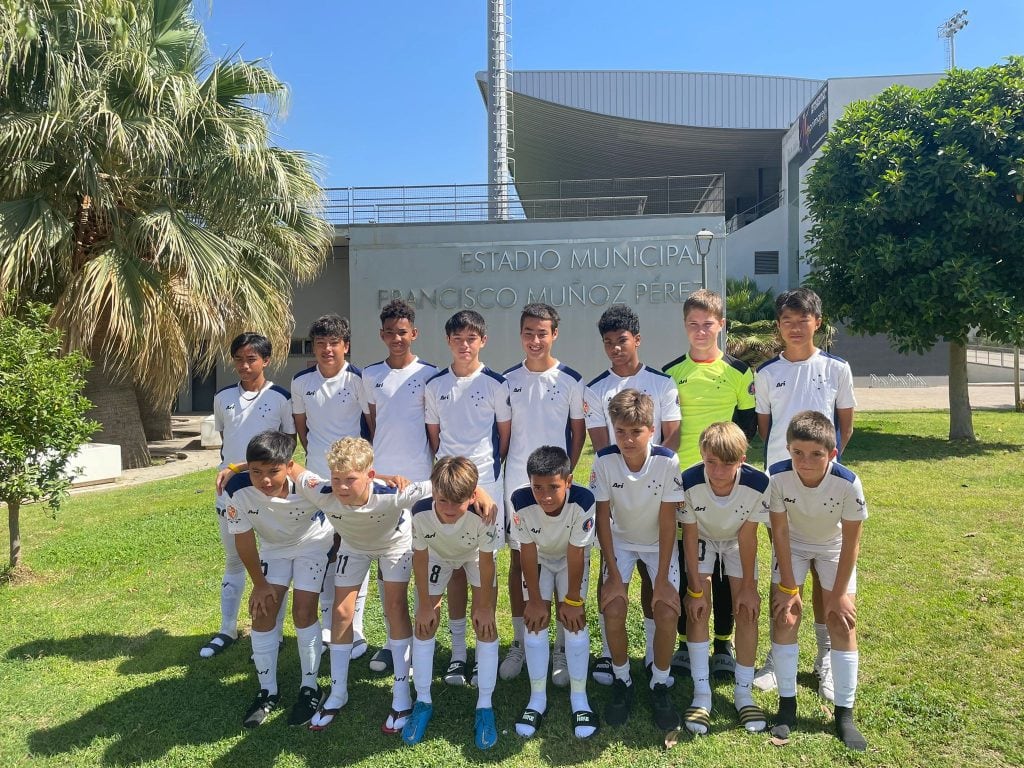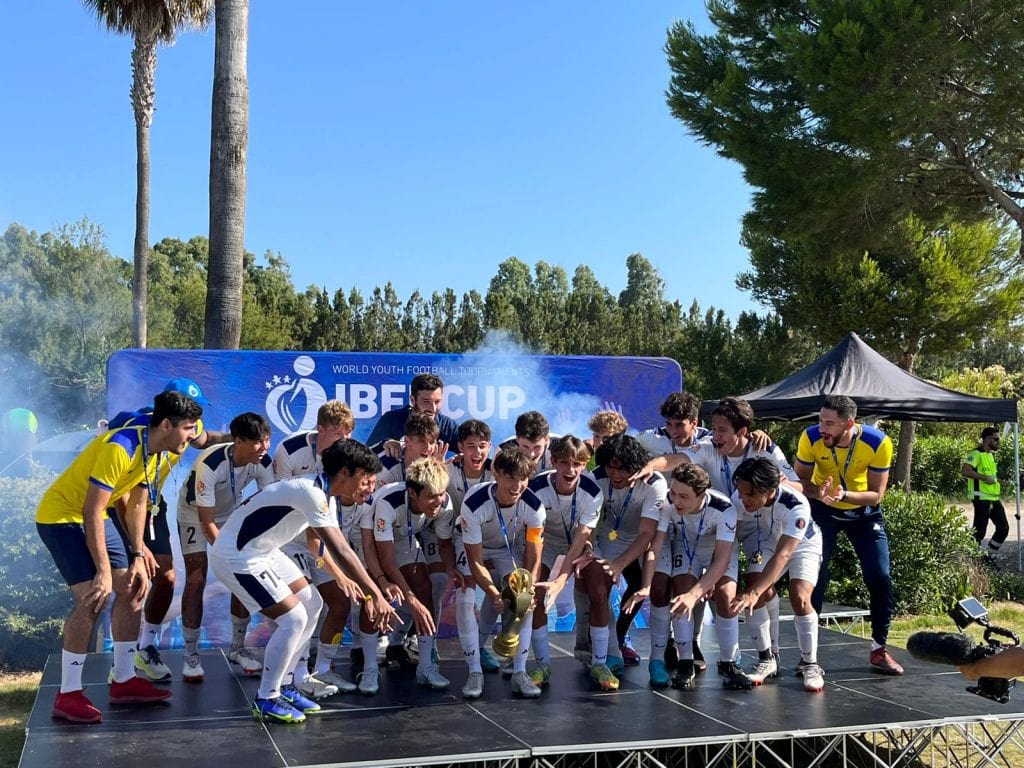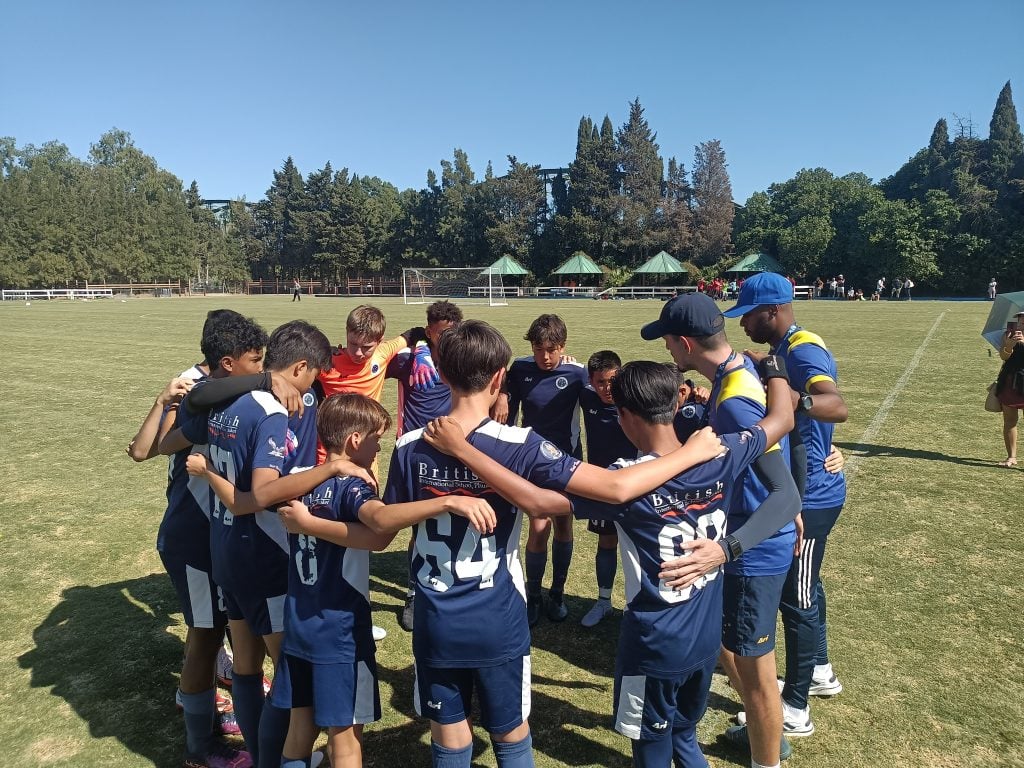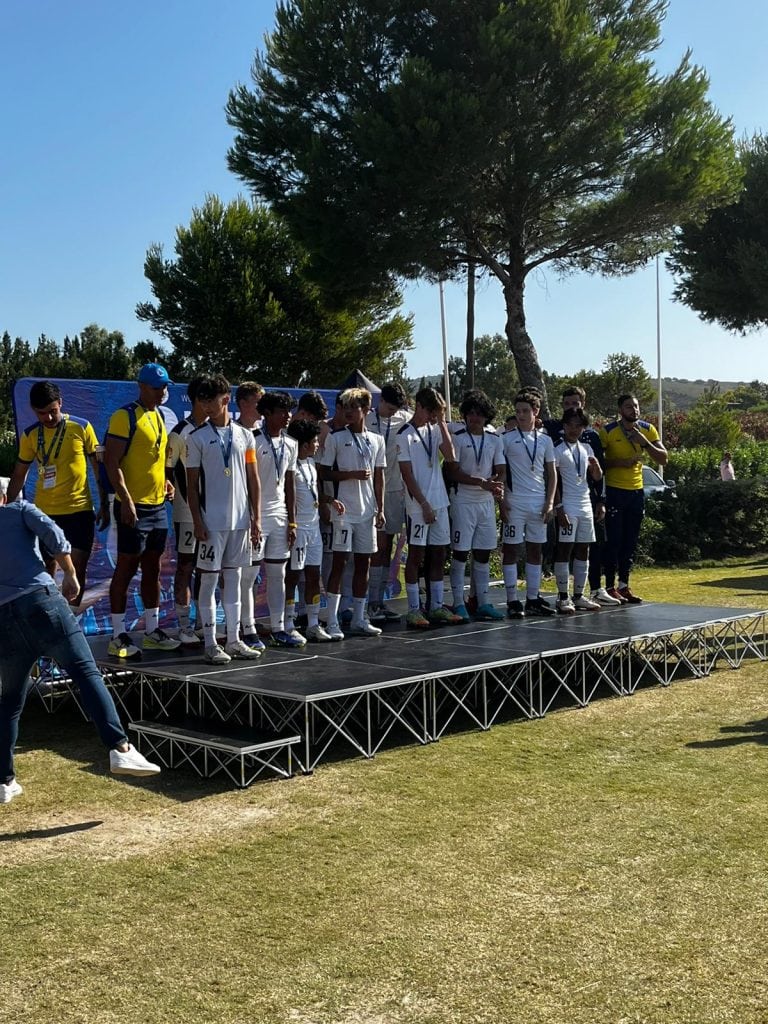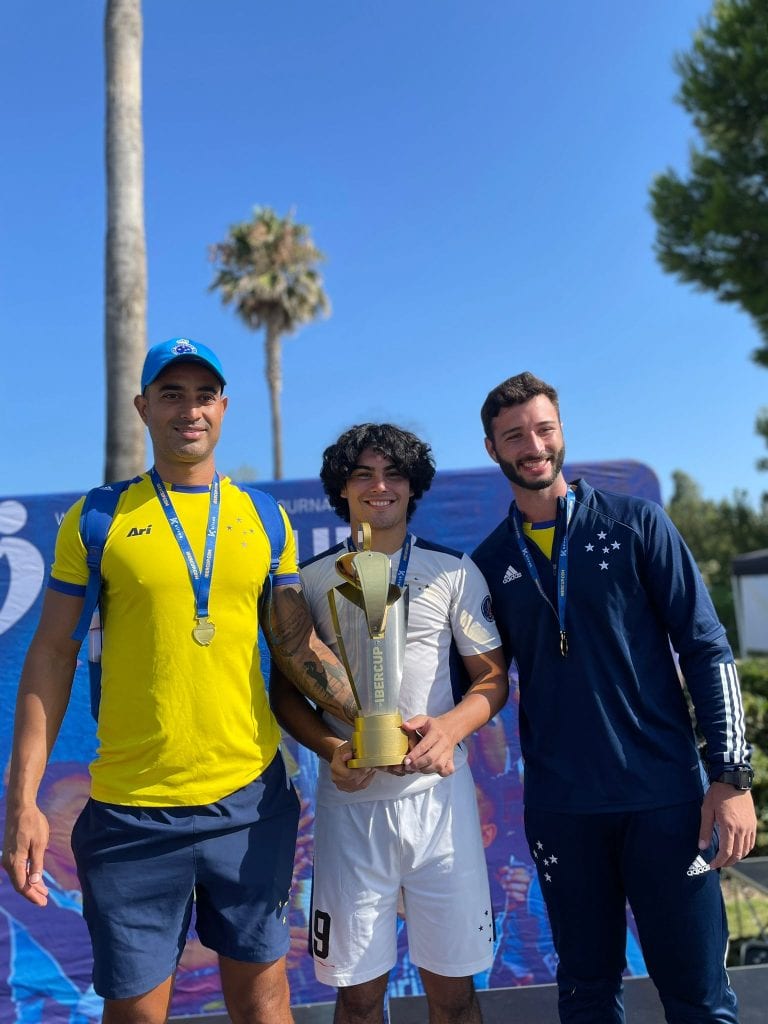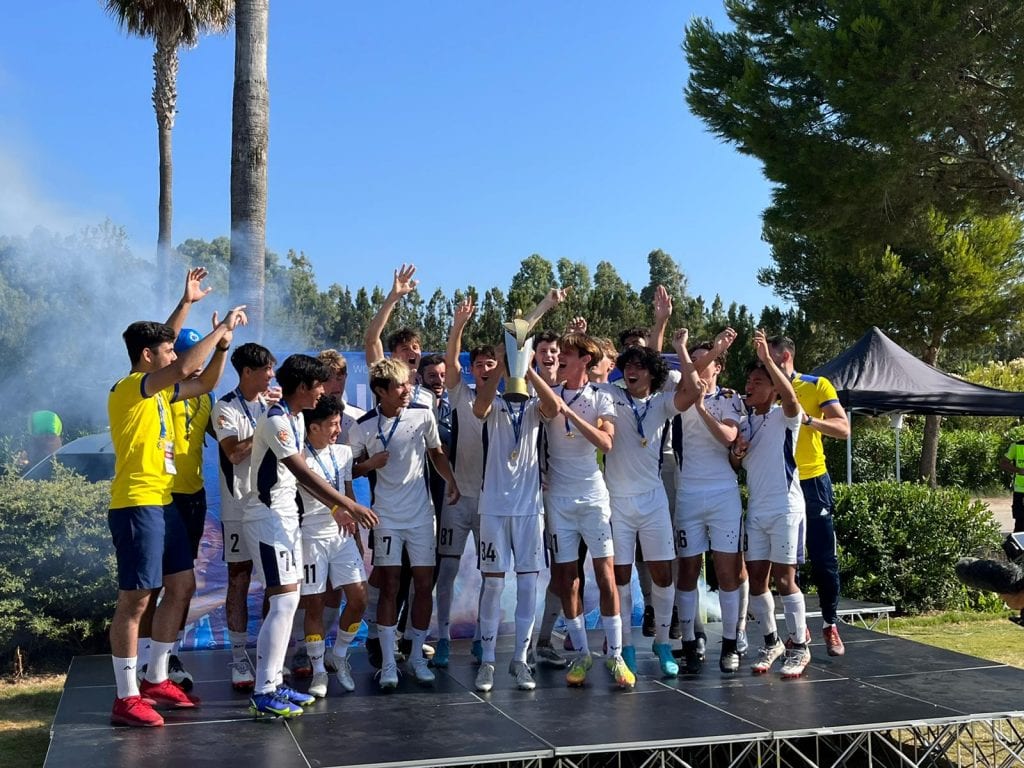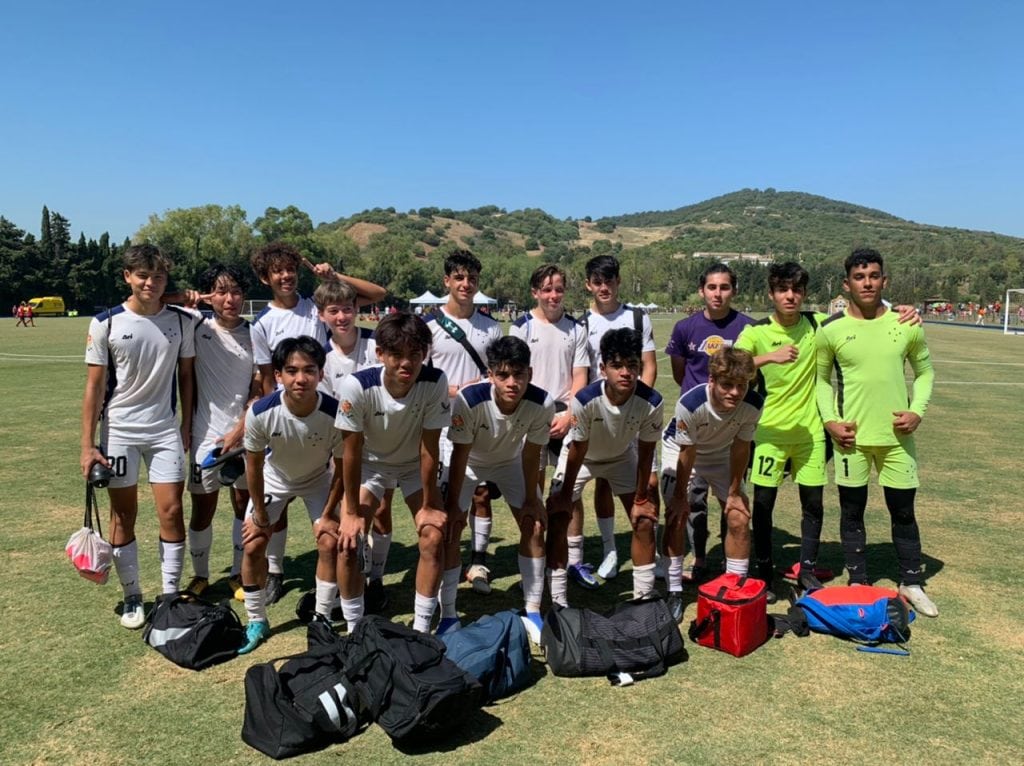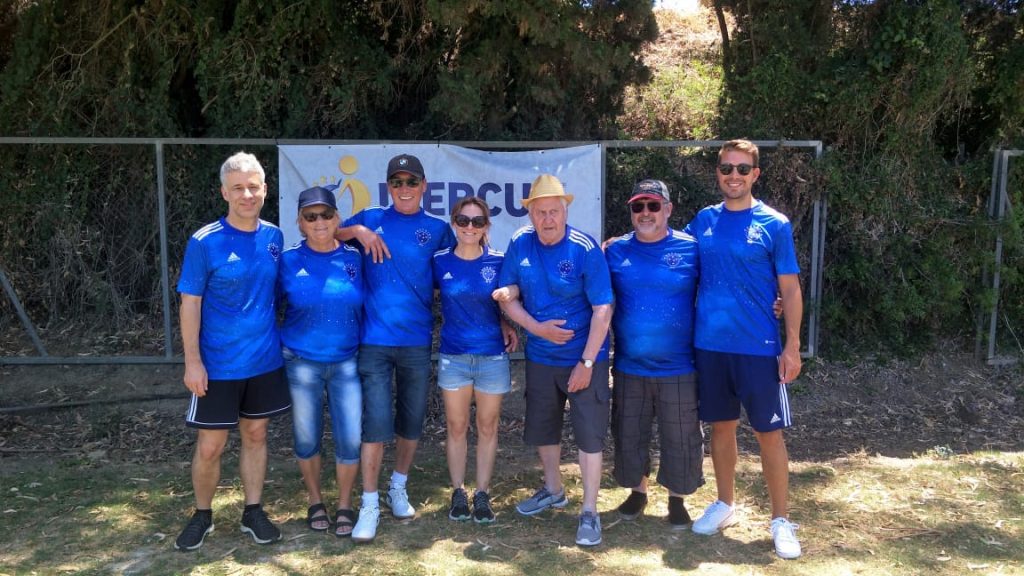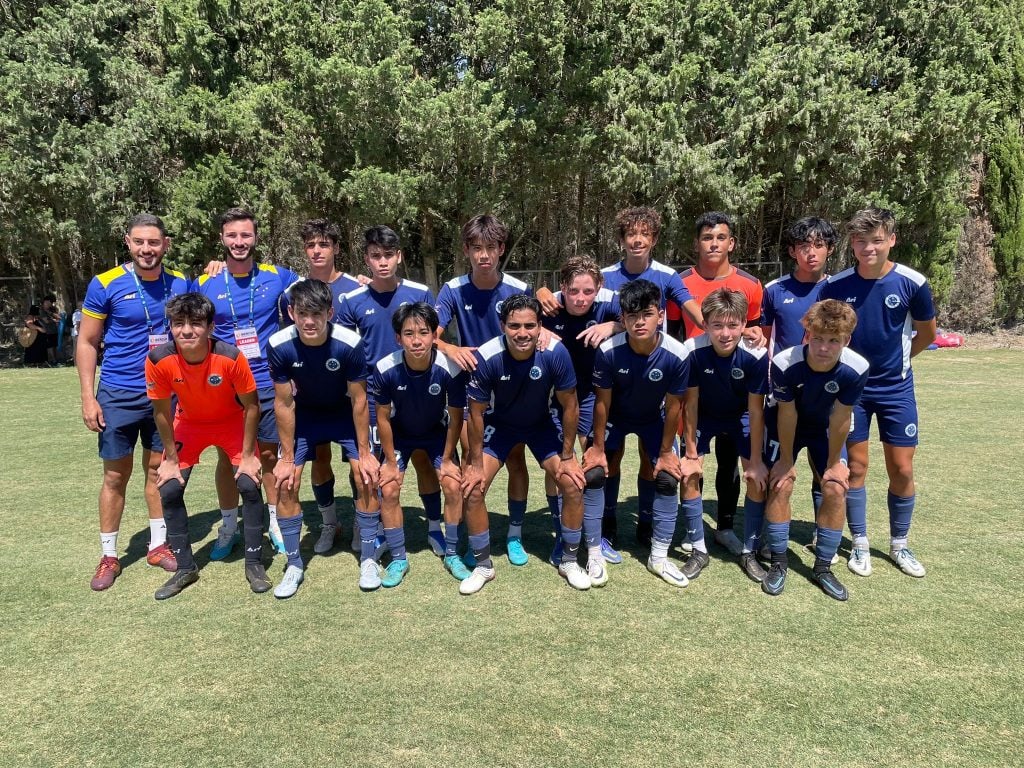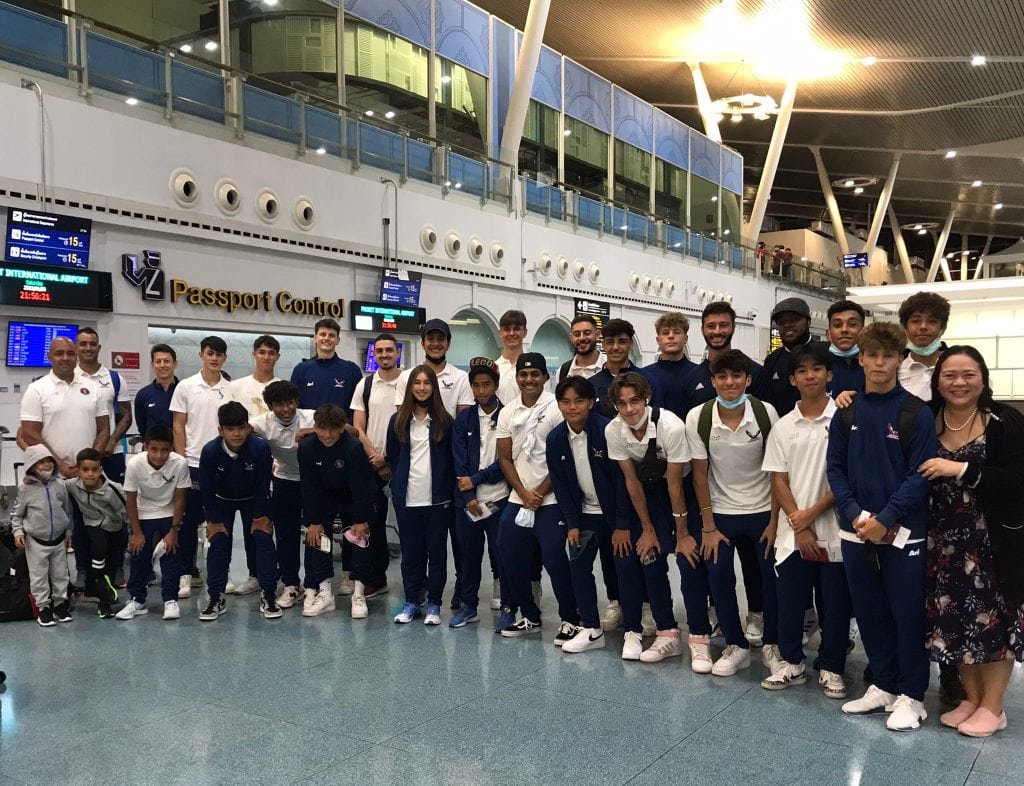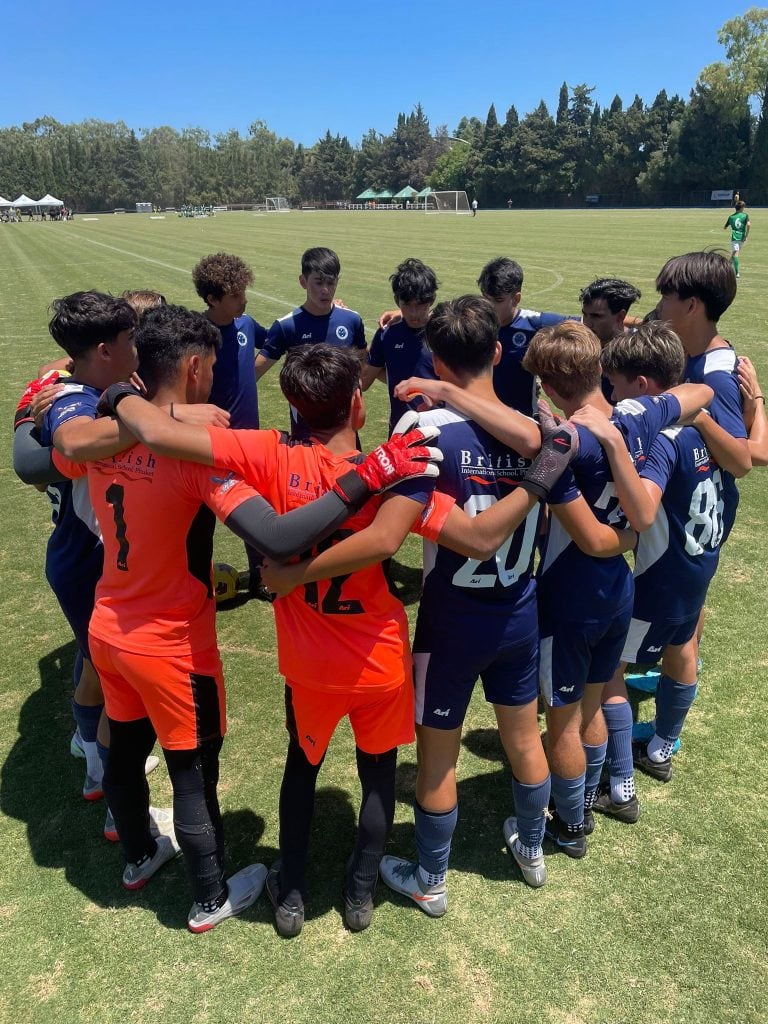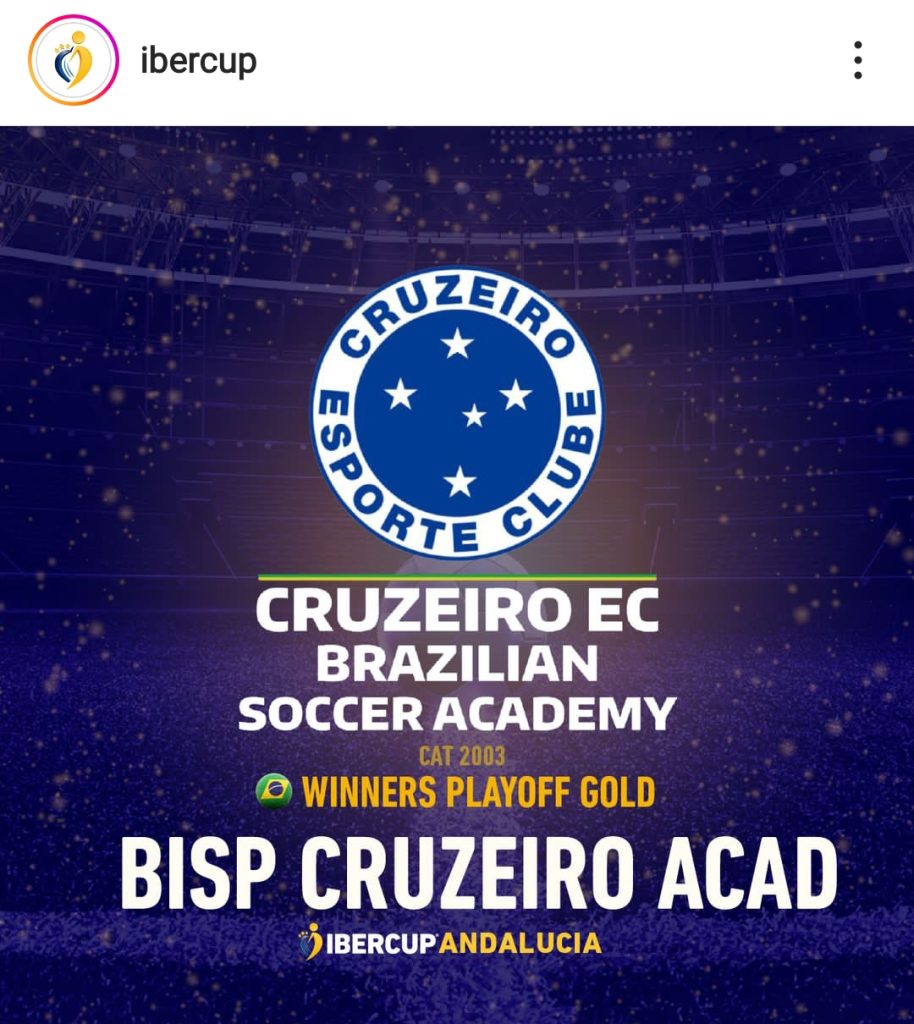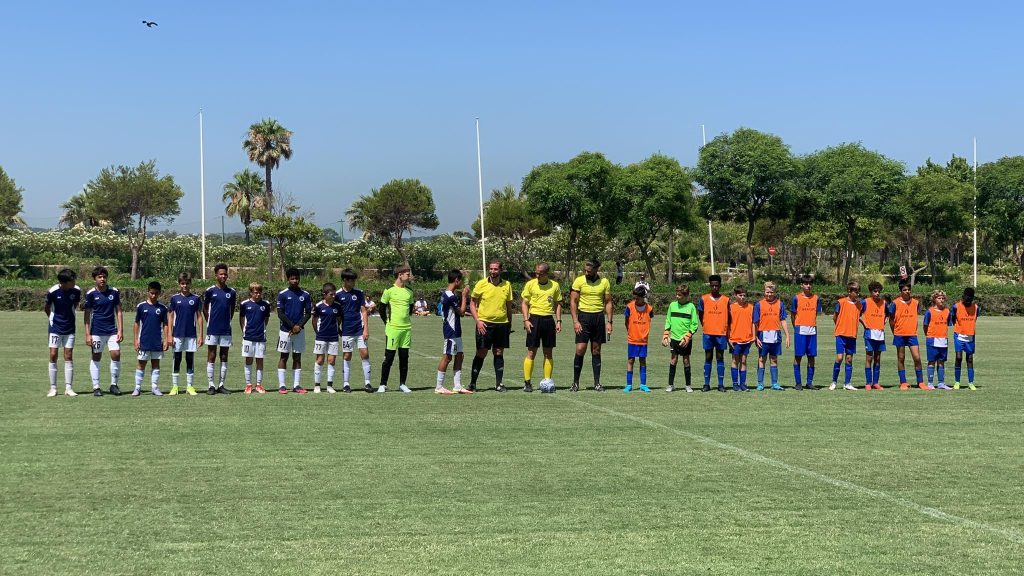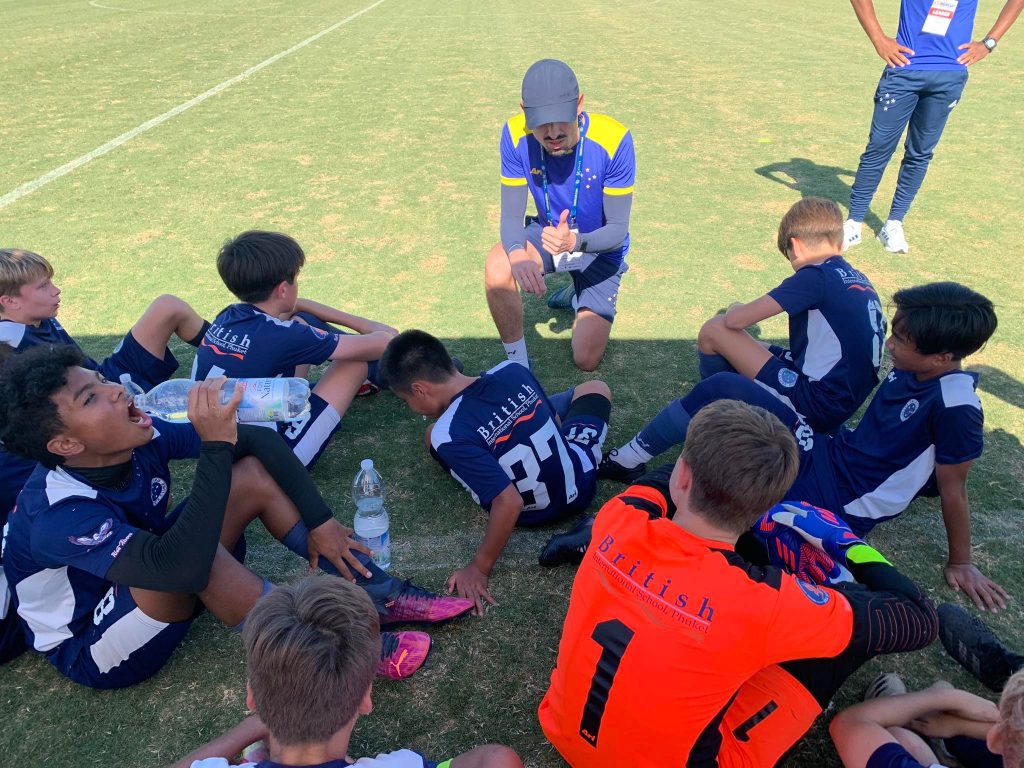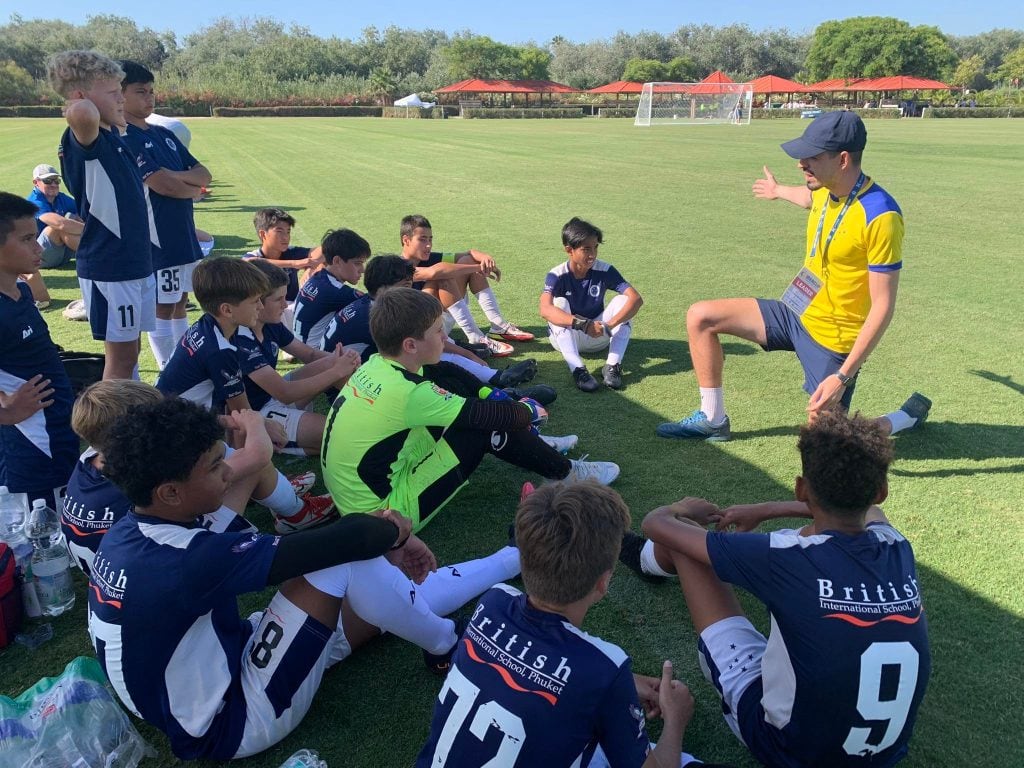 In the last week of June, the BISP Cruzeiro football teams competed in the Ibercup in Marbella Spain.  It was a great opportunity for the students to see their first major tournament action for the last few years.  BISP travelled with 3 teams – the U13, U16 and U19s – and they truly stepped up to the challenge. 
After having a day to settle in from jetlag the teams set into the competition.  Driven by the motto of 'win with class and lose with dignity' the teams did an outstanding job representing themselves, their families, the Cruzeiro and the BISP community.  All of the teams went through either 1st or 2nd in their groups and onto the semi-finals. 
The U16's played great throughout the tournament but sadly lost a heartbreaker in the semi-finals.  They finished the group stages 3-1 with a goal differential of 9 scored and 2 conceded.  Artur Yr 12 had the game of the tournament with a spectacular 4 goal game.  
The U19's, who were stellar throughout the tournament, ended up walking away champions after a tense penalty shootout.  Goalkeeper Julian (Yr 12) really stepped up with 3 saves in the shootout to secure the victory. The U19's finished the tournament with a record of 6 – 0 and with 10 of the 15 players all scoring during the tournament. 
The U13's were the comeback kings of the tournament coming from behind in 4 of their wins. They were leading in the final match until the last 2 mins of the game.  Once the other team equalised the game was sent to penalty kicks where controversy ensued.  Sadly, due to the actions of the other team's supporters, the match was cancelled at this stage and the U13's were unable to complete their tournament. However, they were still awarded the well-deserved winners trophy.  This was an opportunity for the U13's to show their class and keep their heads held high through adversity.  BISP takes the stance that there is no room for racism in sport and it was especially disappointing to see this occurrence in youth sports.  Our players not only demonstrated their abilities on the pitch, but also their values and strength as a community. They made us all very proud.
We would like to take this opportunity to congratulate all the players on a hard-fought tournament, parents for all of their support, and the coaches for all of their hard work getting teams ready to compete. Enjoy your summer break and see you ready to start a busy year in August.