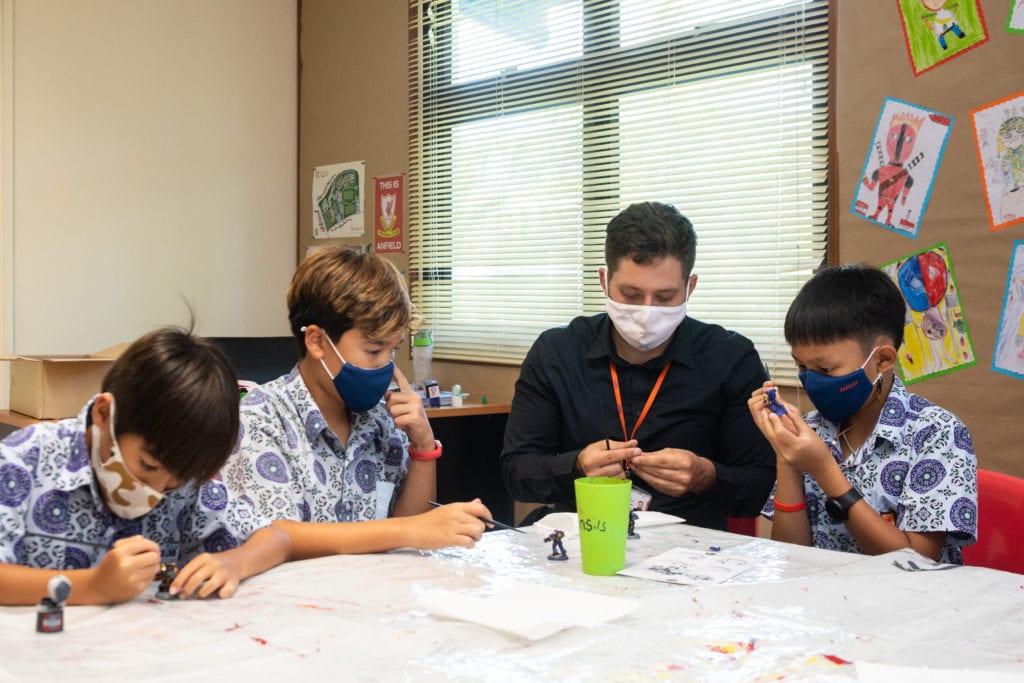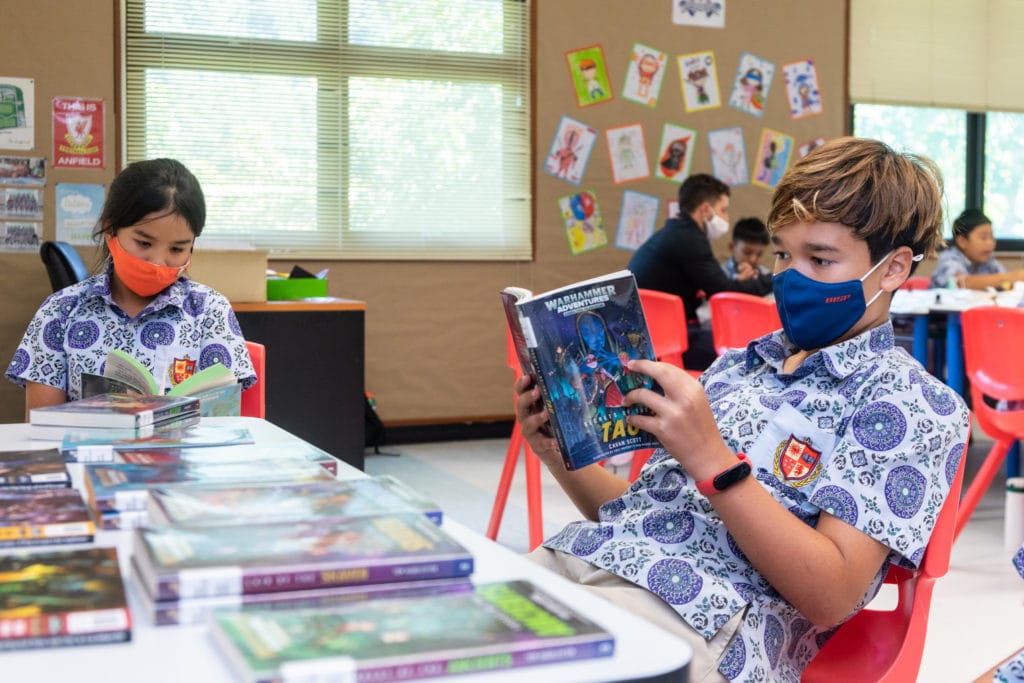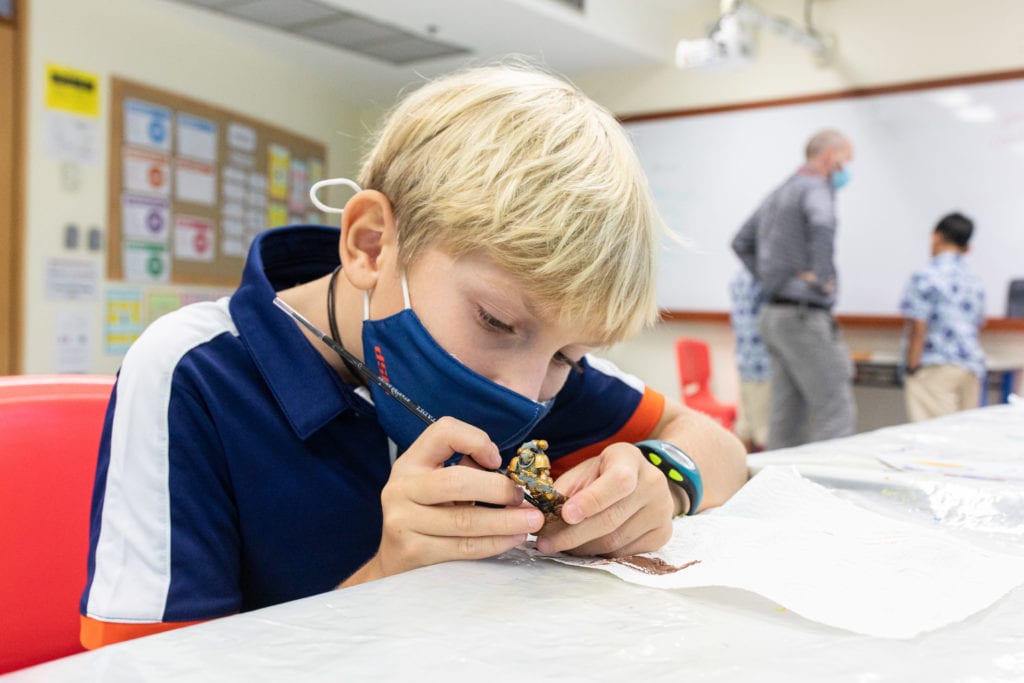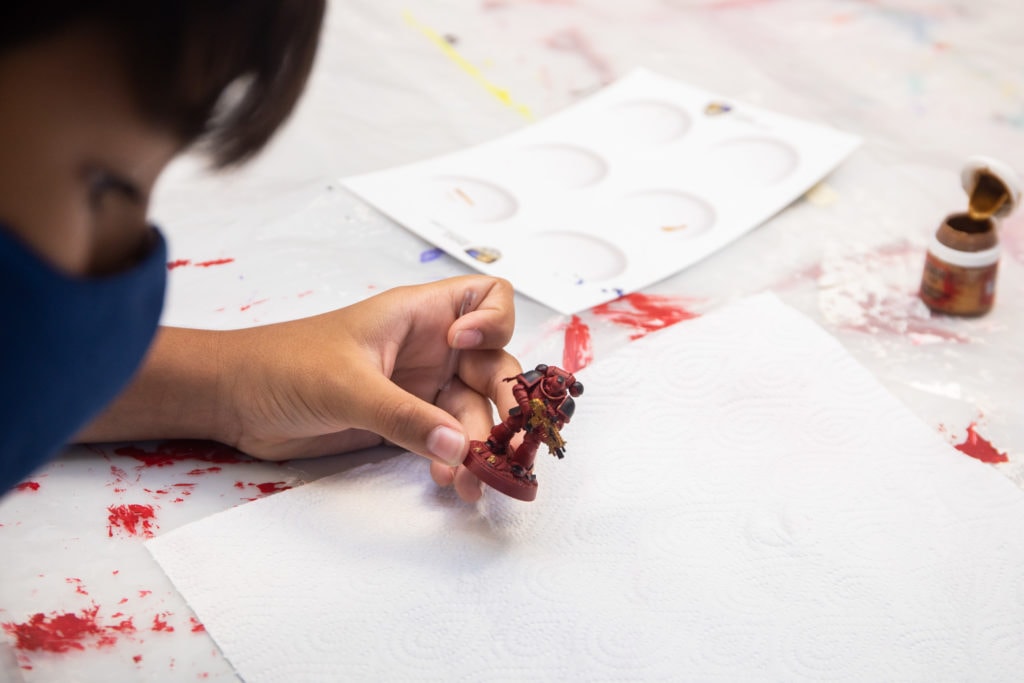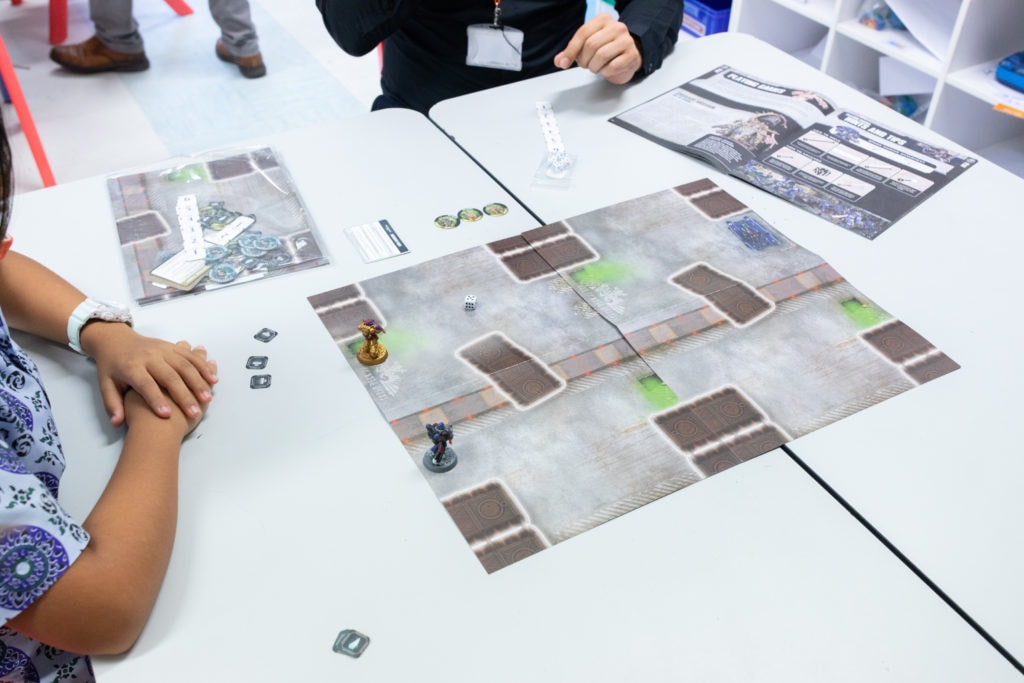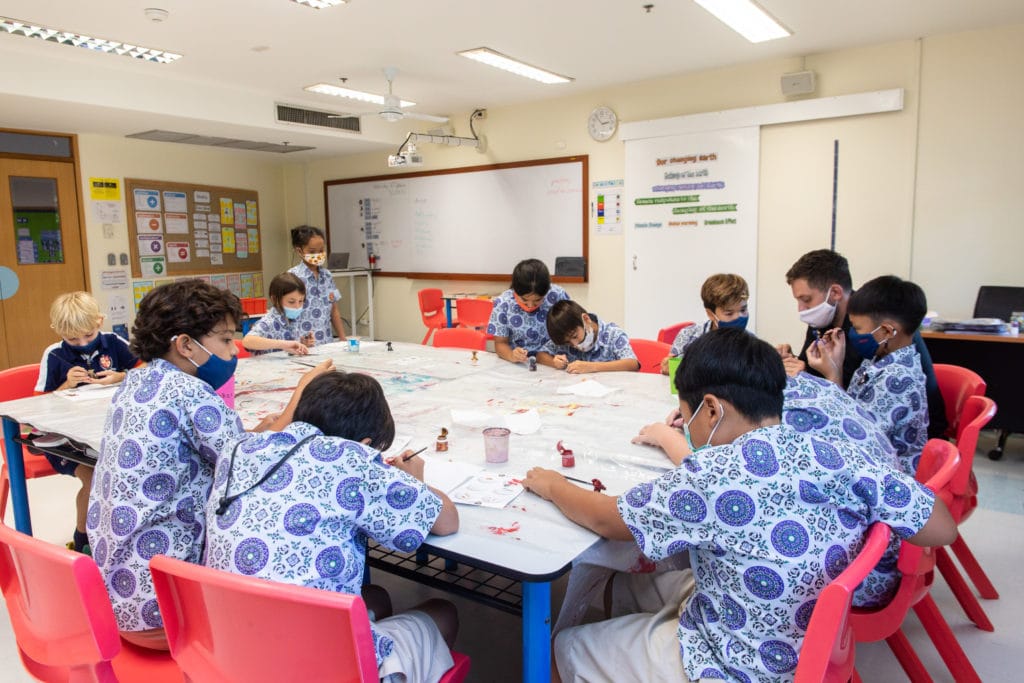 If you have a child in Year 5 or 6 then you may well have heard the word 'Warhammer' recently.
Warhammer Club is an exciting new activity which started this year. Running two times a week on Mondays and Wednesdays (as well as some lunchtimes), the activity is an introduction to the world of tabletop gaming. About 25 students are currently signed up to the activity. We went along to one of the sessions and spoke to Mr Whitham to find out more about the activity and what it involves.
So Mr Whitham, what is Warhammer?
Warhammer, also known as Games Workshop, comprises two major miniature wargames that use plastic miniatures to represent different armies. The hobby involves many elements: collecting, building, painting, playing and there are also lots of stories and lore to read. In the school club, we have built and painted our own space marines and we are now beginning to learn the rules for one of the games workshop games: Warhammer 40,000.
What are the two main games?
The two main games are Warhammer: Age of Sigmar and Warhammer 40,000. Both games have many similarities but one is a fantasy setting, involving medieval-style weapons and magic (Age of Sigmar) and the other is set in the far future with advanced technology (Warhammer 40,000). In the club, we will explore both settings and then children are free to focus on whichever they prefer (or both!). 
If students want to collect their own armies, how can they do it?
The school has been very lucky to receive the backing of a hobby store in Bangkok called Legendary Wargame who have generously provided some free miniatures and paints. They provide free shipping with online orders to Phuket.
Before buying, I would recommend speaking to Mr Whitham or Mr Wilson and asking for some advice. It is also important to mention that many kits involve using plastic glue and using sharp tools to remove the parts before assembly so children will require adult supervision for this.
What does an activity like Warhammer Club teach our students?
As Warhammer has so many elements to it, there are many things that children learn from participating in the activity. By building and painting the miniatures, children develop their hand-to-eye coordination, fine motor skills and their ability to plan and paint schemes for their models. From playing the games (which are mainly dice-based), children develop and practise many mathematical skills involving rounding, estimating and measuring distances, comparing numbers, adding and subtracting, and also performing these calculations mentally in order to speed up the play. Finally, children are exposed to a wide range of literature which has generated much excitement and enthusiasm to read and learn more about their armies. We have recently acquired some young reader Warhammer books for this purpose, and we also provide children with access to the monthly Warhammer magazine (White Dwarf).
What does the future hold for Warhammer Club?
The club has been a big success so far and some children have already started collecting their own armies. We will learn how to play both Age of Sigmar and Warhammer 40,000 and then the plan is for children to take ownership of the activity and decide what they want to do in each session: paint, read, play or simply enjoy watching battles. Some children may even begin creating terrain and scenery to help bring battles to life. There are lots of ways that the club can develop and grow.
Once the Covid-19 situation has improved and we are able to host events at school then we hope to have Warhammer tournaments. Legendary Wargame has said that they are happy to provide grand prizes for the winners, which would make it very exciting! Tournaments could take the form of children using their own armies, or perhaps parent and child teams. Warhammer is a great hobby for parents and children to enjoy together. Some teachers at the school collect their own armies so if we may even be able to have some adult tournaments as well!
For more information on British International School, Phuket, please contact
[email protected]
.