The MACA team of instructors has put together a schedule of online classes to keep BISP students busy at home during online learning. These classes are for students of all levels and do not require any special equipment (except for the aerial hammock class).
MACA is offering a FREE TRIAL WEEK for all its online classes via Zoom. All you need is a device with the internet to log on to the classes via the Zoom App. A yoga mat would also be useful.
A full schedule can be found below. Please email [email protected] for more information and to book.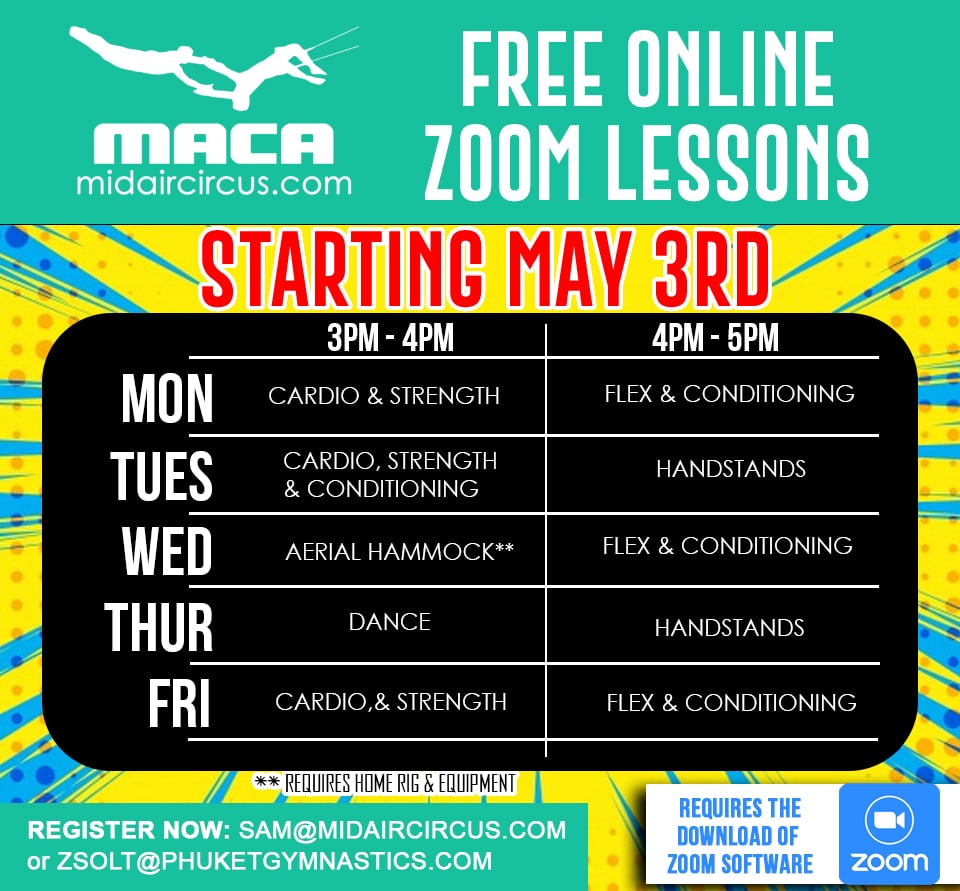 For more information on British International School, Phuket please contact

[email protected]

.