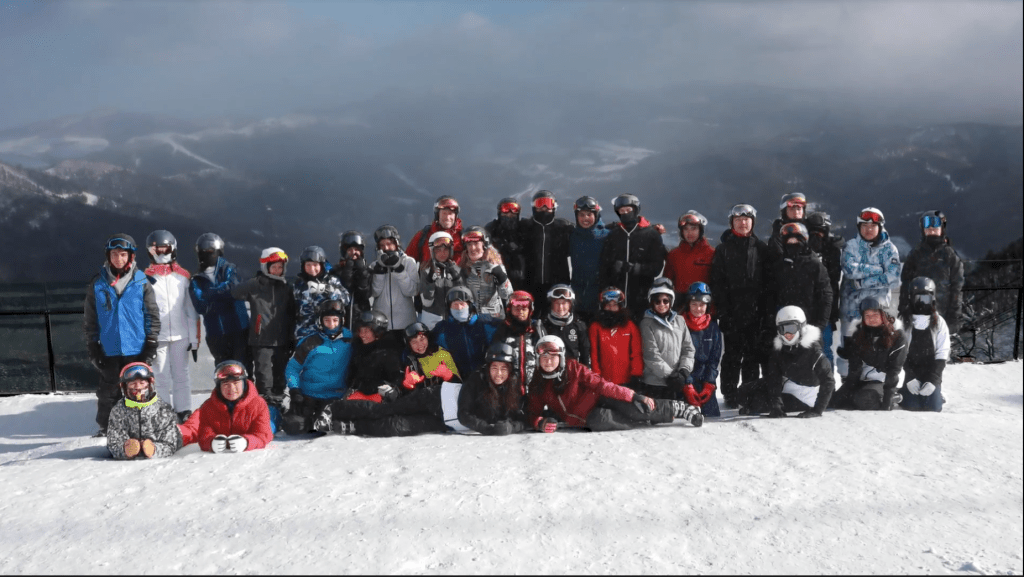 During the February half-term break, 50 of our Primary students, Secondary students and teachers embarked on an unforgettable ski and snowboard trip to Hokkaido Japan. This trip was a fantastic fun experience for all students involved, with wonderful snow conditions and opportunities to develop new skills and make new friends.
Students of all experience levels joined the trip – from beginner to advanced. A team of specialist ski instructors were specifically assigned to small groups of our students to ensure that everybody received excellent expert tuition and made daily progress on the slopes.
The students also had the pleasure of staying in excellent, comfortable and cosy accommodation, with the added bonus of delicious food at every meal. Many local specialties were served to fuel our hungry skiers and snowboarders after all their fun on the mountain.
The trip was led by teachers Jonathan Clark, Gemma Clark, Colin McGuigan, and Charlotte McGuigan, who played a vital role in making sure that the students had a fantastic time. 
Students who attended the trip are already asking about next year's ski trip. More information will come out in the next two months however places are limited. Below is a video compilation of the trip. Enjoy watching it, and hopefully see you on the slopes next year.