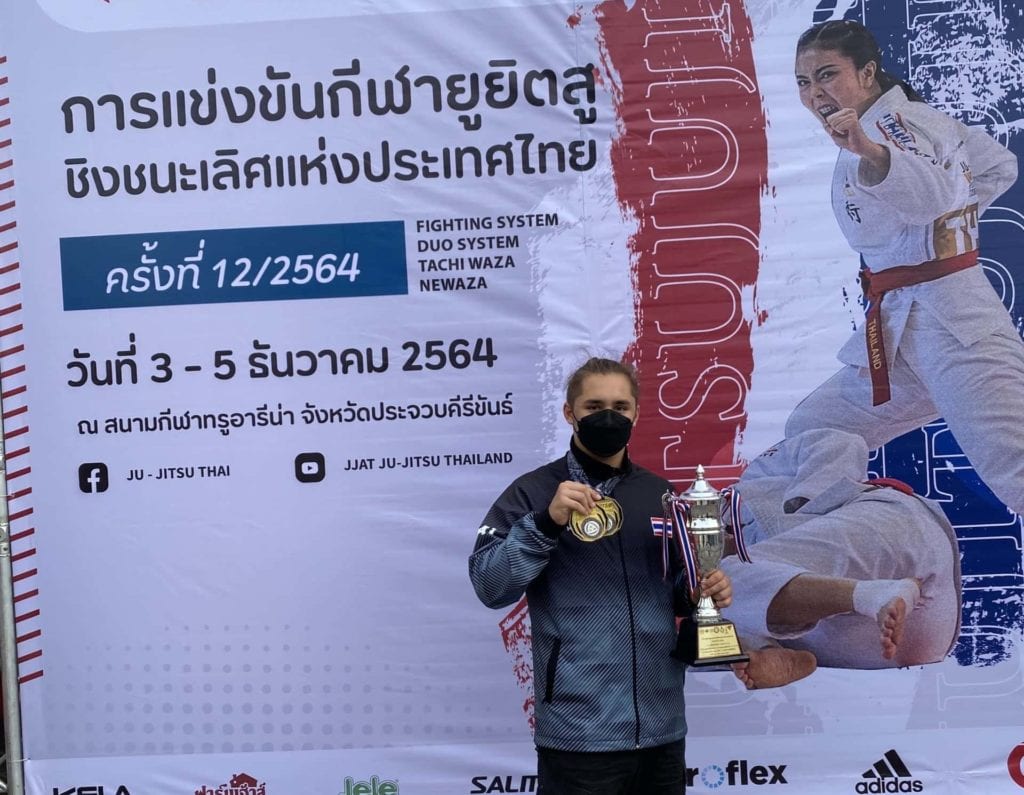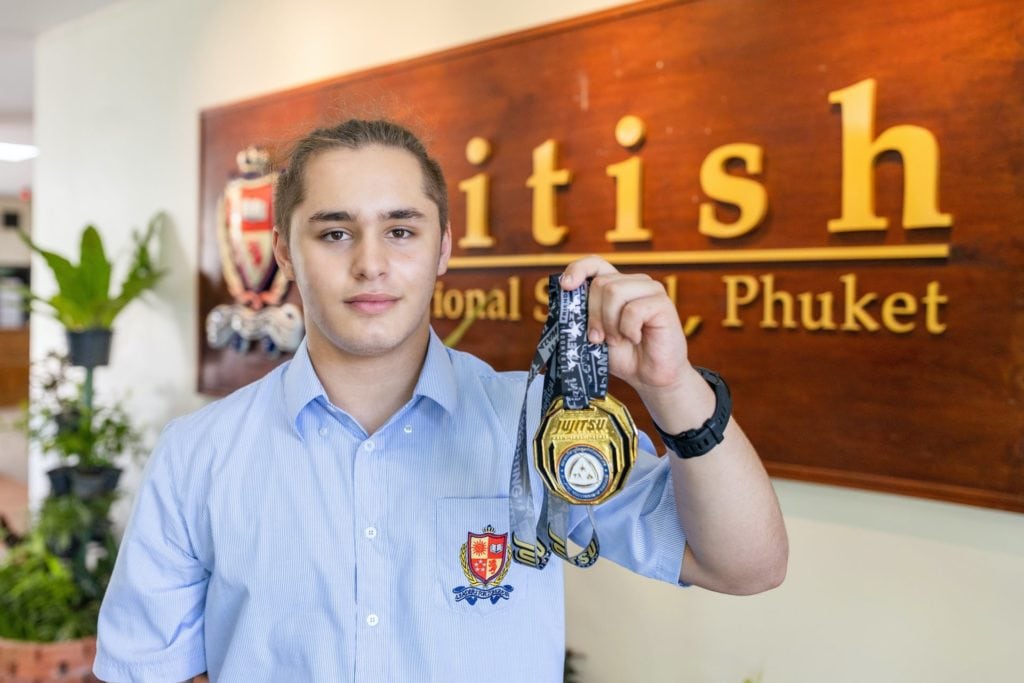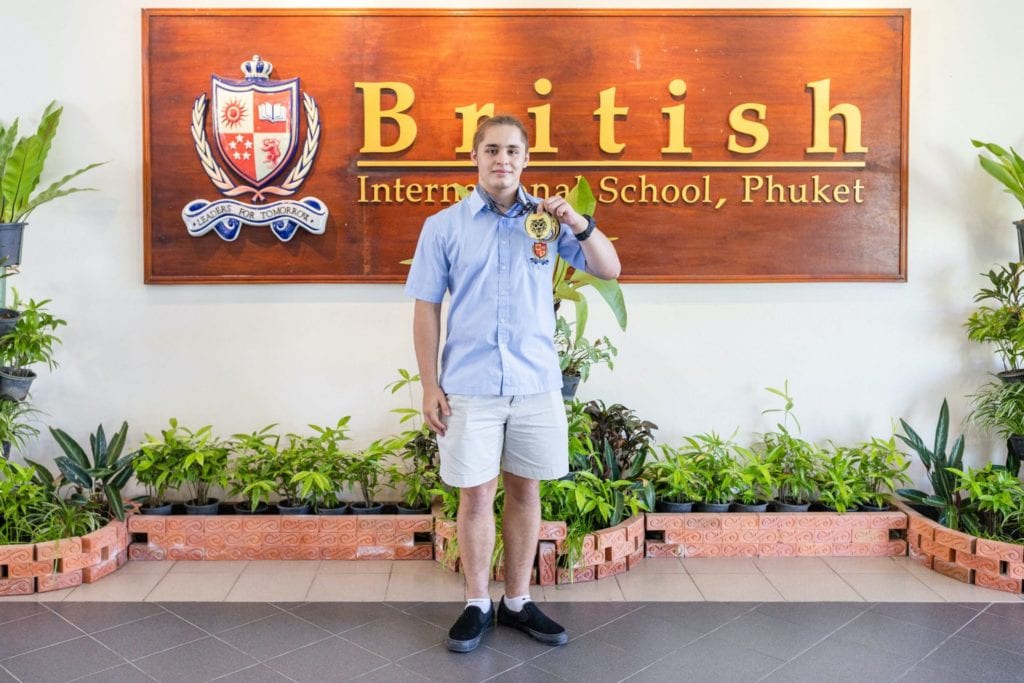 Year 10 student Valentine has returned from the Thailand Jiu-Jitsu Championships victorious after defeating his 100kg opponent with a signature throw in his final match.
Valentine won the 14-15 Years age category, and the highest weight category (athletes over 73kg), after three days of intense Jiu-Jitsu competition in Hua Hin.
All fights that led to Valentine's eventual victory were won by submission, which means that the opponents 'tapped out'. Valentine was declared the winner upon achieving the judgment of ippon. This involved him using a move that connected cleanly, with good form and with little opportunity for the opponent to defend against it.
Check out Valentine's title-winning performance below. Congratulations Valentine!
For more information on British International School, Phuket please contact

[email protected]

.