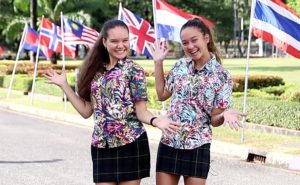 In Thai culture, pouring water on Buddha statues and the young and elderly is a traditional ritual, representing purification and the washing away of one's sins and bad luck. Thai people believe this is a good start to the New Year.
Water is a main symbol of Songkran because water makes us cool and calm, so Thai people use water to bathe the Buddha and bless elders and wish for a cool coming New Year.
Watch our Songkran themed video here.
Suk san wan Songkran! Happy Songkran from us here at BISP!