Ever wanted to know more about FOBISIA? FOBISIA stands for the Federation of British International Schools in Asia and was established in 1988. British International School, Phuket has been a member of FOBISIA since 2002, joining a diverse and inclusive community of 79 schools today. As the only member school in Phuket, our students and staff have benefited significantly from this membership, with FOBISIA providing enriching learning opportunities in the form of events, activities, competitions, and staff professional development and support.
The attached advert provides further explanation on the role of FOBISIA and outlines some of the upcoming student events. You can visit their website at www.fobisia.org.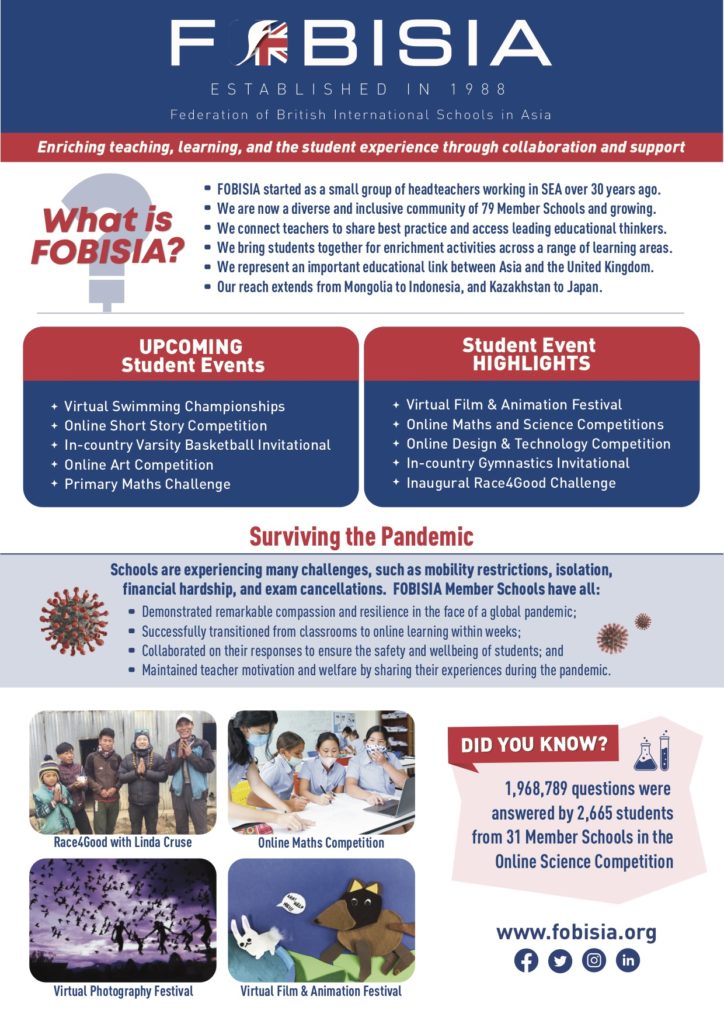 For more information on British International School, Phuket, please contact

[email protected]

.