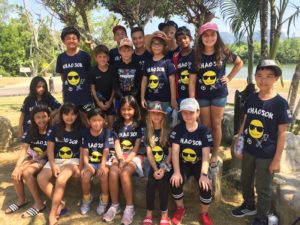 BISP Year 5 students set off on their annual residential camp trip to Khao Sok National Park recently. They spent 3 nights away from home, which was an experience in itself for some.
The camp consisted of many exciting adventures such as a long-tail boat ride across the Cheow Lan Lake, feeding fish, swimming in the lake, trekking through the national park and kayaking along the river.
The students spent their evenings on team building activities and displayed their creativity and skills at a talent show on one of the nights.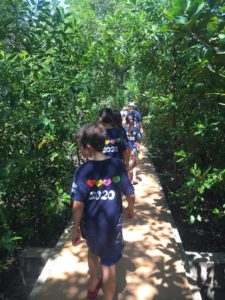 The young travellers returned to school right before the start of the weekend – tired, but still smiling! A special mention goes to Year 5 students Thayer, Je t'aime and Luga for their amazing camp t-shirt designs.