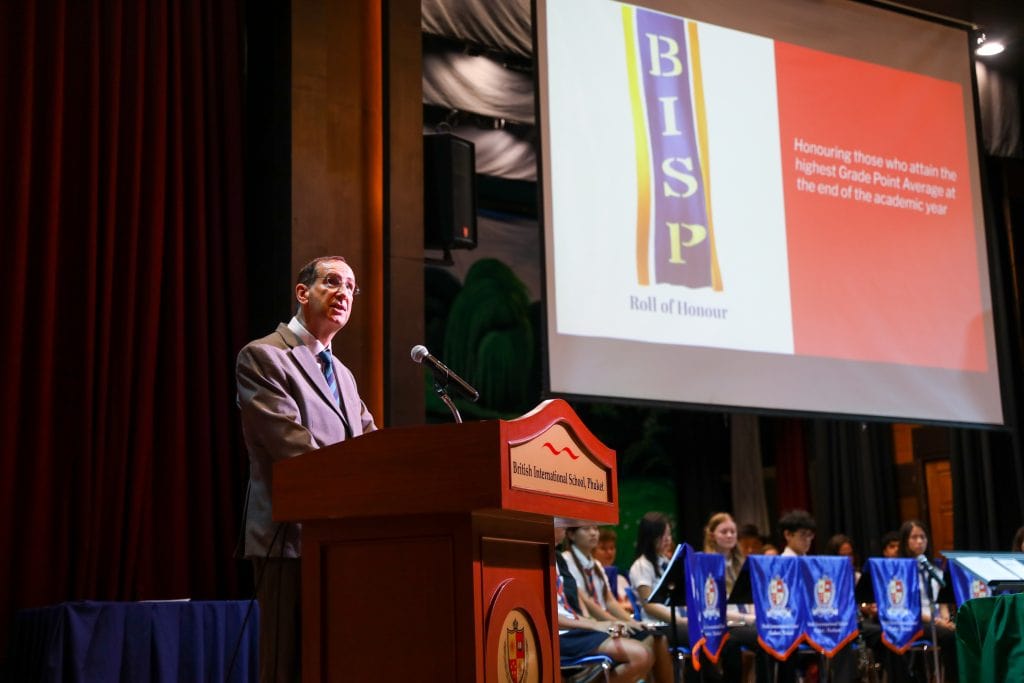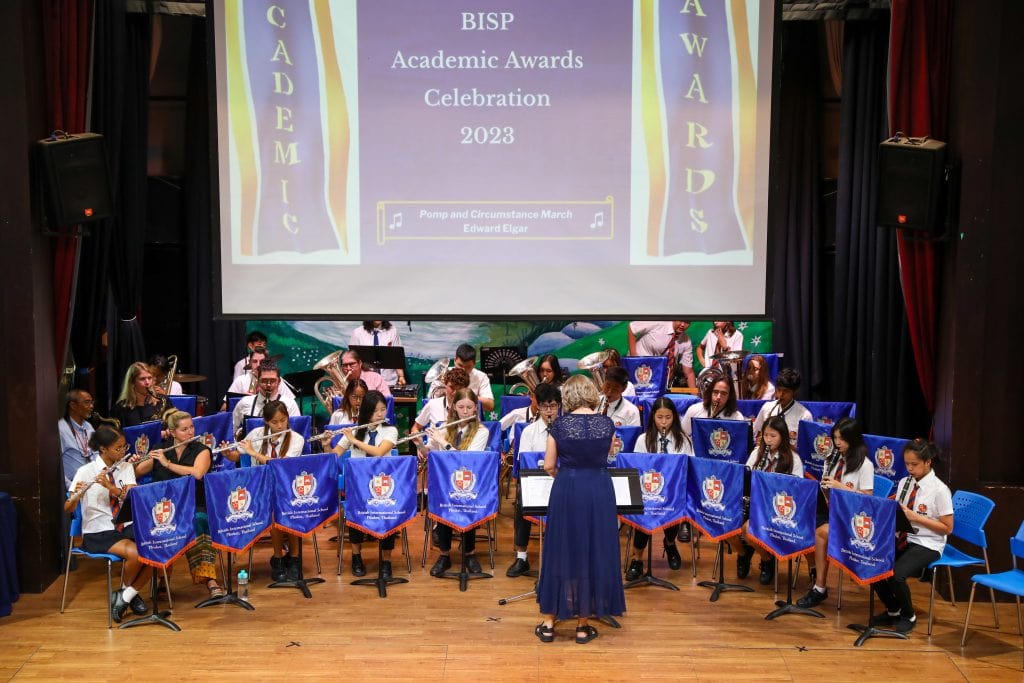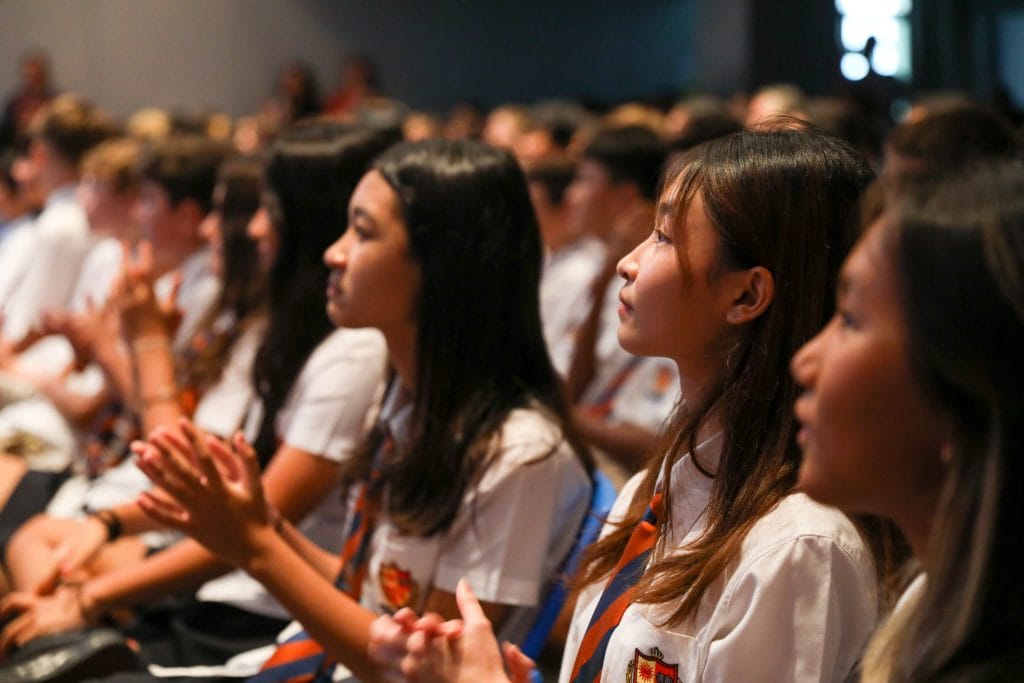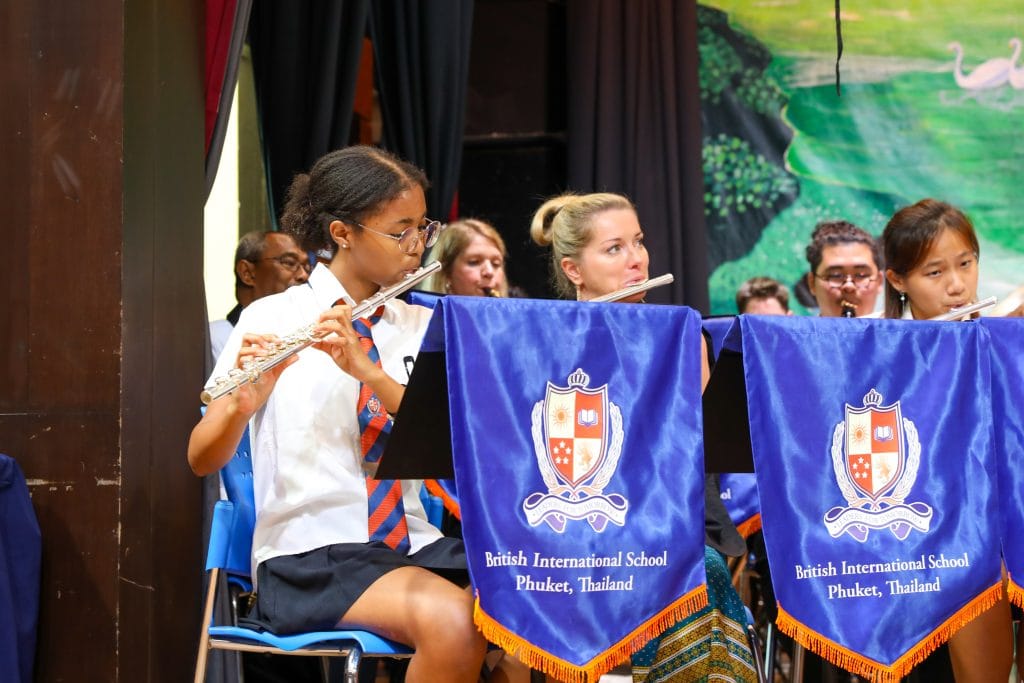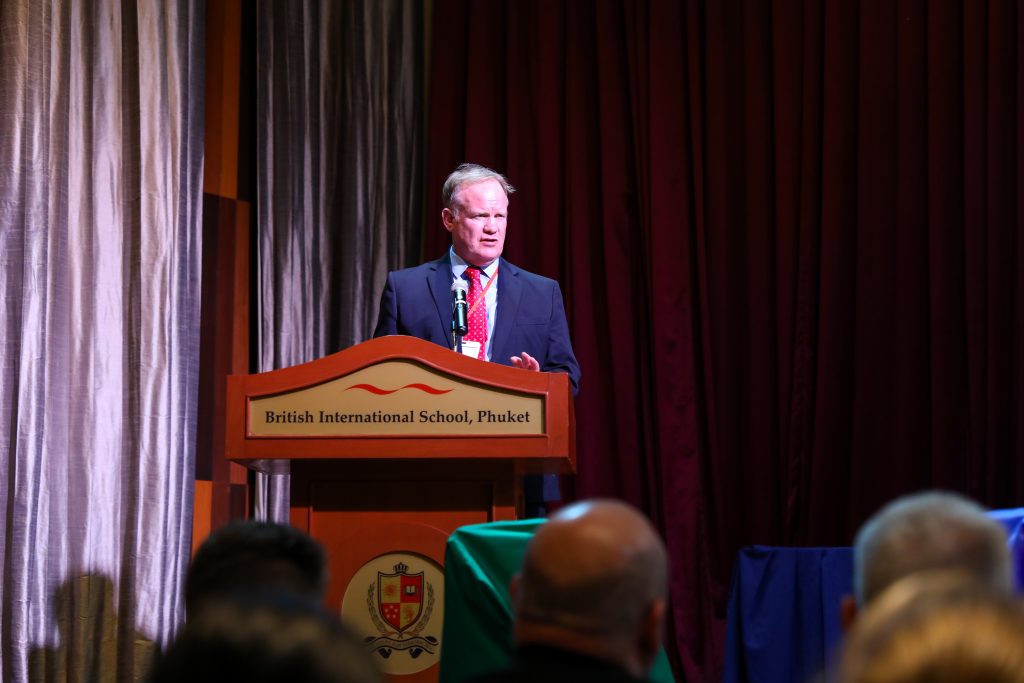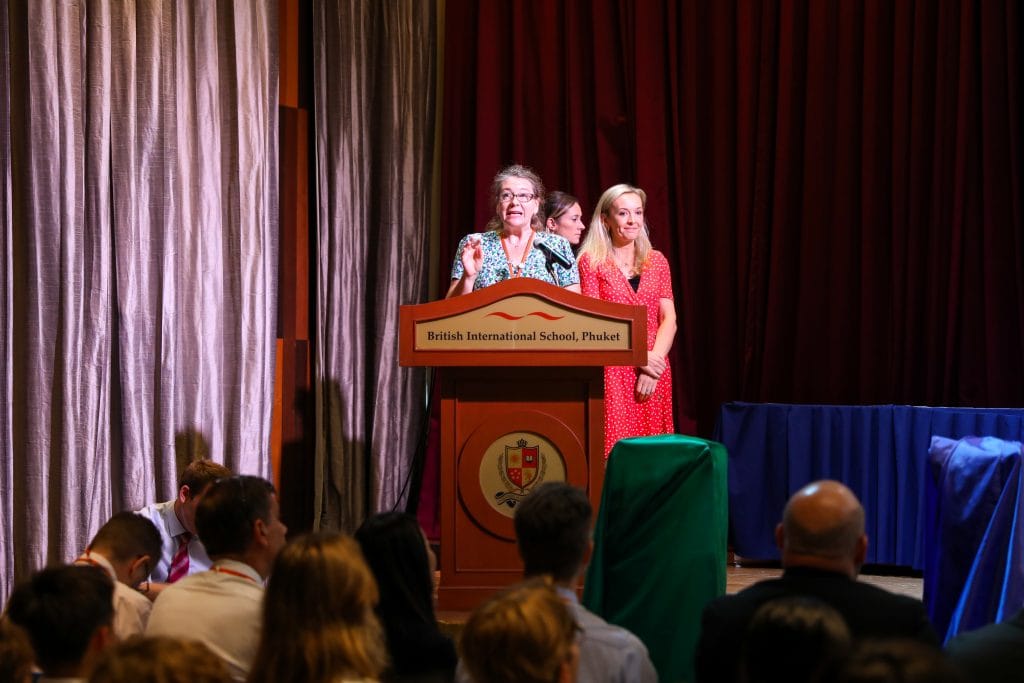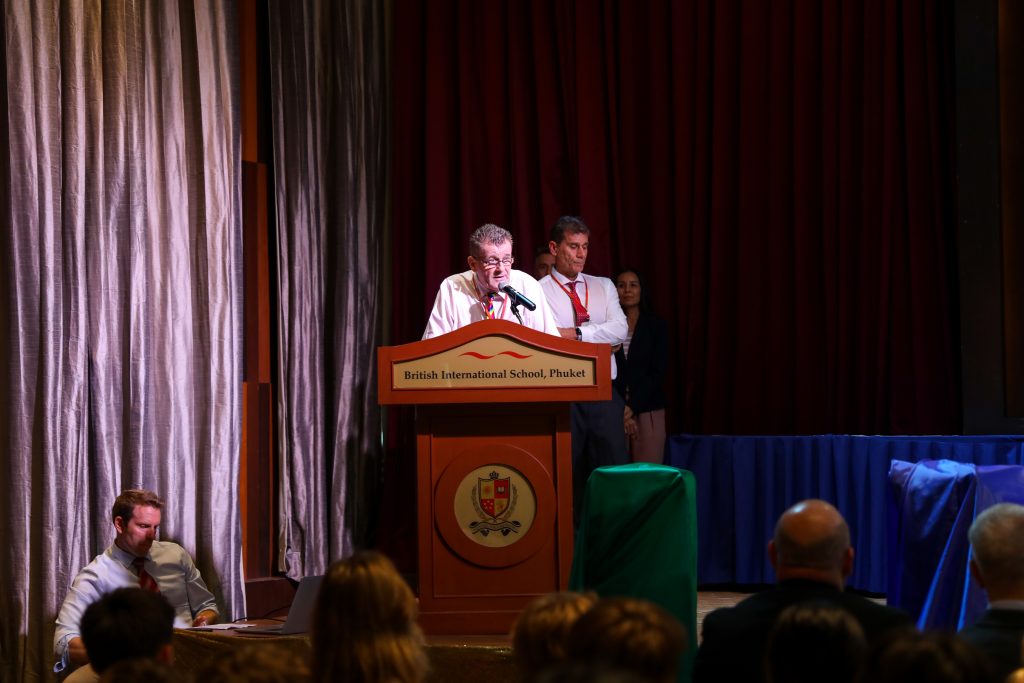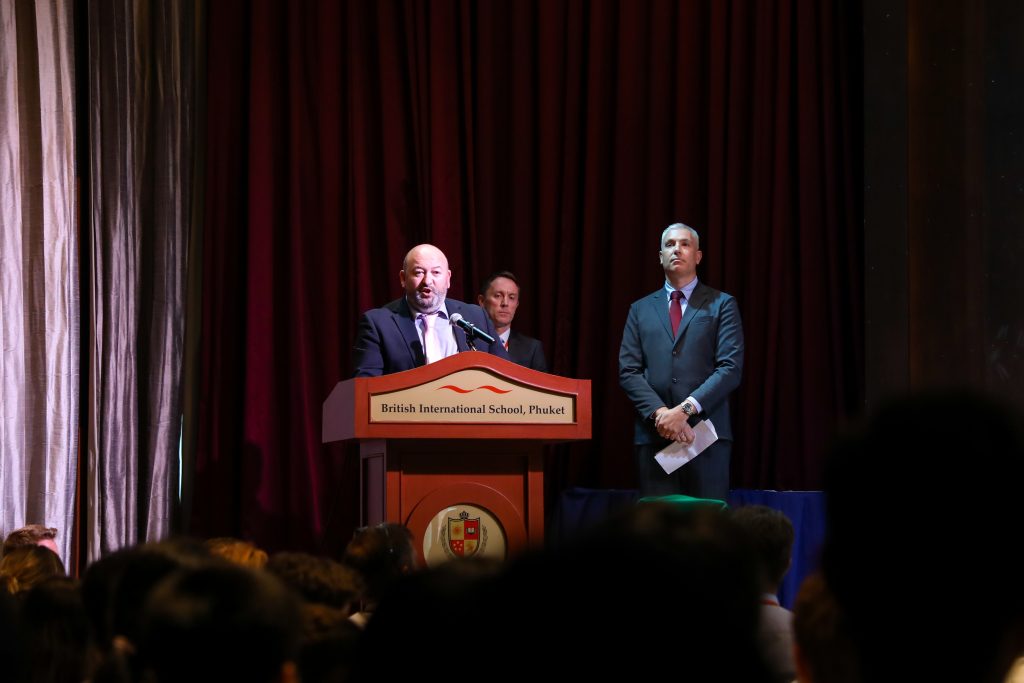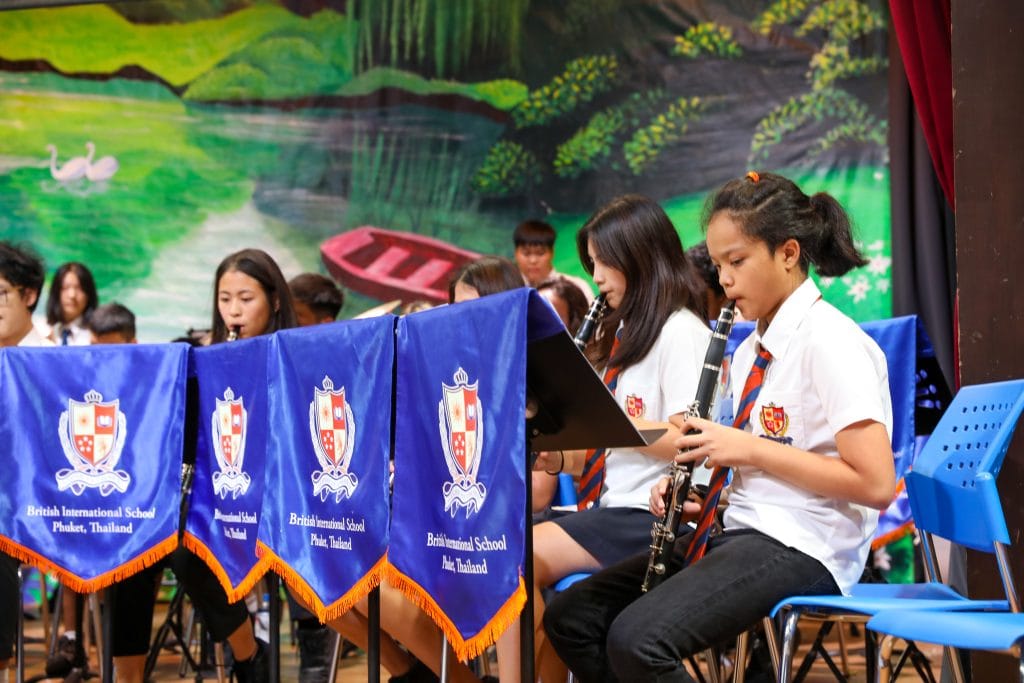 The BISP Secondary School team held the annual Academic Awards Assembly, which is designed to recognise and celebrate the academic achievements of students in the Middle School (Years 7-9), Upper School (Year 10 only) and Senior School (Yr 12 only). 
A celebration of this kind is a formal occasion at BISP. We strongly believe that recognition of students' contribution to the academic programme and school life is crucial in motivating students, inspiring others, and reinforcing the value of education – particularly the value of hard work and effort in the process of learning. 
BISP Secondary Principal, Mr Crossland introduced the Academic Award Assembly with a speech that highlighted the effort and endeavour of all students in their learning journey this year. He encouraged students to embrace the mistakes that we all make during the process of discovery and to overcome our innate 'fear of failure' by taking risks and embracing the beauty of correction when we occasionally get things wrong. Mr Crossland referred to the words of the late Sir Ken Robinson to encourage students at BISP to develop independence of thought.
'If you're not prepared to be wrong, you'll never come up with anything original'

Sir Ken Robinson
Categories of award included:
Commendations Awards – recognition for consistently going 'above and beyond' the norm with regards to school work, effort and behaviour.
Individual Subject Awards – for contribution and commitment in subject areas.
Exceptional Contribution Awards – honouring those who are well-rounded individuals, who contribute a great deal to our school community across a range of different areas, and in their approach to both academics and general school life, and who are role models to other students.
Roll of Honour – honouring those who attain the highest Grade Point Average at the end of the academic year.
In his message to all students, Mr Crossland shared how incredibly proud we are of each and every student. Their hard work, dedication, and academic achievements have been truly remarkable. Encouraging them to keep up the great work and continue to shine brightly. 
Secondary Deputy Principal, Ms Swift also commented:
'The Academic Awards Assembly was a wonderful opportunity for staff and students to come together to celebrate the rich and diverse accomplishments of our students.

With over 150 awards, we are very pleased to recognise the many talents and achievements of our students who continue to impress and challenge themselves on a daily basis.  Showcasing our exceptional students and thought-provoking speeches from our staff offered inspiration and motivation for us all.'
The Academic Awards assembly was concluded by revealing the winning House of the Year which has accumulated the most House points for 2022-23. This was achieved by the Green Cobras with a total of 2400 individual House Points – each an act of commitment, generosity or kindness within the BISP community!
Congratulations to all of our students for their incredible effort and achievements this year.