MACA is pleased to be able to offer Aerial Arts, Flying Trapeze and Gymnastics classes for the month of June. The remainder of Term 3 will comprise of four weeks and MACA will be offering the Early Bird rates for all its classes until the end of the term. Classes will also be offered throughout July and August (summer schedule to be announced shortly).
Term 3 schedules are as follows. Updated pricing can be found below.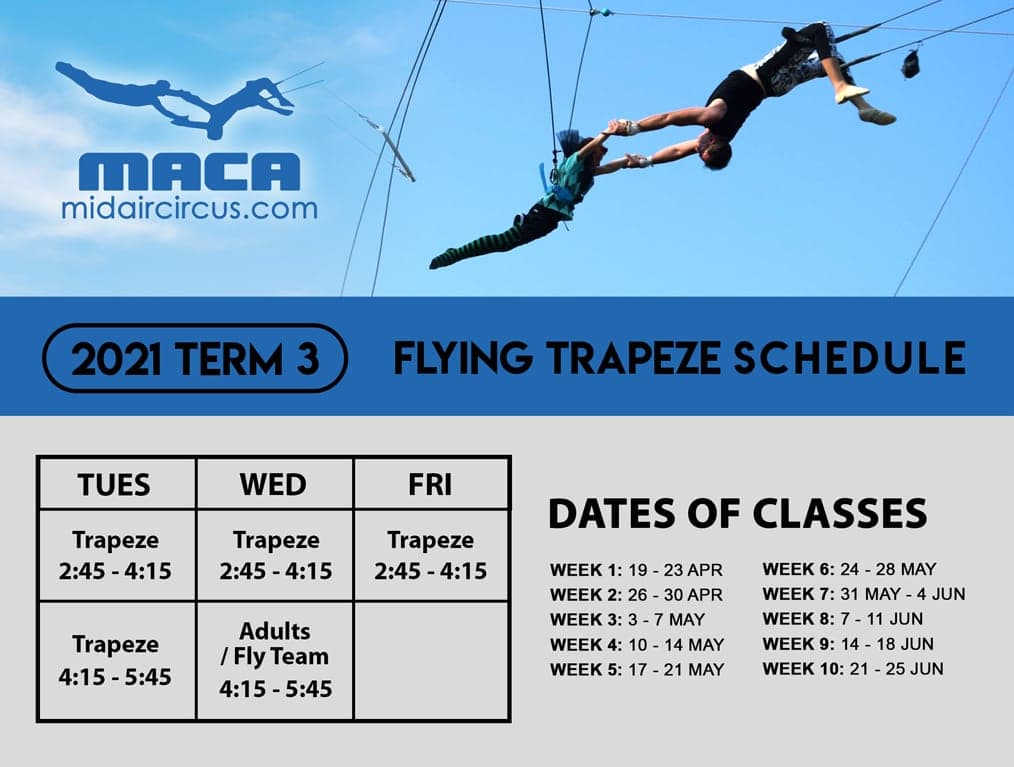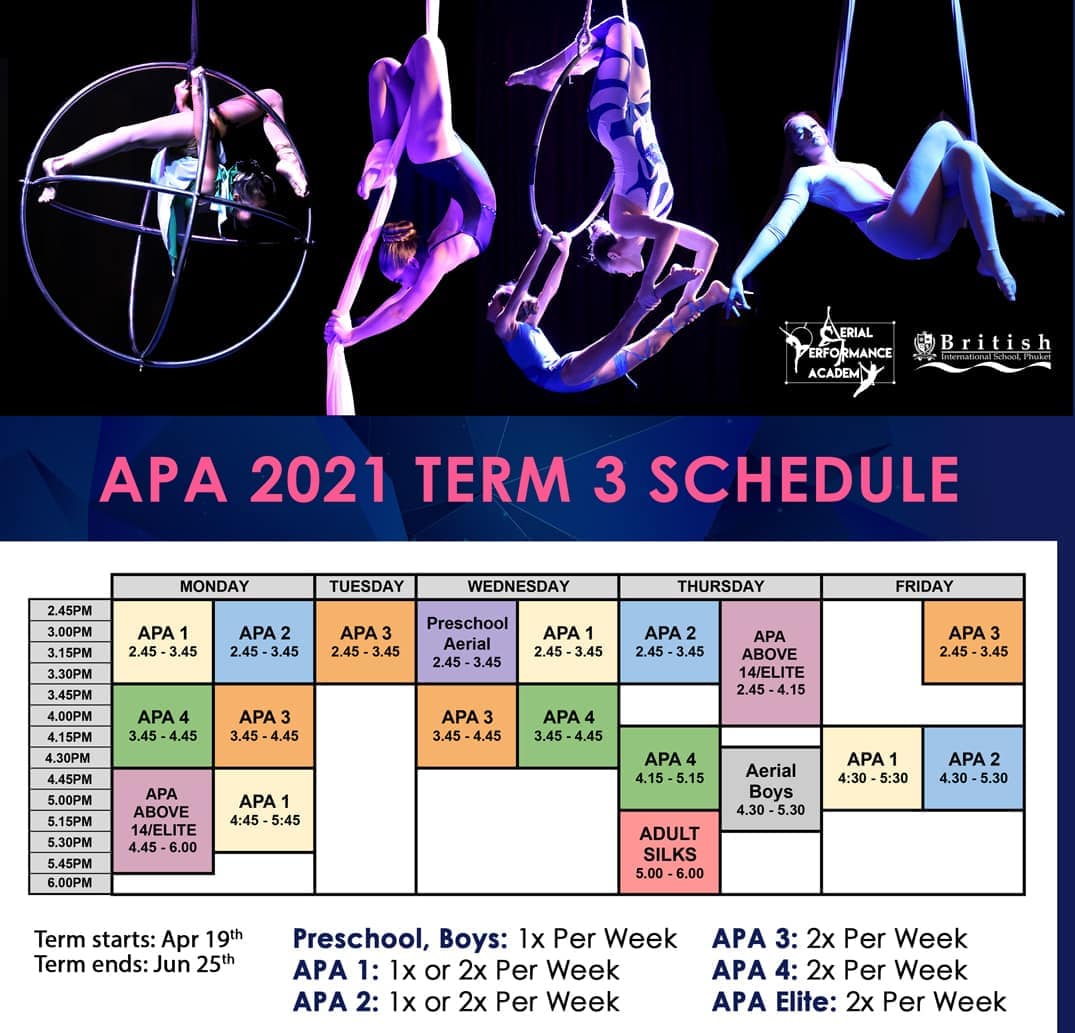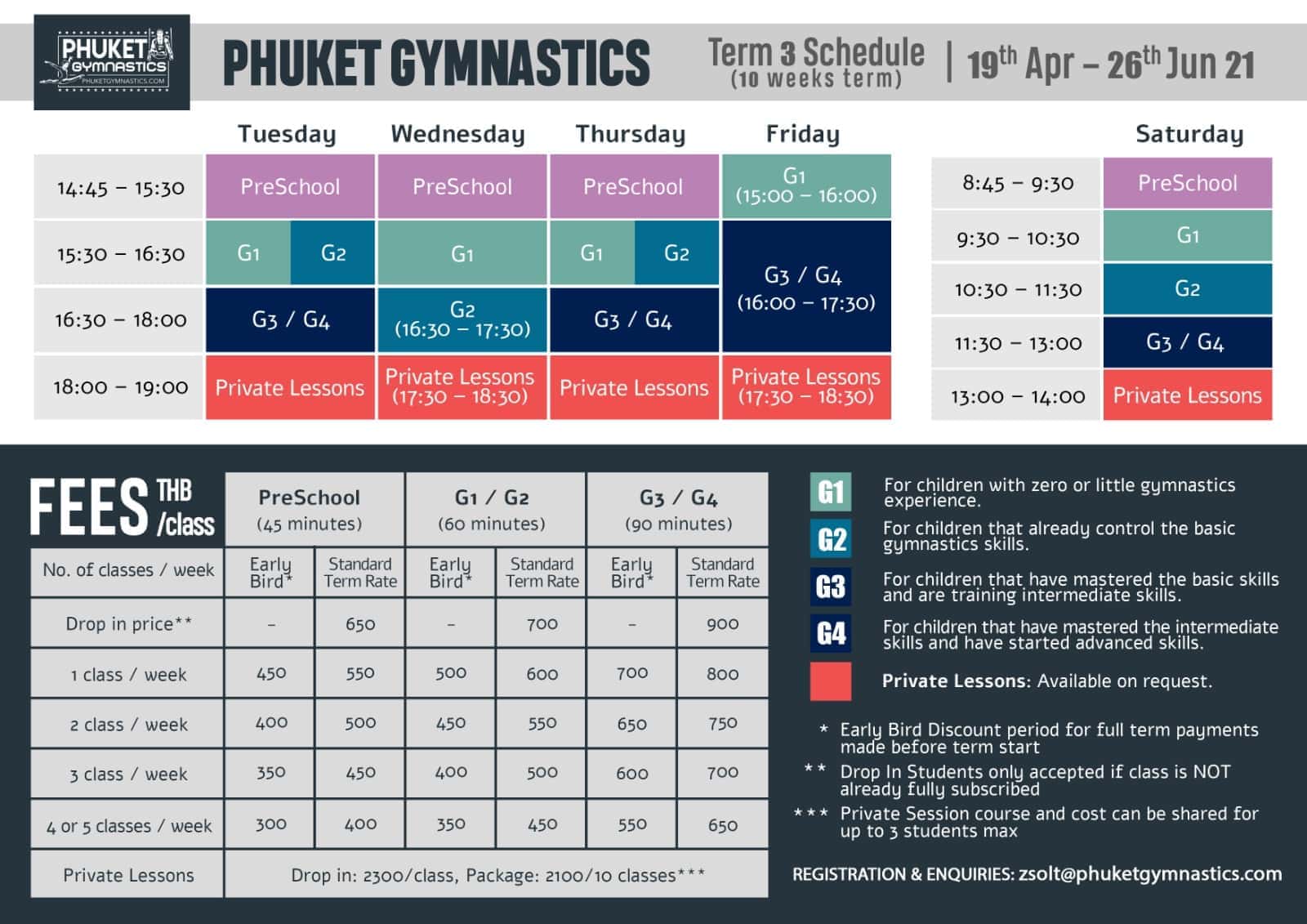 Aerial Arts
2,000Bt for 1 class/week
4,000Bt for 2 classes/week
6,000Bt for 3 classes/week
Flying Trapeze (1.5 hours)
2,800Bt for 1 class/week
5,600Bt for 2 classes/week
8,400Bt for 3 classes/week
Please email

[email protected]

for sign-ups and/or enquiries. For more information on British International School, Phuket please contact

[email protected]

.