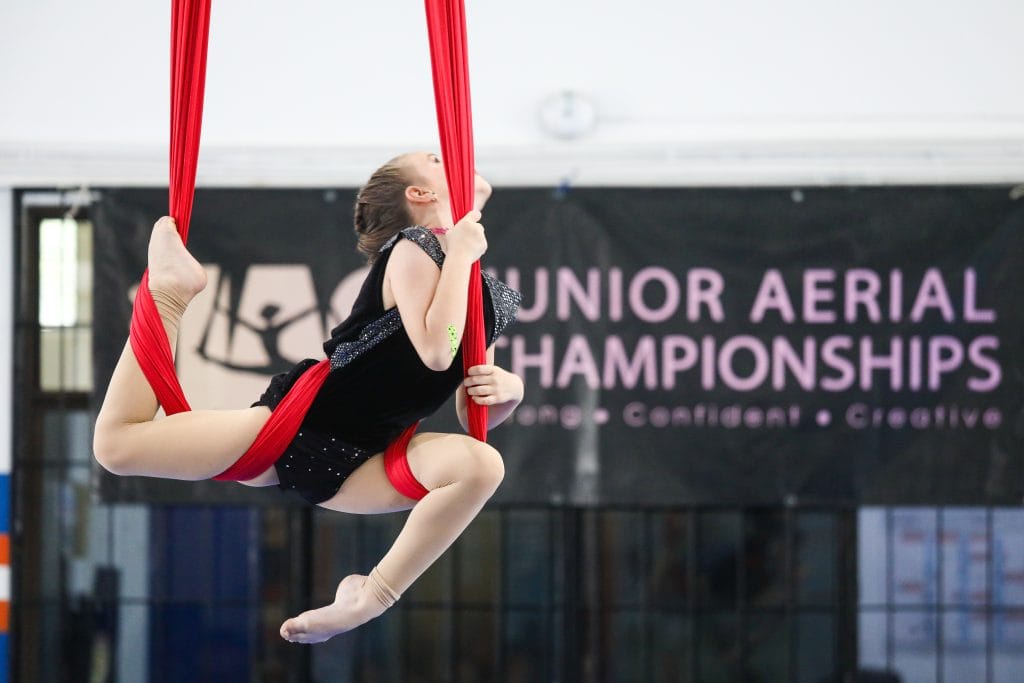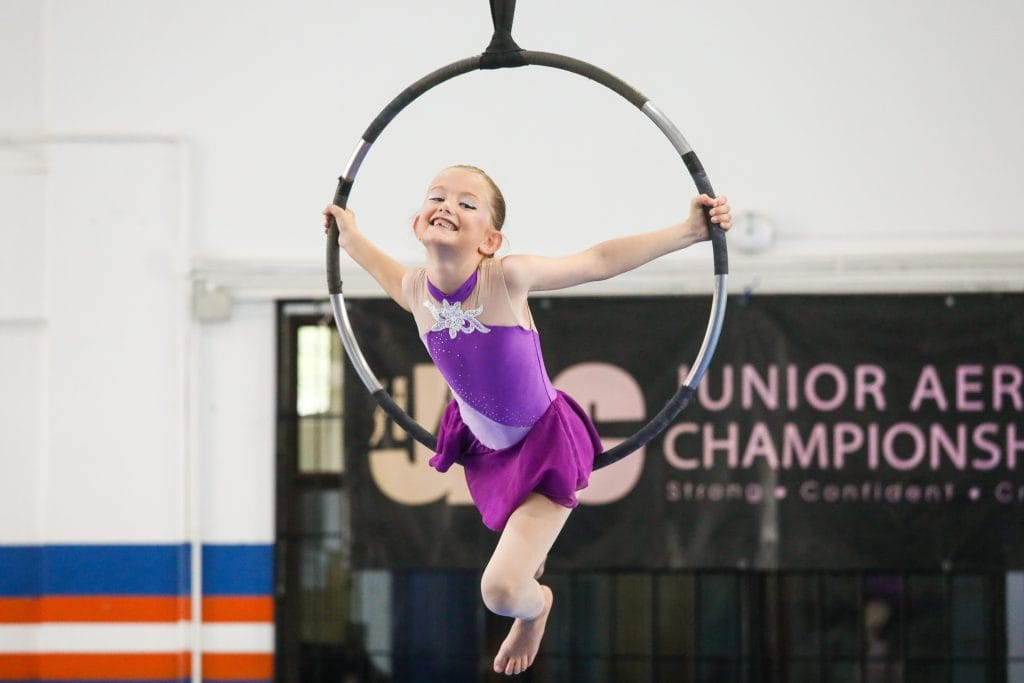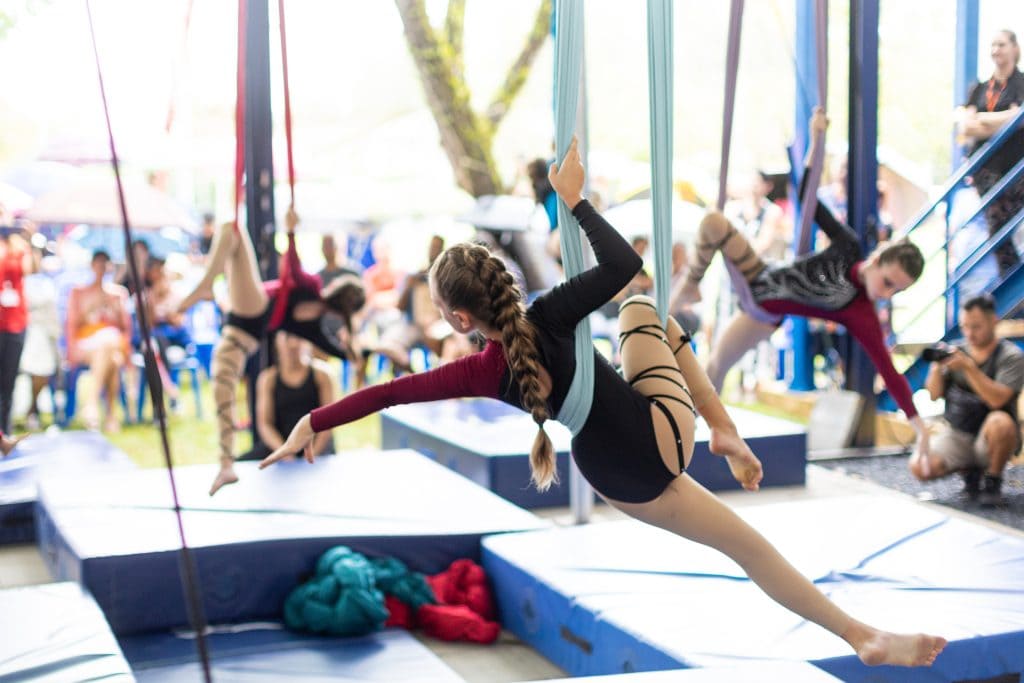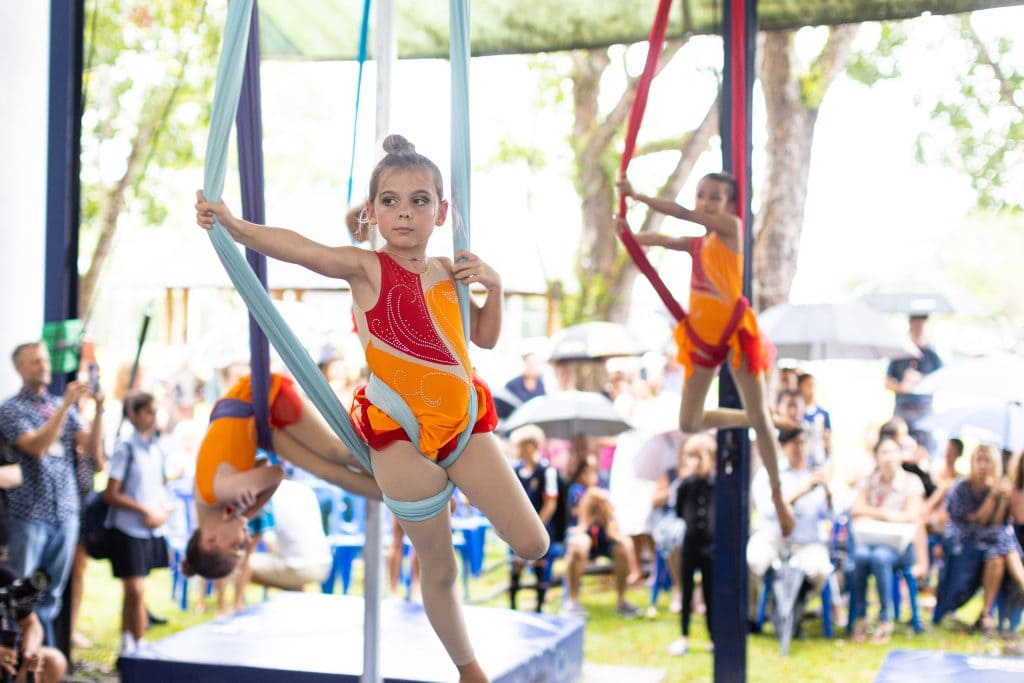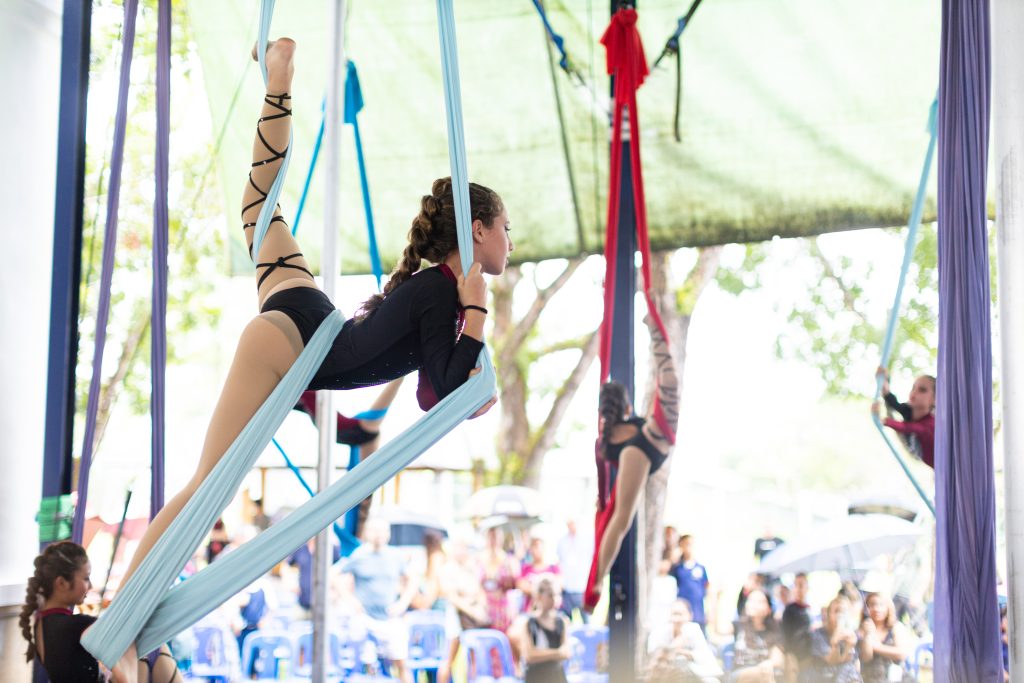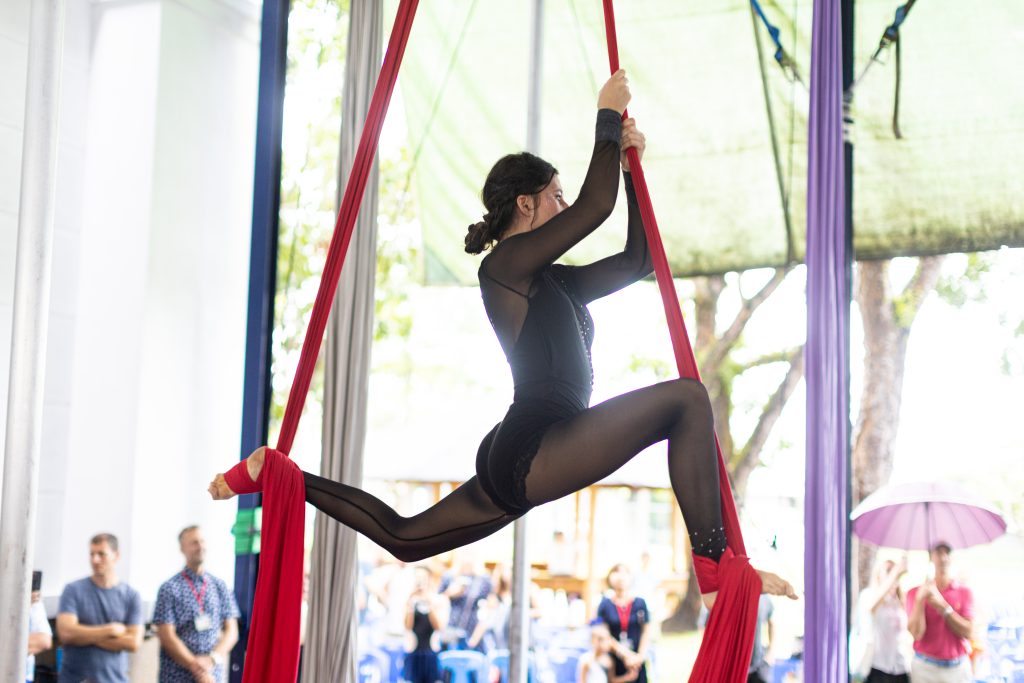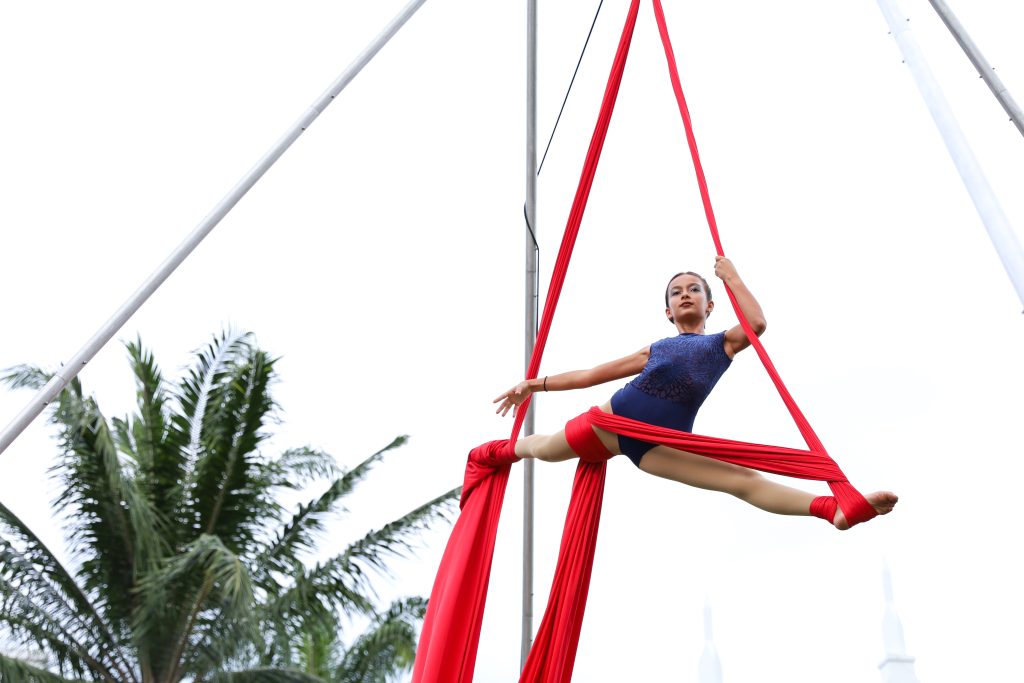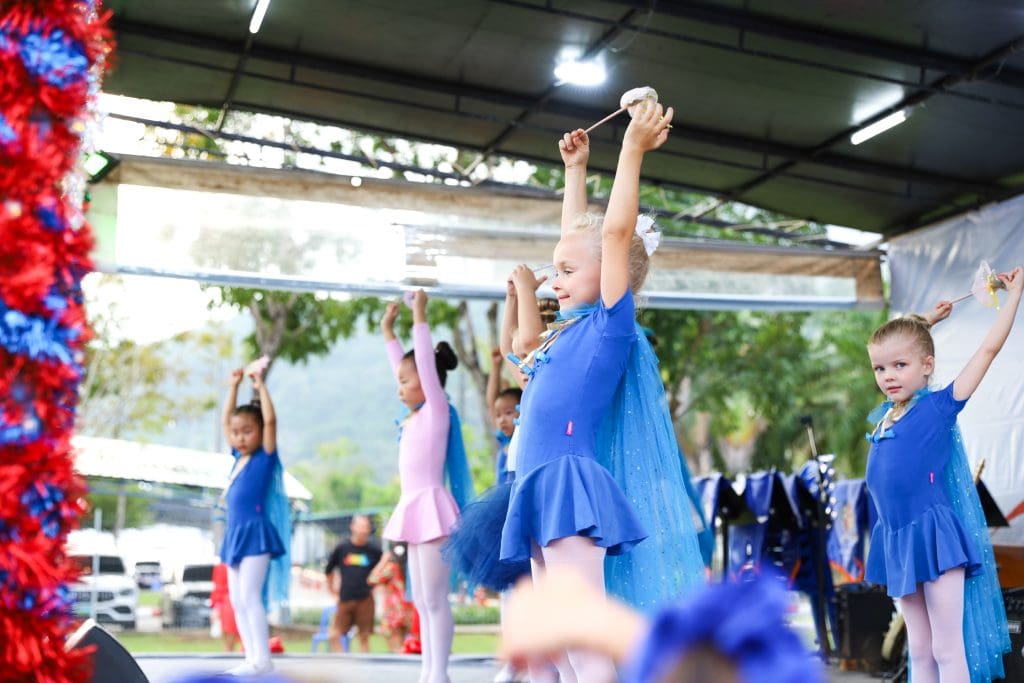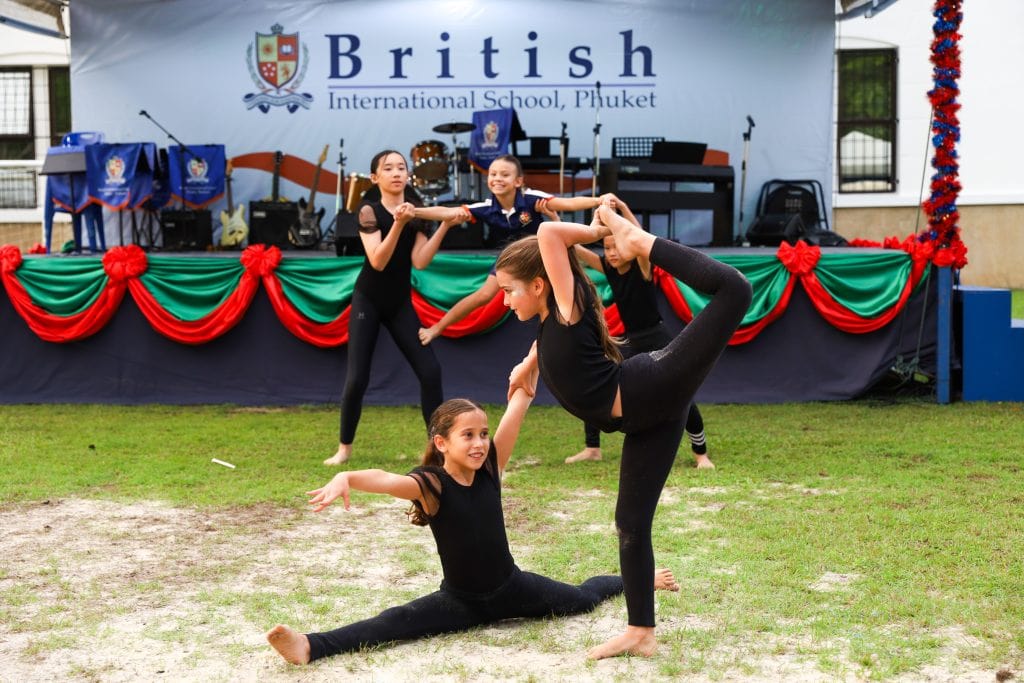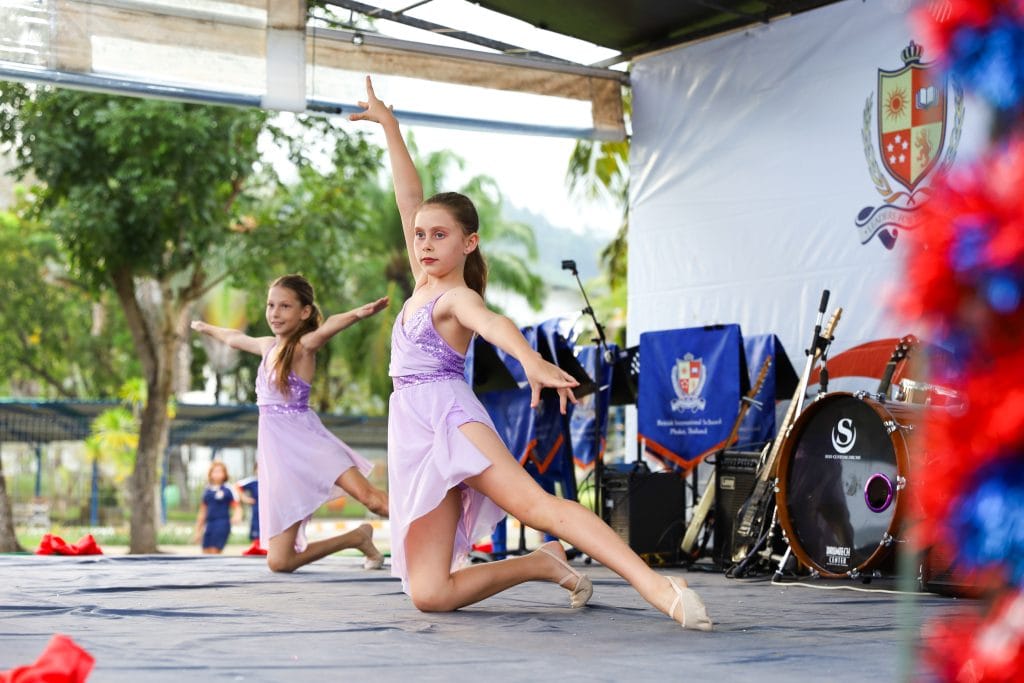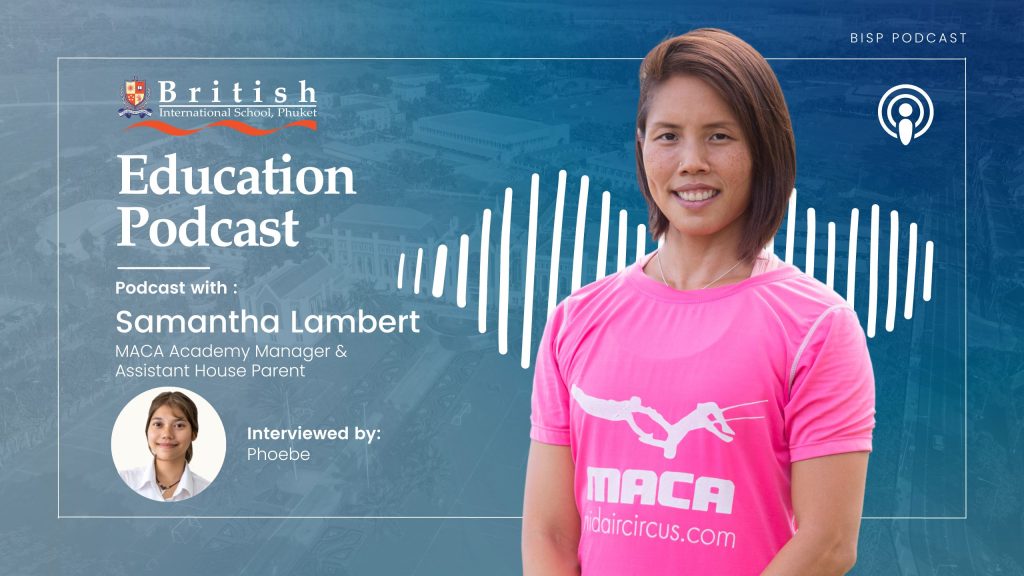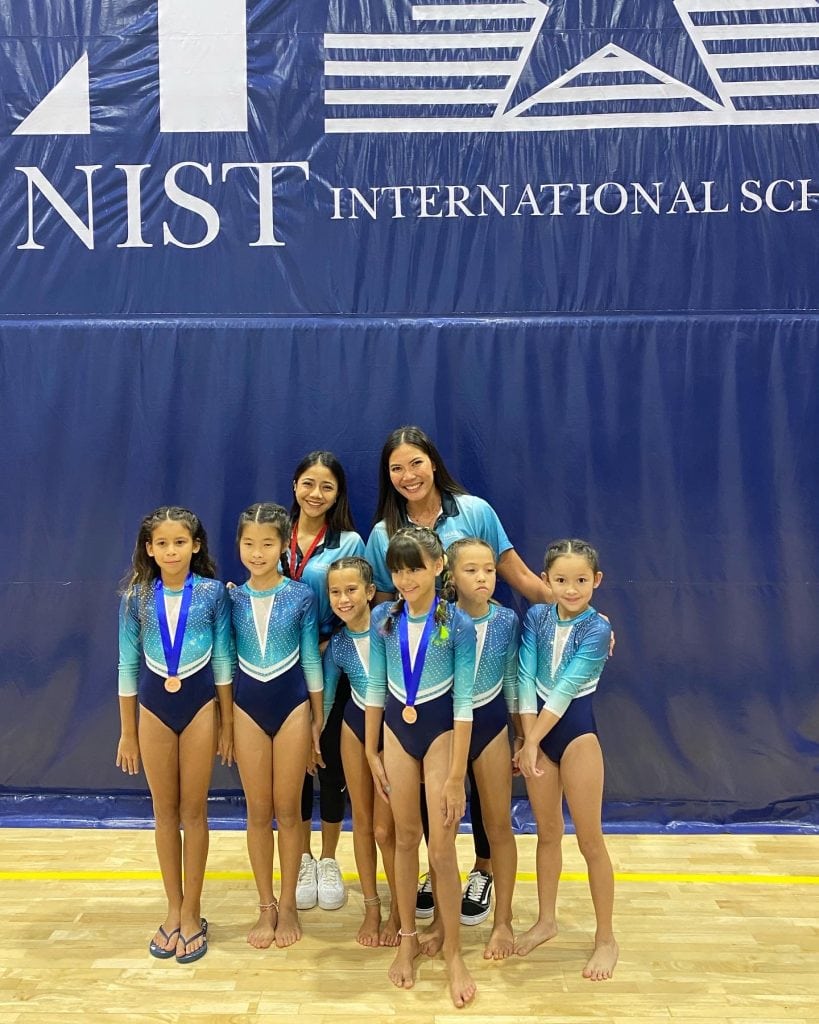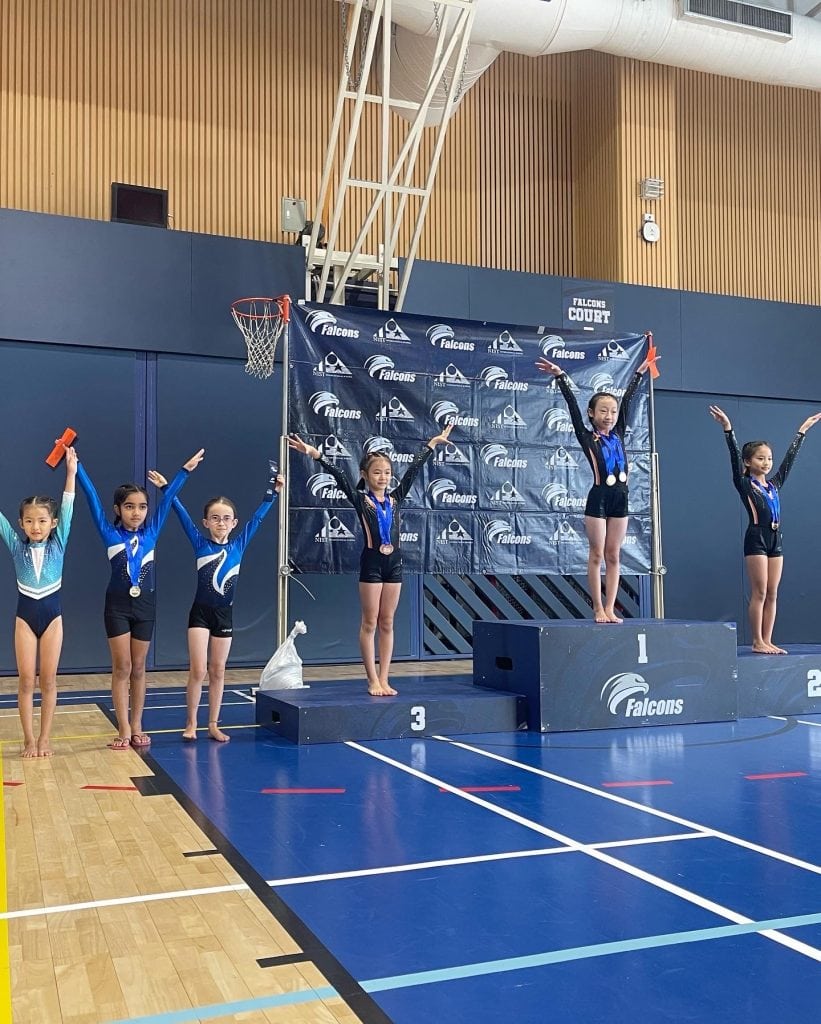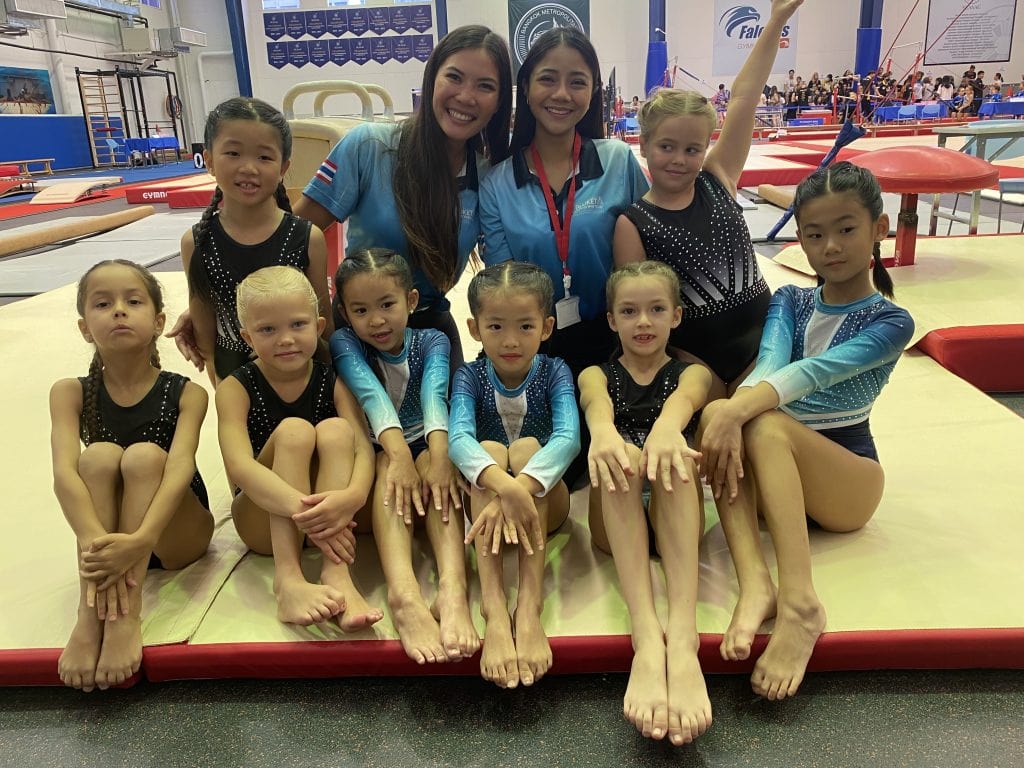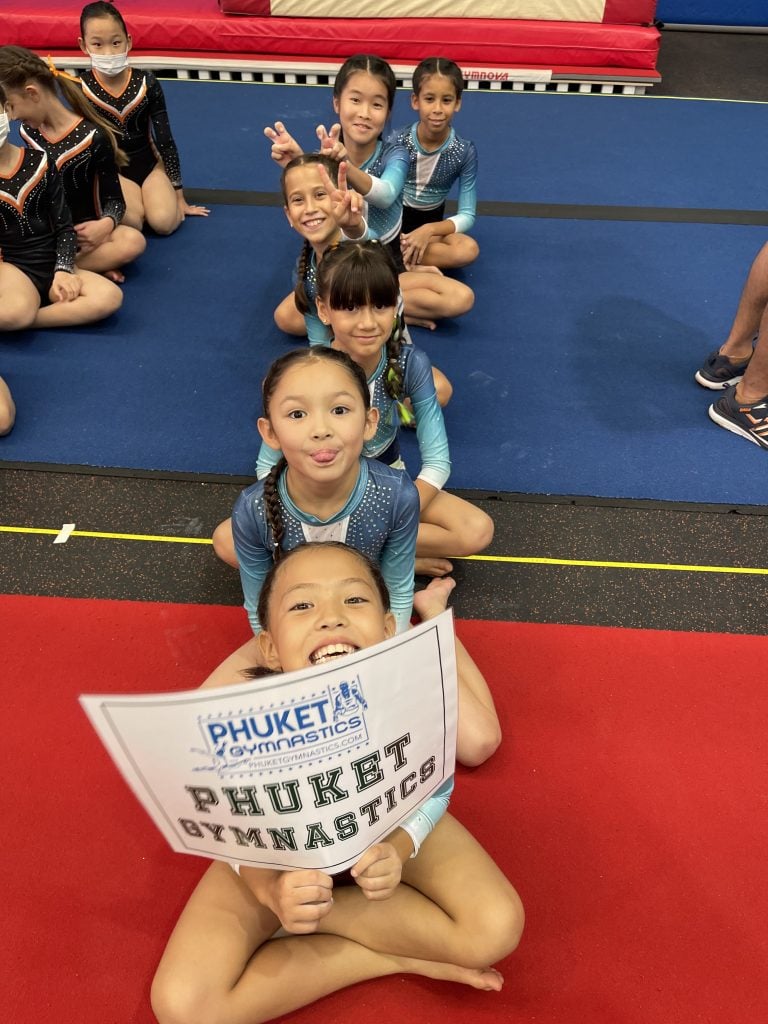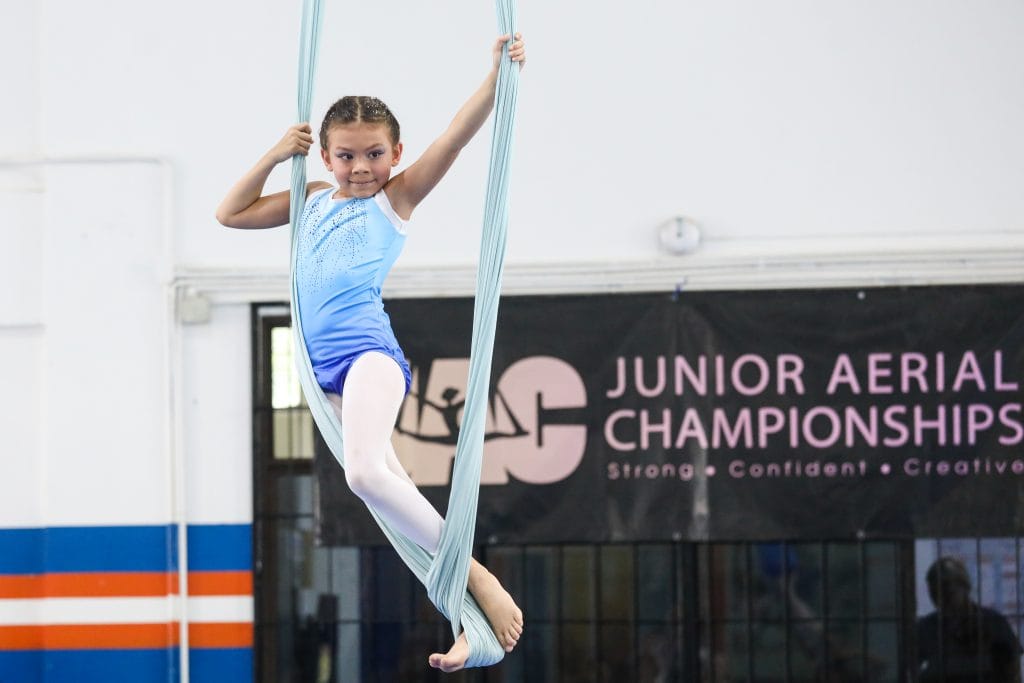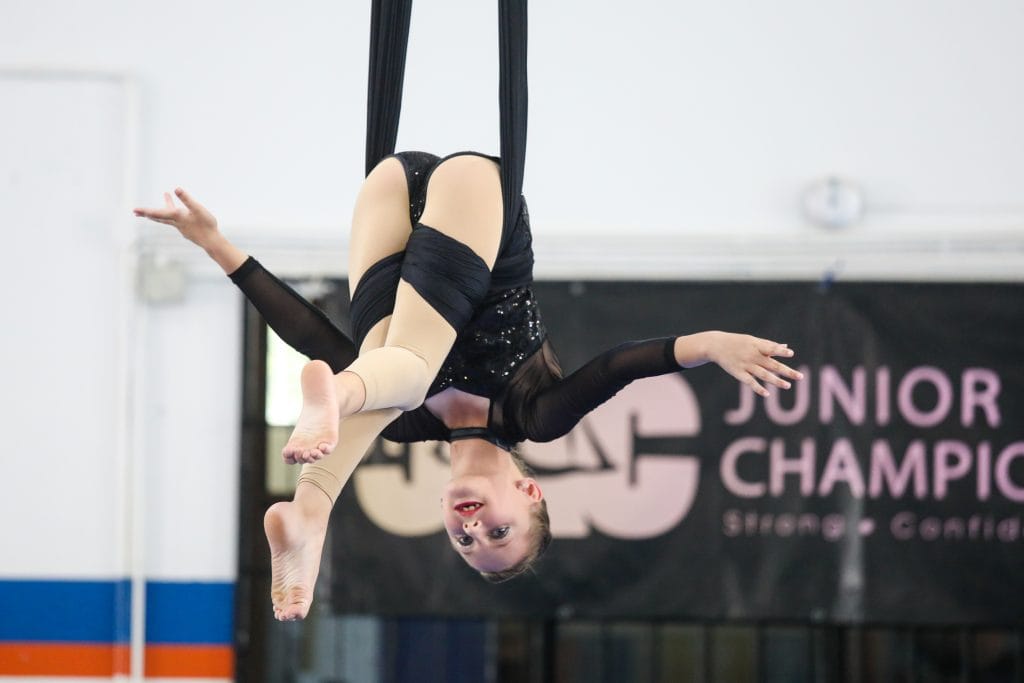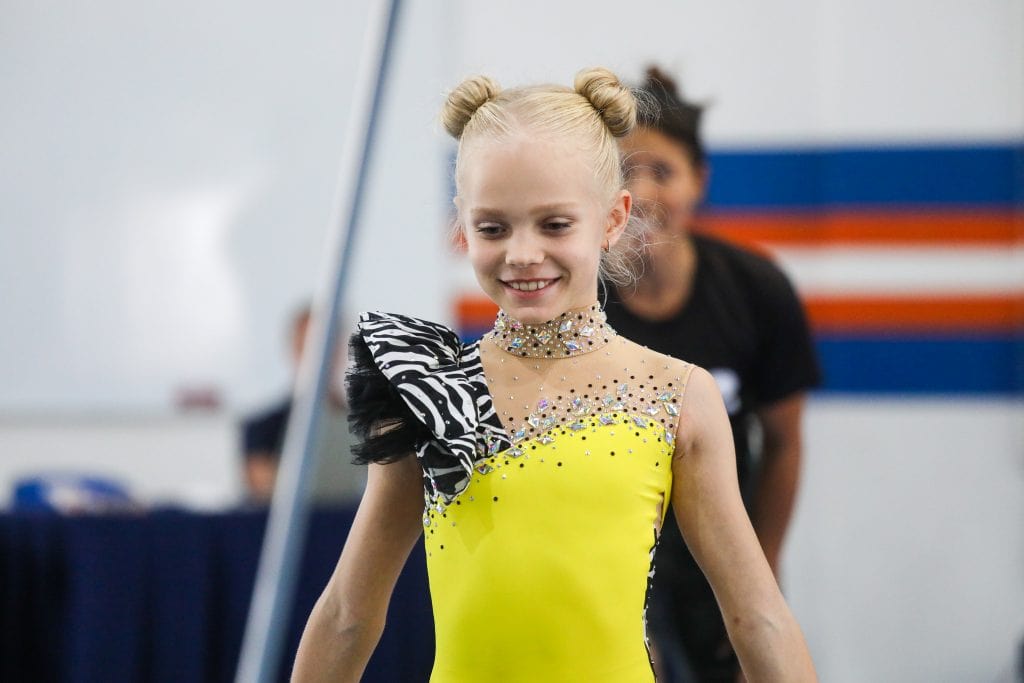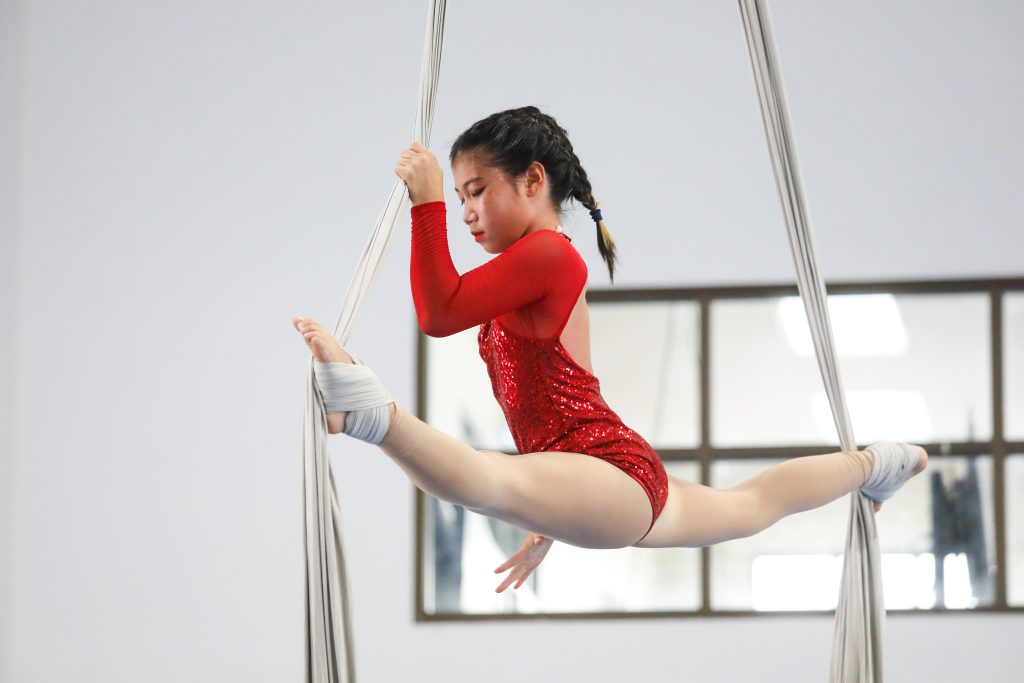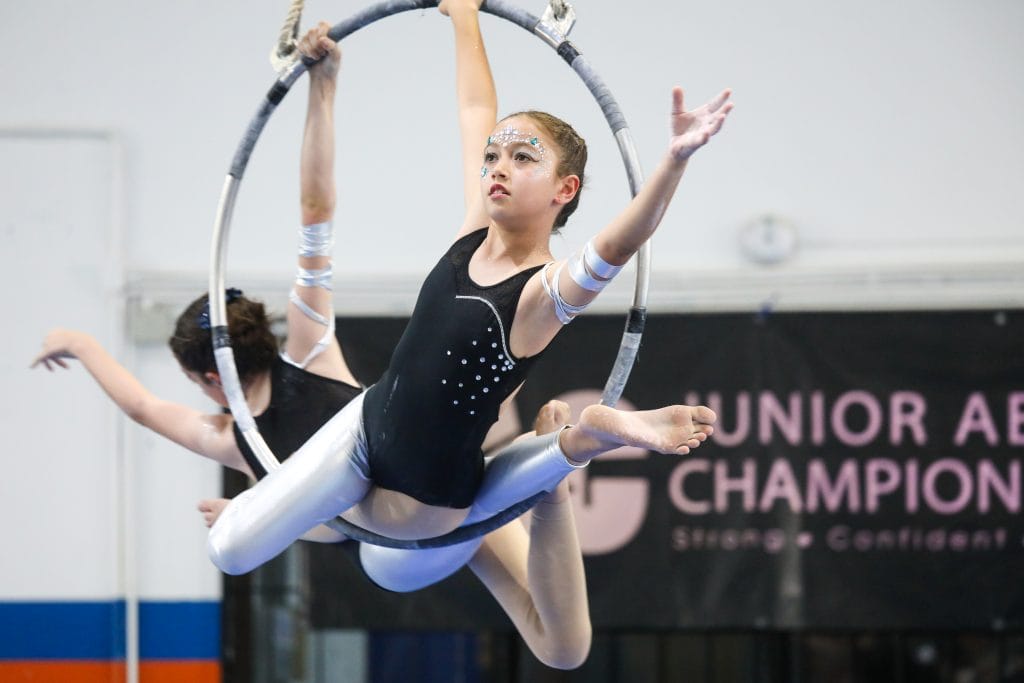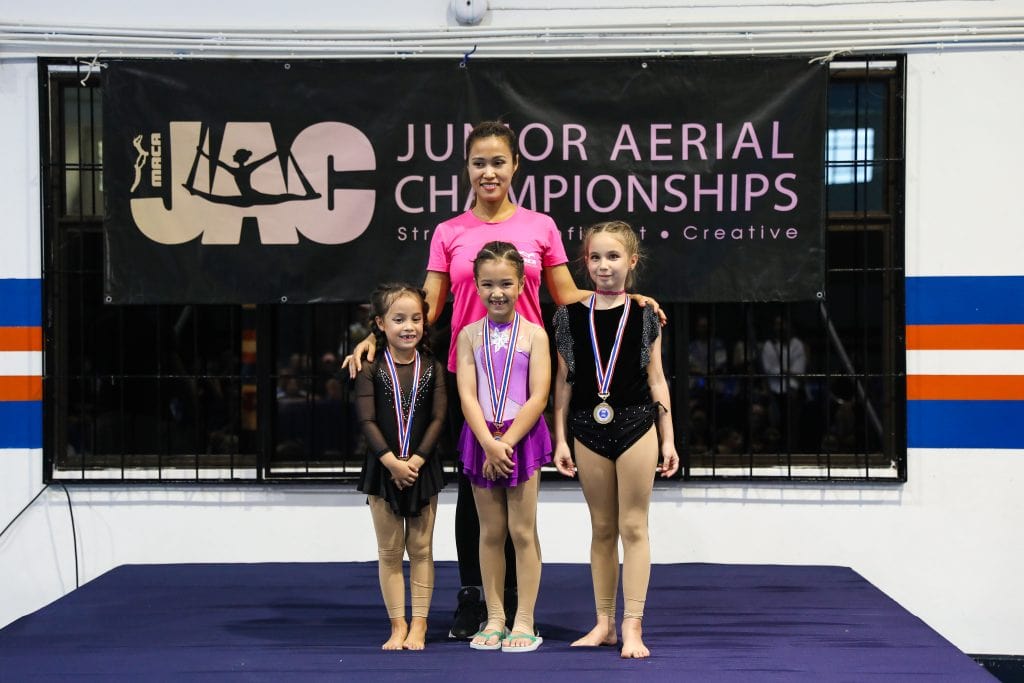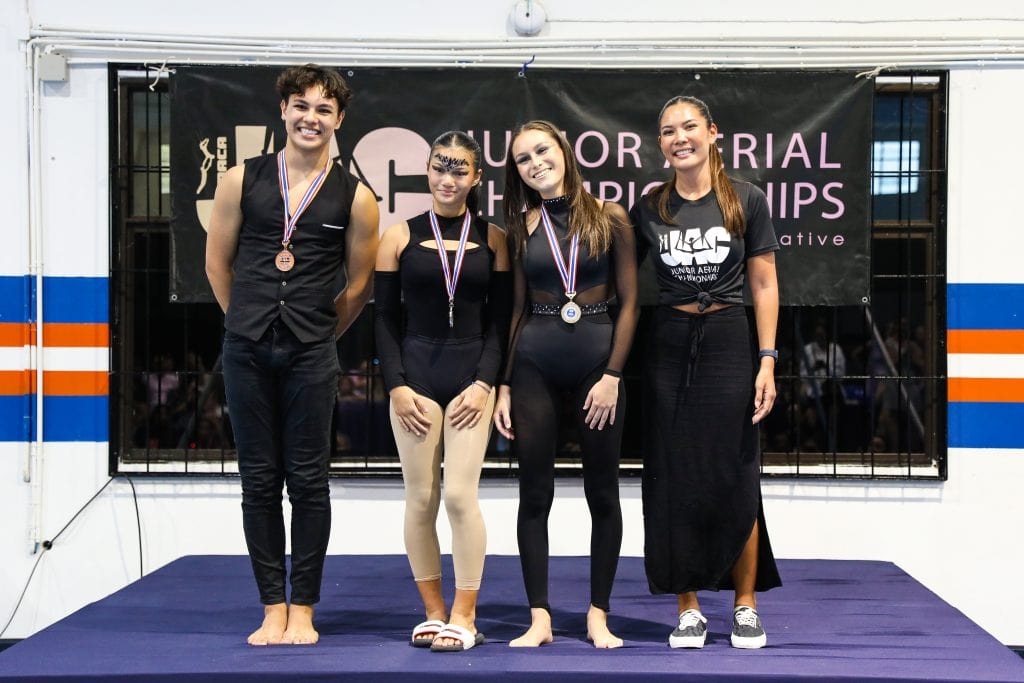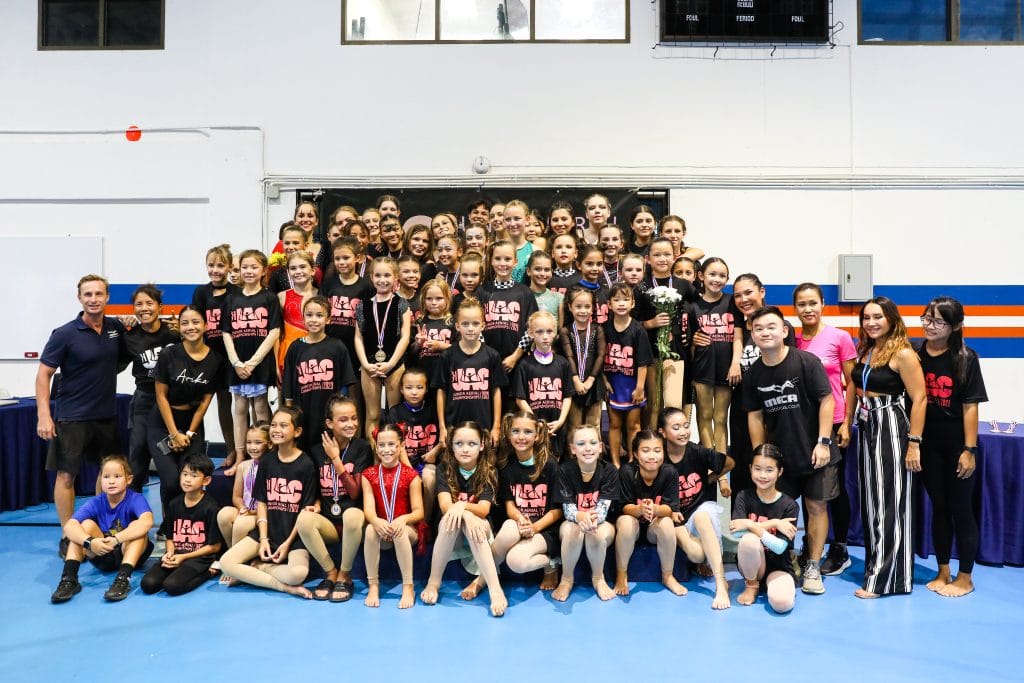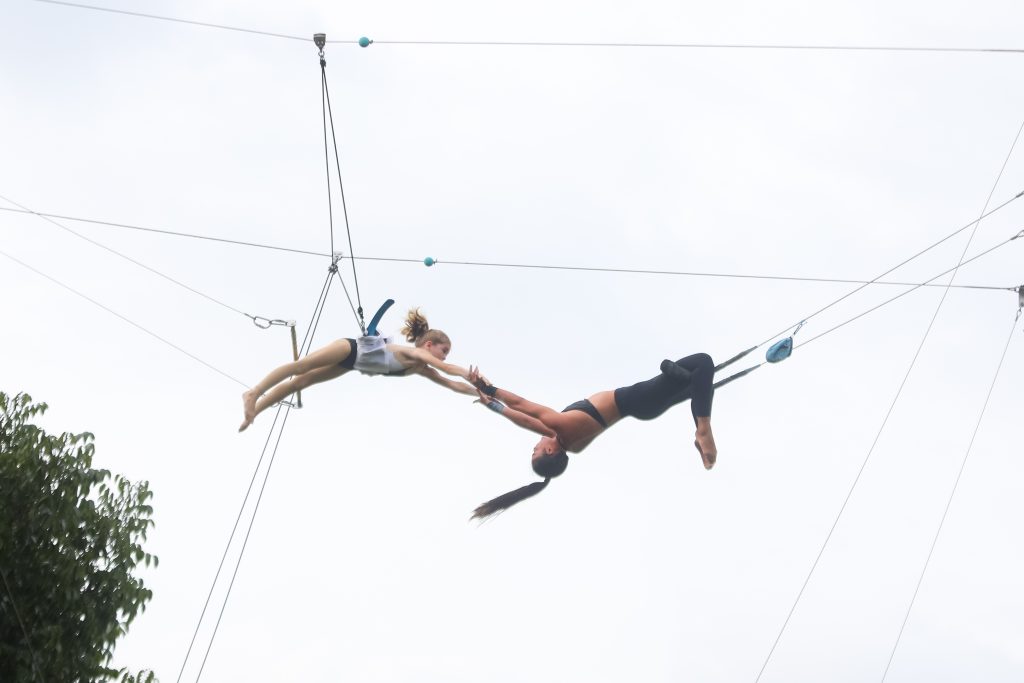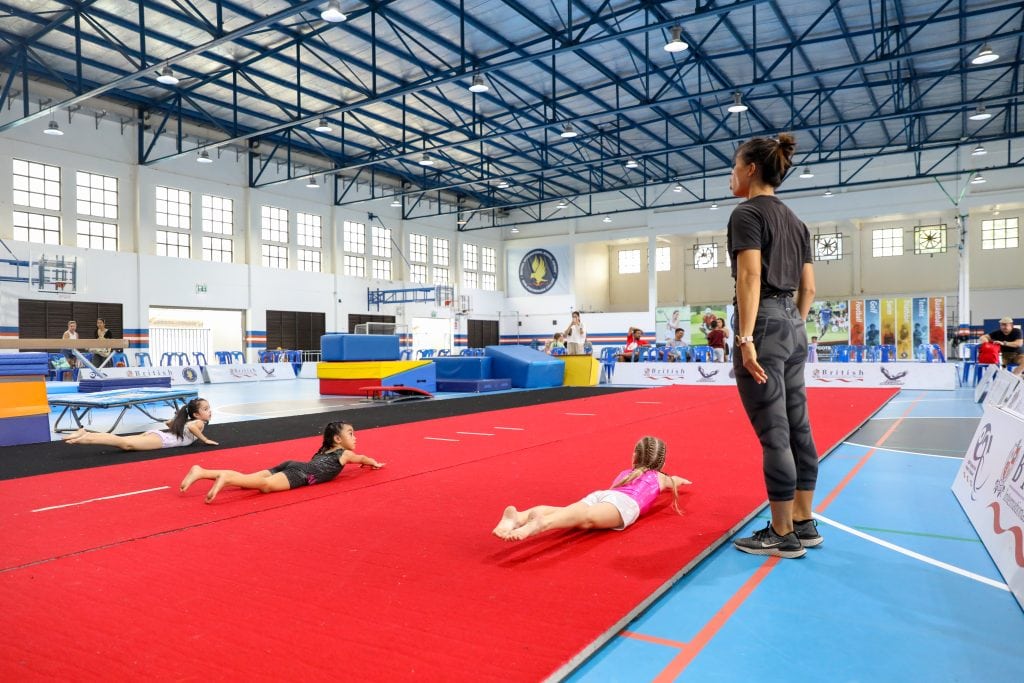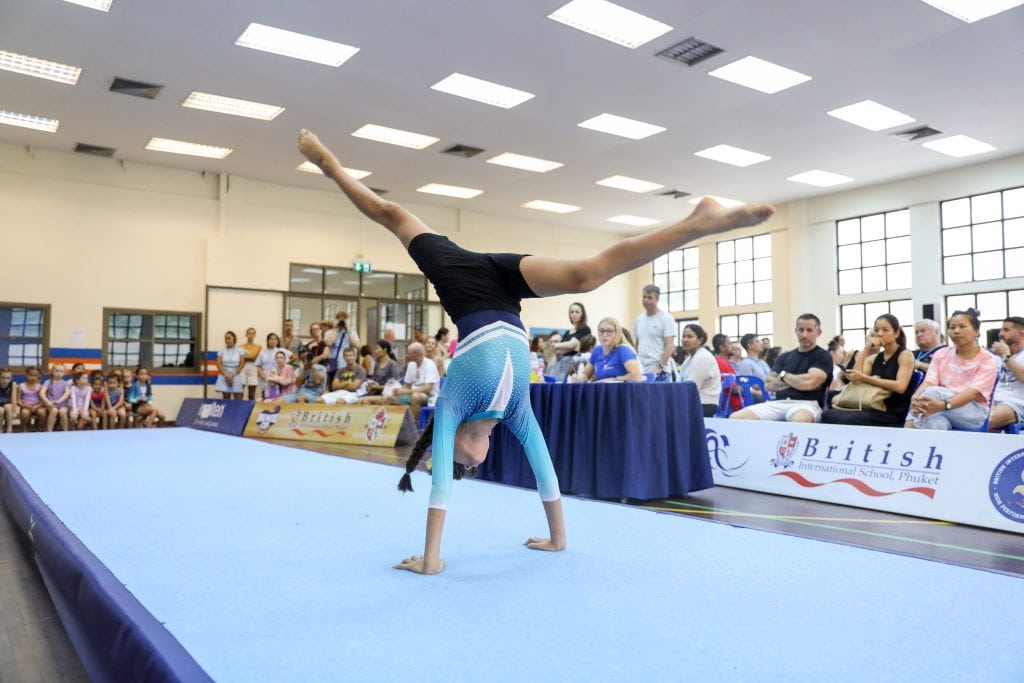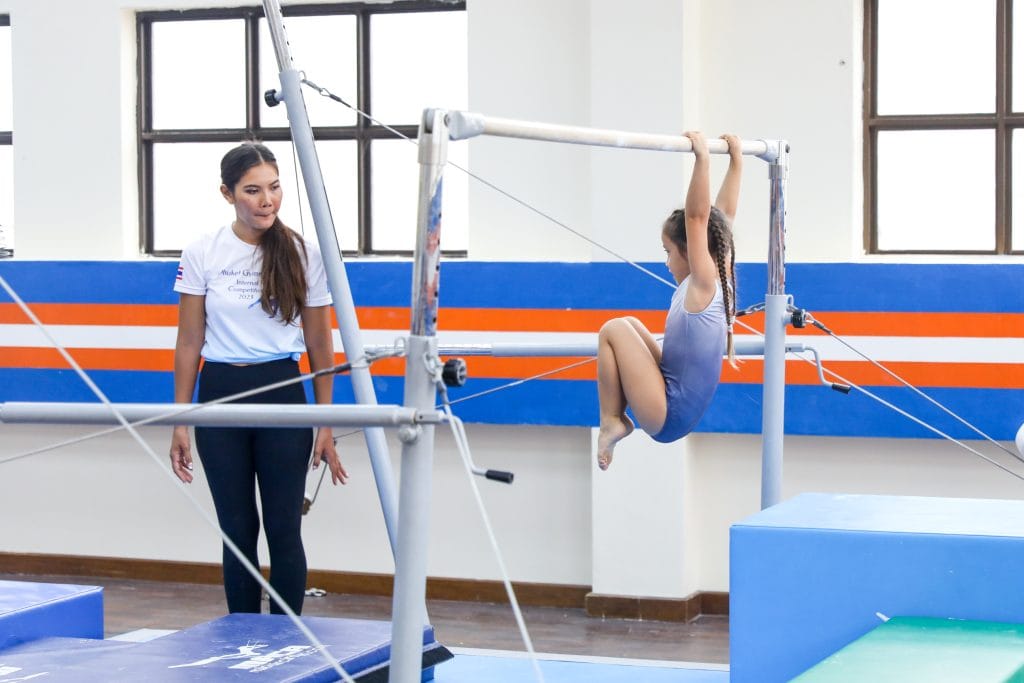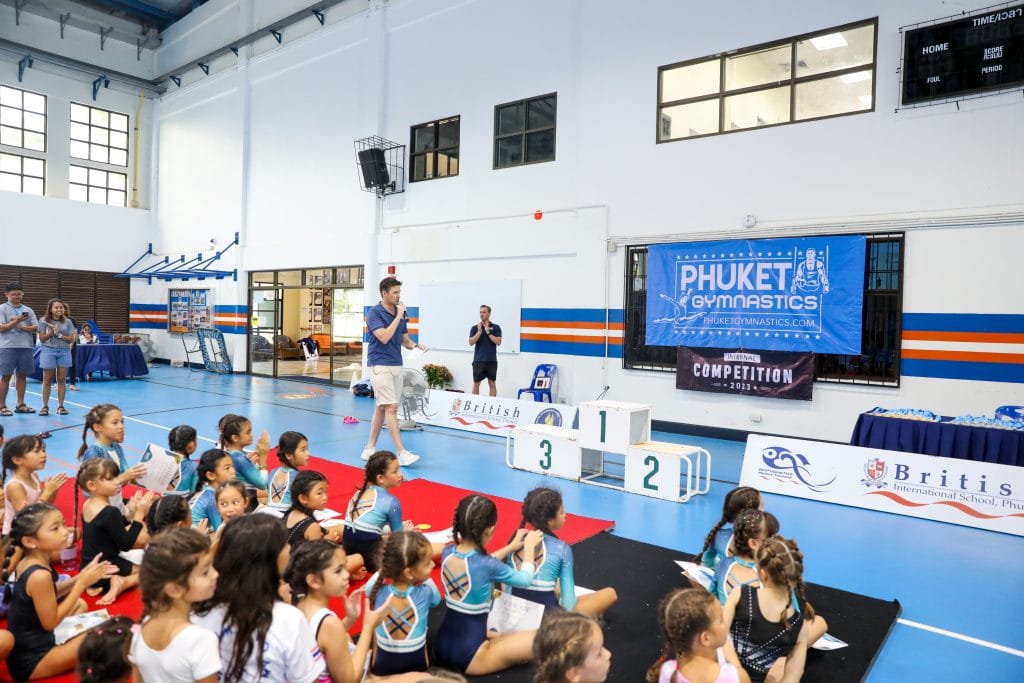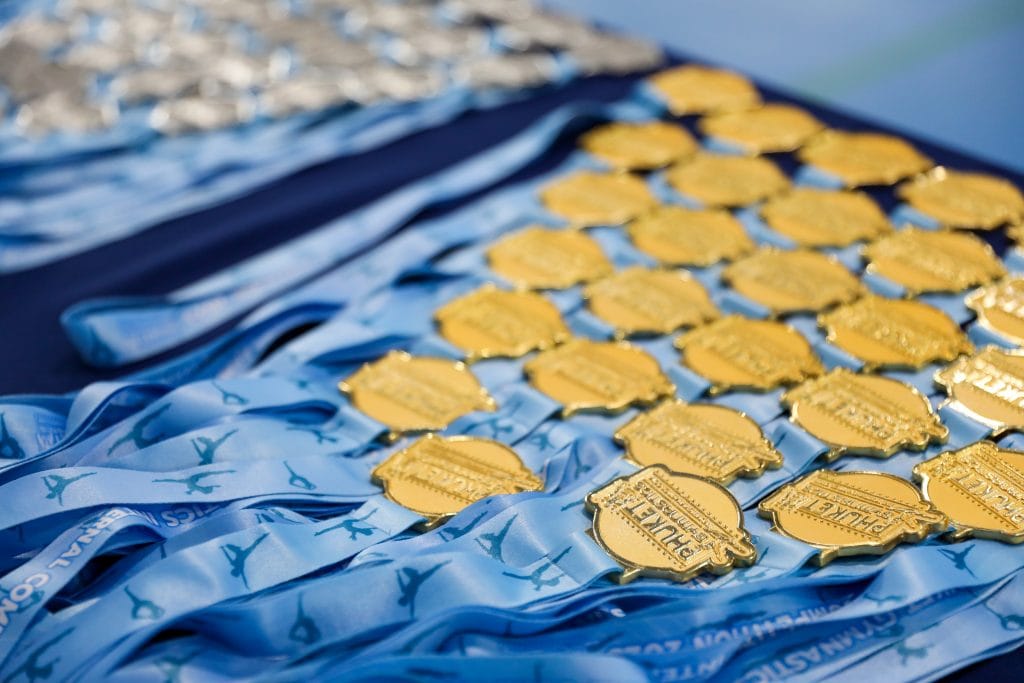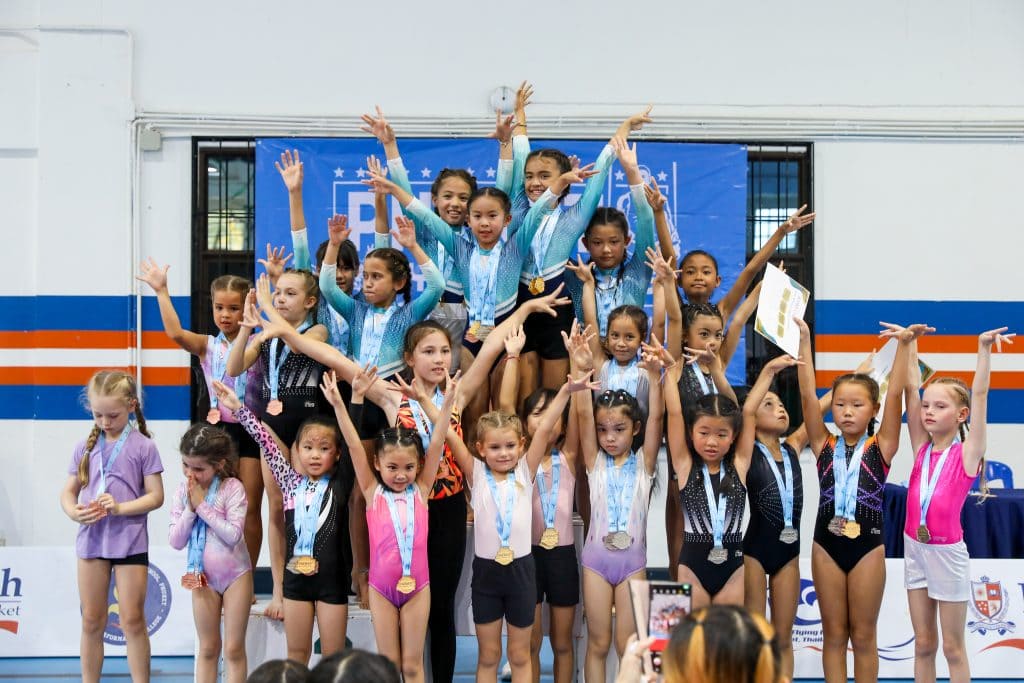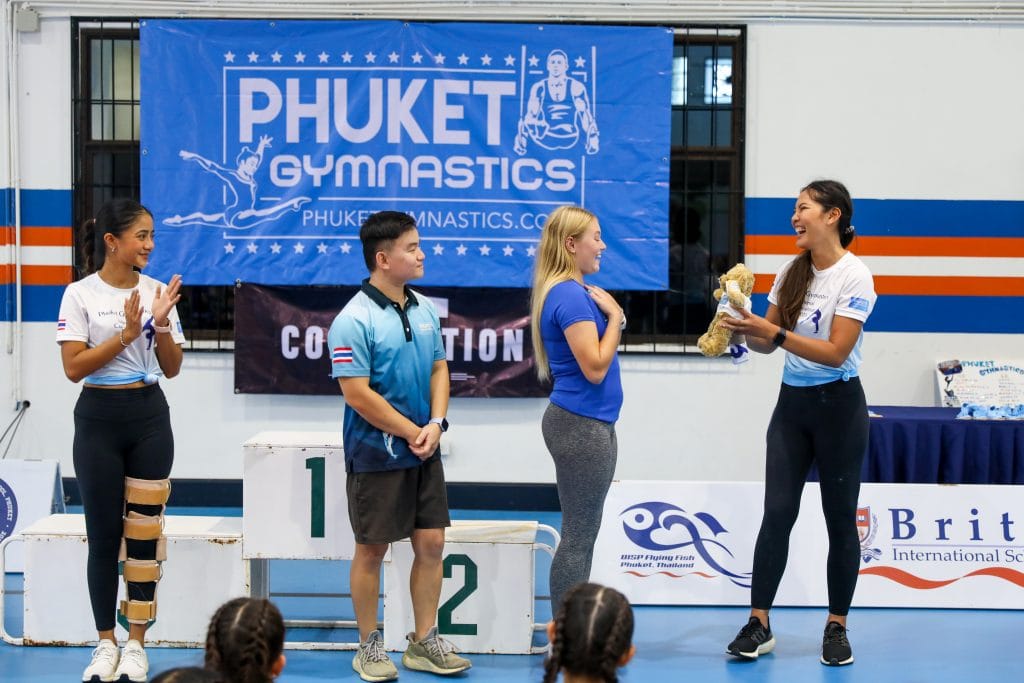 The 2022/23 academic year was a significant one for BISP's Aerial Arts, Flying Trapeze & Gymnastics Academy. The programmes have been thriving, with an influx of new students. Each week, we saw over 180 students joining our classes, eager to learn and grow in the fascinating world of aerial arts and flying trapeze. Our newly assembled gymnastics competition team truly made its mark. Kicking things off with a commendable performance at the Bambi games, a first-time experience for many, the team quickly found their footing and the spirit of competition.
Our gymnastics competitors further honed their skills at the NIST International School of Bangkok event. Amid fierce competition with seven international schools and over 60 gymnasts per level, the BISP team didn't just show up, they shone, bagging three bronze medals and earning a spot on a competition podium for the very first time in our young school's history!
Looking back, our Aerial Arts academy students, with their growing skills in aerial arts, were a highlight at various school events like Soccer 7s and the Christmas Fair. Their performances were well-received, adding a unique touch to these occasions. 
The return of our much anticipated annual Christmas show faced an unexpected challenge with a sudden downpour. Despite this, our aerial arts students put on a commendable performance, earning applause from a supportive audience. The flying trapeze showcase had to be rescheduled, but our students were back the following week, demonstrating their impressive skills. 
One of the highlights of the year was our 4th annual Mid-Air Circus Arts Junior Aerial Championships (MACAJAC). This event showcased the dedication and creativity of young aerialists from BISP. We saw 63 talented aerialists, aged 6 to 19, perform gravity-defying drops, swift spins and intricate aerial choreography. 
"Interest in our gymnastics programme skyrocketed over the course of the year, with an all-time record level of participation of over 150 weekly sign-ups. Our BISP gymnastics community is stronger and more vibrant than it has ever been!"
– BISP Aerial Arts, Flying Trapeze & Gymnastics Academy Manager Samantha Lambert
One notable highlight was the Harrow Invitational Competition, where our team truly distinguished themselves. Out of 57 competing girls from various schools in Thailand and Hong Kong, BISP stood tall with excellent results from the small team, including earning the VERY FIRST gold medal in Vault Level 3 – an incredible achievement! A special thanks to all of our students, and hard-working parents for their incredible support of the programme and especially the extra efforts and costs for those participating in the Bangkok Competitions.
As we look back on this successful 2022/2023 academic year, we're gearing up for our first major internal Phuket Gymnastics Competition. With 54 students already registered, we're excited to see them showcase the skills and talents they've cultivated over the year. We are also preparing for our 5th MACAJAC and are ready to welcome participants from around the world. 
Looking ahead, we are excited for the next school year. We are eager to see another year of impressive performances from our students and continue to foster a love for aerial arts, flying trapeze and gymnastics.  Here's to celebrating even more achievements and personal development from our talented students in the 2023/24 academic year!