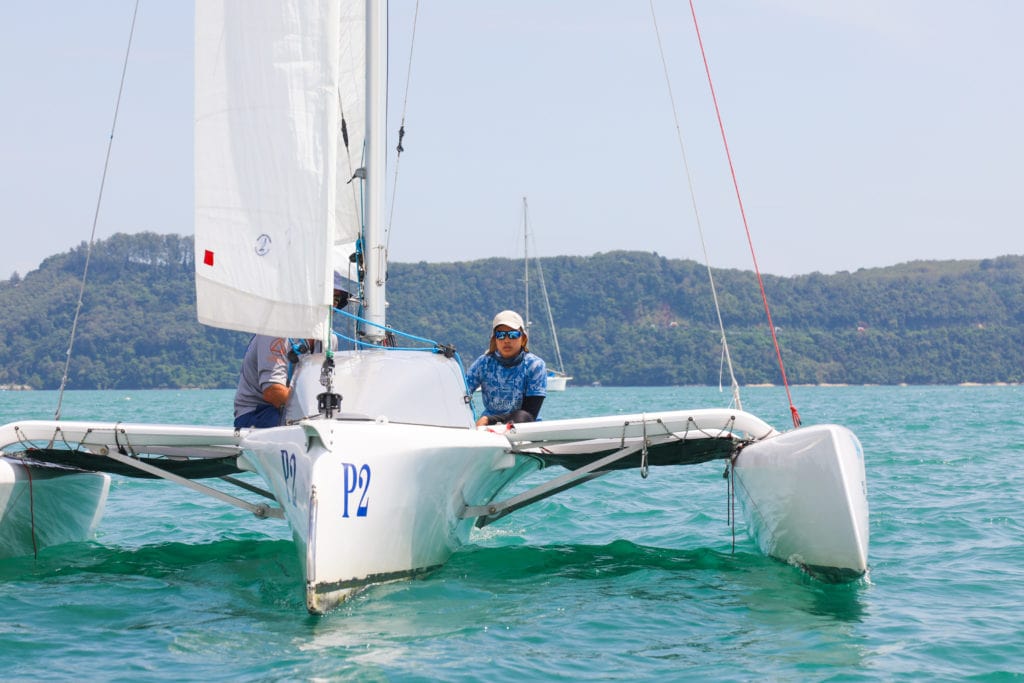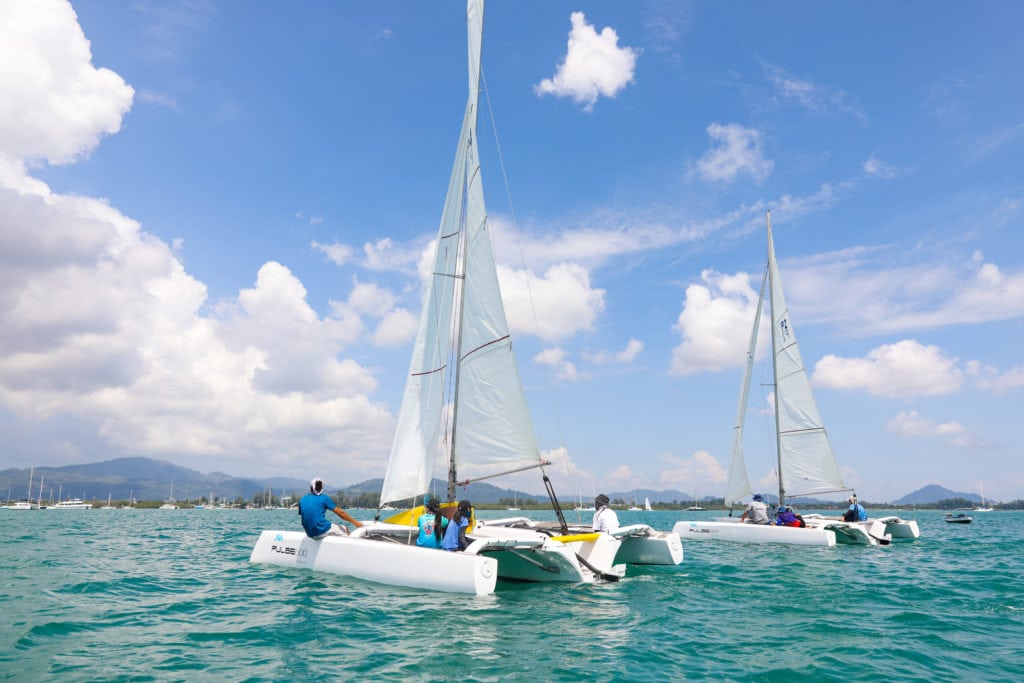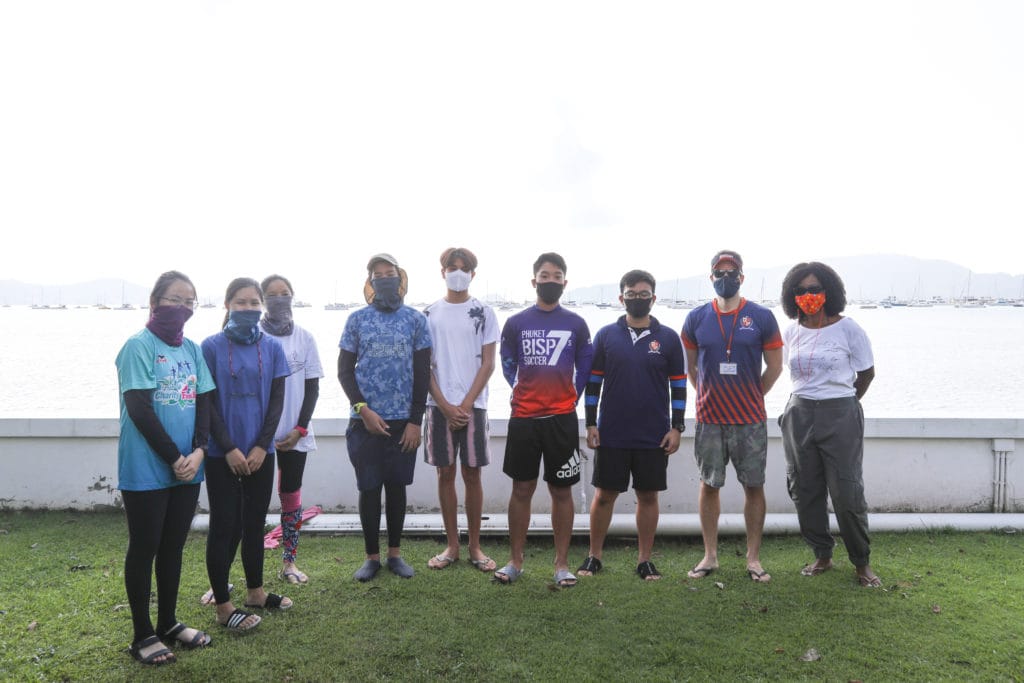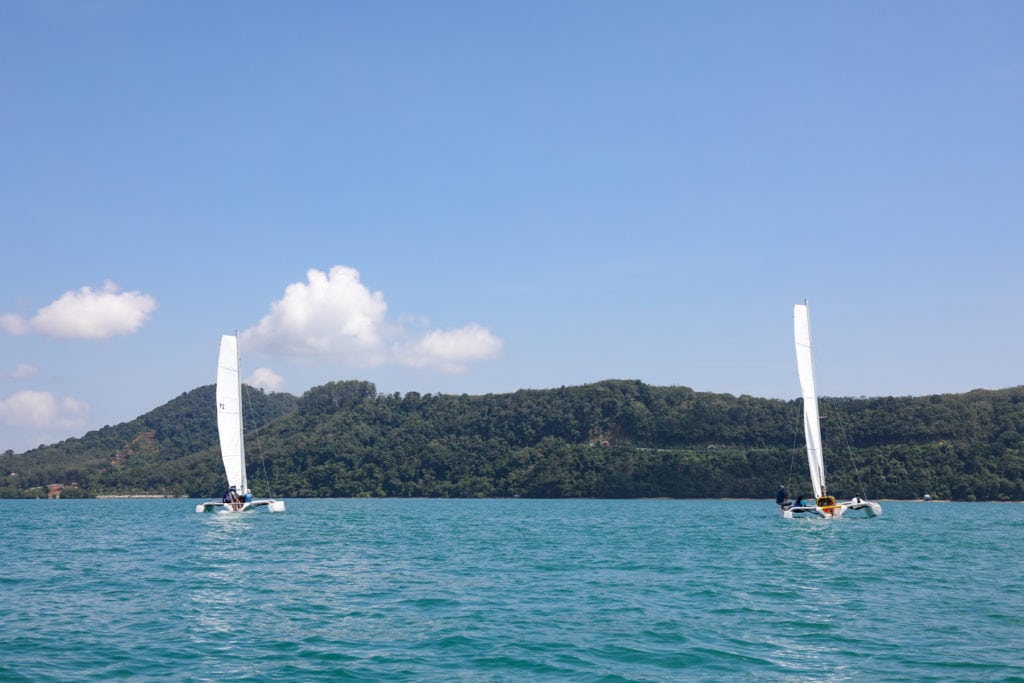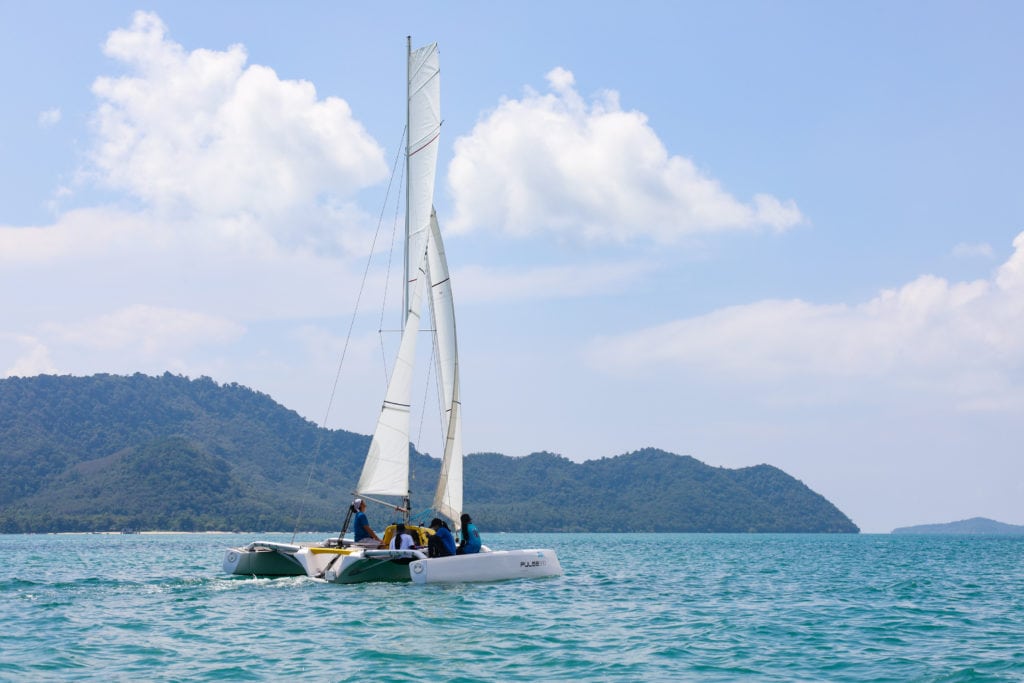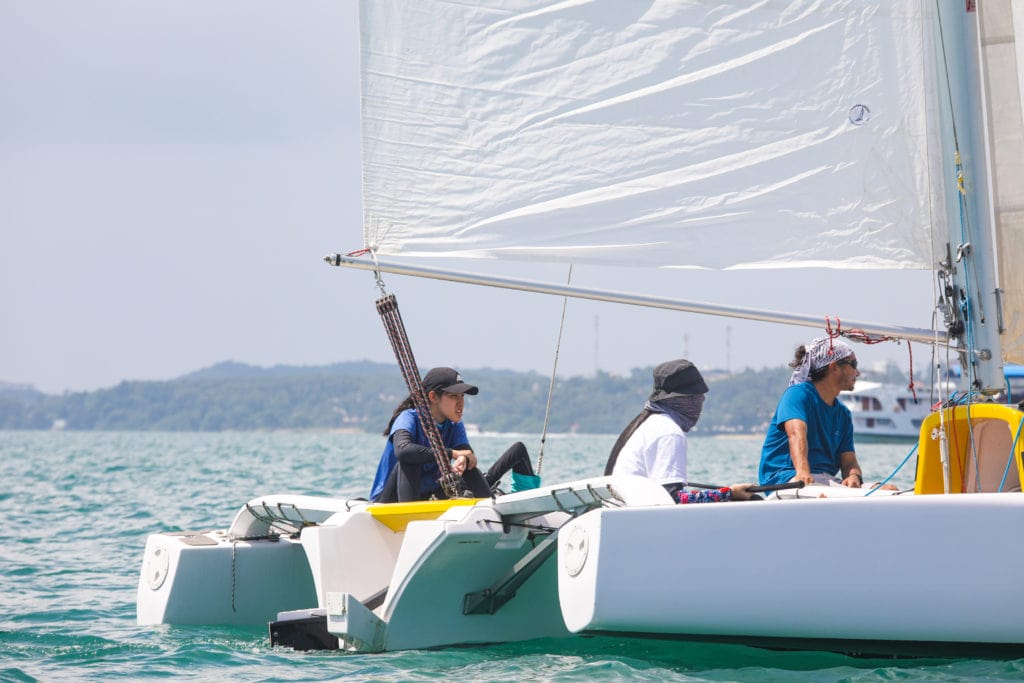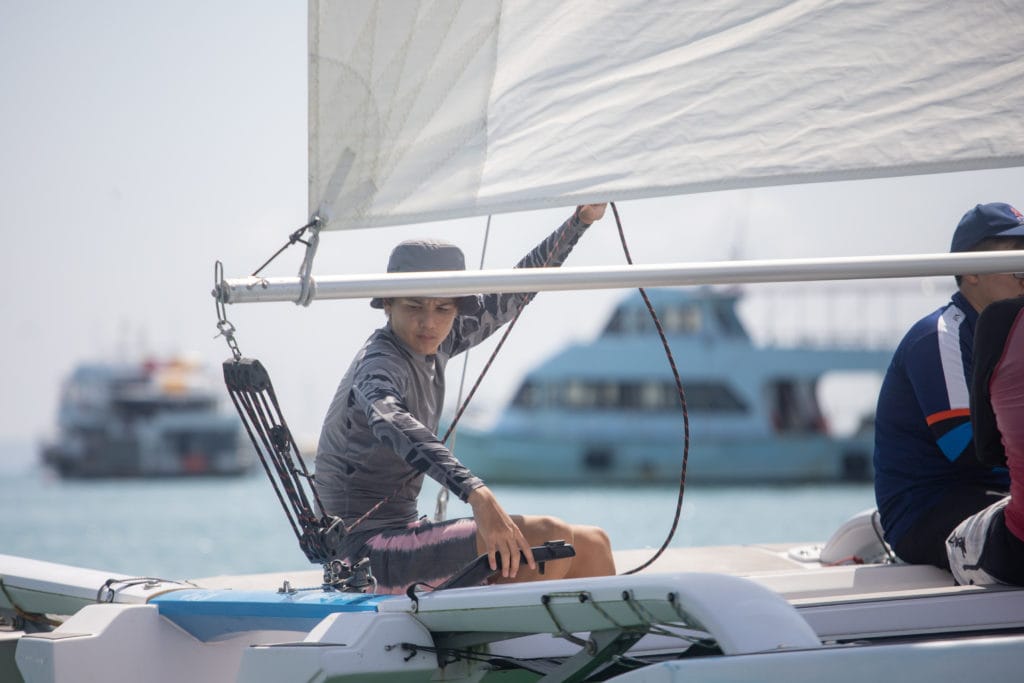 By Chloe, Year 11: In late October a group of Year 11 students set sail from Phuket Yacht Club to embark on their Duke of Edinburgh's International Award Silver training course. The students had two days to grasp the basic skills of sailing and navigation. Amelia from 11C, shares her experiences of the trip. "It was challenging. I was learning lots of new skills," she said.
The first expedition from 6-8 November was not just one of physical exertion but one focused on problem-solving and teamwork. Students had time to further develop their navigation skills and nautical intuition and spend time outdoors, breaking out of the routine of desks and textbooks.
The students' final expedition from 14-16 November saw them hoisting the sails of a vast catamaran, a step up from the smaller trimaran on which they had previously embarked. On the first morning of a three-day journey, the students began sailing the catamaran in Chalong Bay, taking the time to learn the ropes and adjust to a larger boat. With professional instructors, the students were already coasting the waters of Phuket, spotting dolphins and cruising at a speed of 17 knots! The adventurers anchored in Naiharn Bay and bunked down on the catamaran for Day 2 of their maritime adventure.  
Their final day at sea brought with it gentle winds and beaming sunshine, perfect conditions for sailing back on the trimarans.

The IA is a programme offered at BISP which helps young people acquire new competencies and give back to the community. For the Silver IA, participants learn how to dinghy sail as well as navigate a nautical journey. Students must log their adventurous journey, record their recreational experience and skills acquired and comment on their contribution to the community.
IA is open to each and every student at BISP from Year 10 and above. It provides new experiences, a chance to gain confidence on the water and bond with peers. Amelia told us she was nervous before the trip, as she had little experience of sailing. "The supervisors were very helpful, they explained everything so we could understand." 
So, are you considering signing up for IA? Amelia's advice to interested students is, "Overall the IA has helped improve my sailing skills and how to prioritise my time when (balancing) weekend journeys with school work."
For more information on the Duke of Edinburgh's International Award at BISP, please contact
[email protected]
.