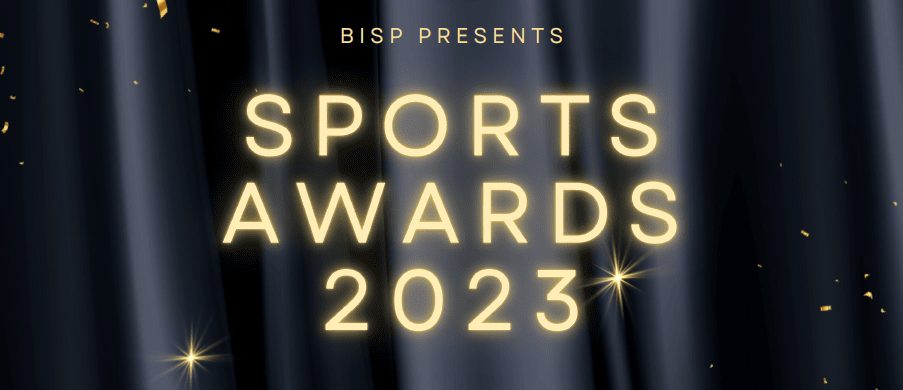 The BISP Sports Awards celebrate the amazing student-athletes we have here at BISP. This academic year we returned to the busy competition schedule that BISP is known for.  From our first event on campus, the PISAC Cross Country, to the return of Soccer 7s, the BISP Beach Games, UTR Tennis Tournaments and then culminating the year with the recent Sea Eagles Invitational Swim Meet, to say we have had a busy year would be an understatement.  
Our student-athletes have competed around the world from Bangkok to Brazil, France to Australia representing BISP at the highest level. We cannot measure the individual sacrifices that our student-athletes make every day in pursuit of their passions, nor the extra hours of studying outside of training and games to ensure they are on top of their academics. Therefore, the 2023 Sports Awards are an opportunity to reflect on the year and highlight just a small portion of the incredible accomplishments of our students.  
Since the launch of our sports academies, the BISP Sports Awards have been presented each year to honour the outstanding sporting accomplishments of our students. We would therefore like to congratulate and celebrate all the student-athletes at BISP for their successes and I wish them all the best of luck on their own personal journeys.  
In the upcoming week, we will proudly to present the BISP Sports Award recipients for the  2022/23 academic year, stay tuned.