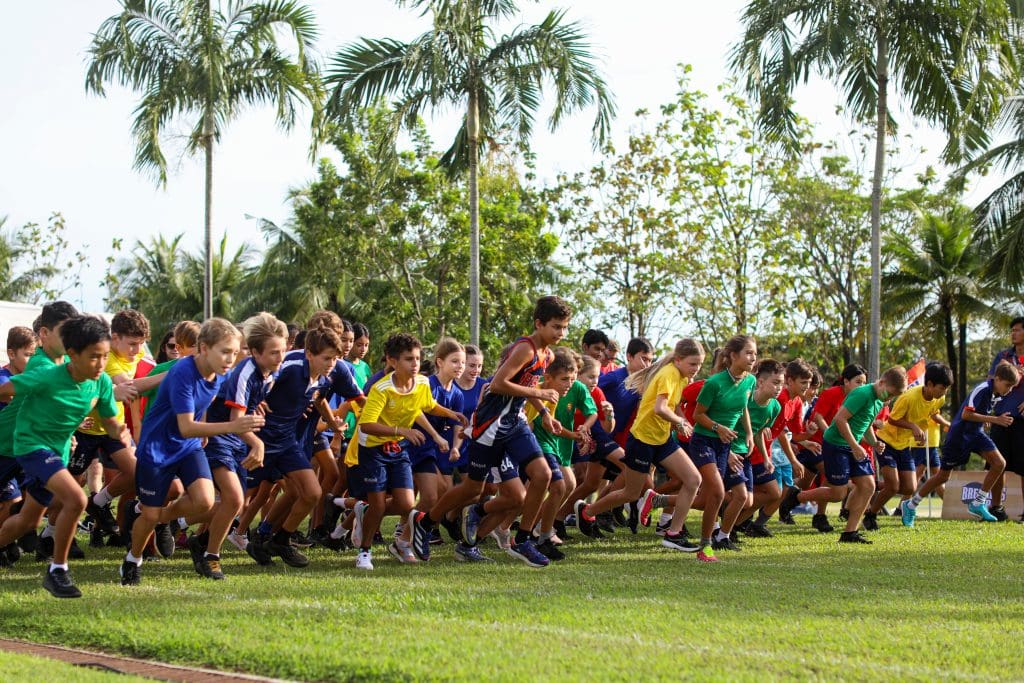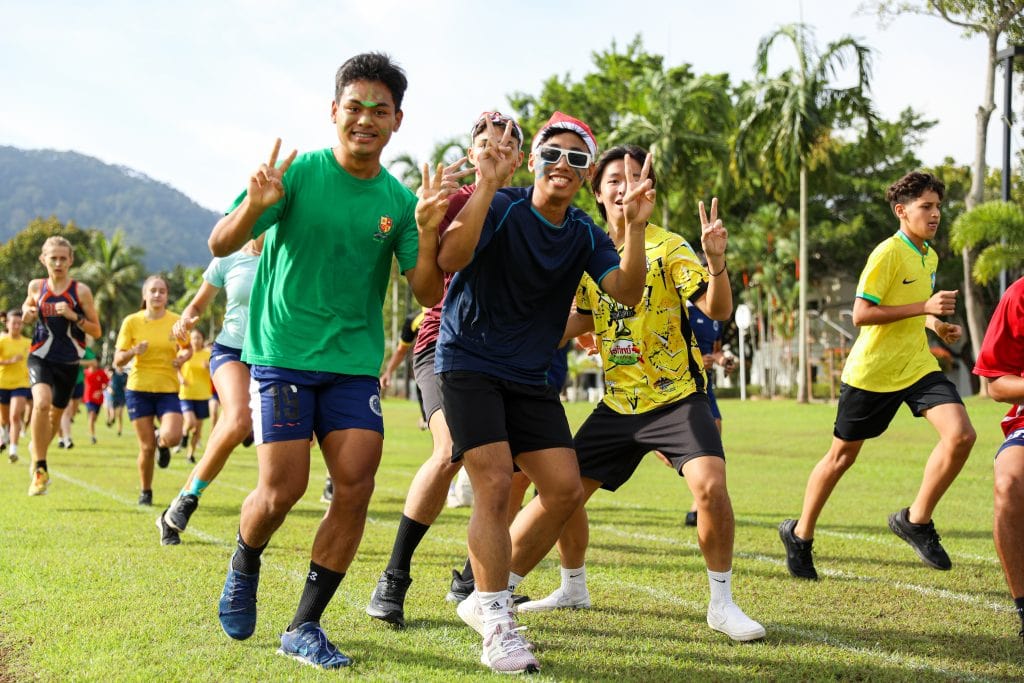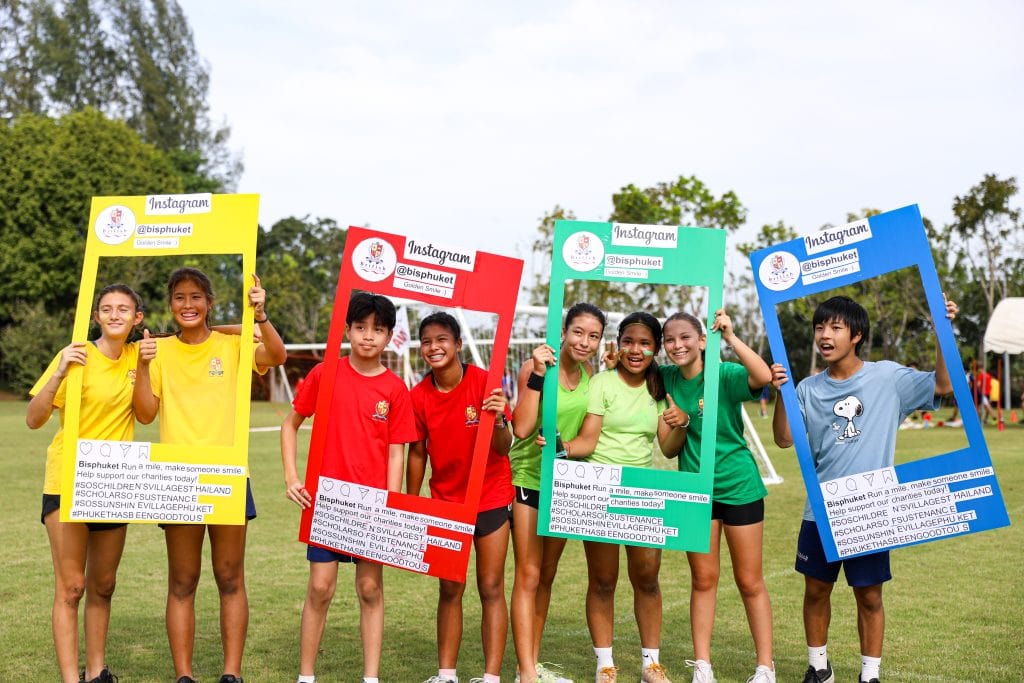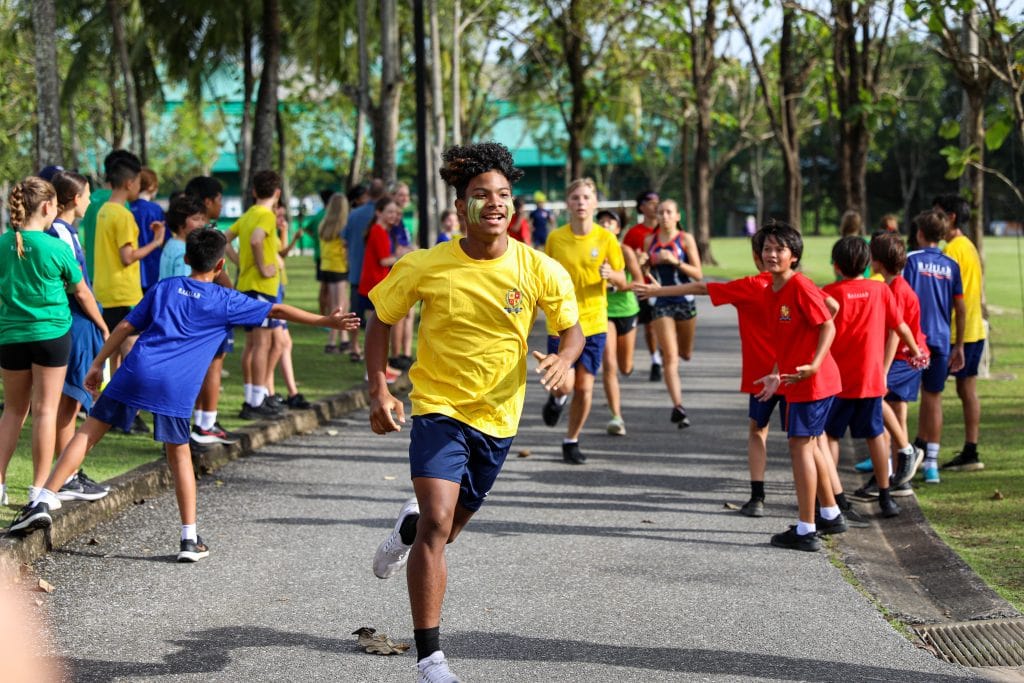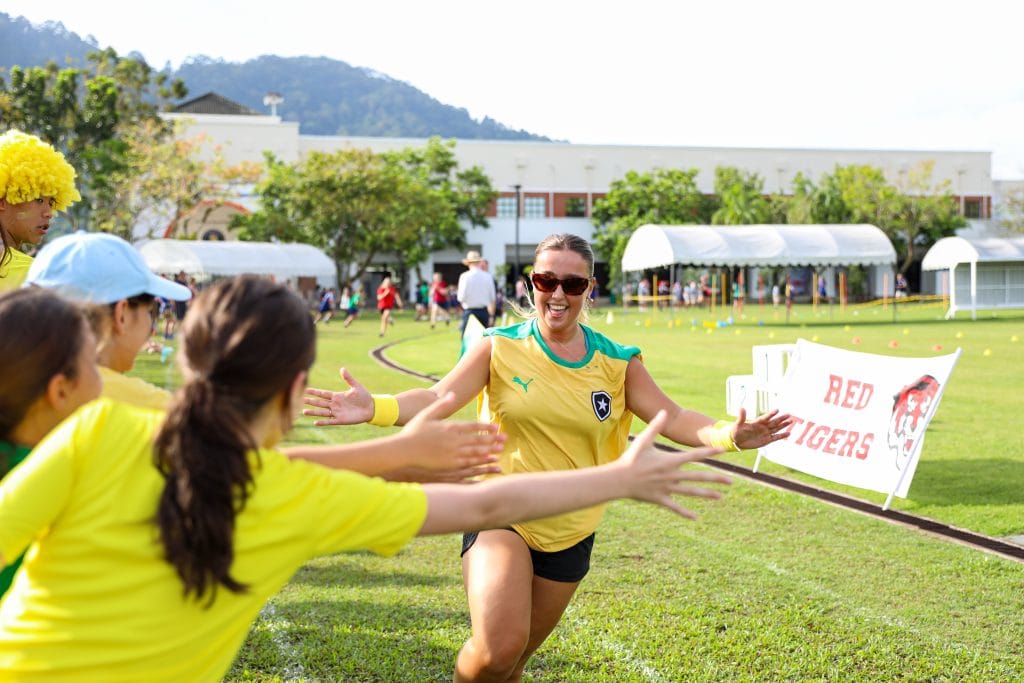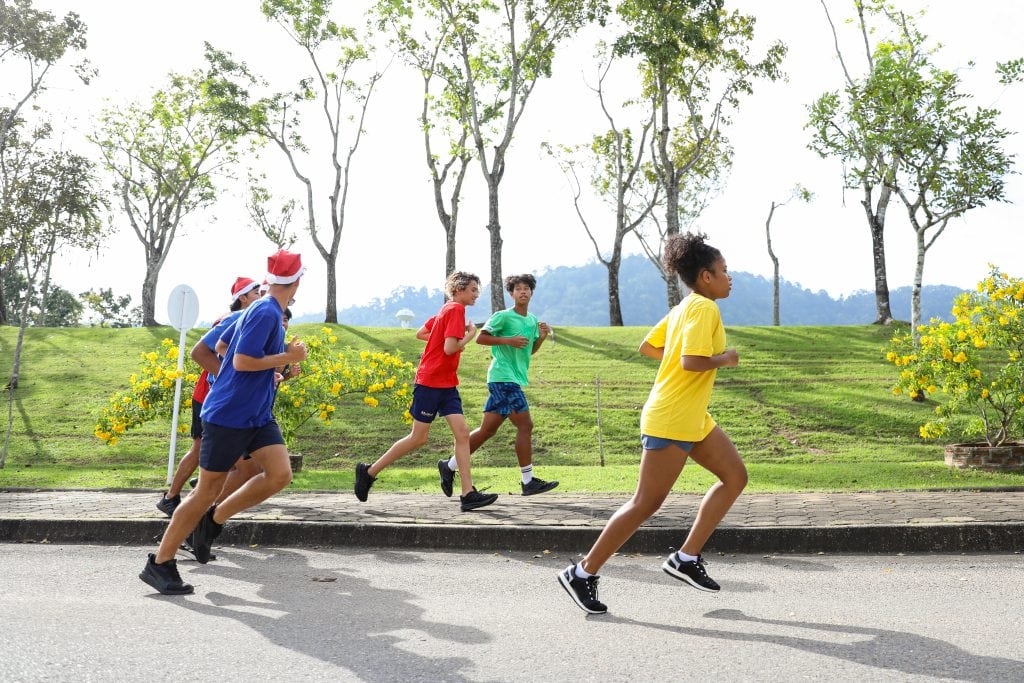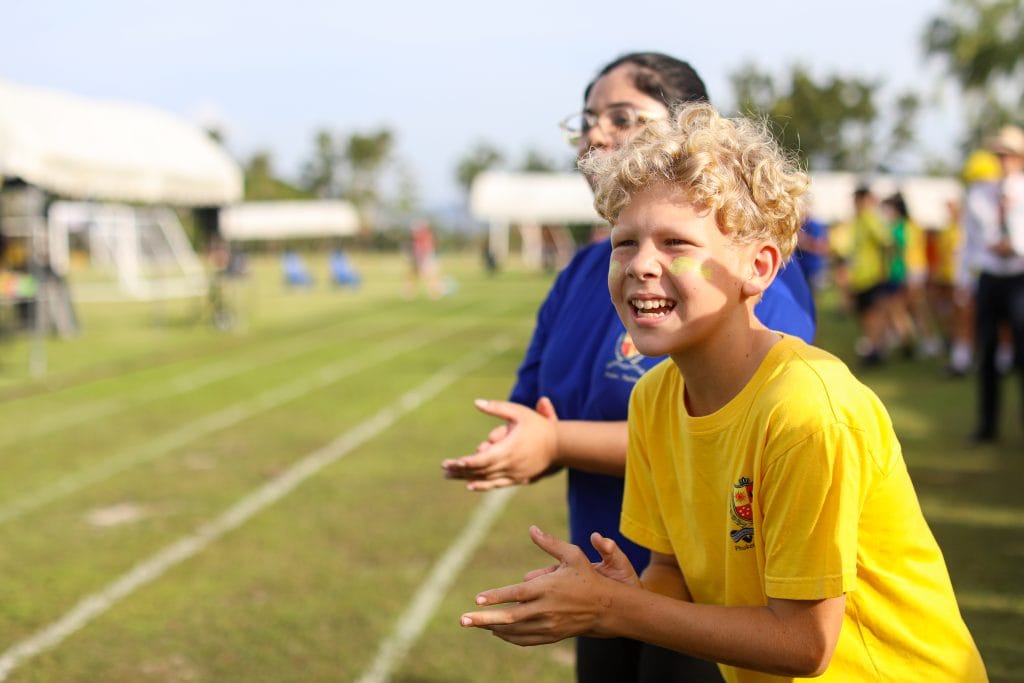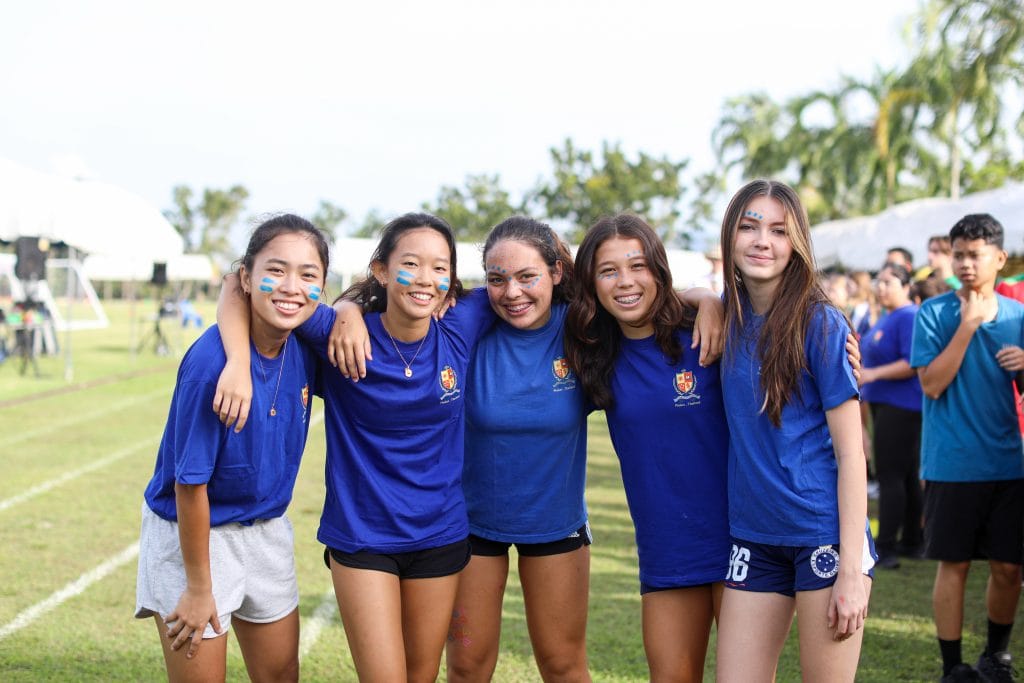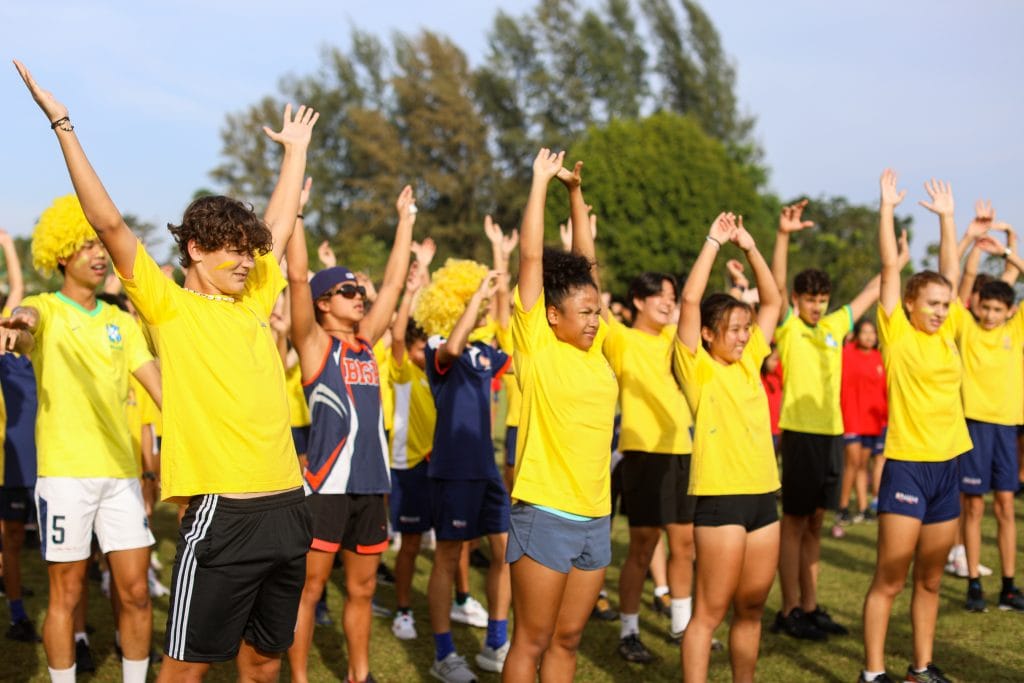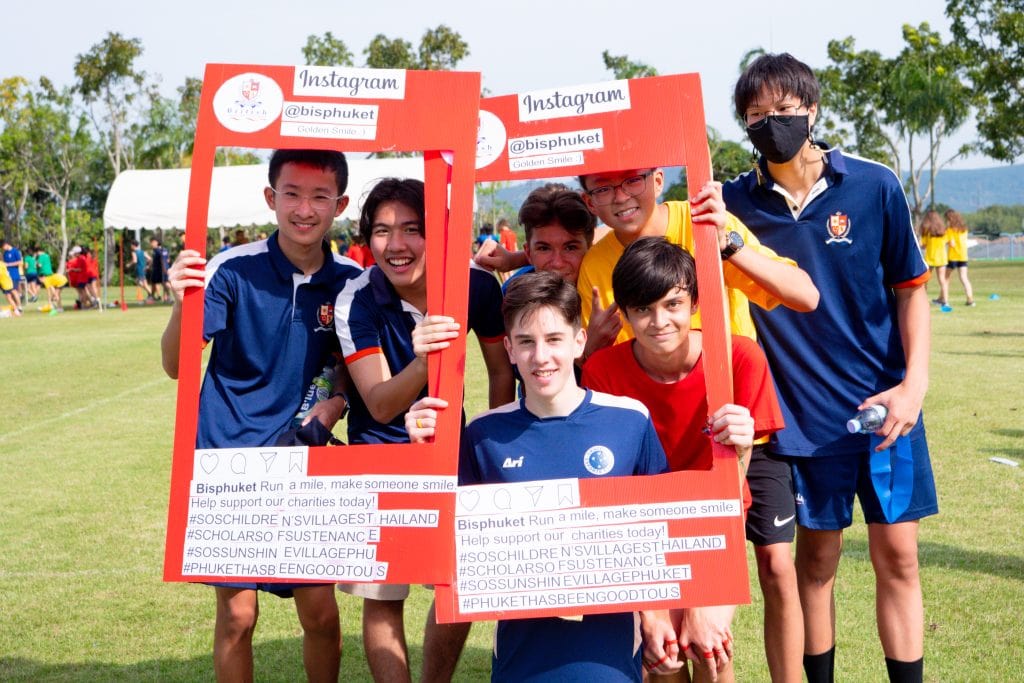 On the 14th of December we witnessed the school community coming together to celebrate the GOLDEN (S)MILE – a longstanding running tradition at BISP to compete for over one mile (1069 metres and an average of 2000 steps!). An incredible number of students threw caution to the wind and competed for the coveted titles across Under 13, Under 15 and Under 18 age groups. 
Congratulations to the following students for winning their respective GOLDEN MILE titles:
Siera – U13 Girls – Time 7:14 

Isaac – U13 Boys – Time 5:58  

Nathleeya – U15 Girls – Time 6:11.39 (New school record)

Taylor – U15 Boys Time-5:20.86 (New school record)

Lauren – O15 Girls Time- 6:32, 

Romeo – O15 Boys – Time 5:07)
The overall House rankings and points earned during the event were: 
1st Place – Green Cobras with 719 points, 

2nd Place – Yellow Leopards with 579 points, 

3rd Place – Blue Sharks with 576 points 

4th Place – Red Tigers in with 548 points
This year we also celebrated 'running with purpose' by facilitating an inclusive charitable fun run where students, staff and parents came together to put 'service into action' to benefit our 4 main service partners. Thank you to the PTA for pledge funding this event. The atmosphere was electric as students ran, skipped and danced their way around the course completing charitable activities to earn additional donations. The GOLDEN S(MILE) has truly become a values-driven and inclusive event that inspires our community to serve others through exercise.
Thank you to our amazing PE team and Interns for organising an event to remember fondly.