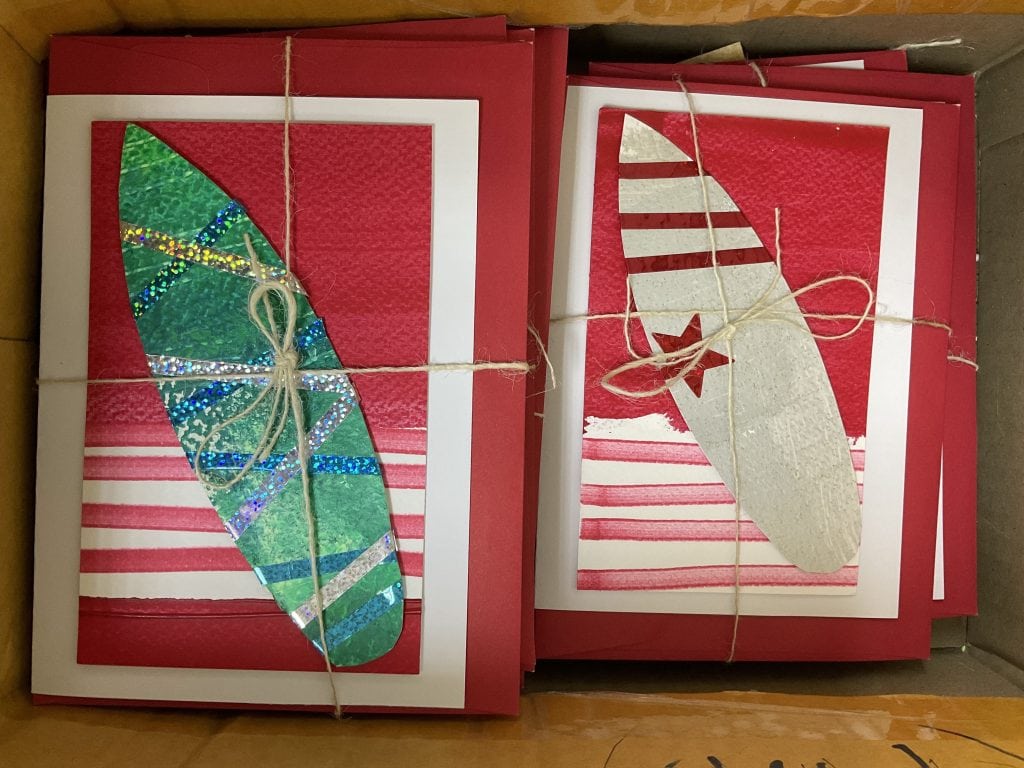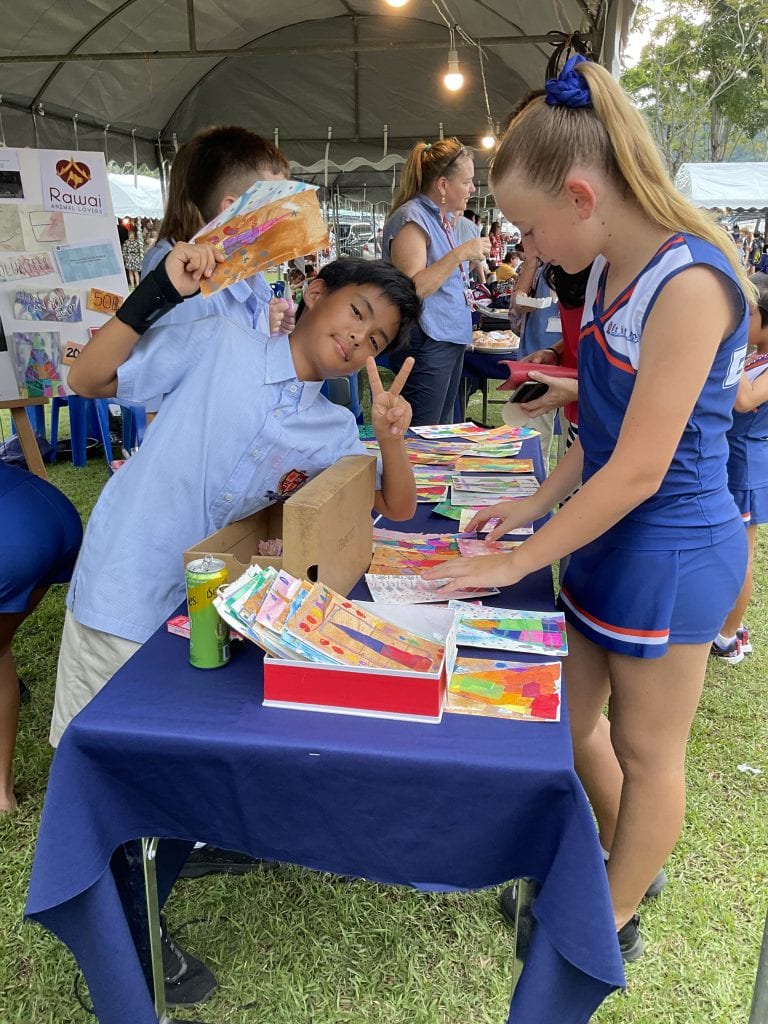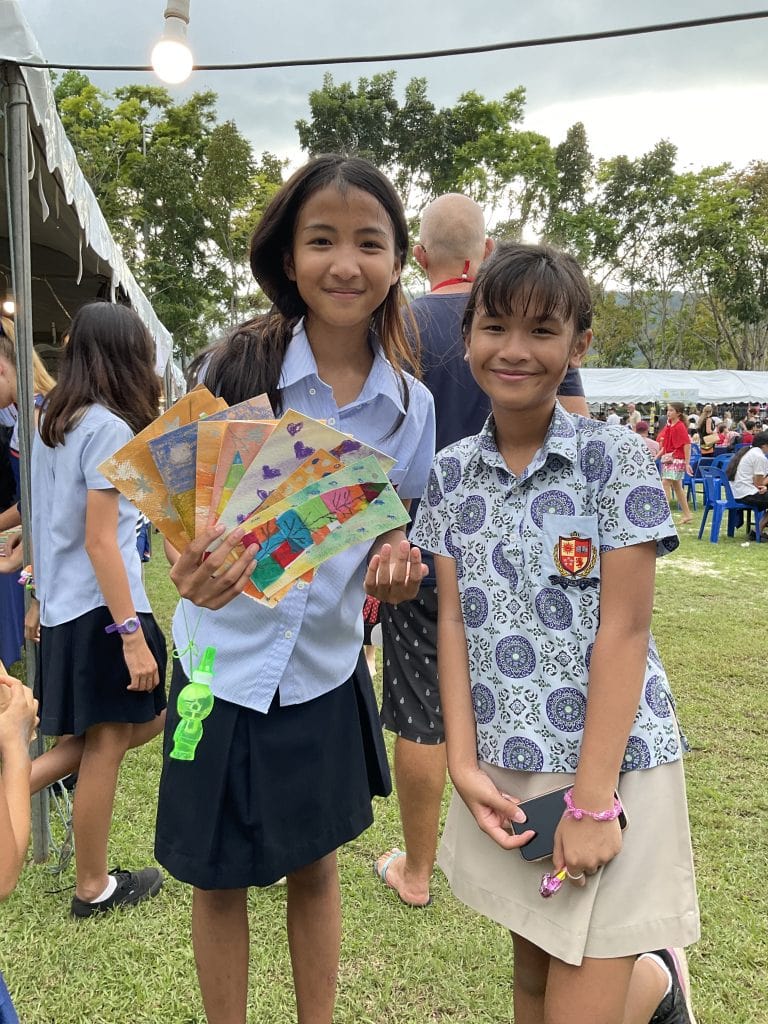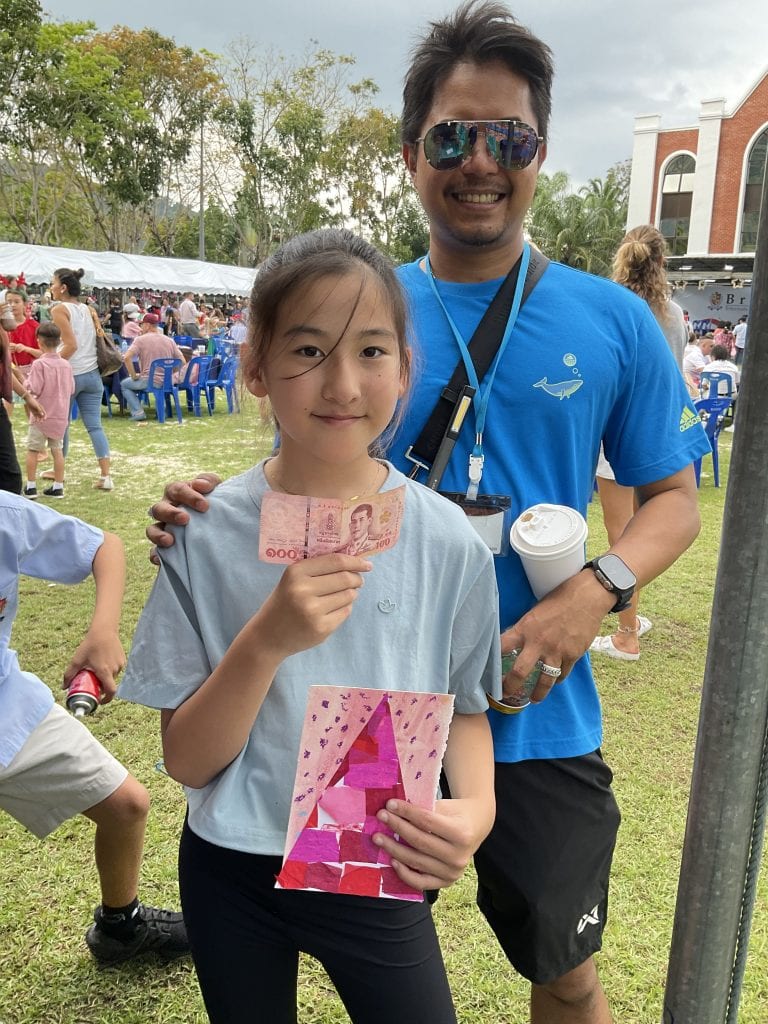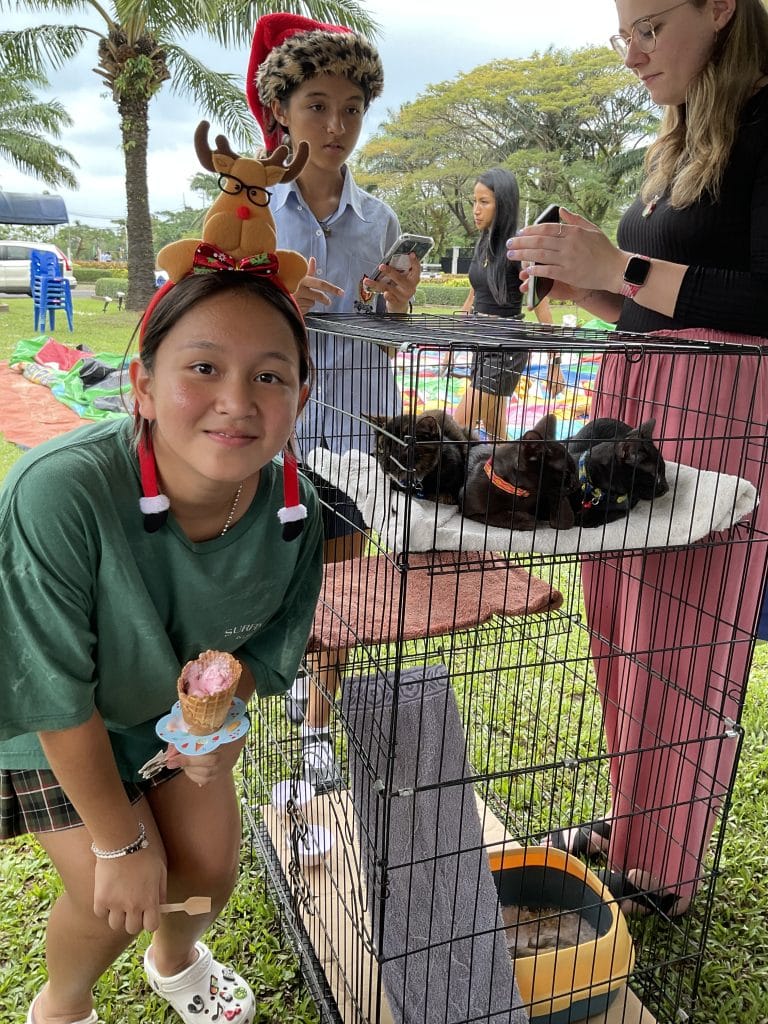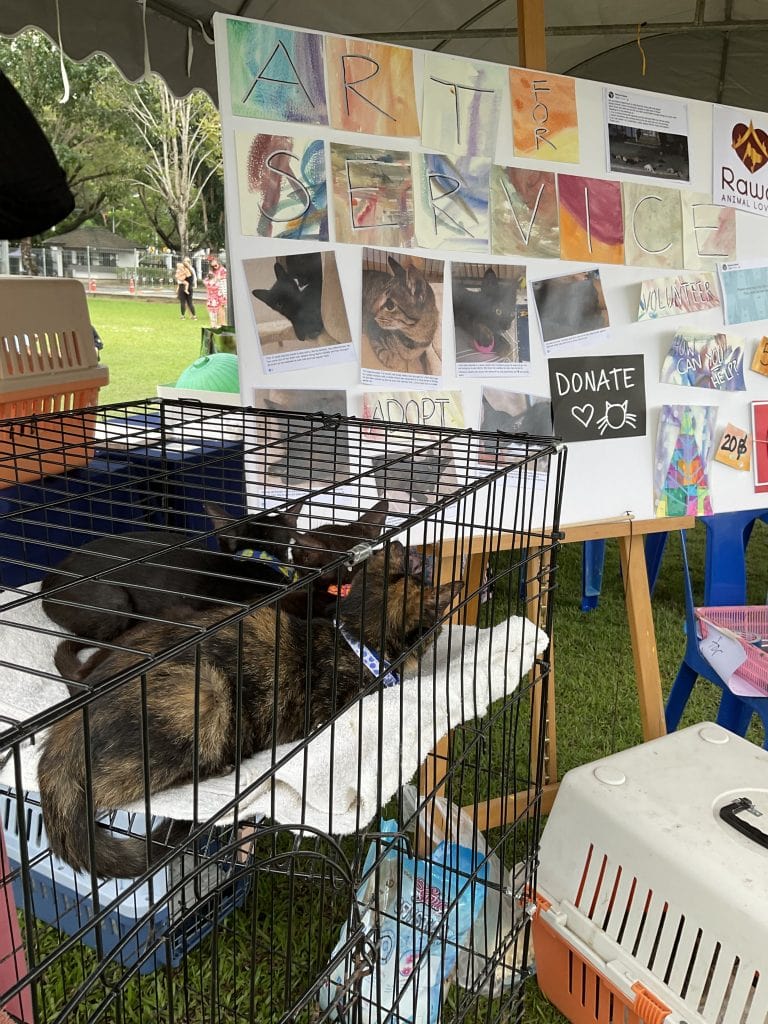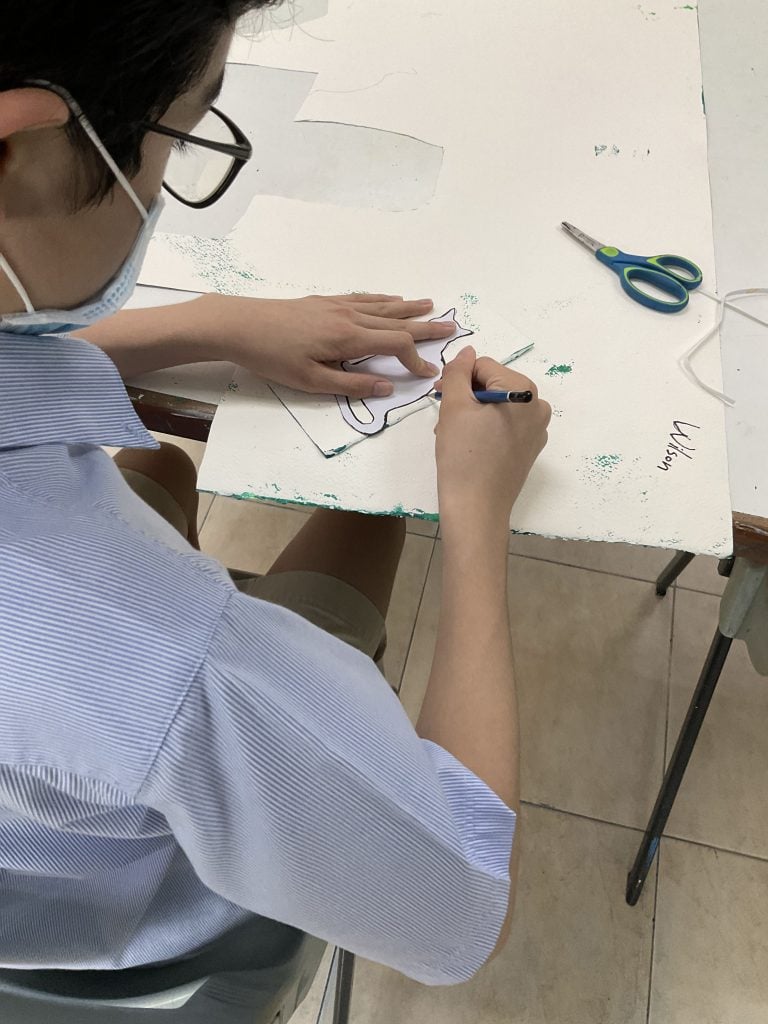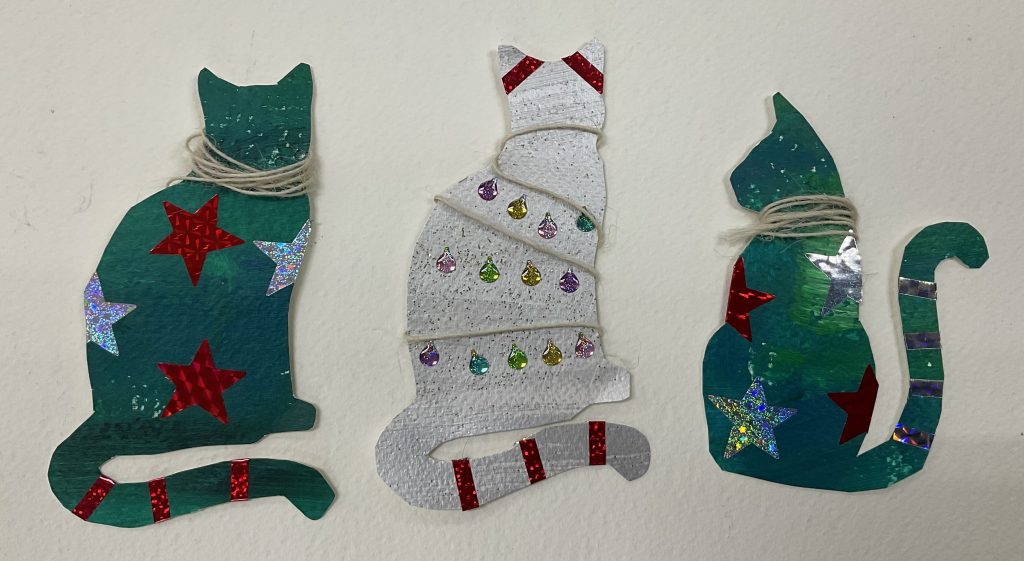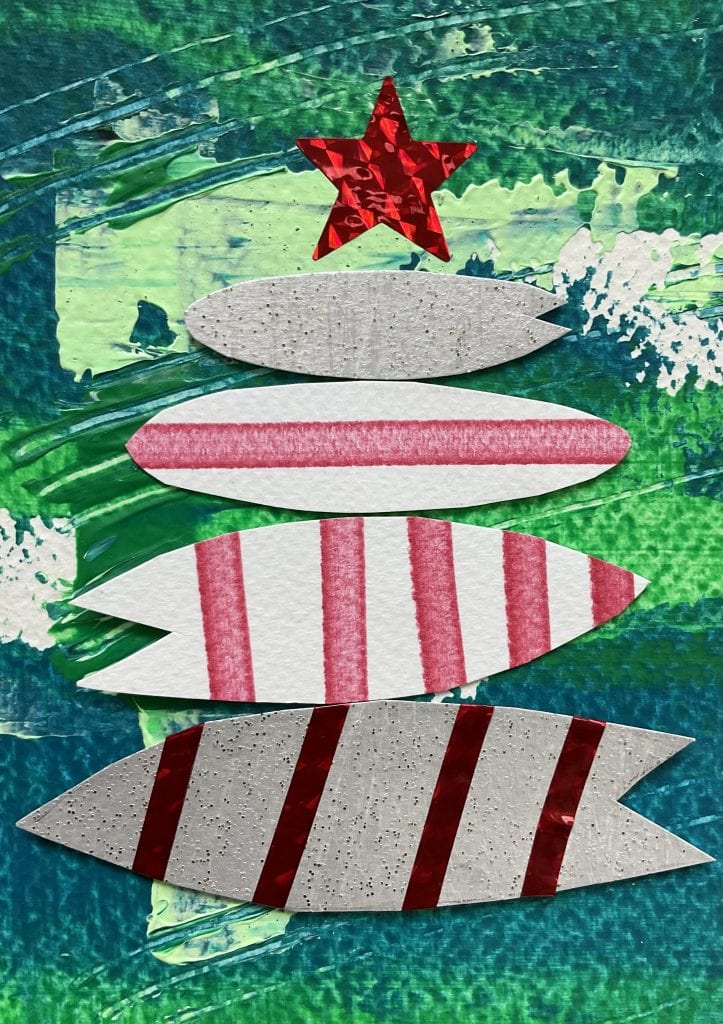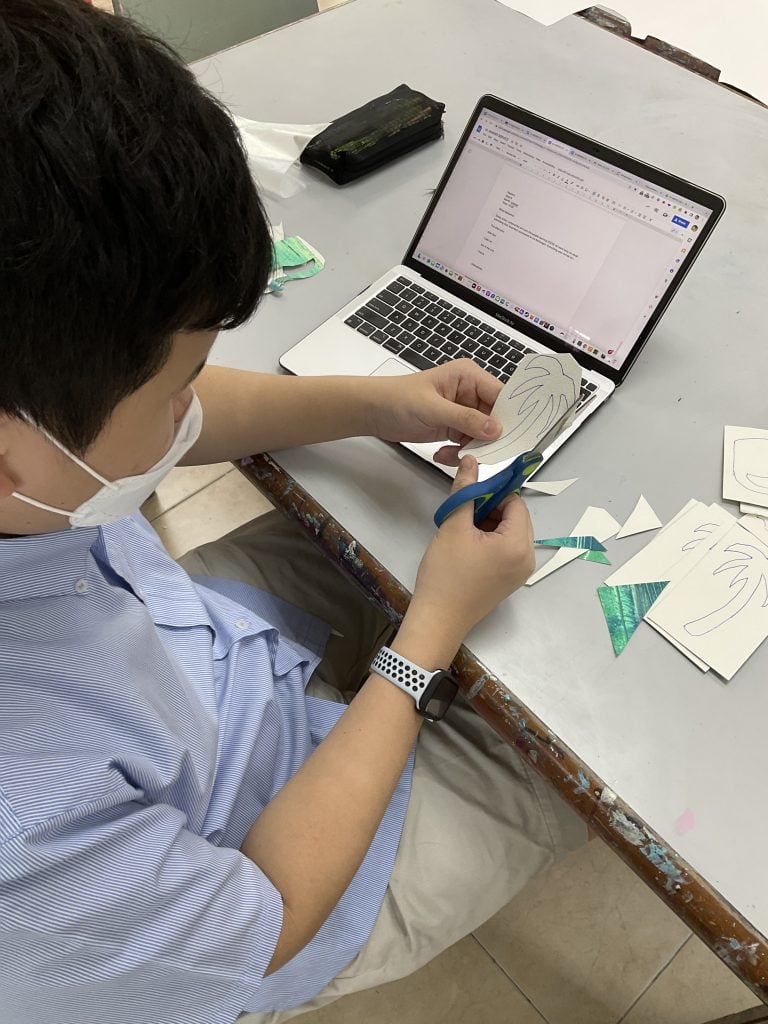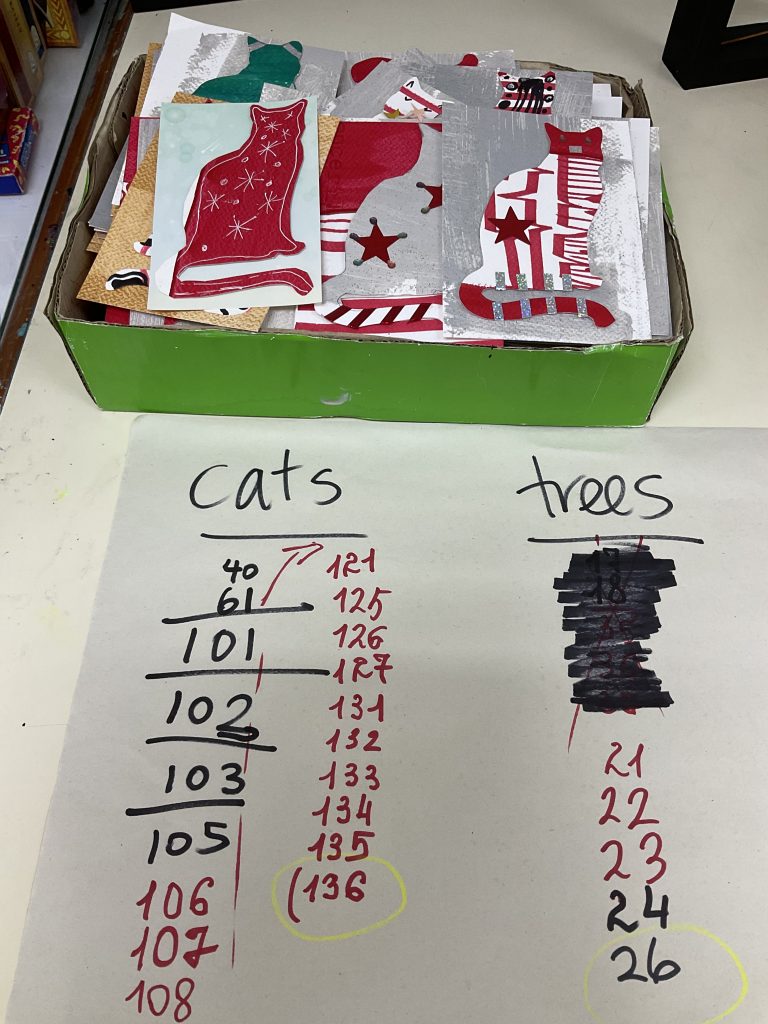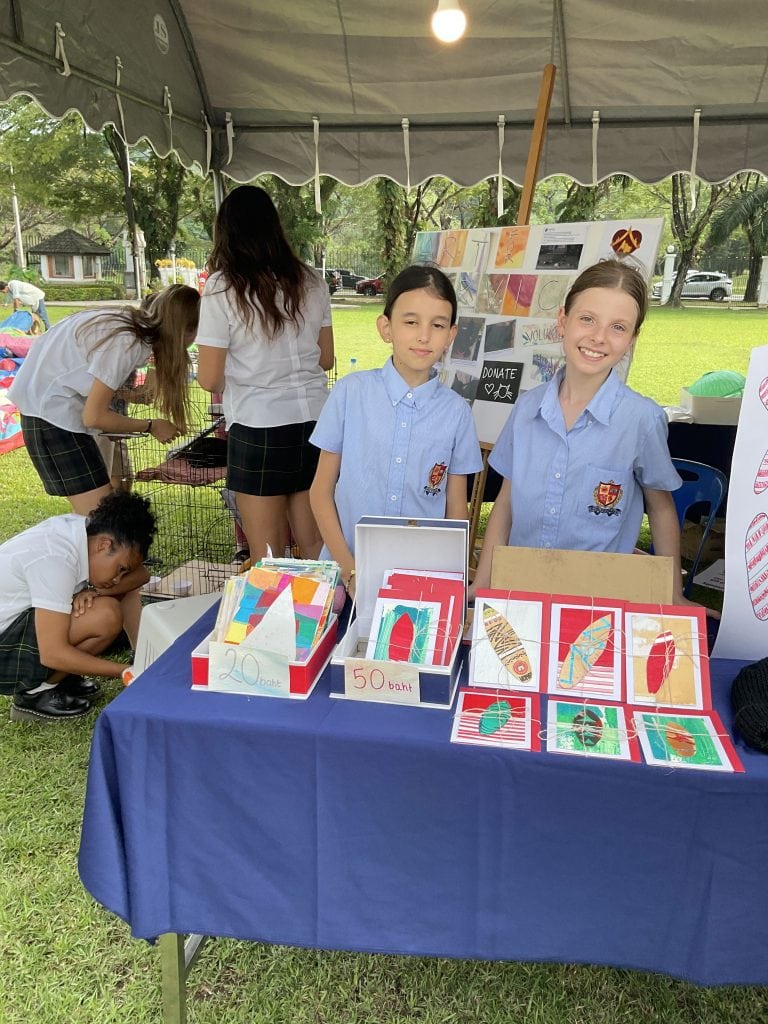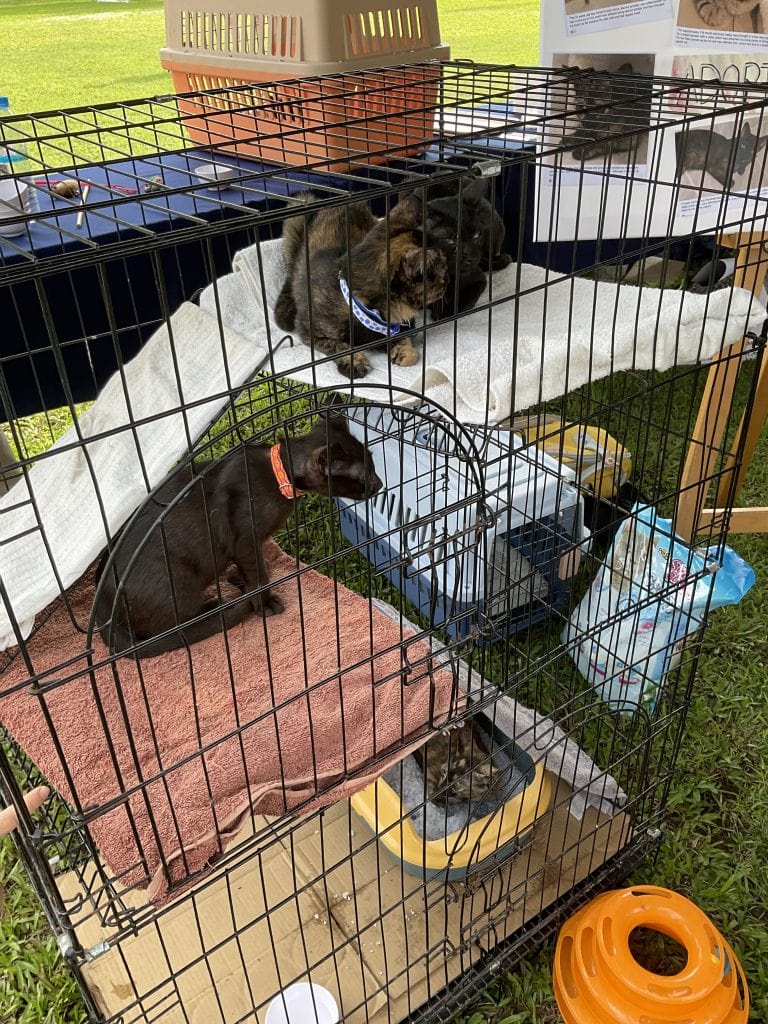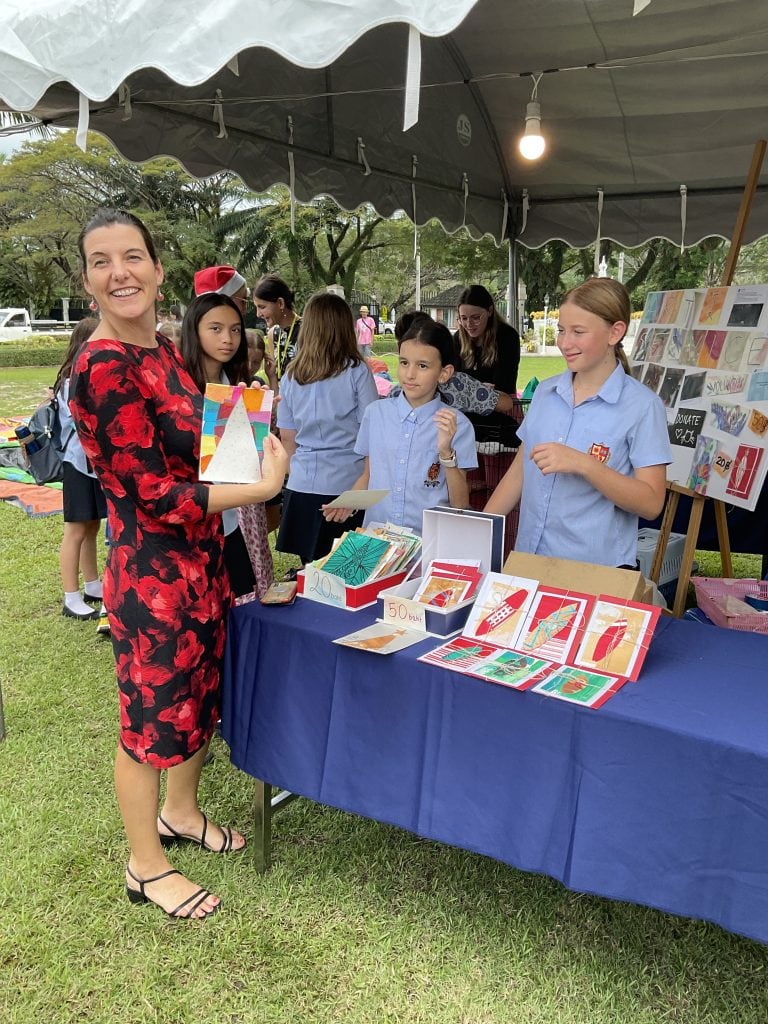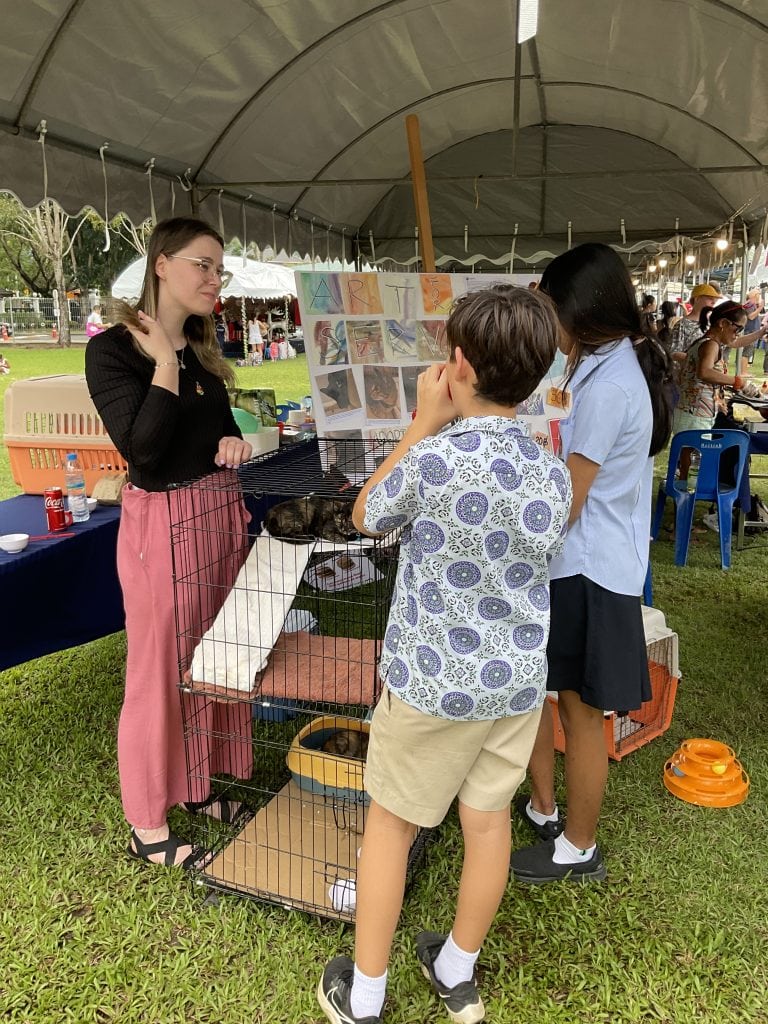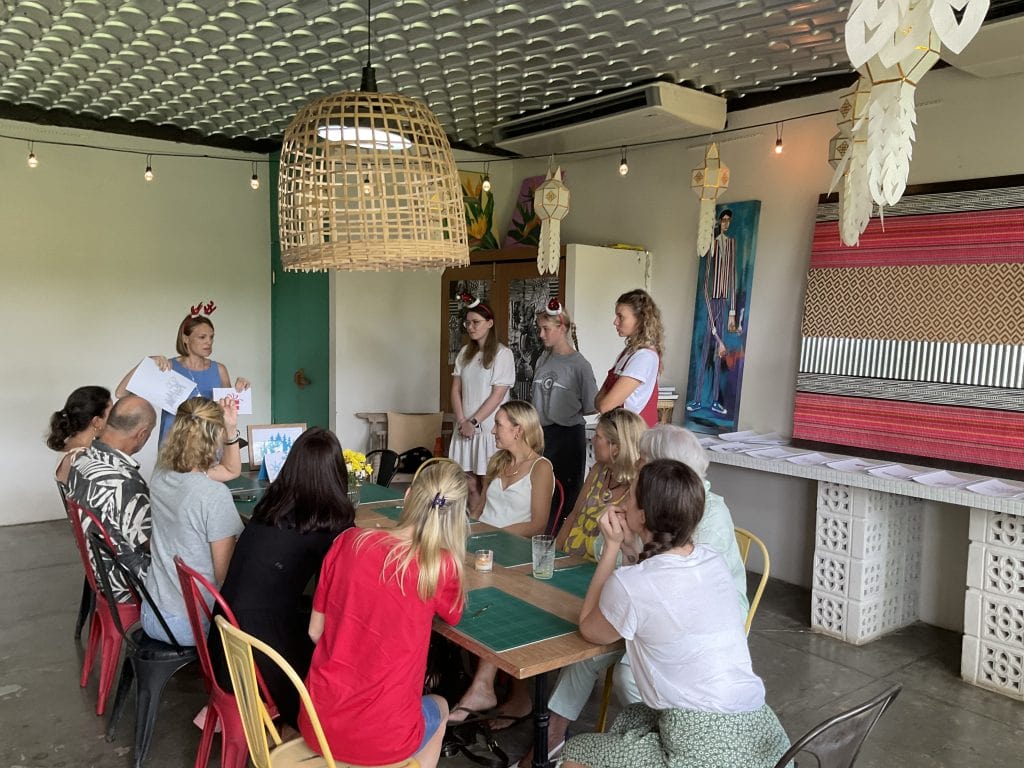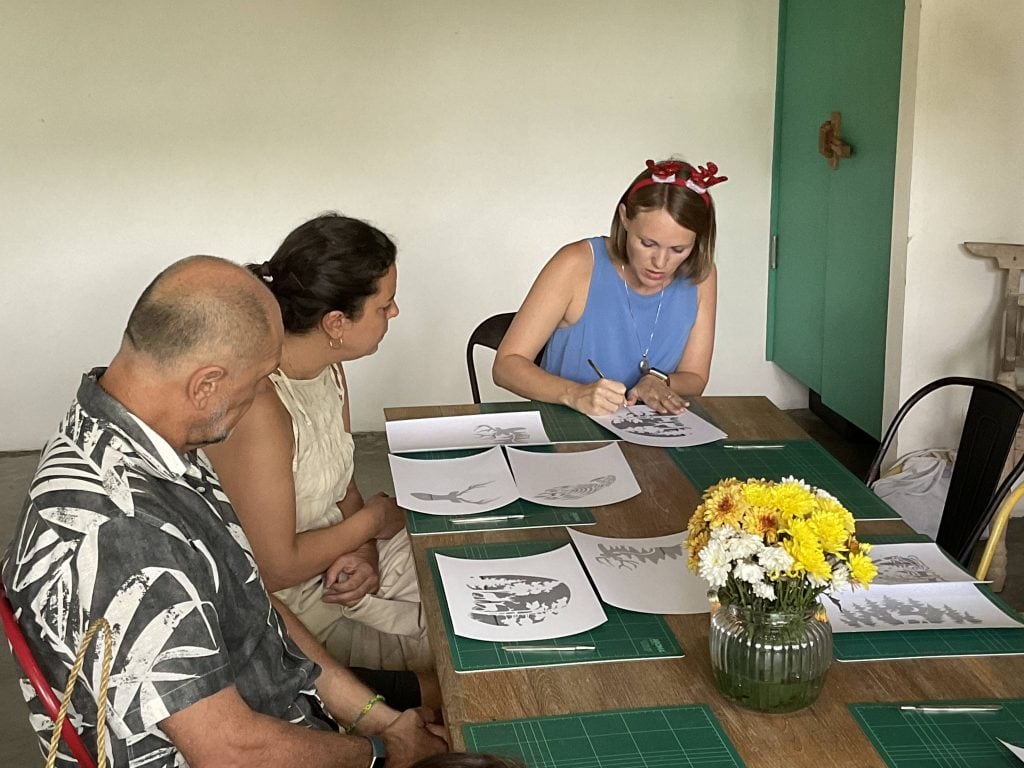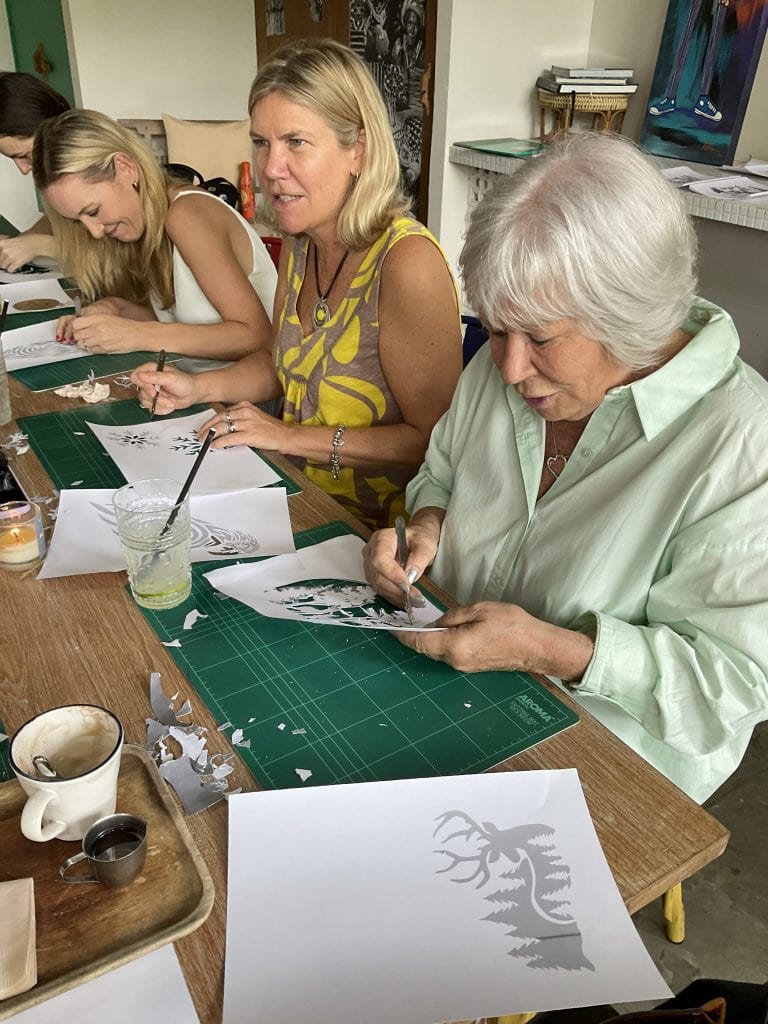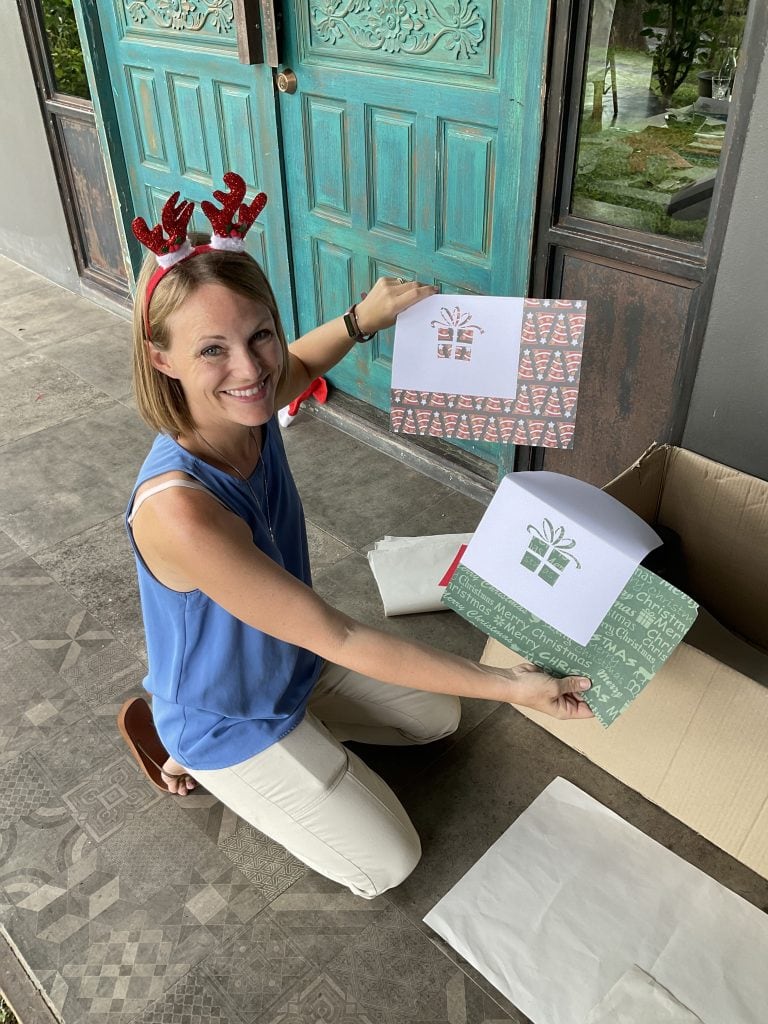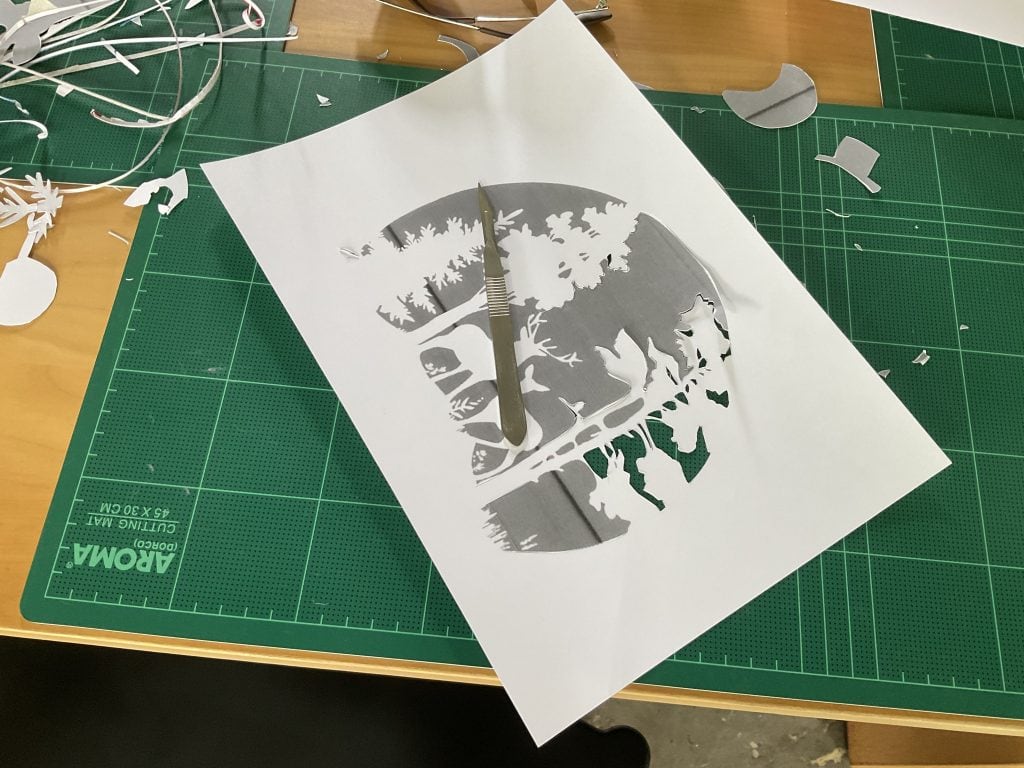 The art department at BISP has had an outstanding year, completing two service projects that have made a positive impact on the community.
In the first project, students worked with the charity Rawai Animal Lovers (RAL) to create animal-themed Christmas cards. The students put in time and effort each week after school to make the cards, which were then sold to raise funds. The direct sale of the cards for this charity event raised THB 4,100 , and the overall project that this initiative was part of, organised by BISP alumni Janice Deknatel, founder of Chow Petfoods, raised a total of THB 70,000  which will be split between two charities: RAL and Sonya Angel Paws. At the Christmas Fair, the Art for Service students raised another THB 4,762 and 2 cats went to their 'furever homes'.  There was a lot of additional interest in the rescue cats and awareness raised about RAL (Rawai Animal Lovers) and what they do for the community.
The second project saw the art department running a Papercut Workshop at the Project Artisan restaurant. This event was a success as well, with members of the community using a papercut technique to create both Christmas cards and individual designs. The workshop raised THB 13,500  for the Asia Center Foundation Charity.
These projects show the creativity and hard work of the CAS students and younger students at BISP, and the positive impact that their efforts can have on the community.  Opportunities like these make a big difference to both the charities and the students involved. The BISP art department would like to thank the community for all support this year, and looks forward to an exciting new year ahead.