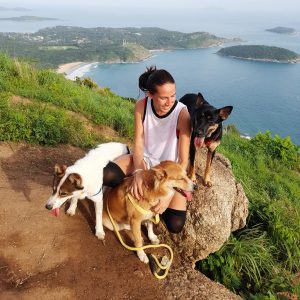 Janice Deknatel, a proud alumna of BISP from 1998 until her graduation in 2011, is making waves in the local community with her passionate commitment to helping our four-legged friends. Her journey from BISP to becoming the founder of CHOW Pet Foods is truly inspiring.
After her time at BISP, Janice ventured into higher education and gained valuable experience working with various companies. However, her heart was always drawn to her love for animals. With a strong belief that all dogs, including street dogs, deserve the best care, Janice founded CHOW Pet Foods. The company provides natural, fresh meals delivered weekly to the doorsteps of families across Phuket for their beloved canine companions.
What sets CHOW Pet Foods apart is its dedication to making a difference in the lives of street dogs and cats. For every customer they serve, CHOW donates 2 kilograms of food per month to local shelters. Their commitment to animal welfare goes beyond daily meals.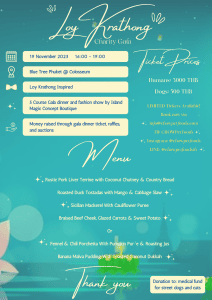 Annually, CHOW hosts a grand charity event, and this year, they are proud to present the Loy Krathong Charity Gala Dinner. The event promises an unforgettable evening that not only supports a great cause but also celebrates the beauty of the island and its four-legged residents. The gala dinner will feature a sit-down 5-course meal, raffles, auction prizes, and, notably, an adorable fashion show like no other, starring our furry friends. Best of all, this event is dog-friendly, recognizing the special bond between pets and their owners.
The funds raised during this gala will be directed to the Thalang Pet Hospital, a crucial resource for multiple animal rescuers. This money will help sterilise street cats and dogs and cover their urgent veterinary bills. It's a cause close to Janice's heart and one that benefits countless animals in need.  Janice is also a partner of BISP's Art for Service activity, which raises funds for animals across the island during the annual BISP Christmas Fair. 
The Loy Krathong Charity Gala Dinner is an event you won't want to miss, and Janice is inviting the BISP community to join this noble cause. Tickets are available at 3,000 THB per person and a special 5-course menu for dogs is available at 500 THB per dog.
If you'd like to be a part of this heartwarming event or support this cause, please refer to the attached poster for all the details. To stay up-to-date with raffle and auction prizes, please visit the Facebook event page here: https://www.facebook.com/events/1037386744352164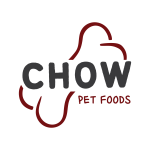 Your participation will not only make a significant impact but also uphold the spirit of giving that Janice has carried with her from her time at BISP to her endeavours in the wider Phuket community. Your support is greatly appreciated in helping CHOW Pet Foods make a difference for animals in need.