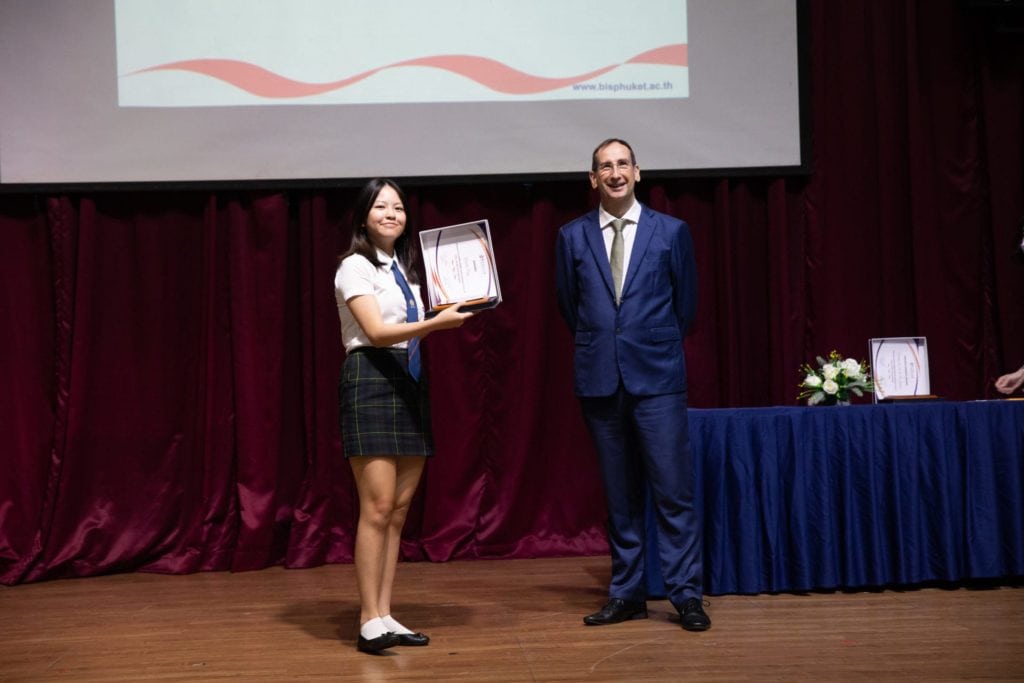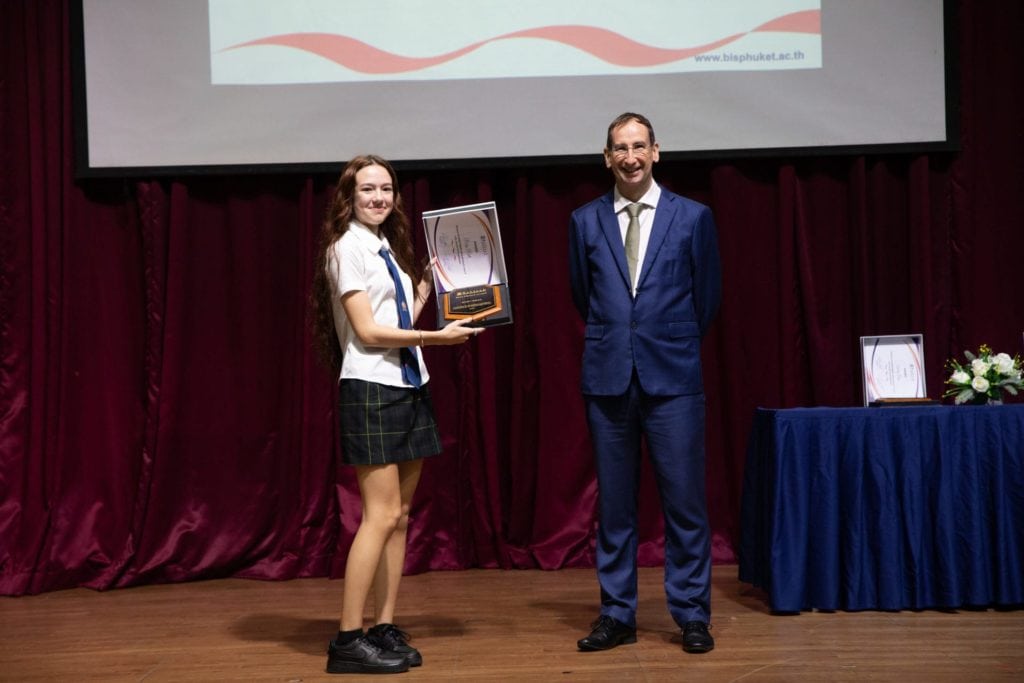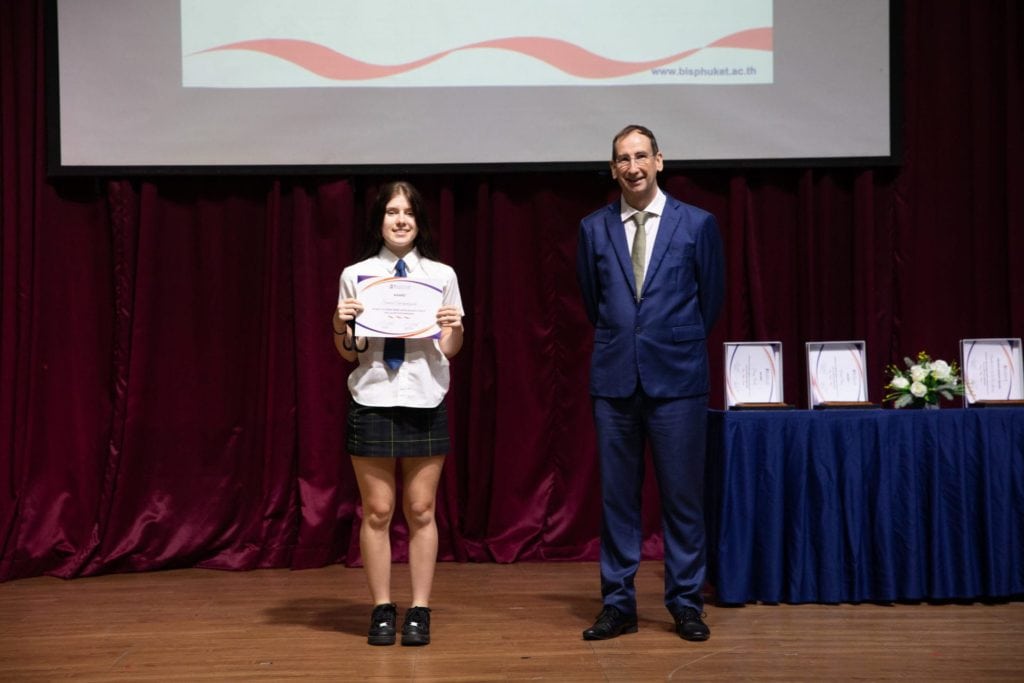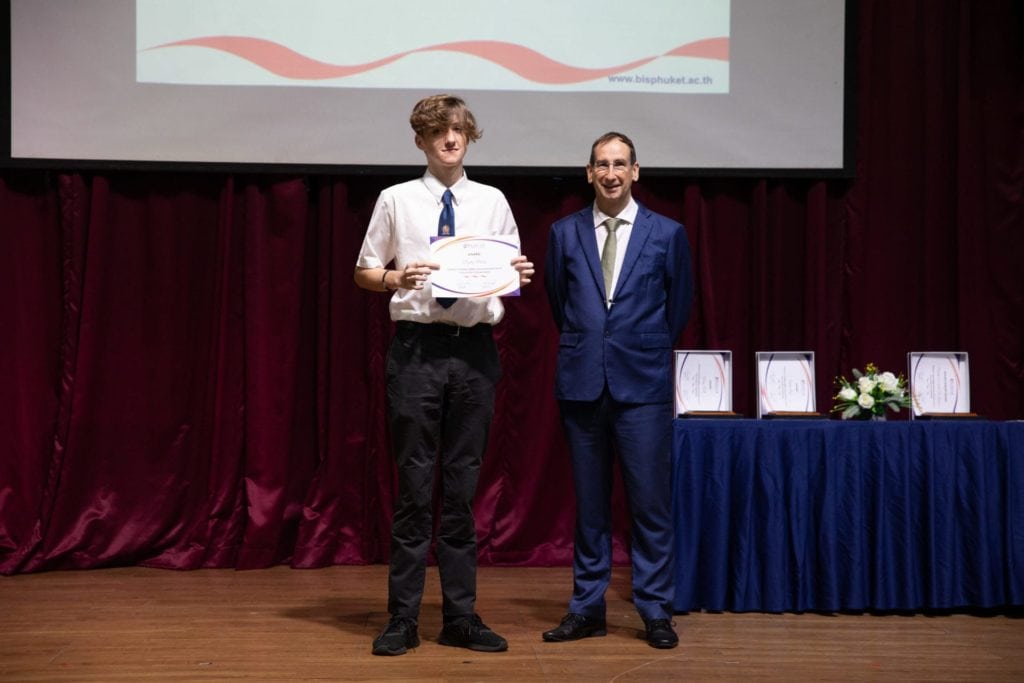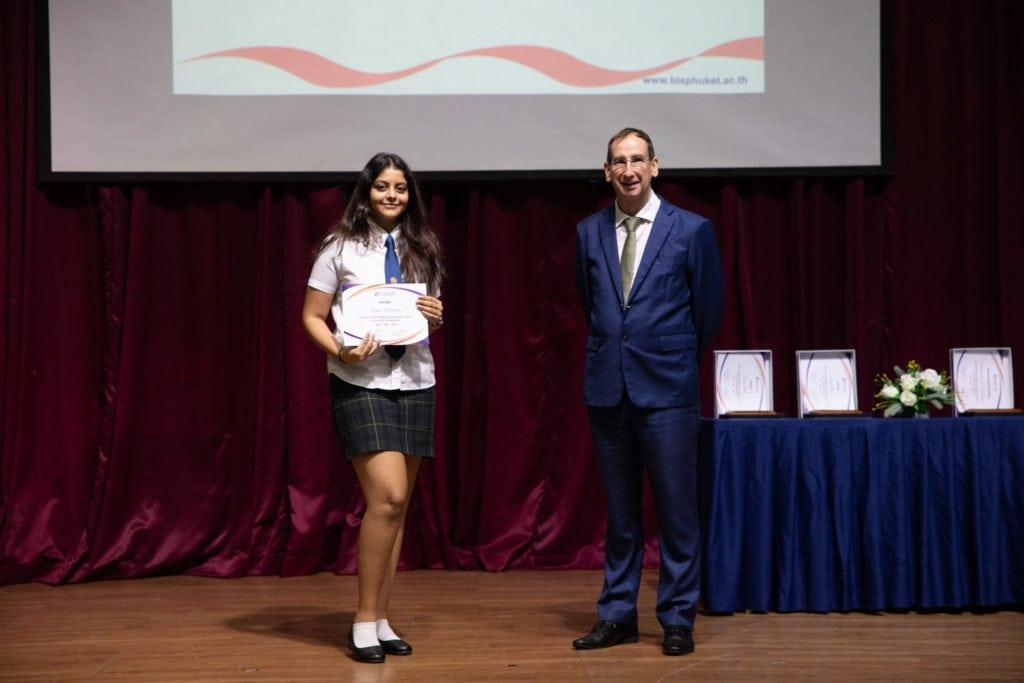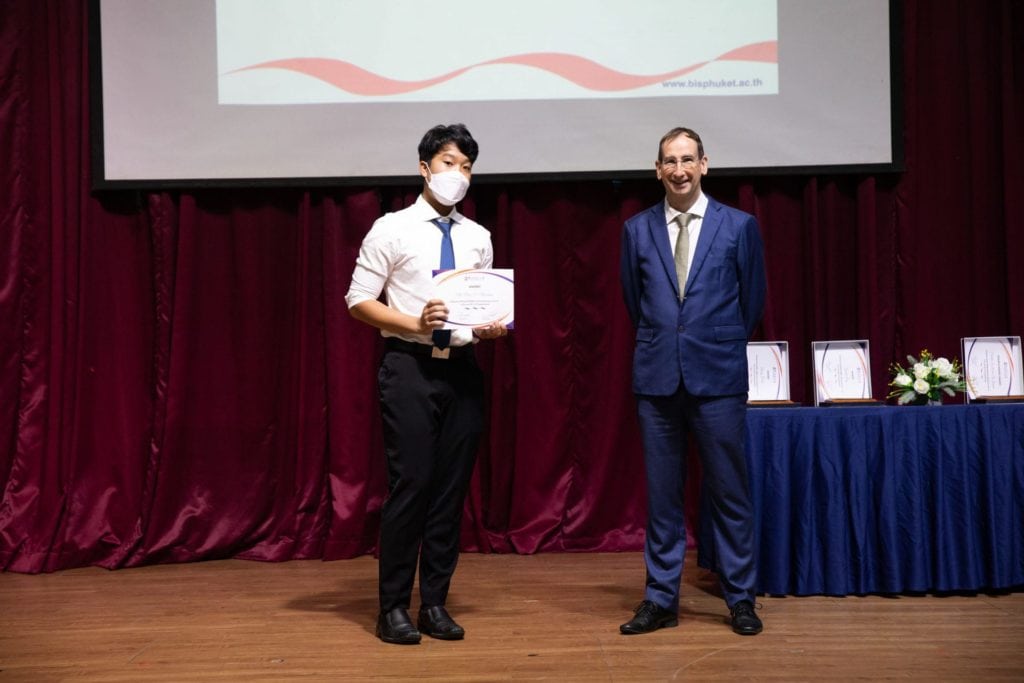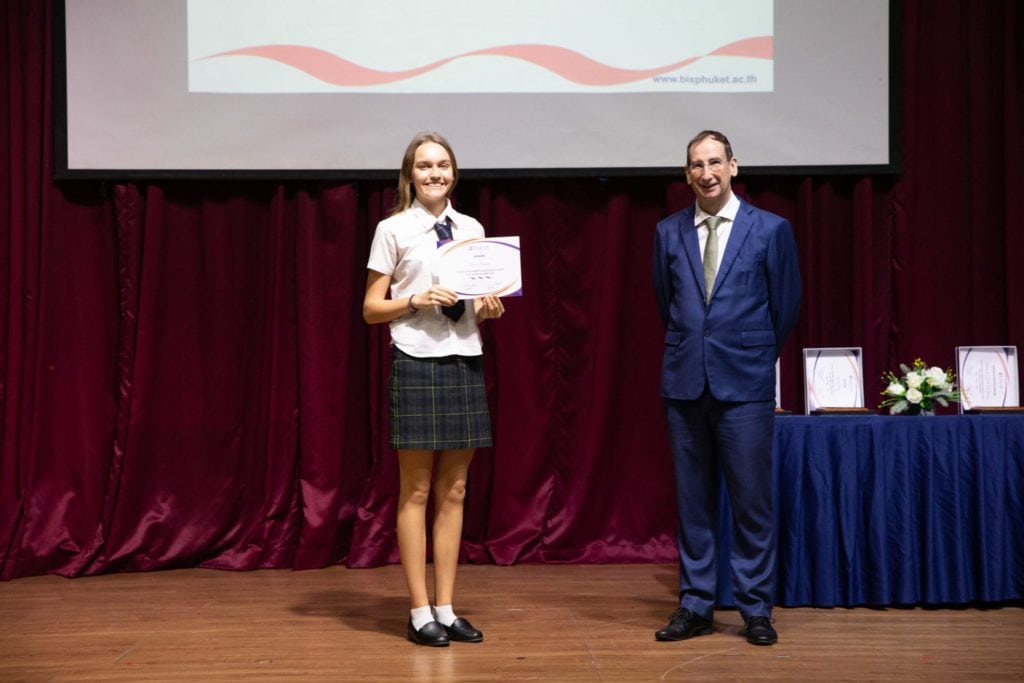 Sixty-five BISP students received their IGCSE certificates last Friday in an awards ceremony attended by parents and members of BISP's Senior Leadership Team. 
The ceremony honoured the achievements of the IGCSE Class of 2021 and their resilience and perseverance in completing the two-year programme through the global pandemic. The 2021 cohort produced the best ever IGCSE results in BISP's history with 97% of grades A* – C.
Several students were also recognised for their outstanding individual achievements, including the recipients of the Blue and Orange Riband Academic Scholarships. 
For achieving nine A*s, Ruby and Amelia received the Blue Riband Scholarship – a 50% reduction in tuition fees for one academic year. The Orange Riband Scholarship was awarded to Charlotte, who will receive full tuition fees for one academic year for achieving A*s in 10 IGCSE subjects. Chloe and Na-Phak (Pok-Pong) also performed at the Blue Riband level and Saniiat, Dexter and Saanvi at the Orange Riband level. The academic results of new students to BISP were also celebrated.
In his address to the students, Head of Upper School Mr Tim Pearson told the Class of 2021 that the day marked the start of a collection of academic achievements that will help carry them towards their chosen career. 
"I think you have learnt from the IGCSE experience and taken positive lessons from it like believing in yourselves, working hard, not giving in and also balancing your time to enjoy life too.
"Overall you have formed such a great bond over the years, therefore I know you will all help each other and work together to achieve the next incredible milestone and I wish you every success in IB," Mr Pearson said.
Congratulations and well done once again to all the students in the IGCSE Class of 2021.
IGCSE Class of 2021
Orange Riband Scholarship

Charlotte de Rocher de Labaume
Blue Riband Scholarship
Amelia Ong

Ruby Redl 
Orange Riband Level Results
Saniiat Amirgamzaeva
Dexter Power

Saanvi Mazumdar
Blue Riband Level Results
Na-Phak Sa-Nguannam (Pok-Pong)

Chloe Donovan
For more information on British International School, Phuket please contact

[email protected]

.