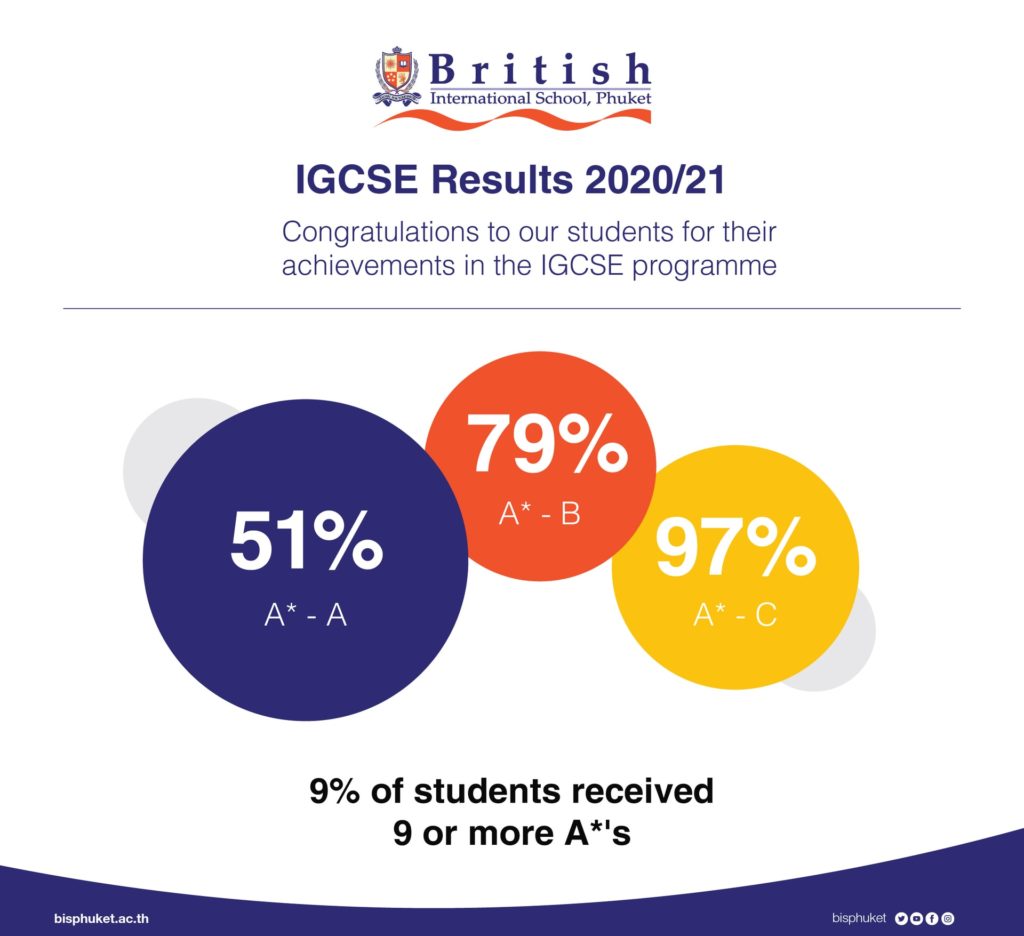 British International School, Phuket is delighted with the results of our 2021 IGCSE cohort, with 97% of students receiving A*- C grades, 79% A*-B and 51% A*-A.
In addition, 9% of BISP's 70 IGCSE students received 9 or more A*s. 
BISP Headmaster, Mr Simon Meredith, commented, "We are tremendously proud of our students for showing such resilience and commitment to their studies during what has been another very fluid and challenging year."
As an academically non-selective school our results indicate the continued strength of the BISP offering: our excellent academic teaching combined with a commitment to overall wellbeing and to helping students explore their interests and pursue their passions.

BISP Headmaster, Simon Meredith
BISP's Year 11 cohort completed their studies in June. Twenty-one students took Early-Entry IGCSE exams in November 2020, with 97% A – A* grades awarded across three subjects. Final examinations scheduled for June were cancelled due to the Covid-19 outbreak, so final grades were calculated based on school assessments.
BISP's Head of Upper School and IGCSE Coordinator, Tim Pearson, praised the students and teachers for their adaptability. 
"Adaptability may be the most important skill in the Covid-19 era and our students and staff have proven that they can adapt very quickly to changing circumstances. Congratulations to our 2021 IGCSE cohort for all their hard work and an outstanding set of results," he concluded.
For more information on British International School, Phuket please contact

[email protected]

.