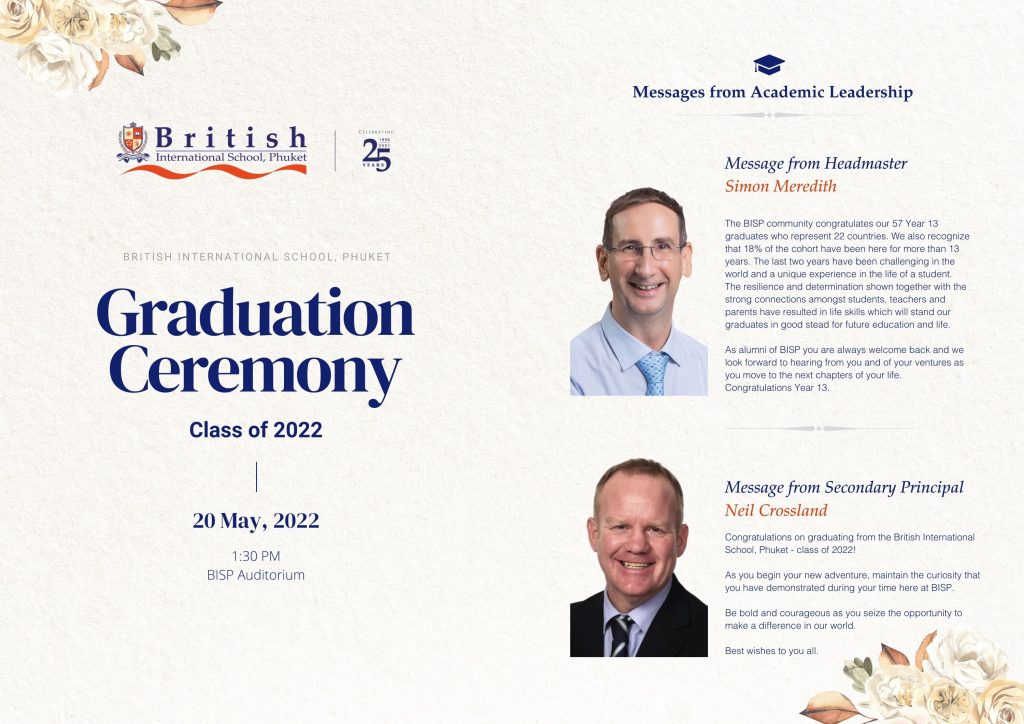 On 20th May 2022, the BISP Year 13 students will graduate from the British International School Phuket (BISP), having only hours before completed their IB Exams. The 57 students represent 22 different countries, and 18% of them have been at BISP for more than 13 years. The last two years have been challenging in the world and a unique experience for students, and so we invite you to help them mark this momentous occasion.
The event will host an address to the graduates from Head Students' Tiffany Yp and Wongsathorn Tonkultorn as well as the keynote speaker Mr Bill Barnett, Managing Director C9 Hotelworks & Founder Phuket Hotels Association.
 Please join us as we prepare to celebrate these leaders of tomorrow, the BISP Class of 2022!