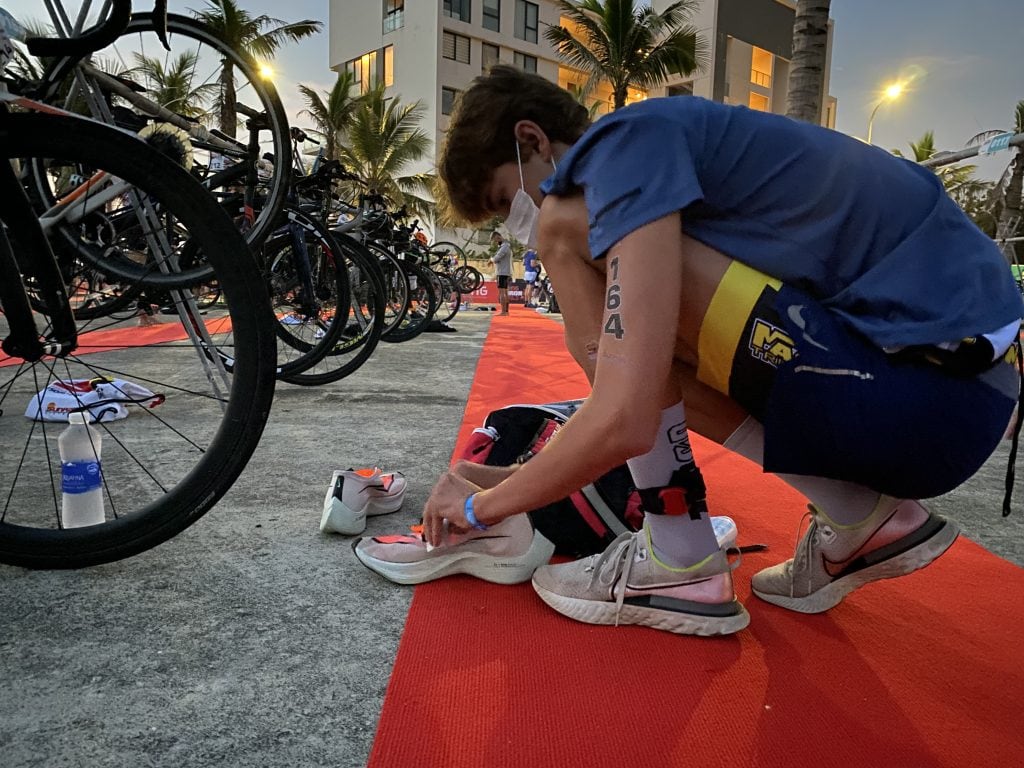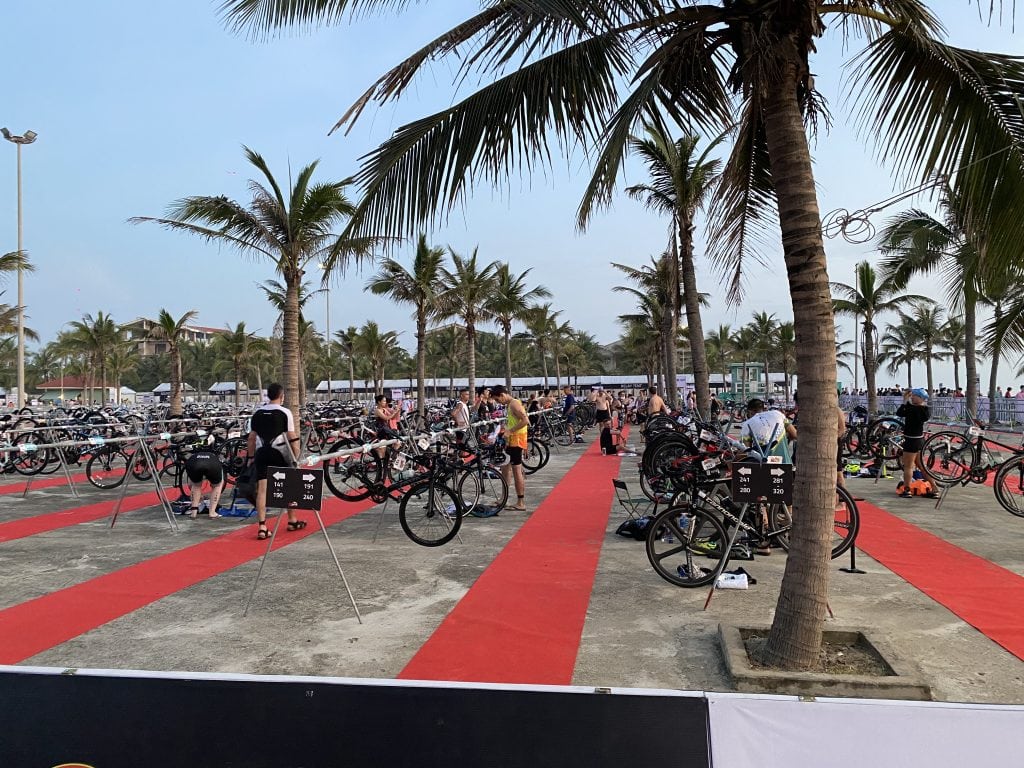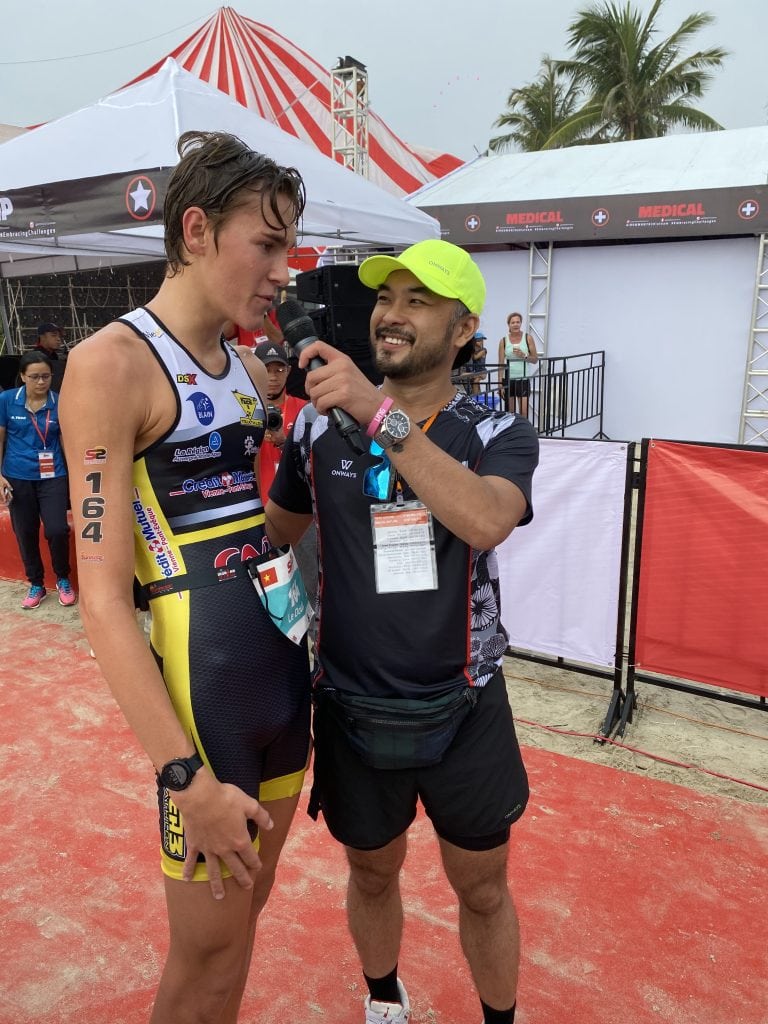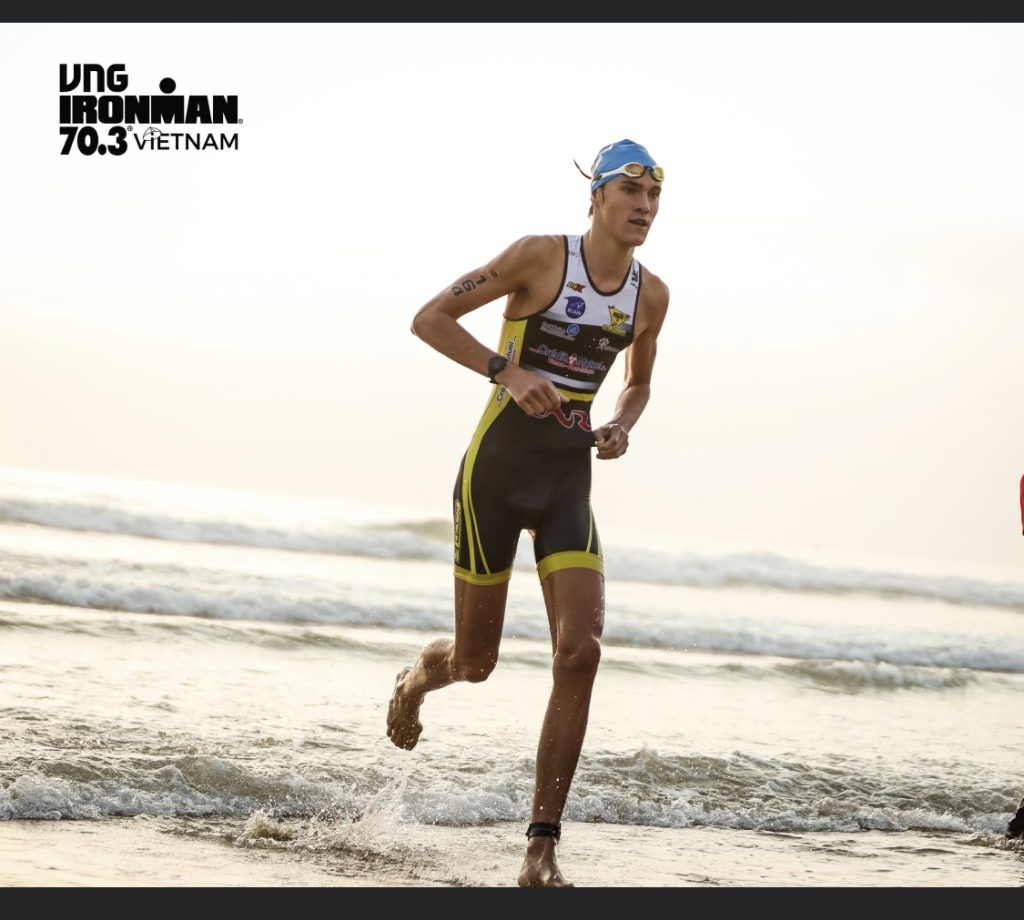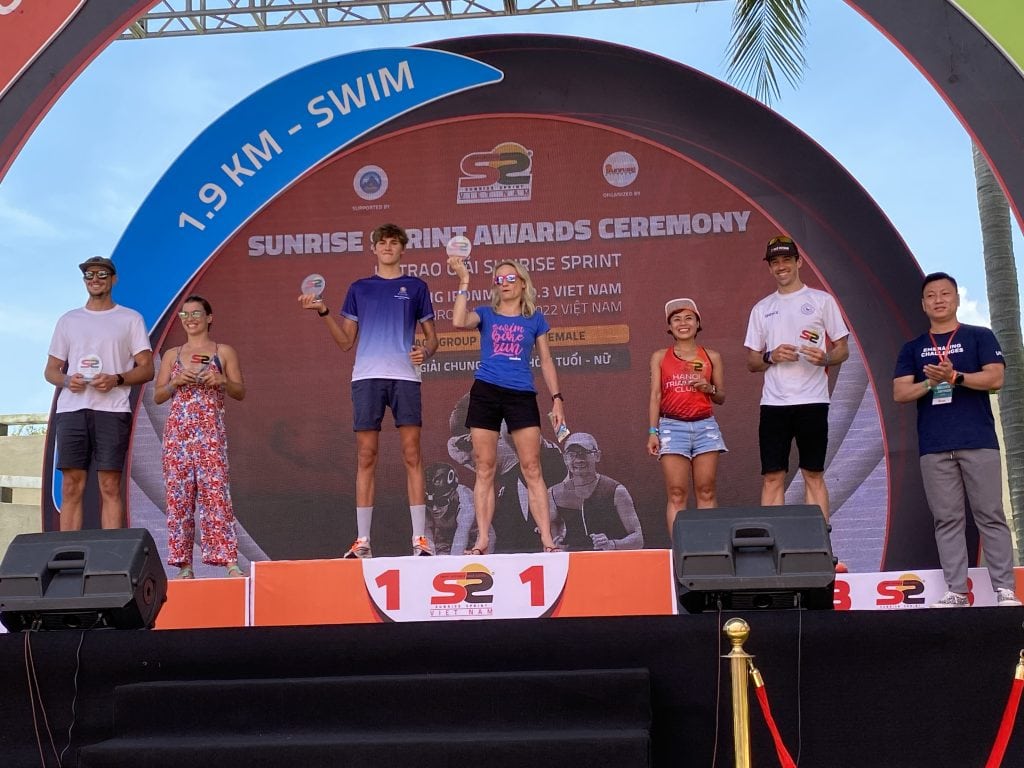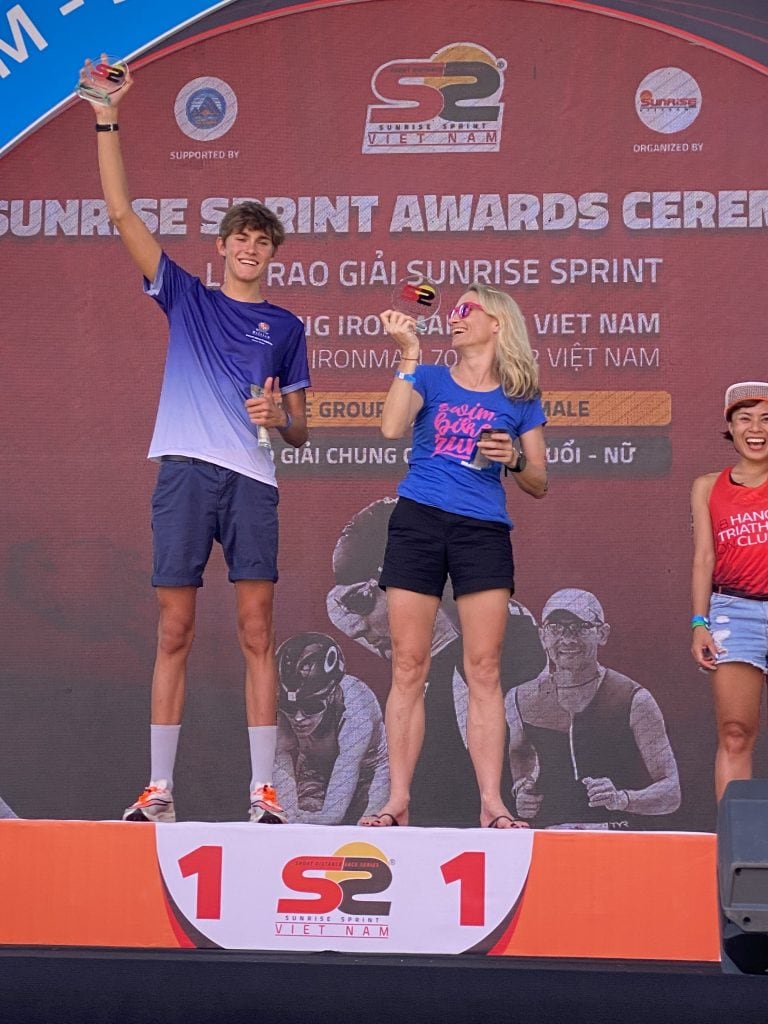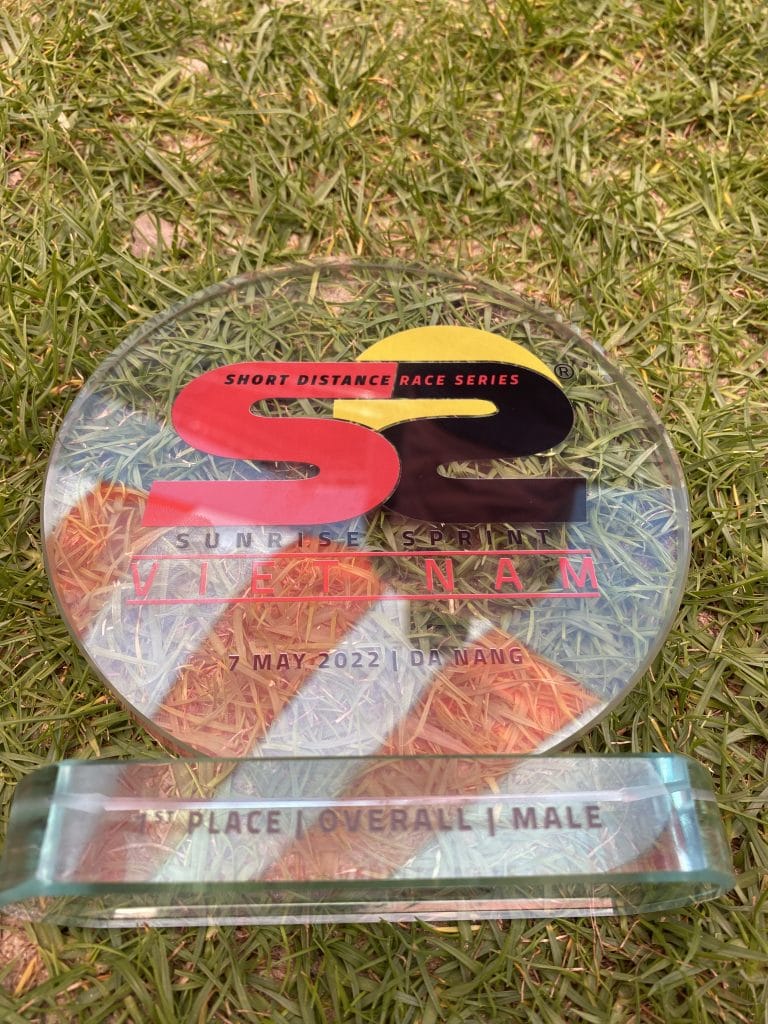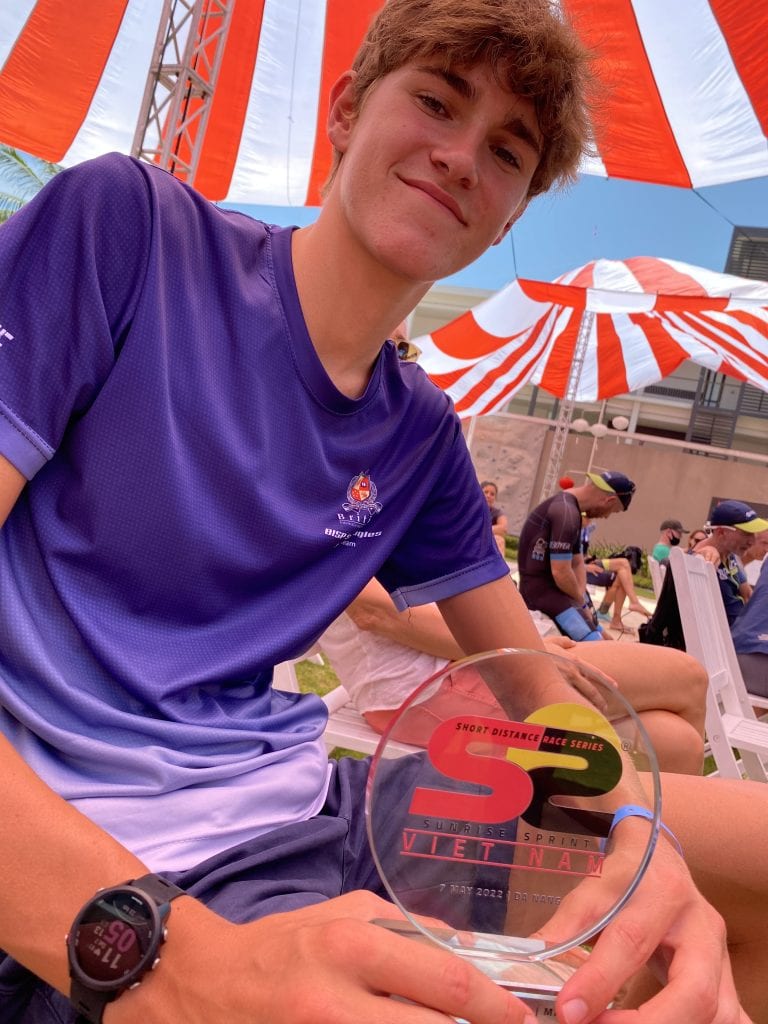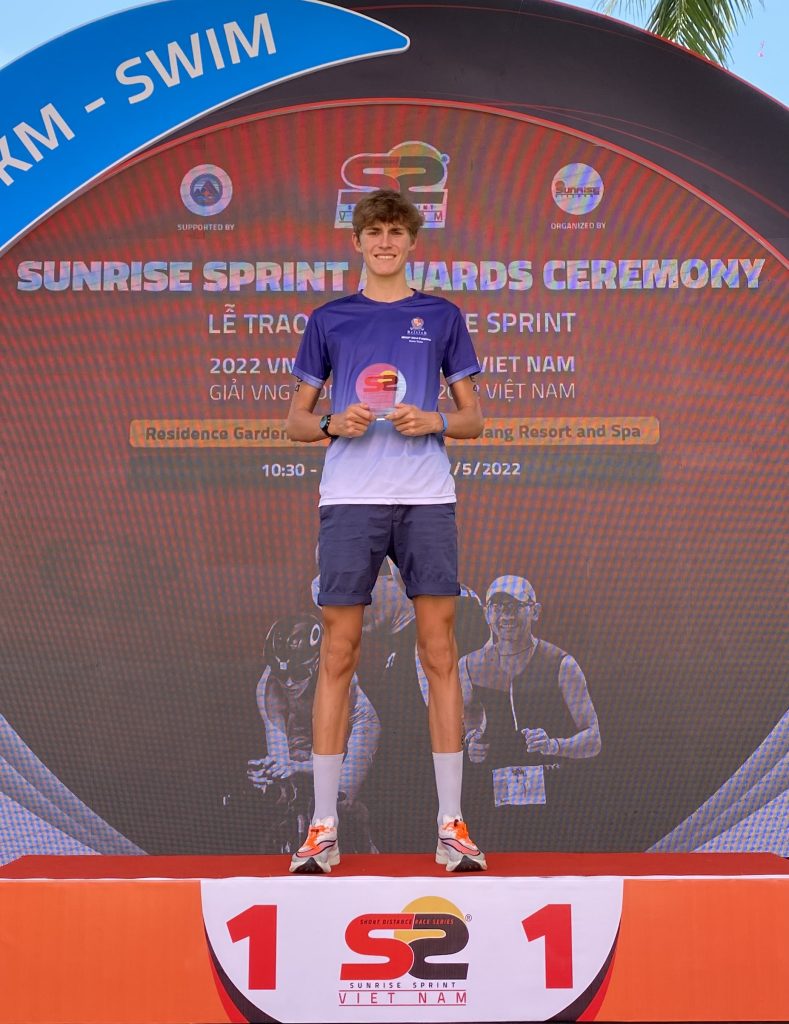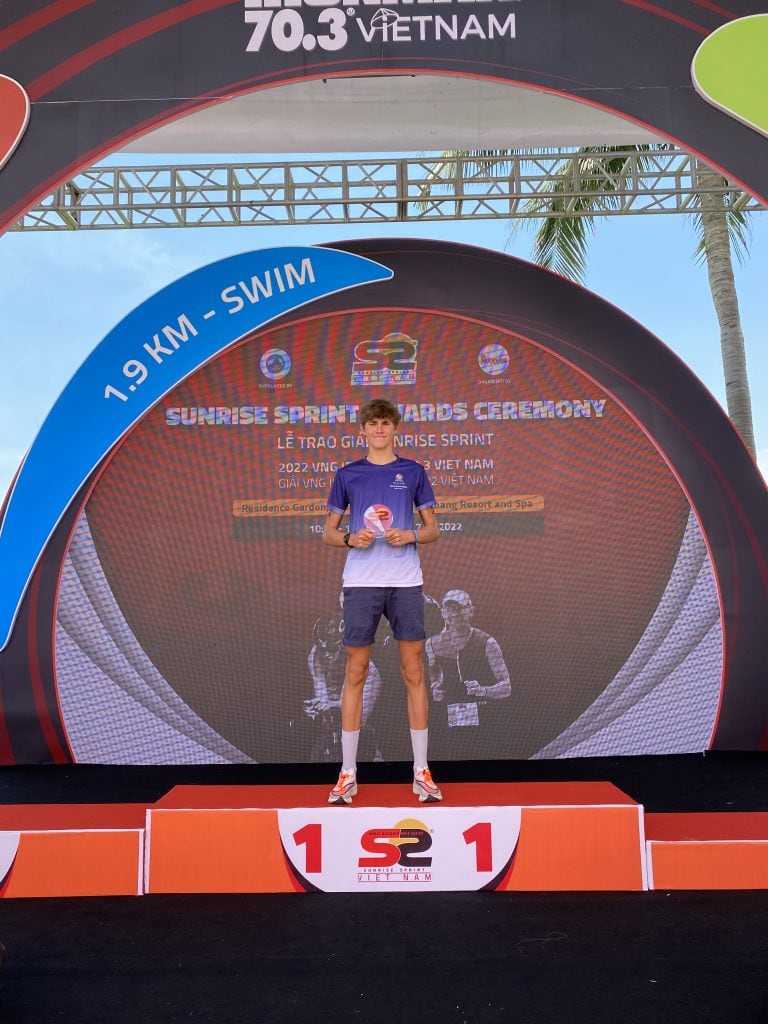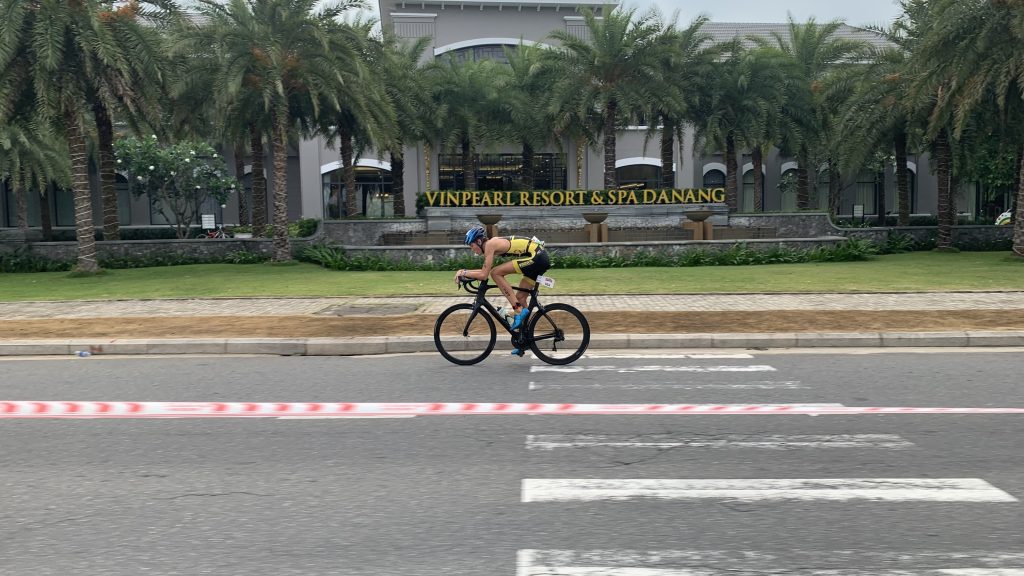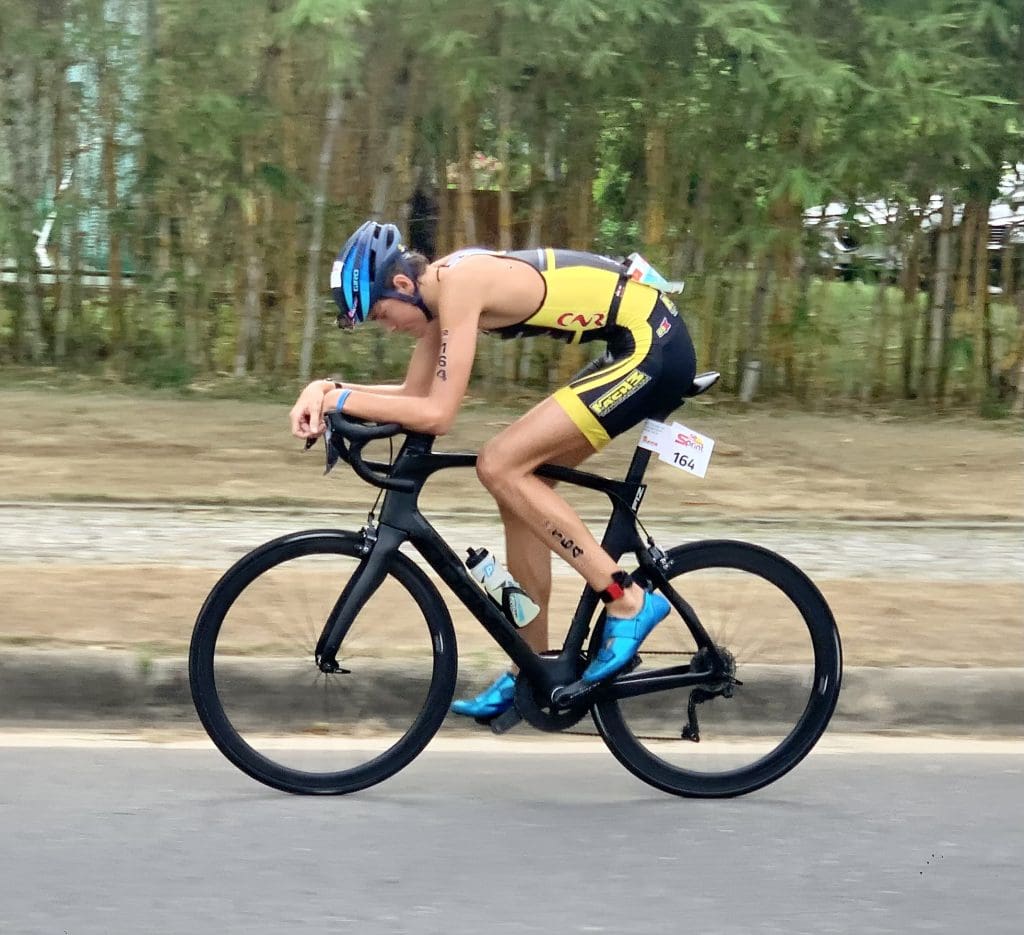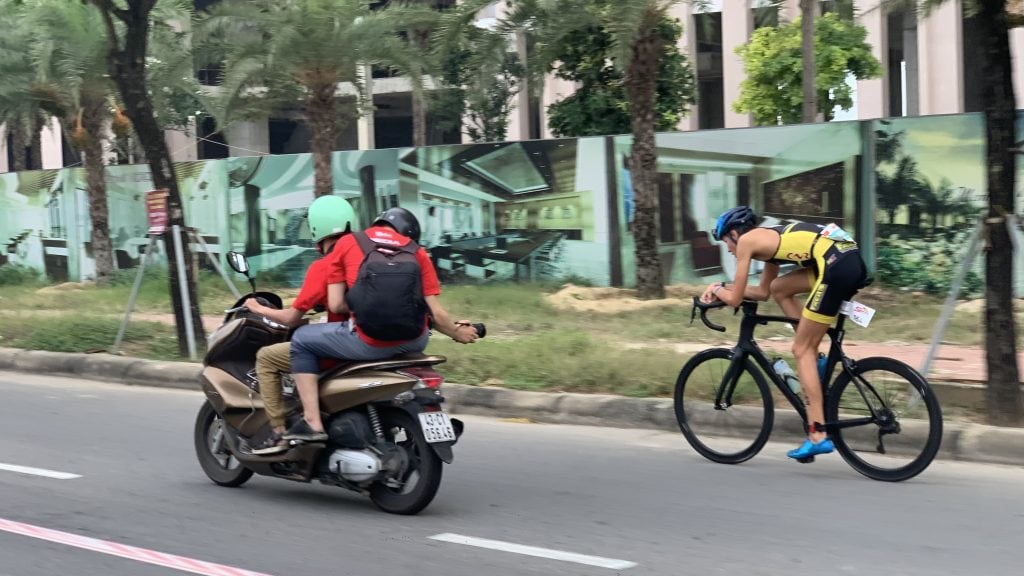 Year 12 BISP student Romeo came in 1st at the Sunrise Sprint Triathlon in Danang Vietnam after a challenging wavy swim, followed by a fast 20k bike ride pacing 36,8km/h average and topped off with a new 5k run personal best time of 17'13''. 
The race was a sprint triathlon organised by Sunrise Sprint that took place in Danang Vietnam on 8th May 2022. On race day, 248 participants including Romeo showed up at the start line on a Saturday morning all eager to win.
"The triathlon started with a 750m swim in a wavy ocean which I completed in 10 minutes 19 seconds, then onto the bike which was 20km on a flat course completed in 32 minutes 36 seconds, finishing the triathlon with a 5km run that was done in 17 minutes 13 seconds giving me a new personal best and allowing me to take 1st place overall." 
This win was a much-welcomed achievement for the triathlete before the start of the season next month at the Mach 3 Triathlon training in preparation for the French nationals. Romeo and his family expressed their thanks to BISP swim coach Colin Braund for the swim coaching and to Didier Rivet for his efficient triathlon coaching that prepared Romeo for his exceptional performance.