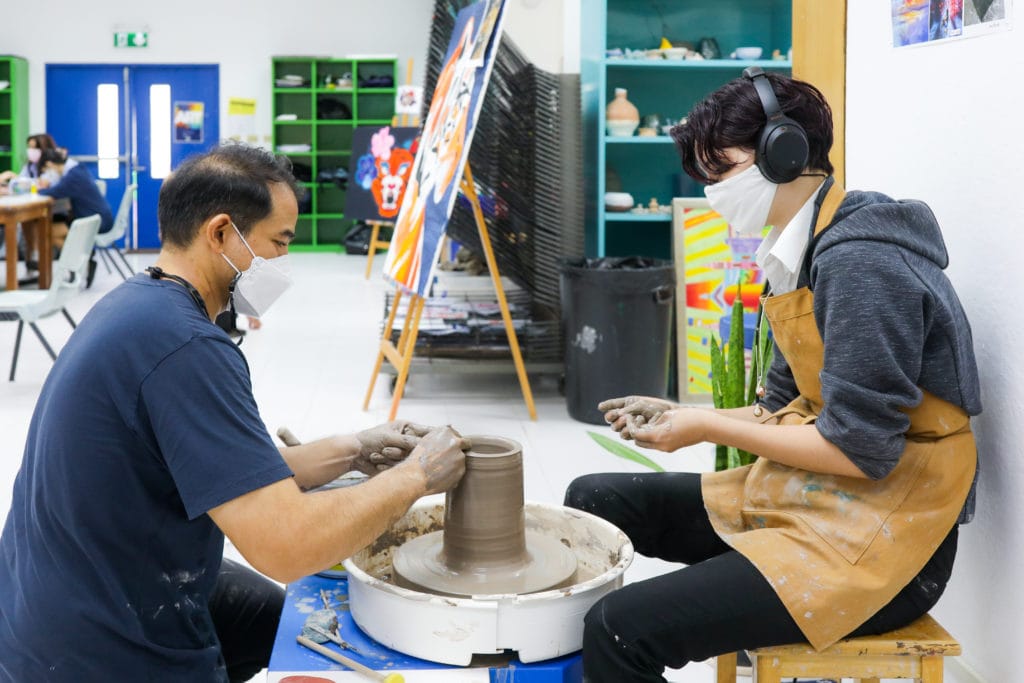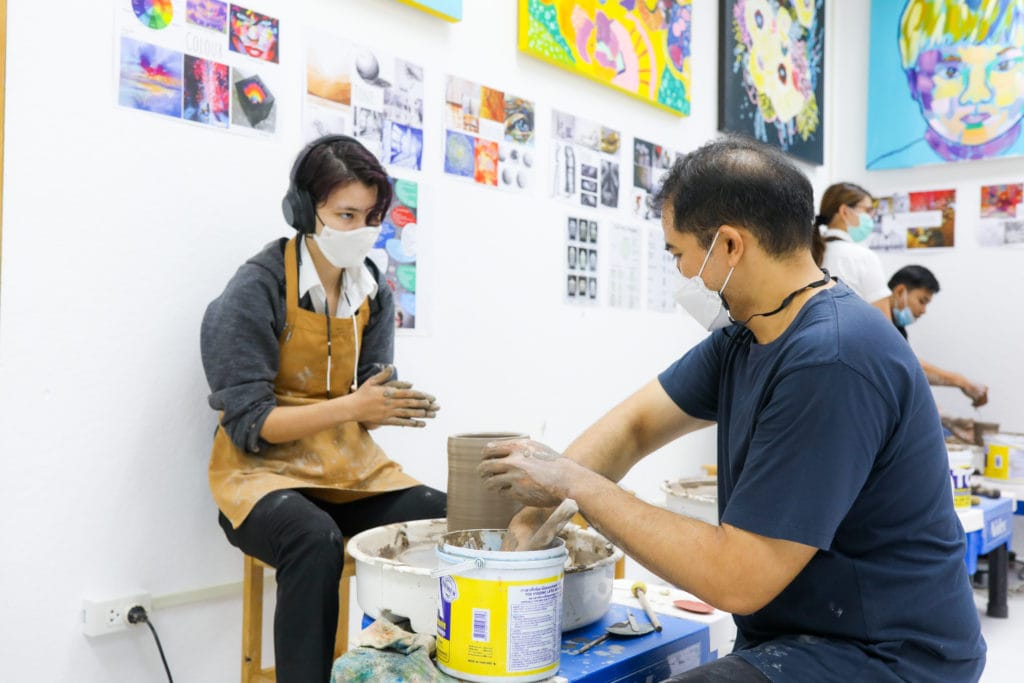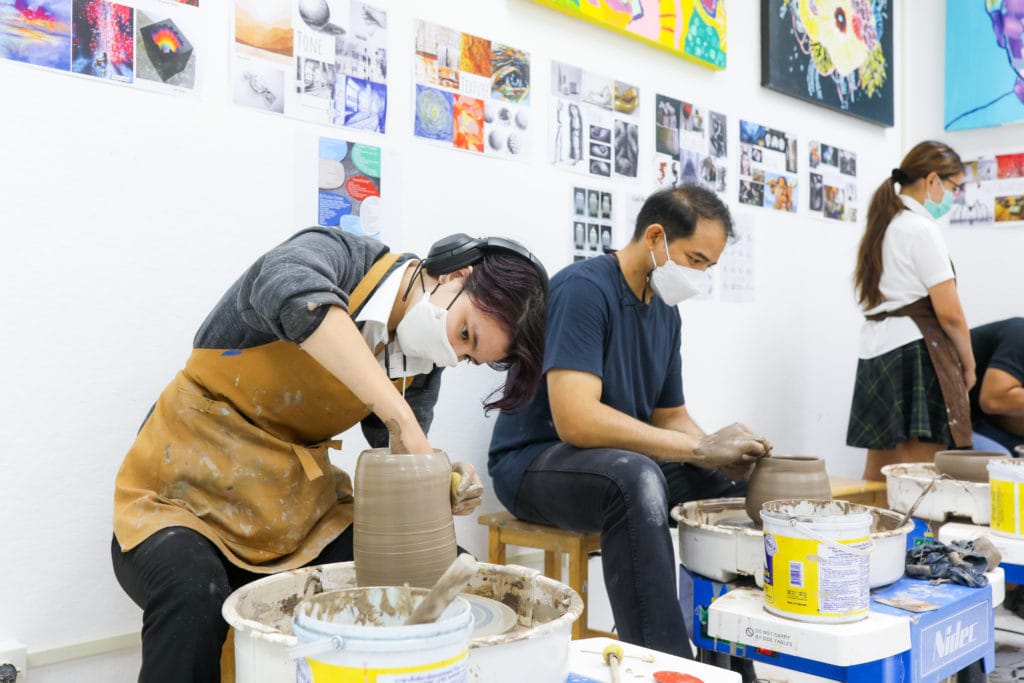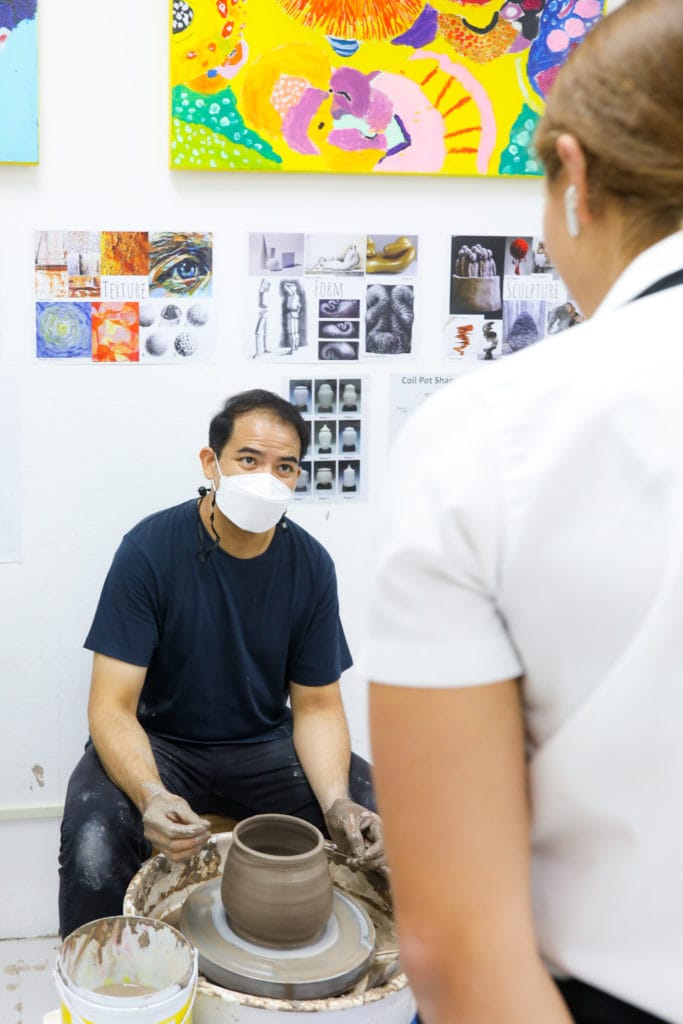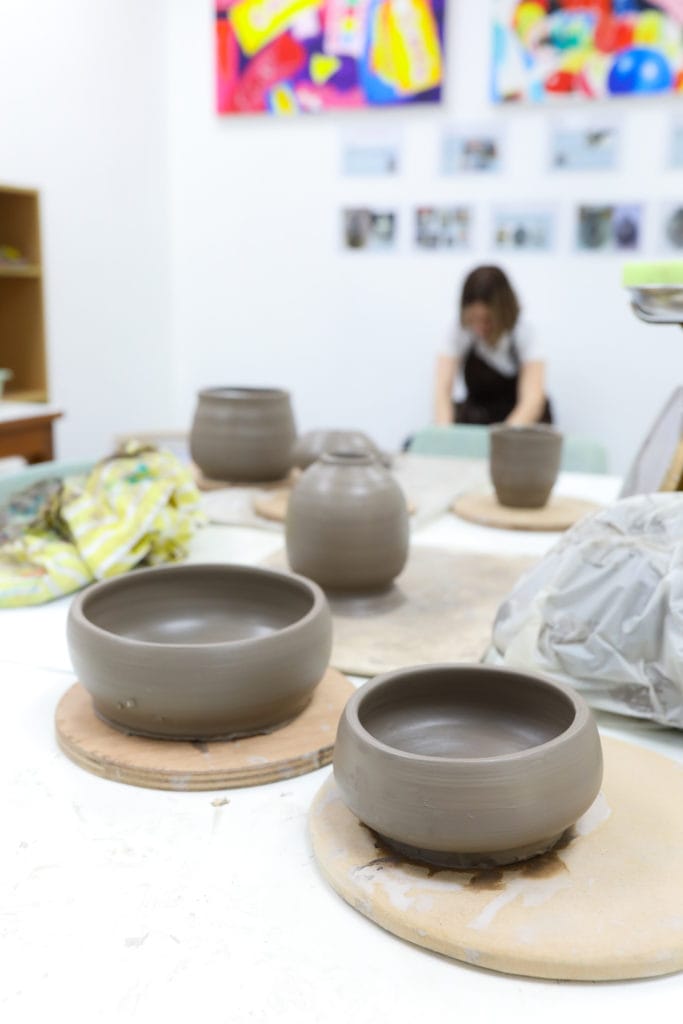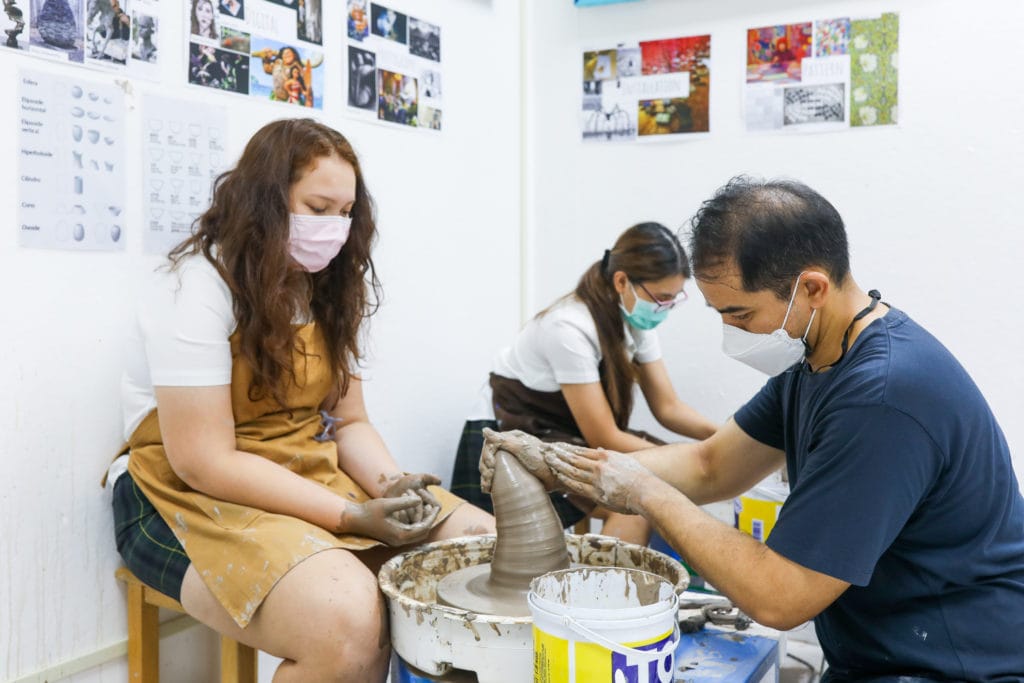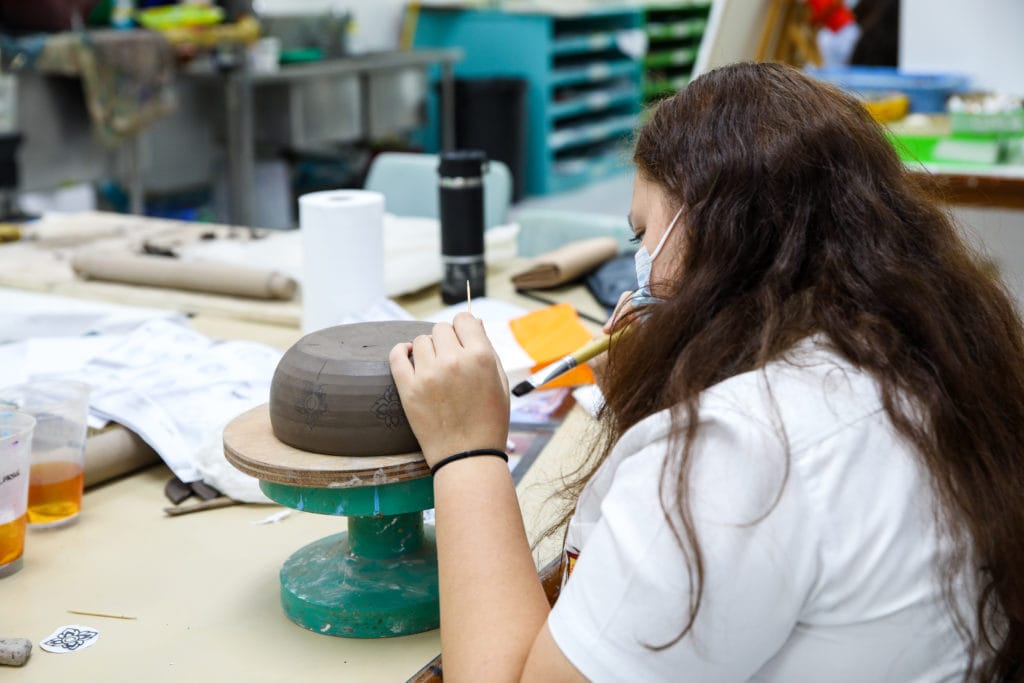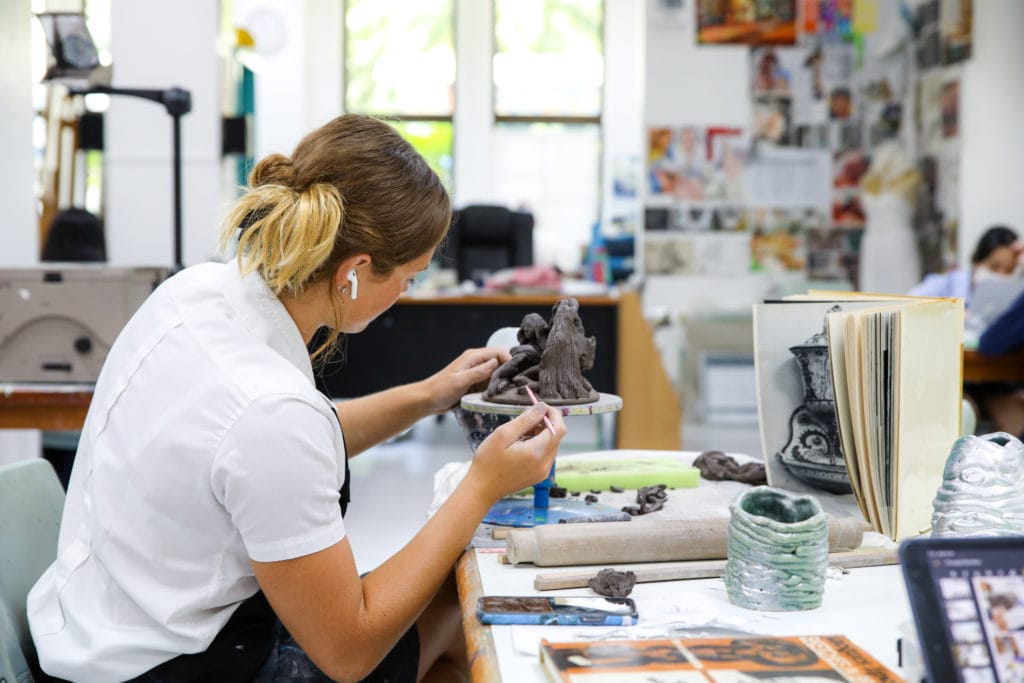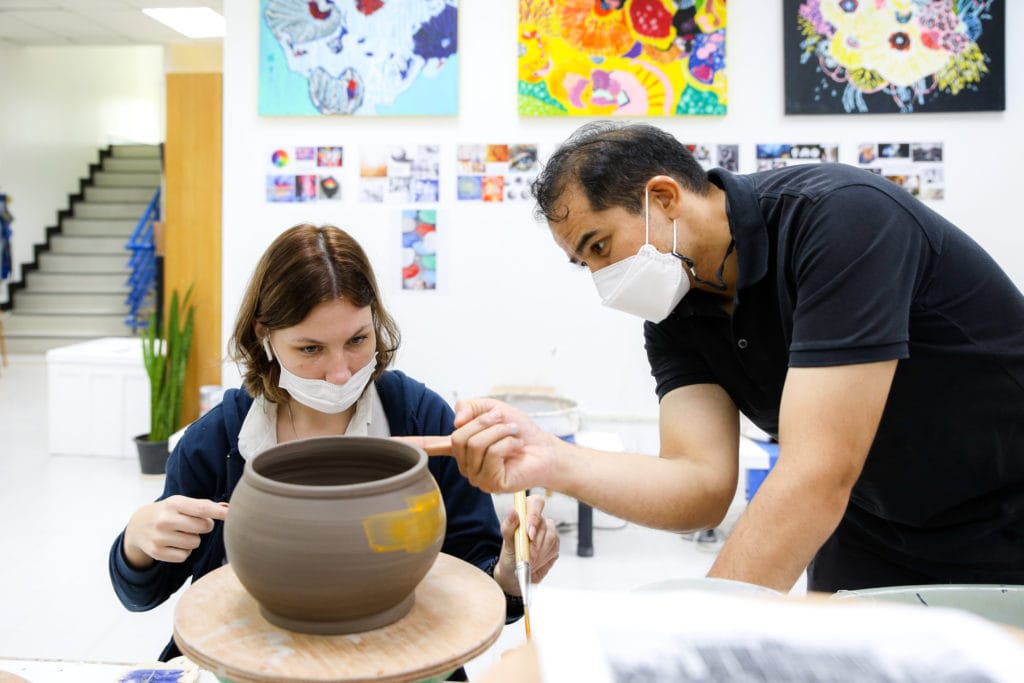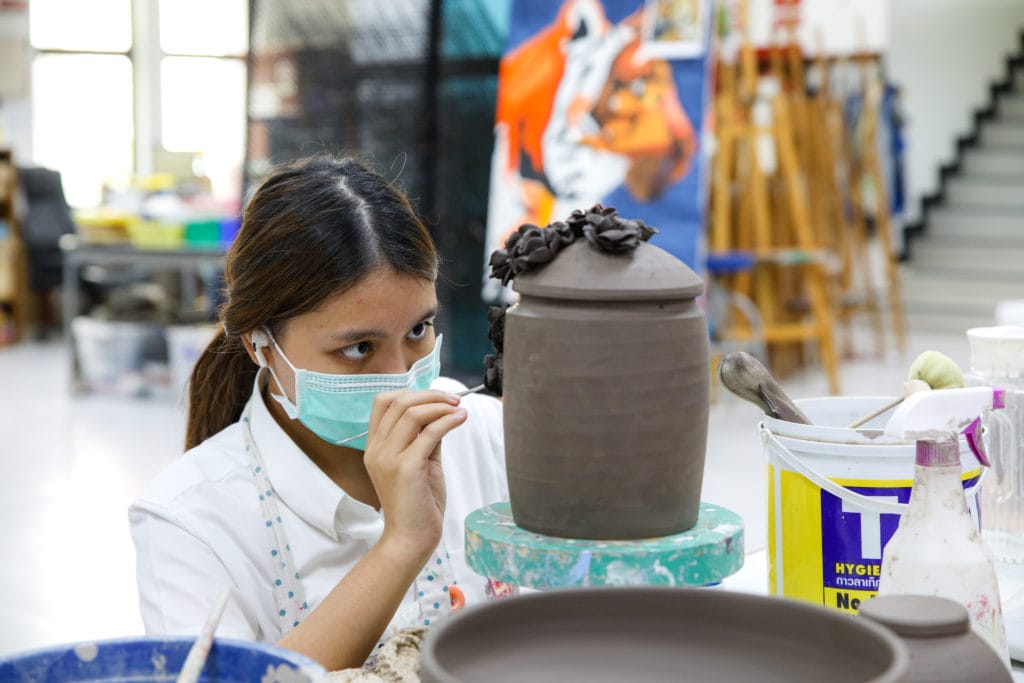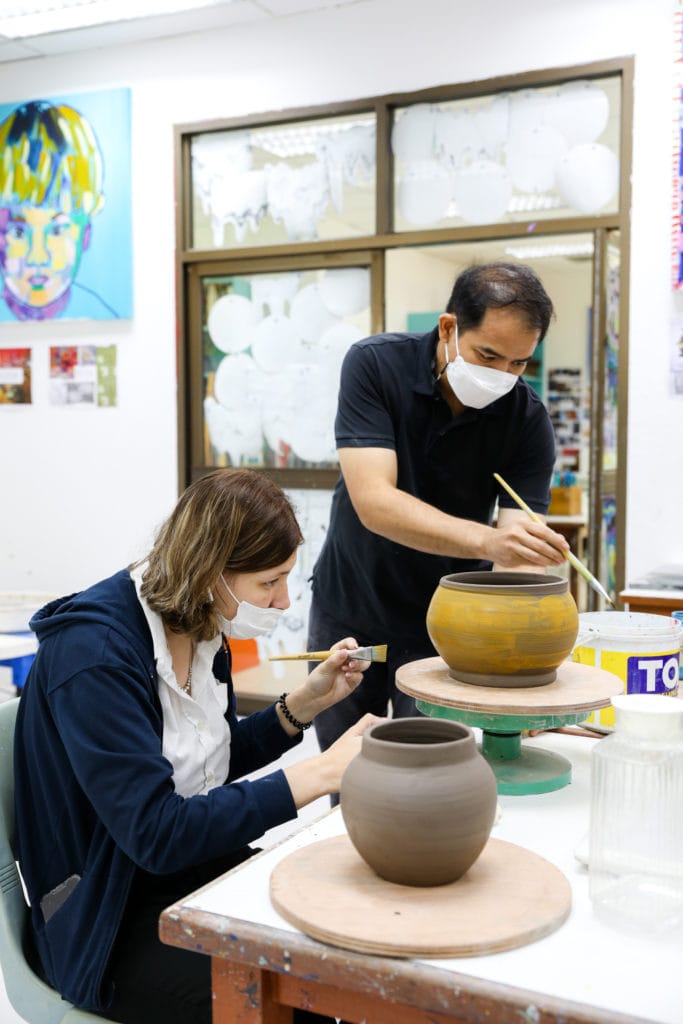 BISP was fortunate to host InClay Studio potter Jirawong Wongantran from the 7th to the 11th February 2022.  Jirawong Wongantran is Chiang Mai based artist who hosted a week-long specialist workshop with Year 10, Year 12 and Year 13 IGCSE and IB art students. 
For the first two days, students experimented with throwing pots of all shapes and sizes. They then used their best pieces to develop their work, in a hand-build method, to include different decorative elements related to their coursework.

Students were shown how to throw a pot and also hand-build. In order to maximise the experience, each student came to the workshop with an idea and sketch of what they planned to make through the workshop. Guided by their teacher, and interactions with the visiting potter, students had the opportunity to take their ideas and to make work that was personal to them about subjects they feel passionate about.
Once their pieces were made, students were taught the process of dip glazing and also brush on glaze to add colour to their work.
Each of these pieces will be used as one of the exhibition artworks at IB and at IGCSE where it will be integrated into each student's body of coursework.