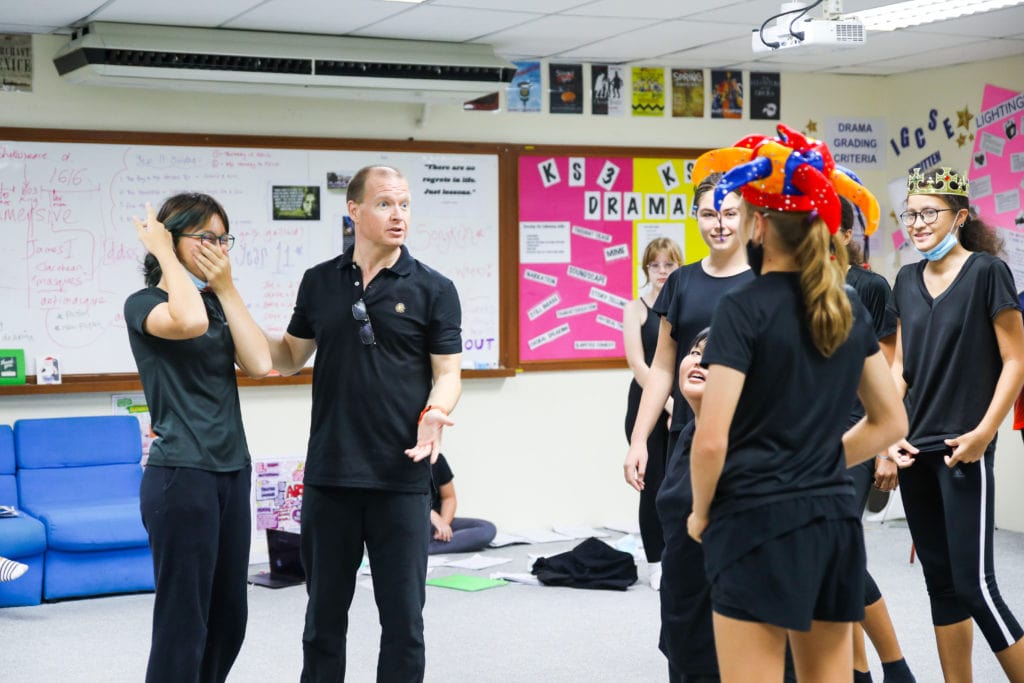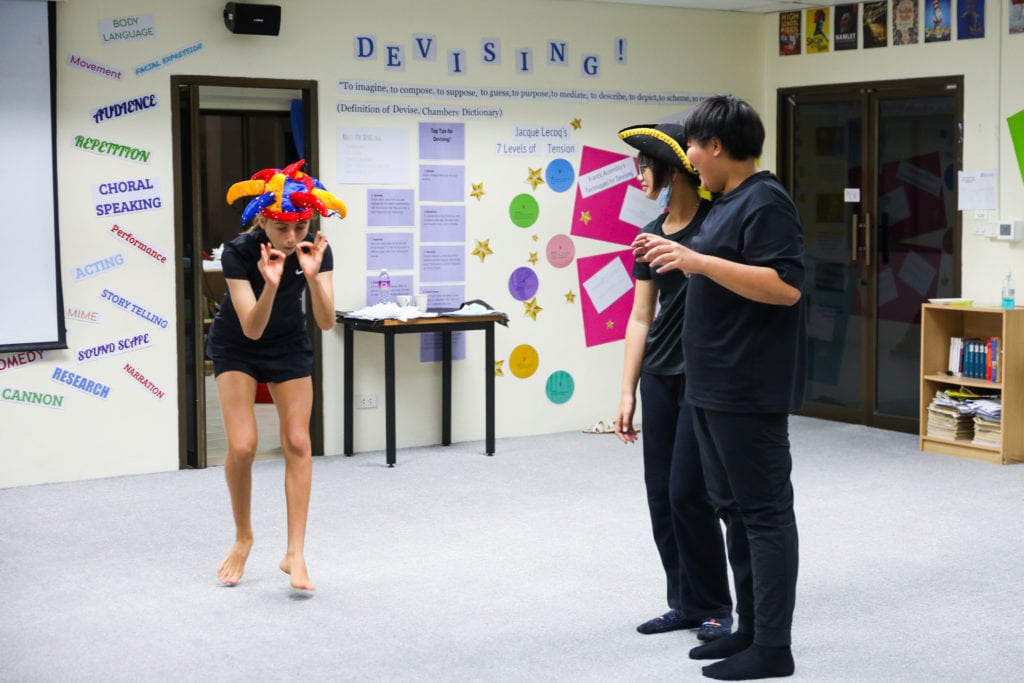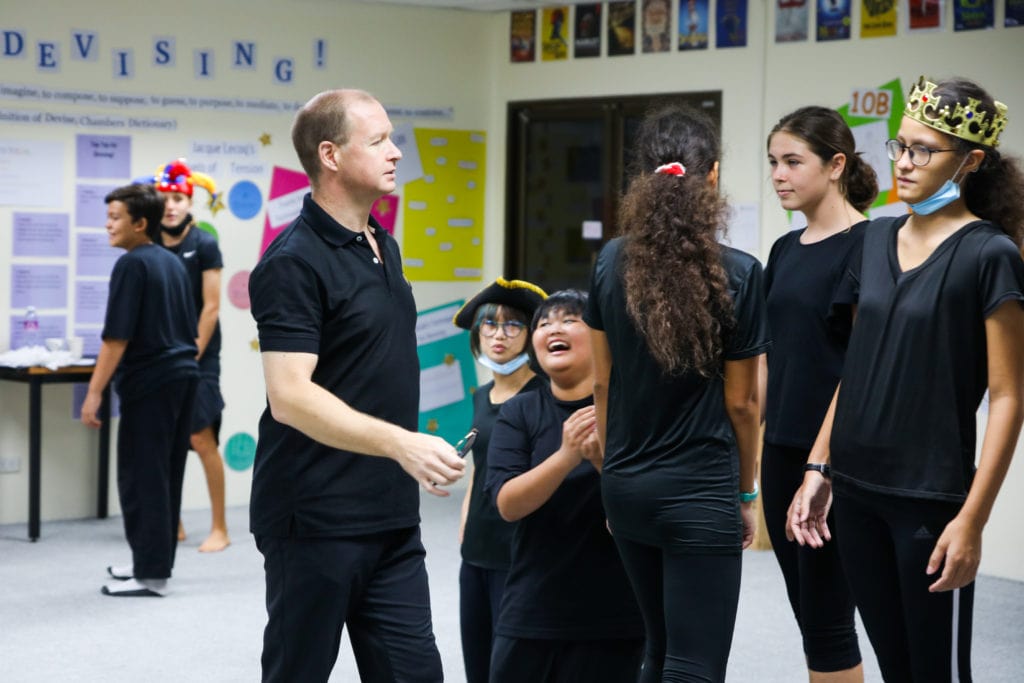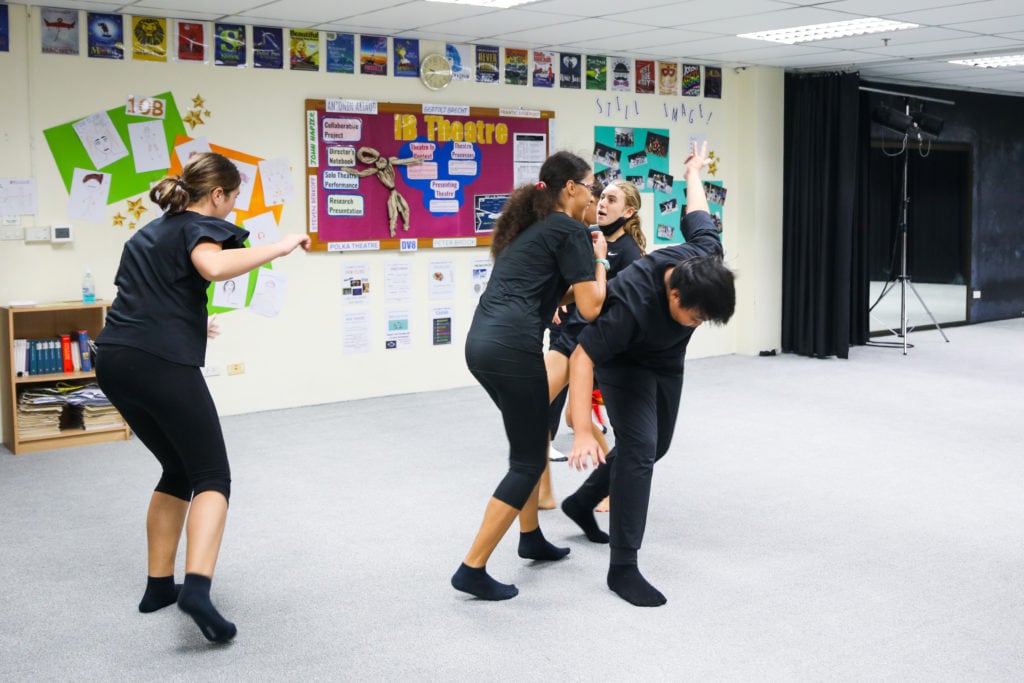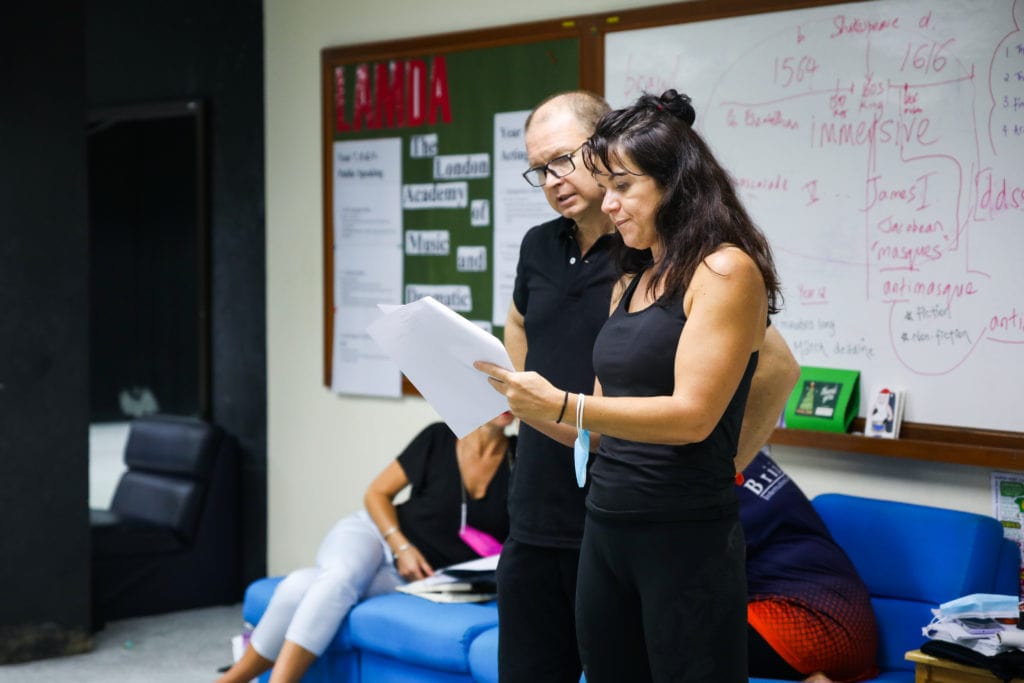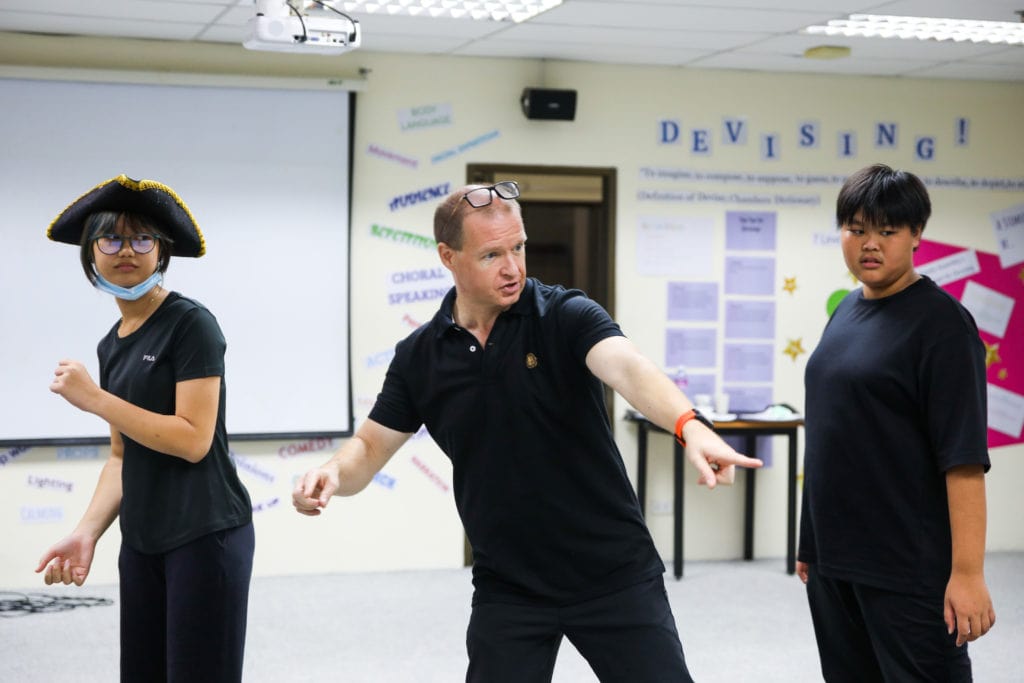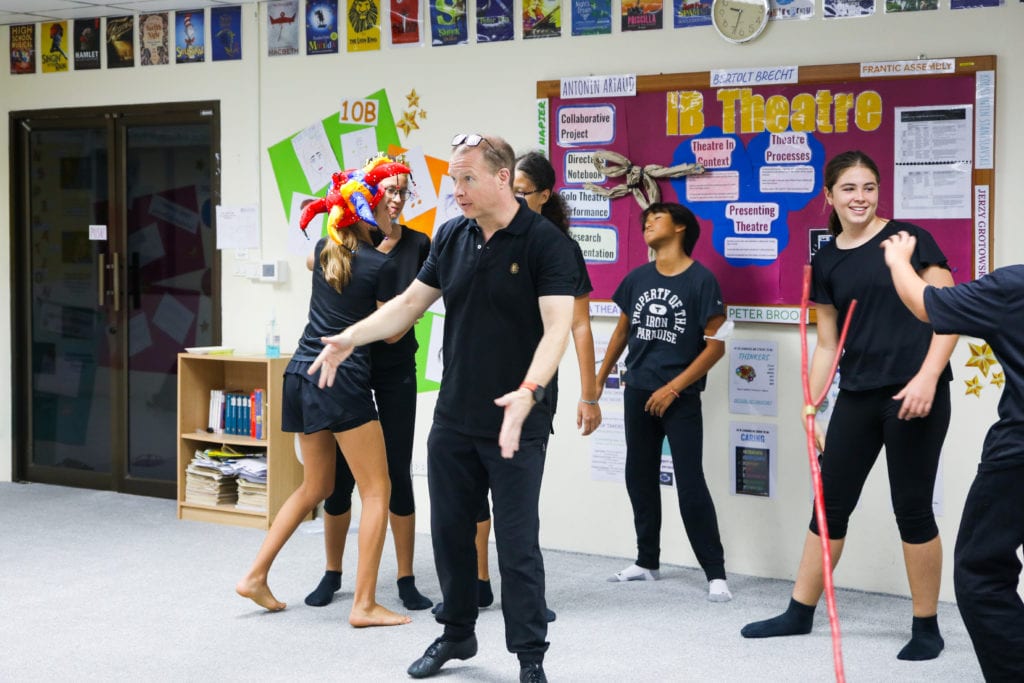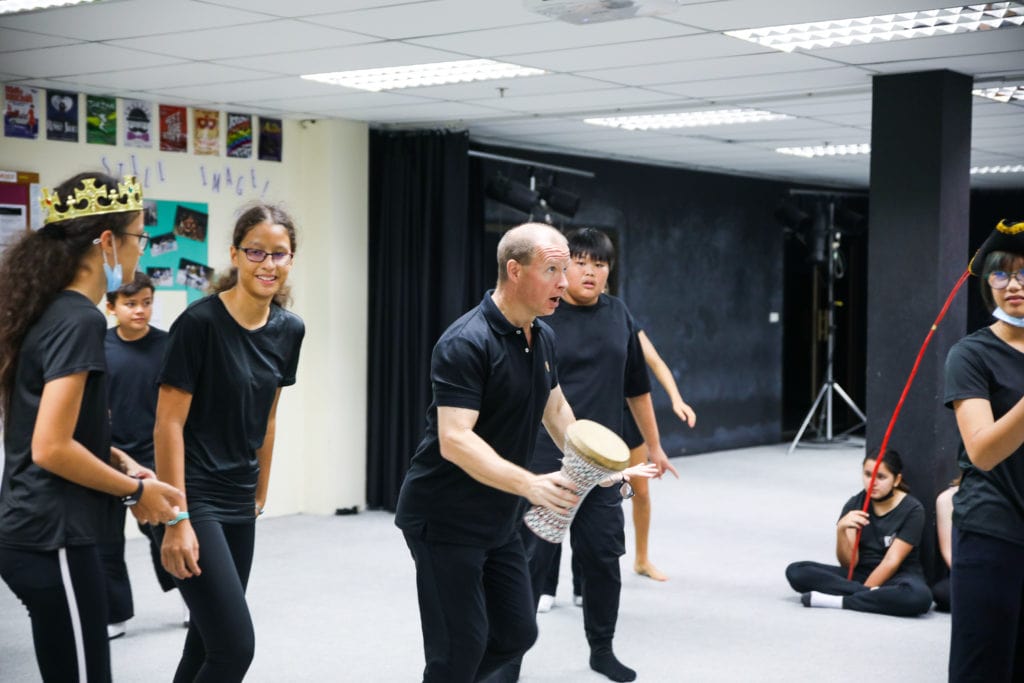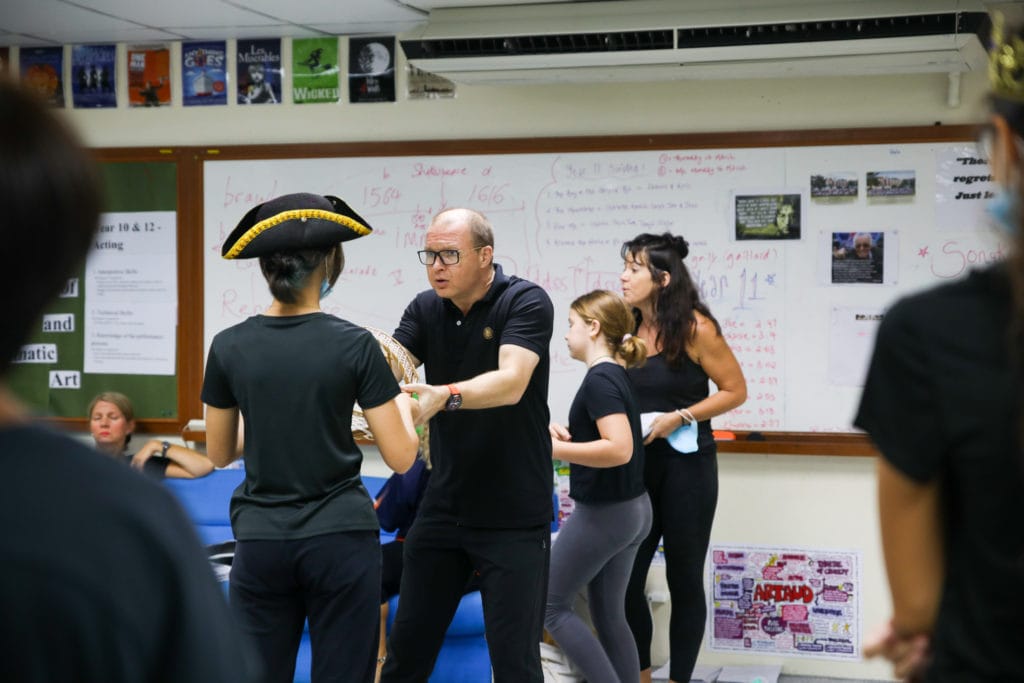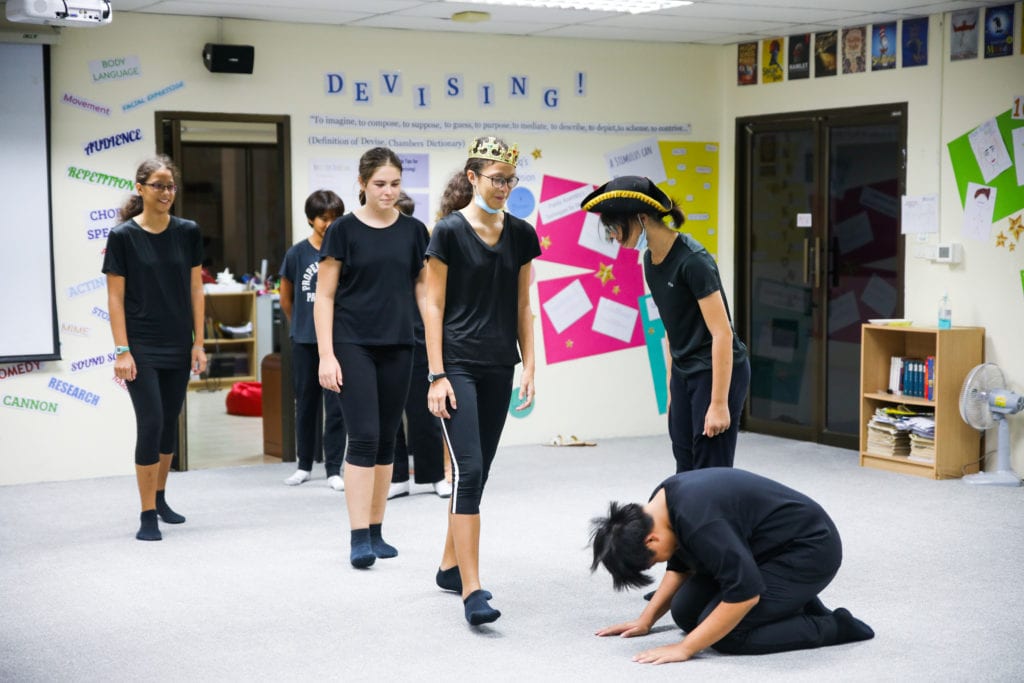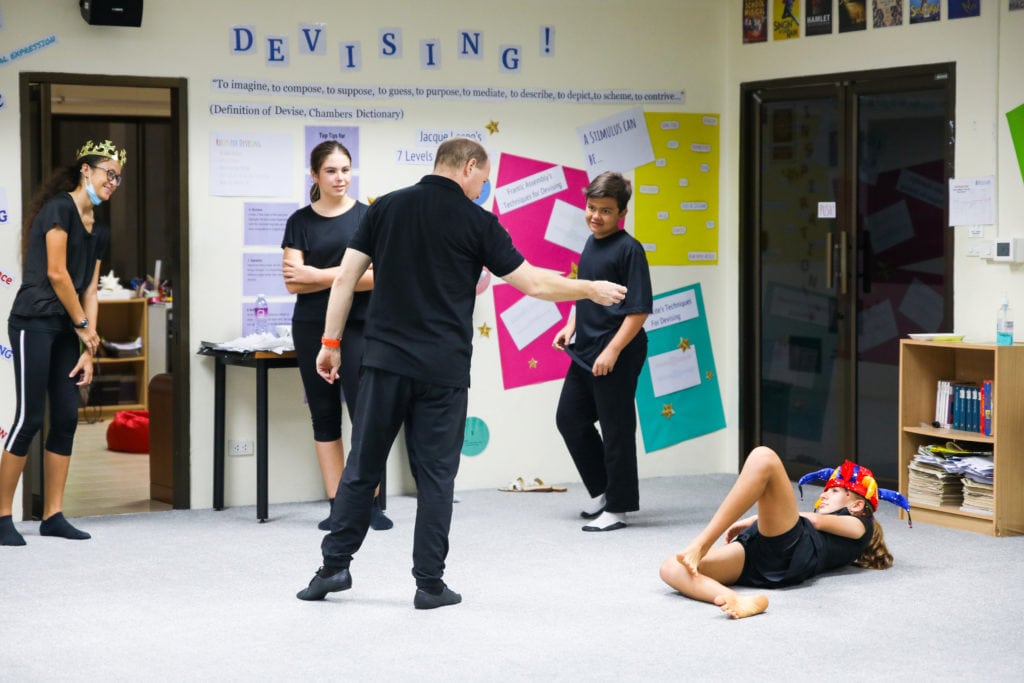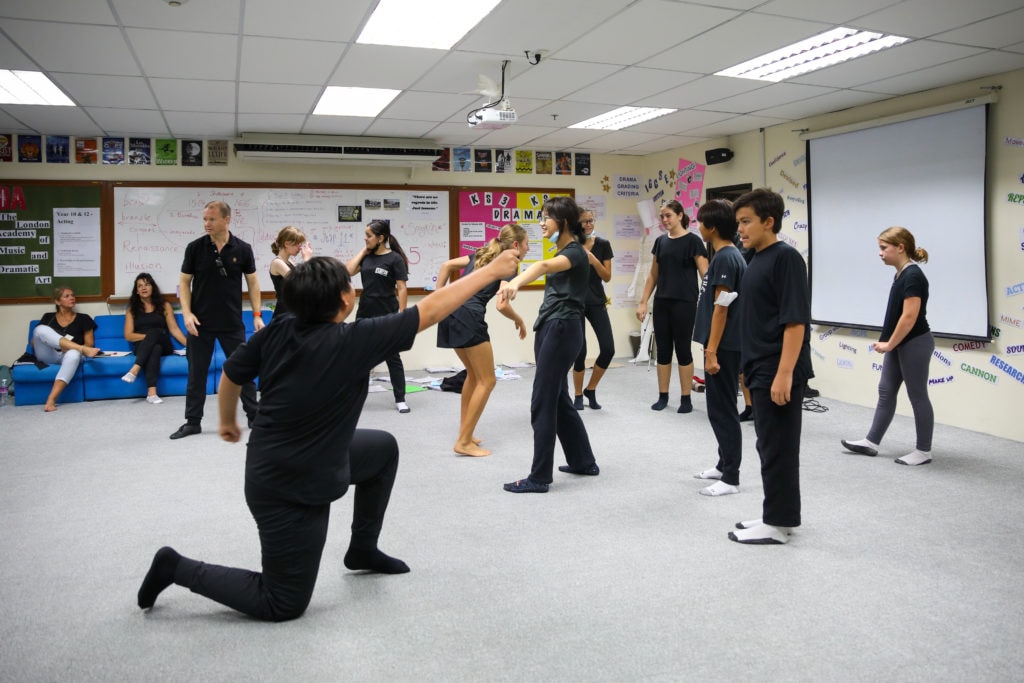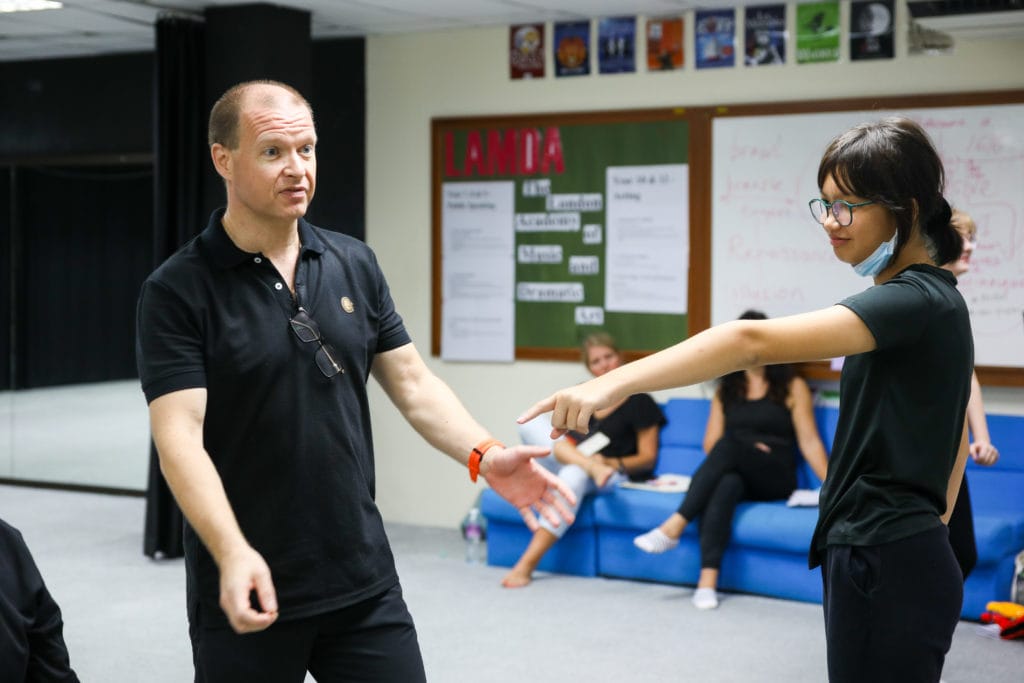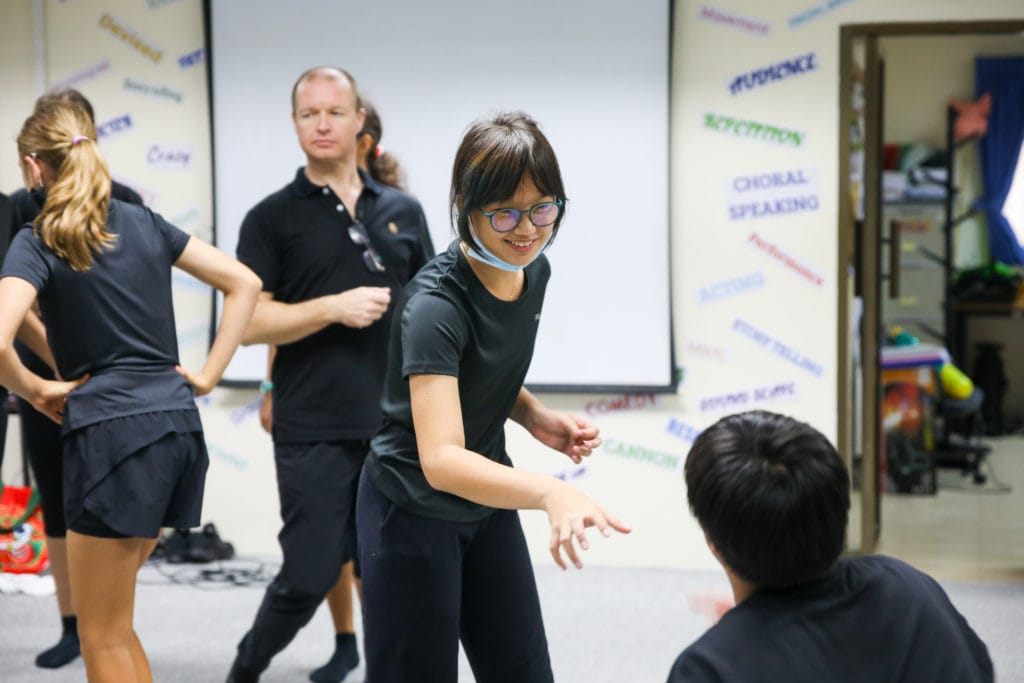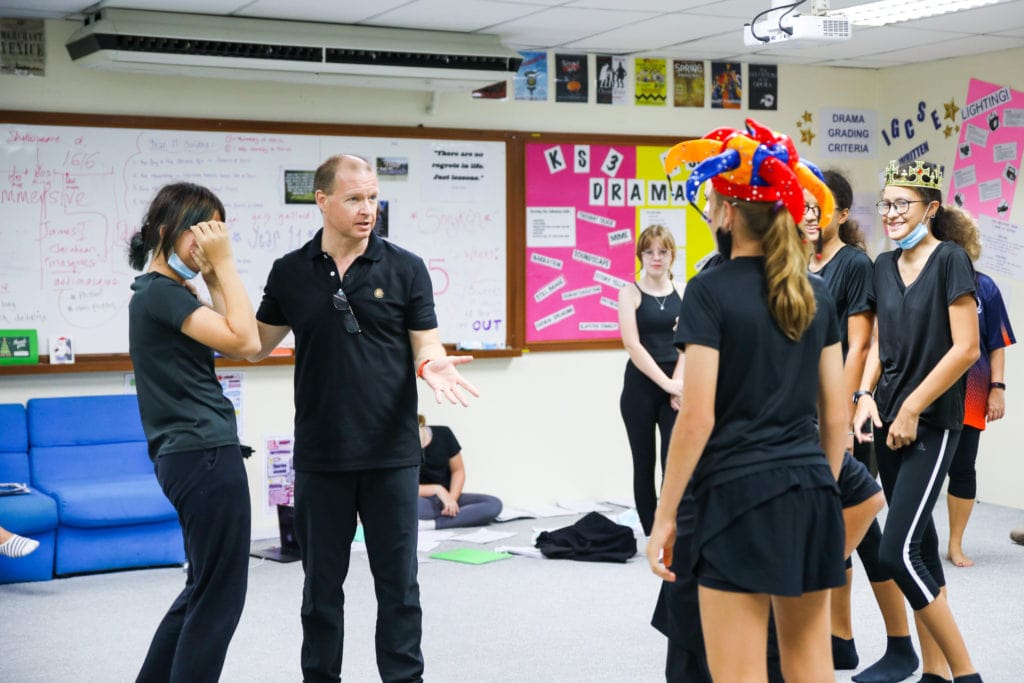 For two days the BISP Drama Department had the pleasure of welcoming Darren Royston to work alongside students preparing for their Shakespeare Festival performances. Darren is a professional director and performer and works with many exciting theatre companies in the UK and in Asia. 
His two-day workshop centred around the plays students were covering for the upcoming Shakespeare Festival on Thursday 31st March. The first day focused on Romeo and Juliet with the Year 10 IGCSE class and Macbeth with Year 12 IB Theatre students. On the second day, Darren worked on The Tempest with KS3 students. 
Darren Royston is an established international choreographer, director, dance consultant in drama and also a specialist in historical dance and movement. He has worked in theatre, musicals, opera, film and television.
Darren is the artistic director of Nonsuch History & Dance, Chairman of the Early Dance Circle, a council member for the UNESCO International Dance Council, drama consultant at the Laban Guild for Movement and Dance, and is an Associate Tutor at the Royal Academy of Dramatic Art (RADA). He is also a freelance dance consultant working in theatres, including the National Theatre and the Old Vic.
His recent TV credits include being Dancing Master on BBC4's Dancing Cheek to Cheek. He has also appeared on The Alan Titchmarsh Show for ITV, Supersizers Go…Restoration with Sue Perkins and Giles Coren, Armstrong & Miller and on the BBC's Blue Peter.  Read Full Bio: http://www.darrenroyston.com/biography/http://www.darrenroyston.com/biography/
Over the two days, all students and teachers learnt a lot from Darren and his expertise and we will be looking forward to welcoming him back to BISP soon.