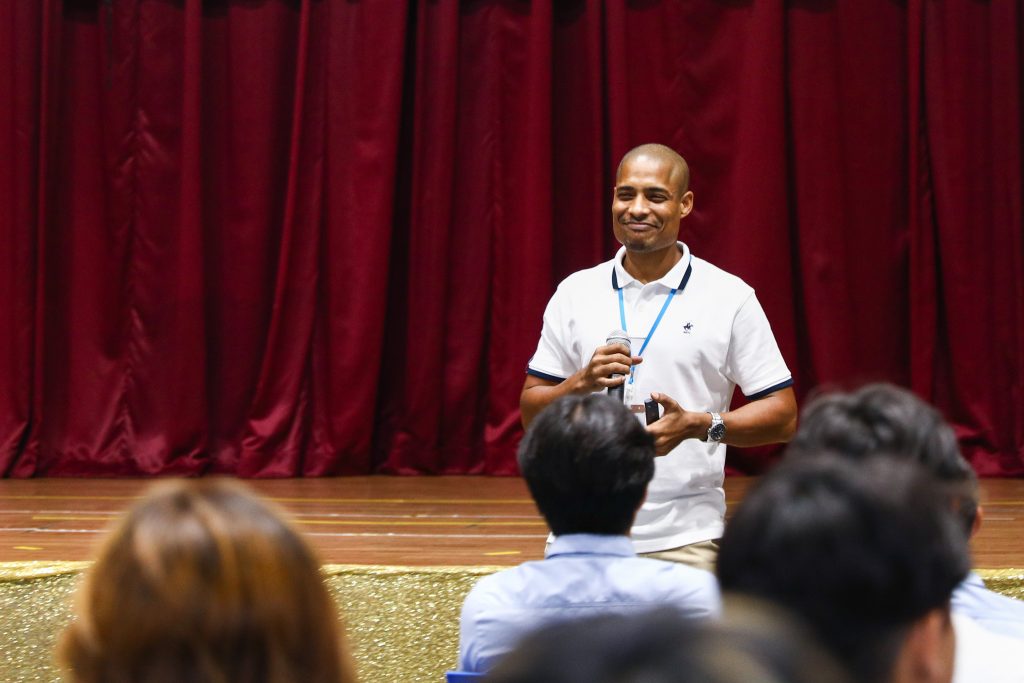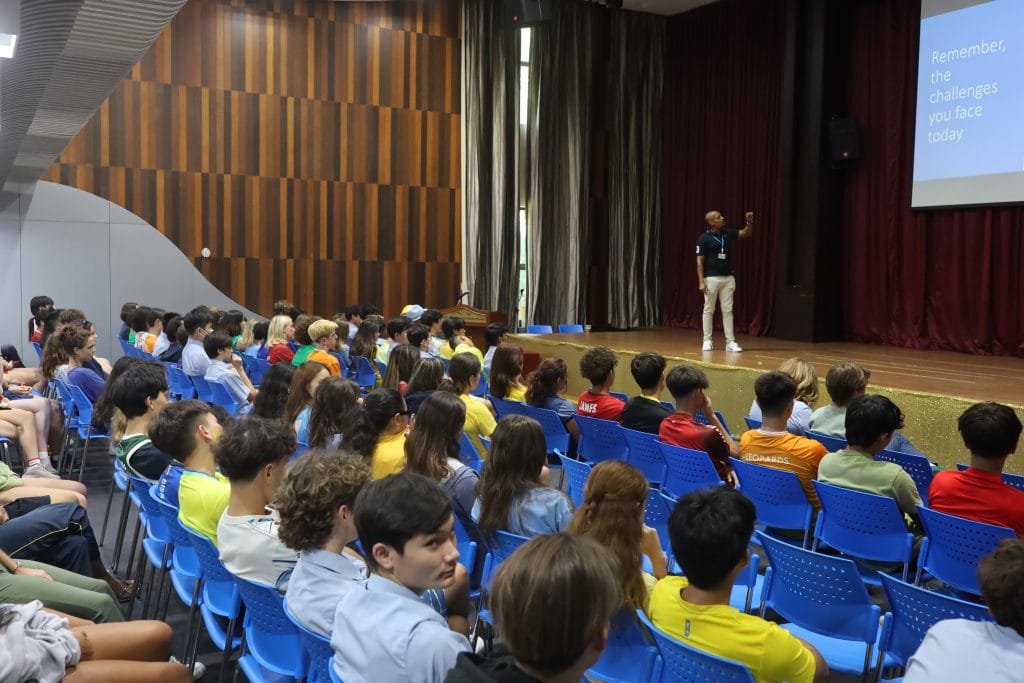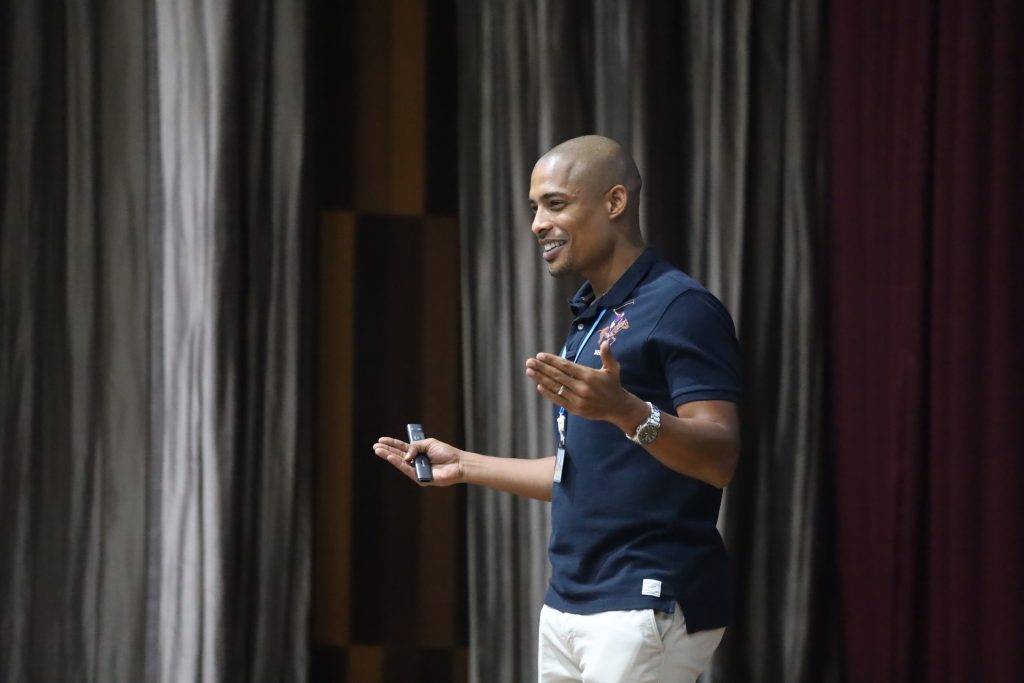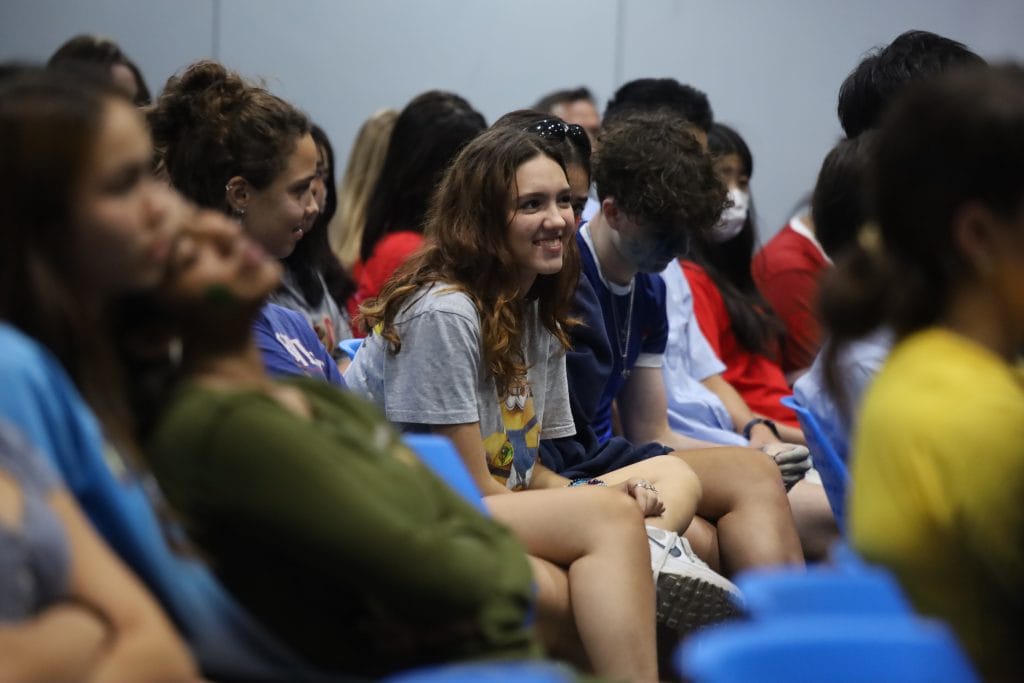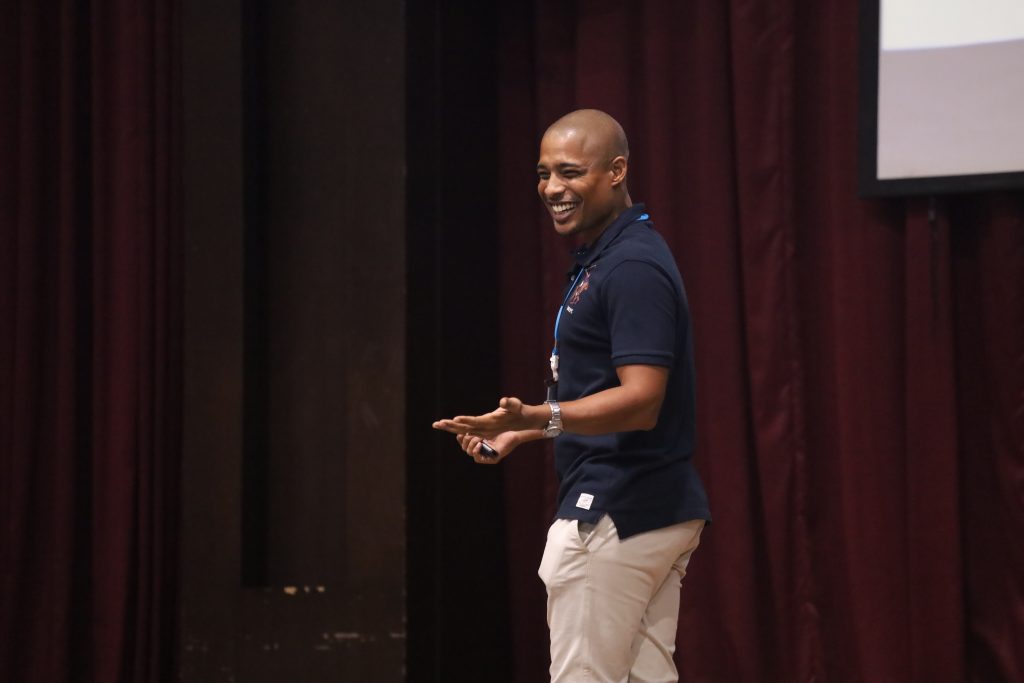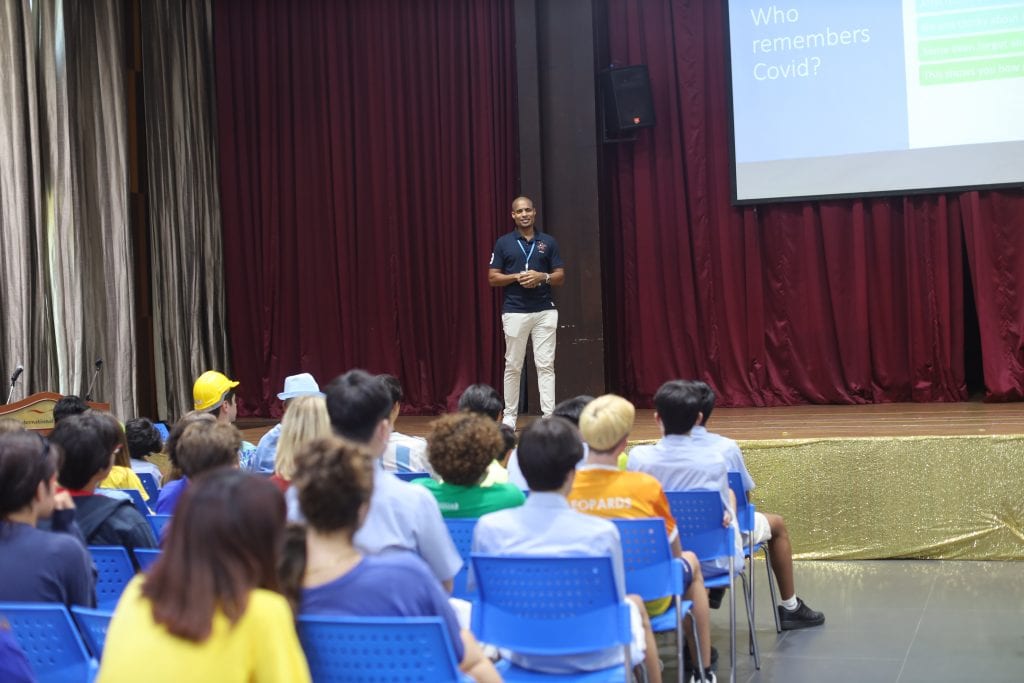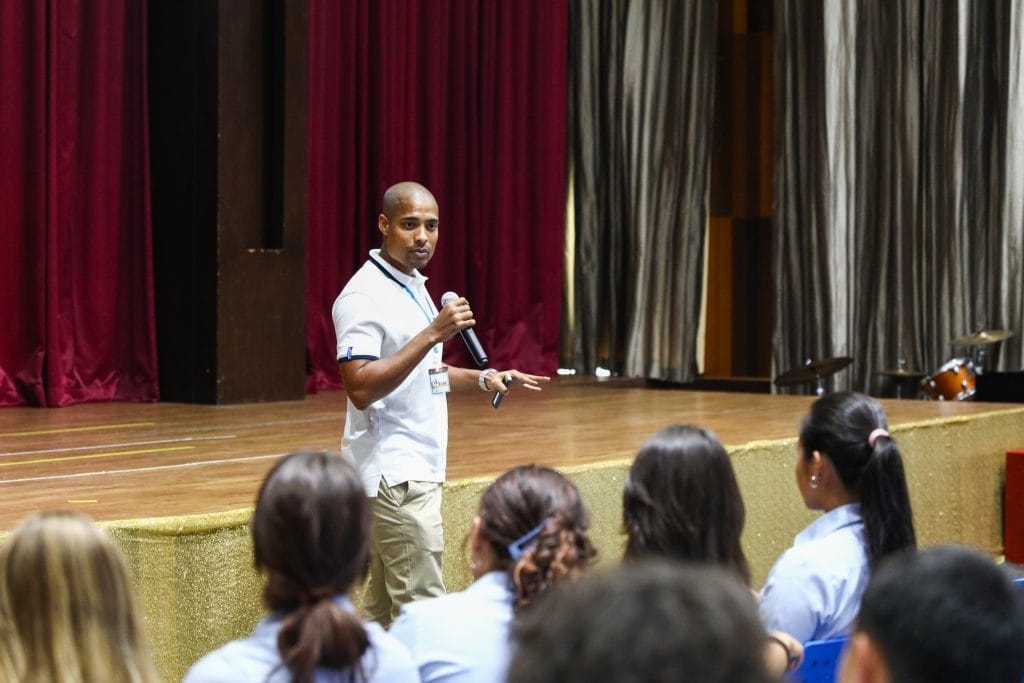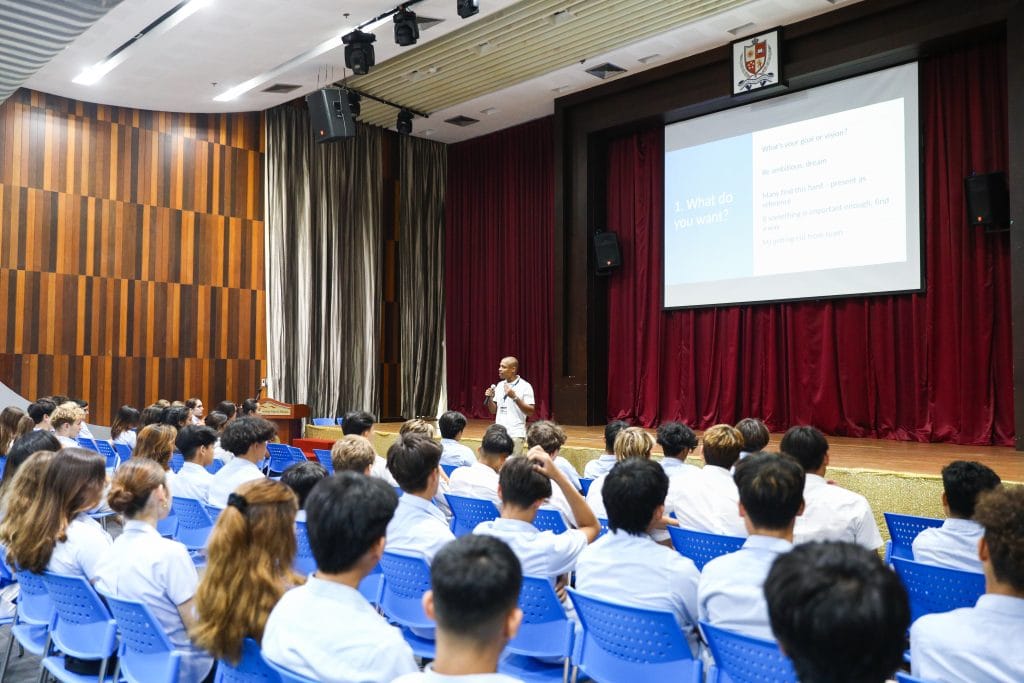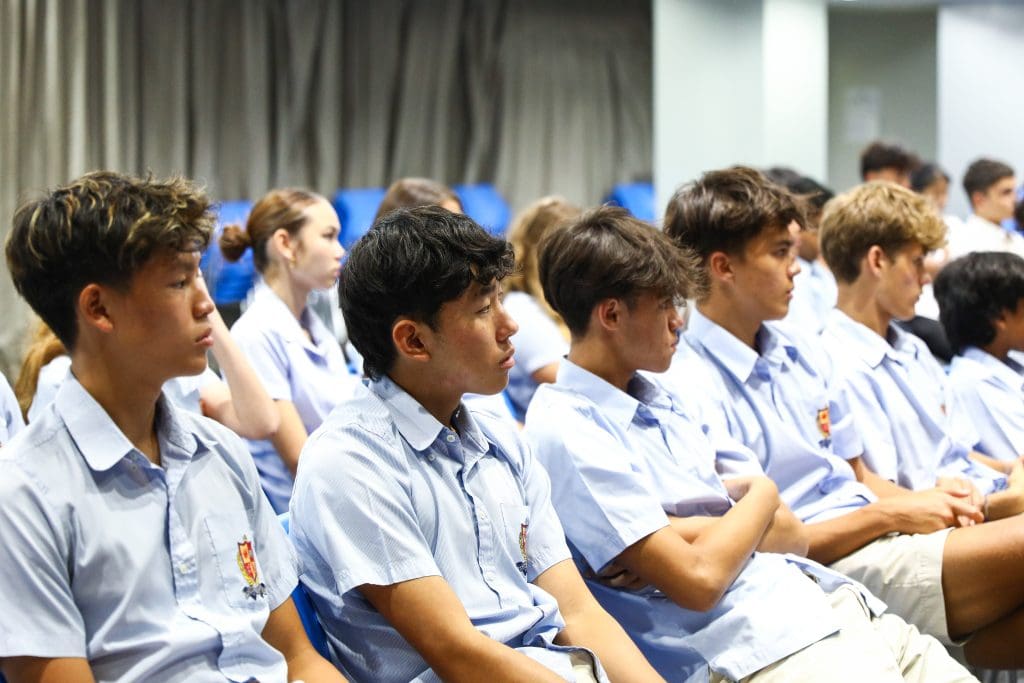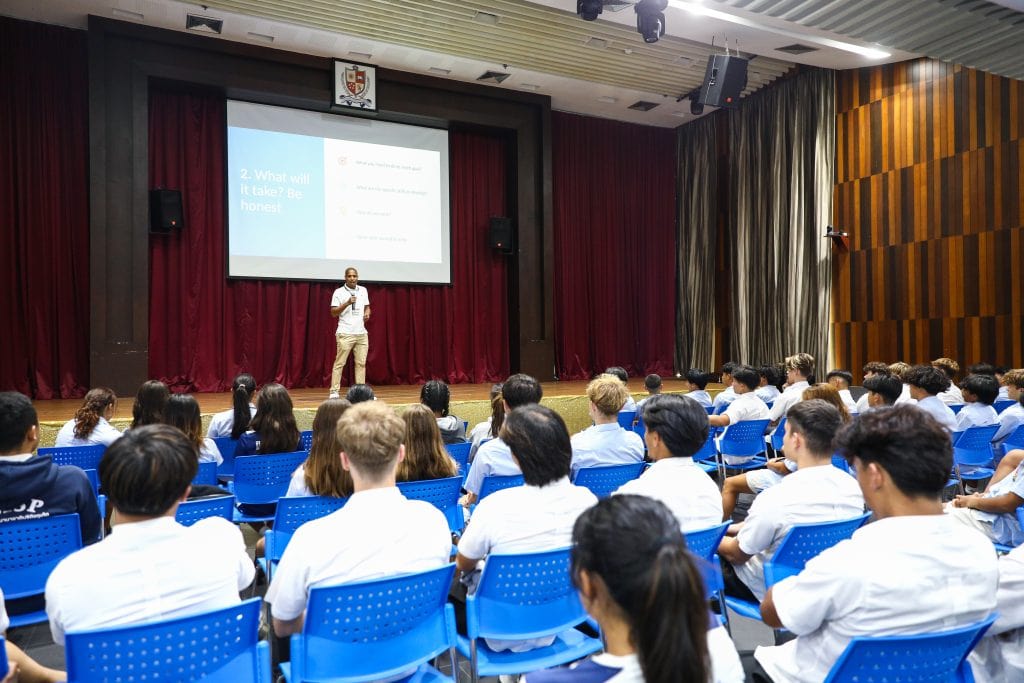 Recently, the British International School, Phuket (BISP) welcomed guest speaker Kyle Daniels from 'Coached Success' for two informative and engaging talks. Kyle is a renowned coach who has worked with top athletes and executives to help them reach their full potential. The two talks he delivered to BISP students were targeted at different age groups and focused on building resilience and developing a champion's mindset.
Kyle's first talk was delivered to the high-performance student athletes, focusing on developing the mindset of a champion. During this talk, Kyle shared insights from his work with professional athletes, providing a framework highlighting the core mental strategies that students could use to help them achieve their goals and dreams. He emphasised the importance of self-belief, mental toughness, and visualisation techniques, which are all essential tools for success in any field.
During Kyle's second talk, he engaged with the Year 10 and 11 students and spoke largely about building resilience. He highlighted various concepts related to managing the mind, such as how the mind and emotions are interlinked, navigating peer pressure, and the importance of saying no. The talk also focused on developing the ability to endure, delaying instant gratification, and cultivating a growth mindset. These concepts are crucial for our young people to understand as they grow and face various challenges in life.
Both talks were well-received by students, who found Kyle's advice and strategies helpful and motivating. The students appreciated the real-world examples provided and found the talks practical and applicable to their own lives. Kyle's visits were a fantastic addition to BISP's speaker programme, and we look forward to welcoming him back in the future.