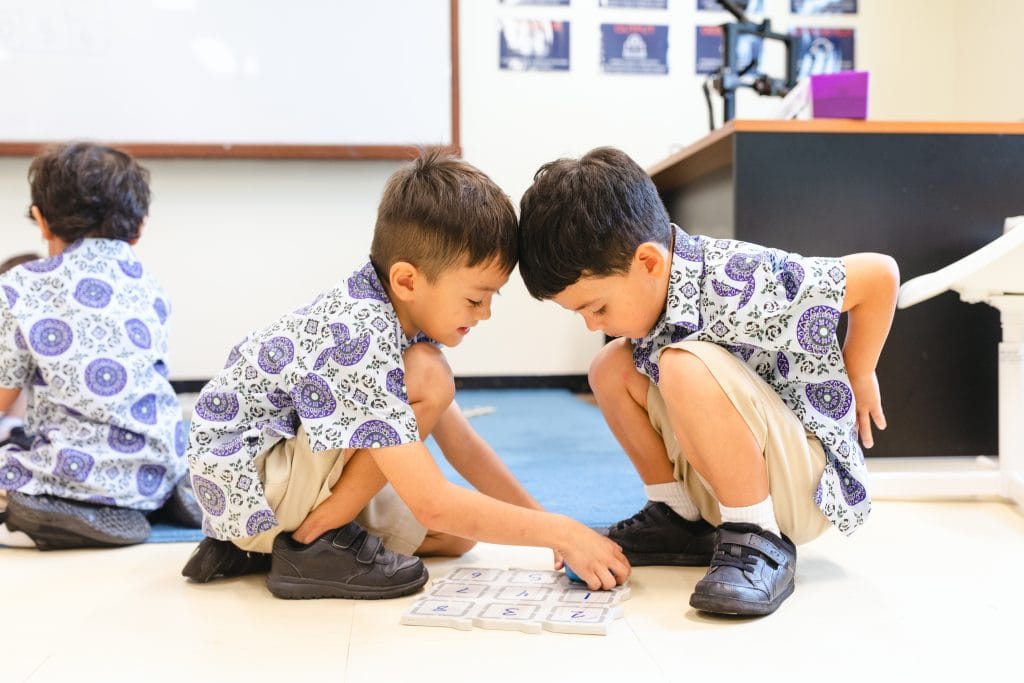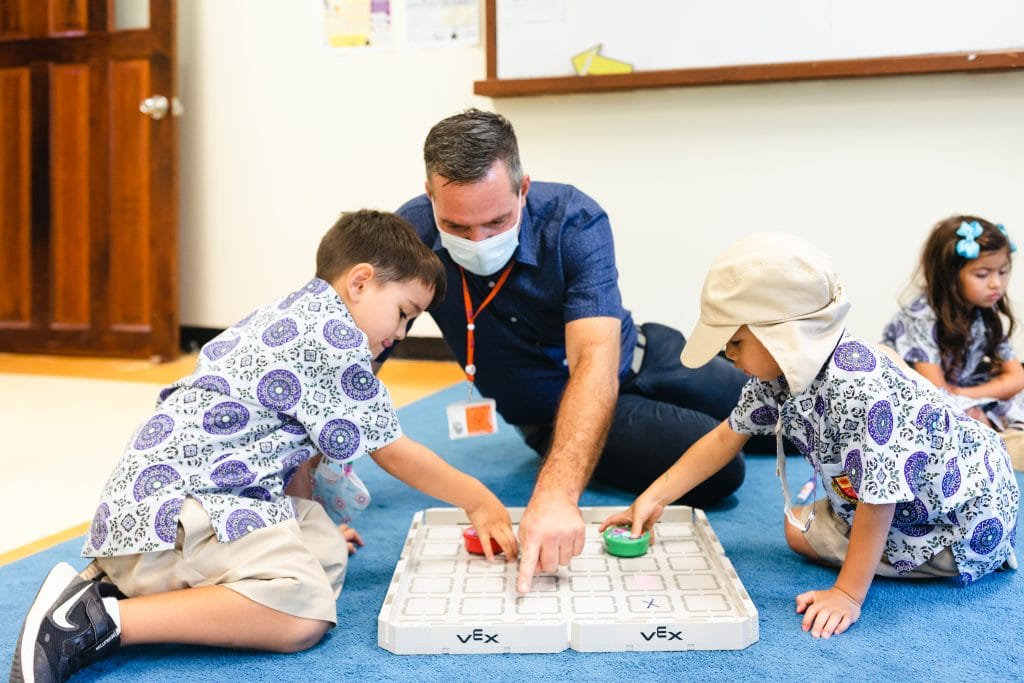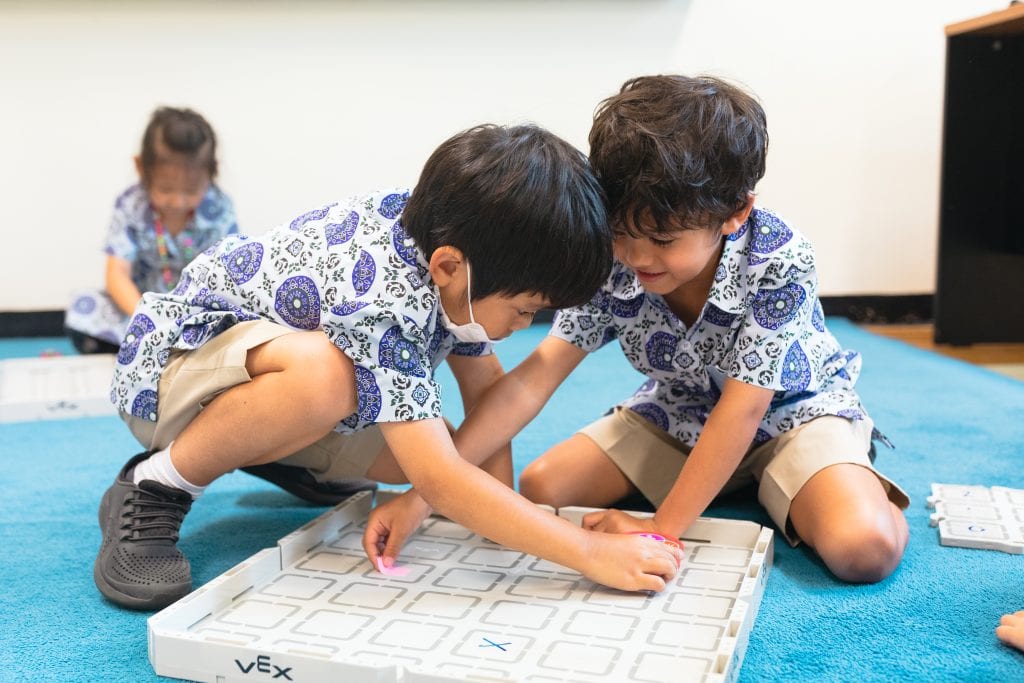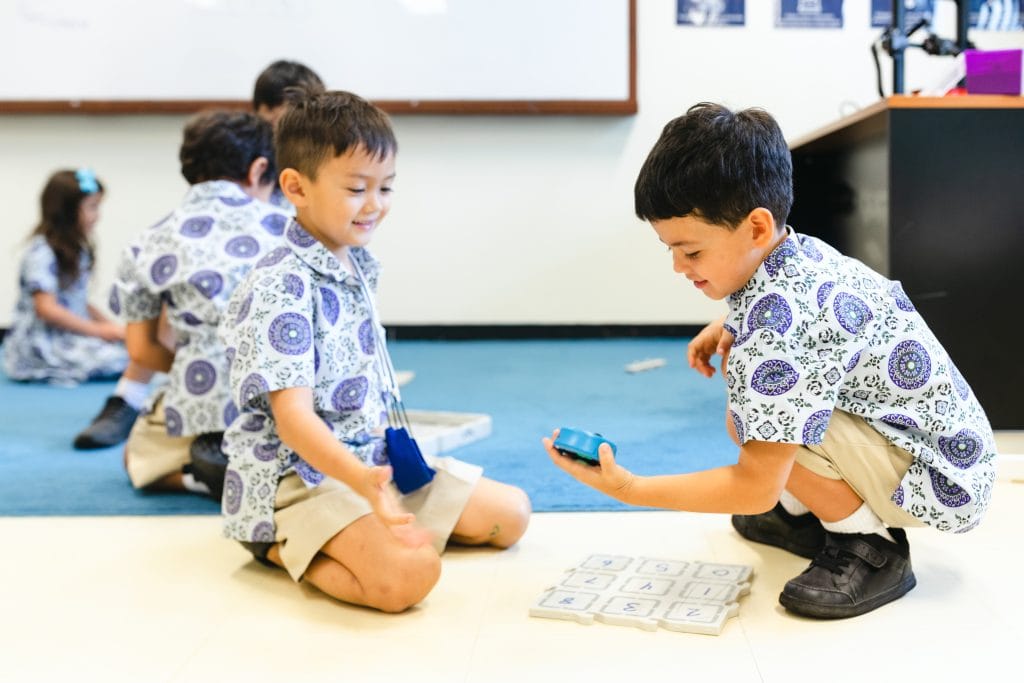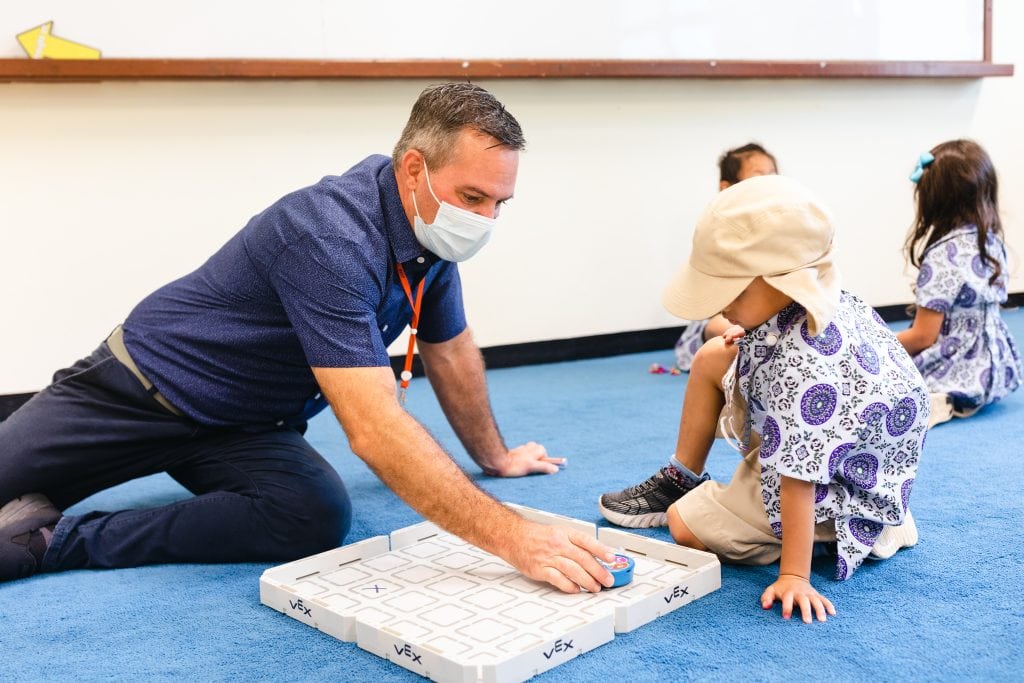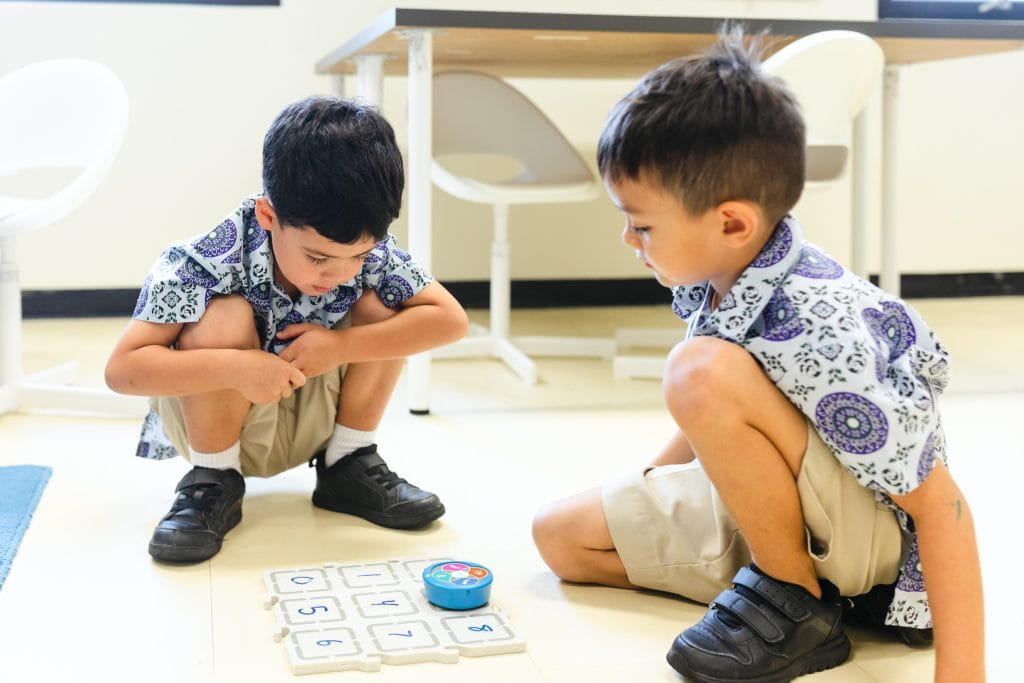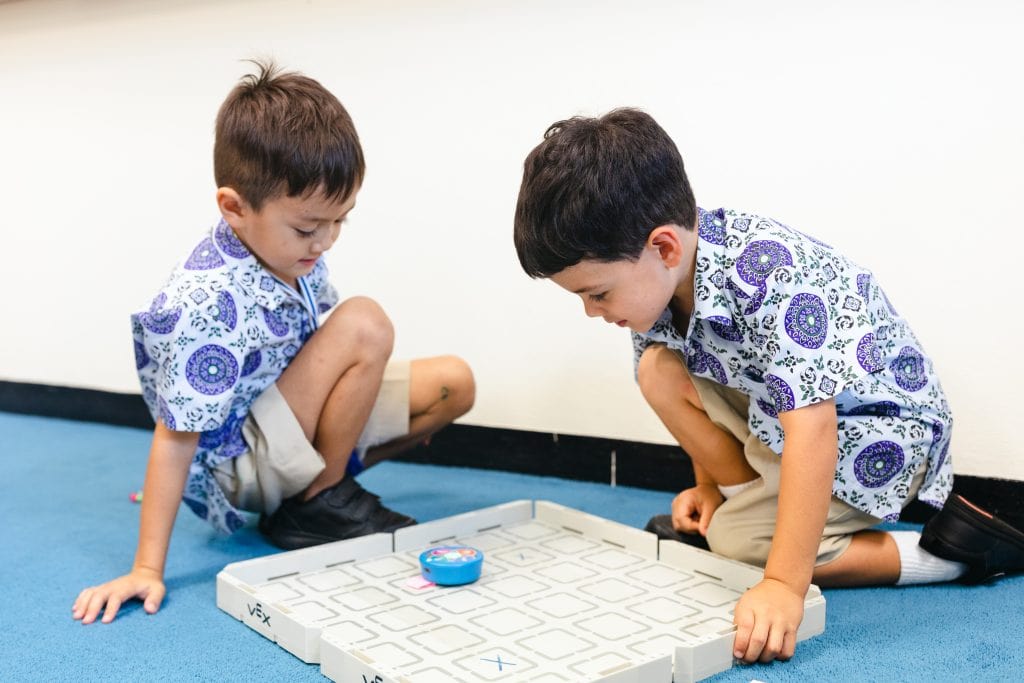 Our new robotics after- school activities are proving to be very popular in the BISP Primary School. Year 1 and Year 2 students are learning to code with the Vex 123 robots – using touch to control movement and sounds while Years 3 to 6 are using Vex Go robots. First students must learn to build their robot, work out how to power it and finally learn how to code it. 
Both activities will ignite their creativity, teamwork, leadership, passion and problem-solving skills. In addition to this, Year 1 through to Year 6 students in the Primary School are now being taught an hour of Computer Science each week. The main focus is on coding and class teachers are responsible for the delivery of these lessons and are supported by BISP Primary Librarian and Tech Integrator Kate Tucker. The students are following a curriculum delivered by code.org and will venture into coding with Scratch Jr and Scratch. 
Coding teaches students valuable transferable skills, such as problem solving, reasoning and logic as well as creative and critical thinking. Throughout the year, BISP Primary students will also experience designing and creating with our two new 3D printers, have a chance to use the VEX robots in class, and learn to program with BBC Micro:bits. 
A special mention and thanks to the Shaburov family for their generous donation to the school, which helped to kickstart our robotics program. We are extremely grateful for their support.