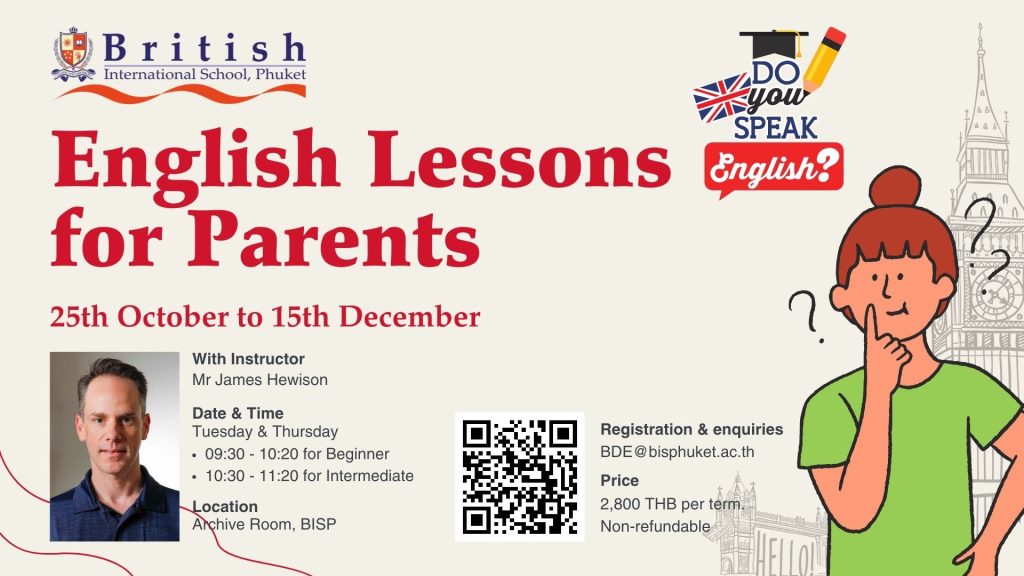 BISP is pleased to announce that after the midterm break we will offer English Lessons for BISP Parents. The lessons will start on Tuesday 25th October until 15th December 2022 every Tuesday and Thursday in the Archive room in the MTB. 
The cost per term is 2,800 THB and includes a total of 16hrs of instruction (14 hrs. lessons, 1 hr. free trial, and 1hr. make up for any missed lessons). Please note that this price is non-refundable. 
Parents can sign up via English Lesson Parent Signup or contact [email protected] for more information.