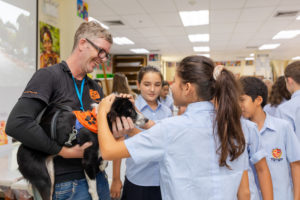 Students of British International School, Phuket – BISP are raising funds for the well known
'Soi Dog Foundation'
 to support their charitable work.
Sam, Naomi and Lolly the dog from the foundation visited BISP and discussed with students their project and how they can work together. Their visit was appreciated by all.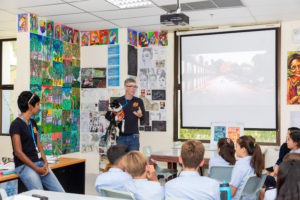 The organisation works hard to rescue and rehabilitate Thailand's stray cats and dogs, this year they have already found loving homes for over 620 animals. BISP Year 8 students are starting a project in which they will produce lino prints of the animals. Their artwork will be used on T-Shirts, Cards and other merchandise to sell in the organisation's shop, profits of which will be used to save lives and look after the cats and dogs at their base in Mai Khao.
The Mai Khao location is open to the public to learn more about animal welfare and for an opportunity to pet the animals.