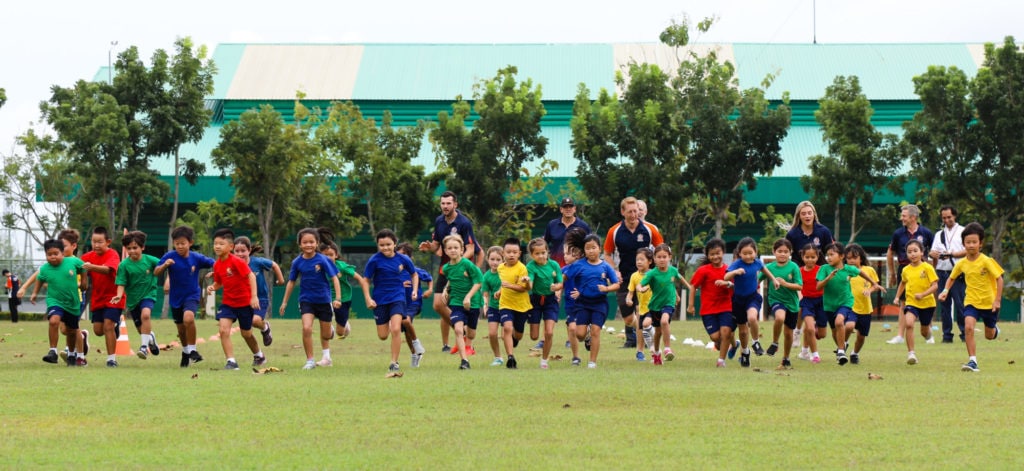 More than 300 students ran in the British International School, Phuket (BISP) Primary Cross Country on Monday 16 September, in front of a large crowd of enthusiastic parents.
The Year 1 and 2 students ran a 400-meter undulating course around the bottom football pitch, weaving through trees and over 'rocky road' terrain. The Year 3 and 4 students ran the longer distance of 800m and the Year 5 and 6 students covered 1km.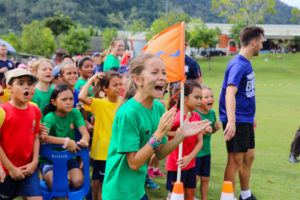 The young runners had been preparing for the event since the start of Term 1, working hard on their technique and fitness during PE lessons. 
School records were broken by Anna in Year 3, Zoe in Year 4 and Zuna in Year 5. The Yellow Harriers were the colour team champions, beating the Green Falcons by a single point. The Blue Ospreys and Red Hawks were third and fourth respectively. To see all of the morning's highlights, please view the video and photo album.
Despite the forecasted rain, the skies remained clear for the duration of the event. The fun morning culminated with a keenly contested parents race and a medal presentation for the top three male and female runners in each year group.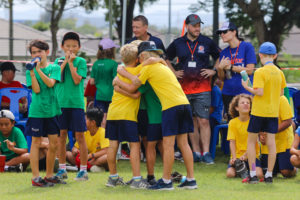 BISP Primary School Principal, Ken Page, said: "The young students delivered impressive performances, not just those who broke school records, but also those who achieved personal milestones. In the true spirit of respect and kindness, children helped and encouraged each other. It's great to win, but it's certainly not all about winning.
"Great credit must go to the PE staff at BISP for once again arranging such a wonderful event, and to the grounds staff for preparing the course. It really was a wonderful occasion."