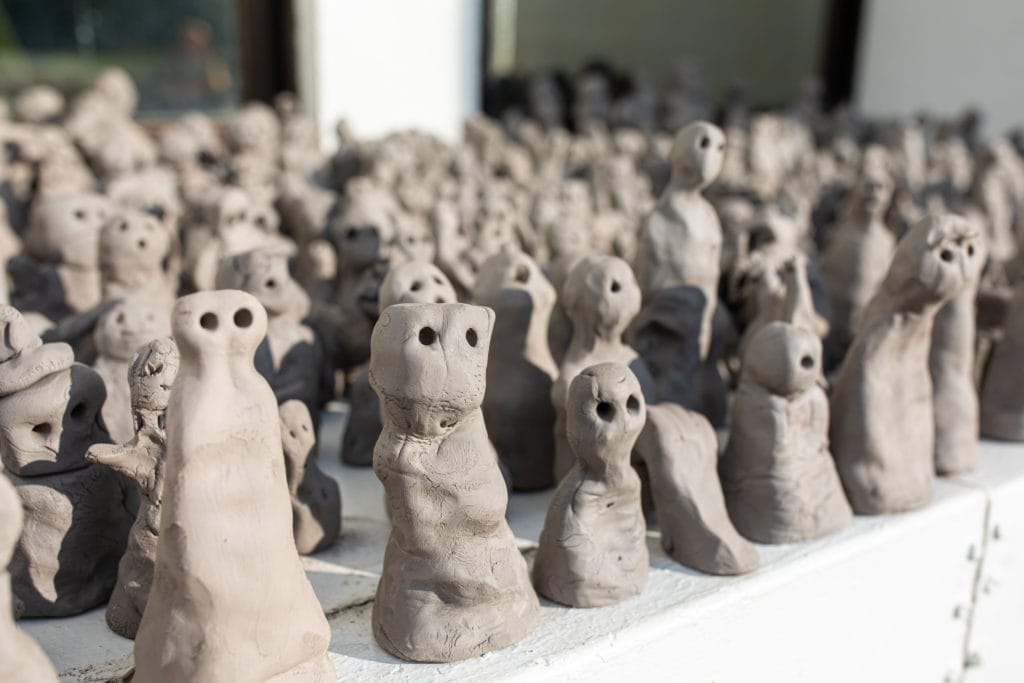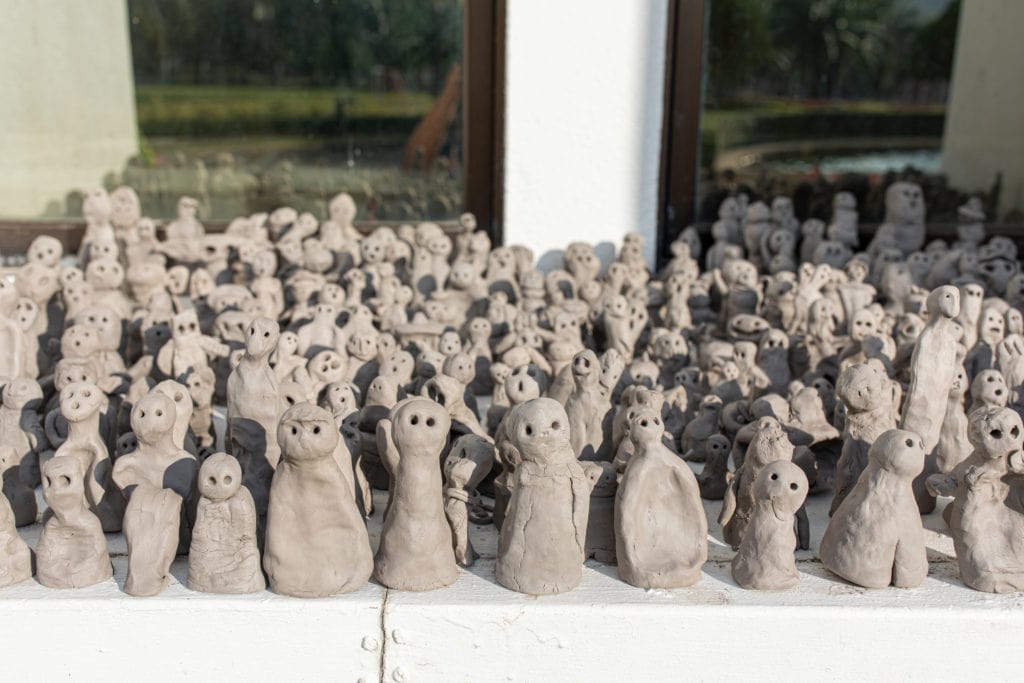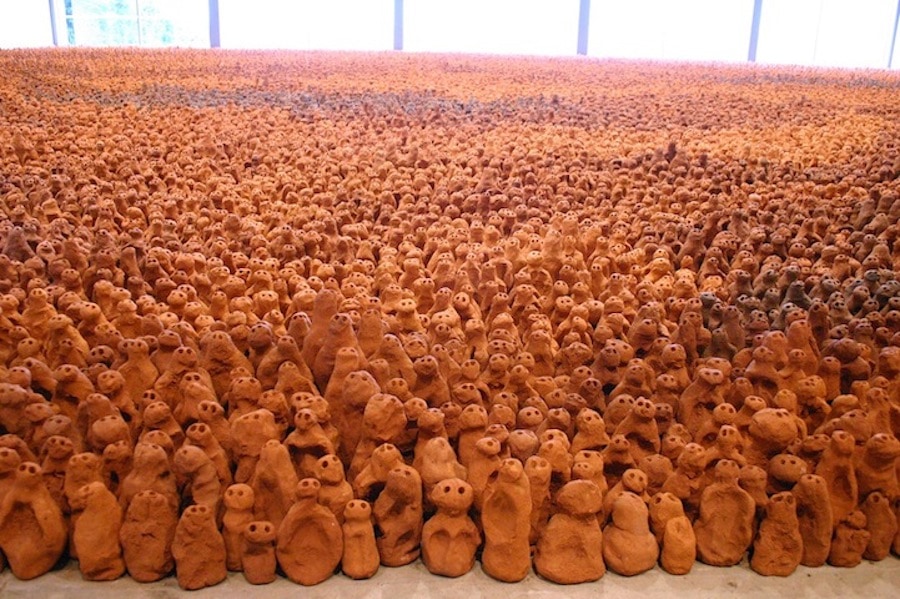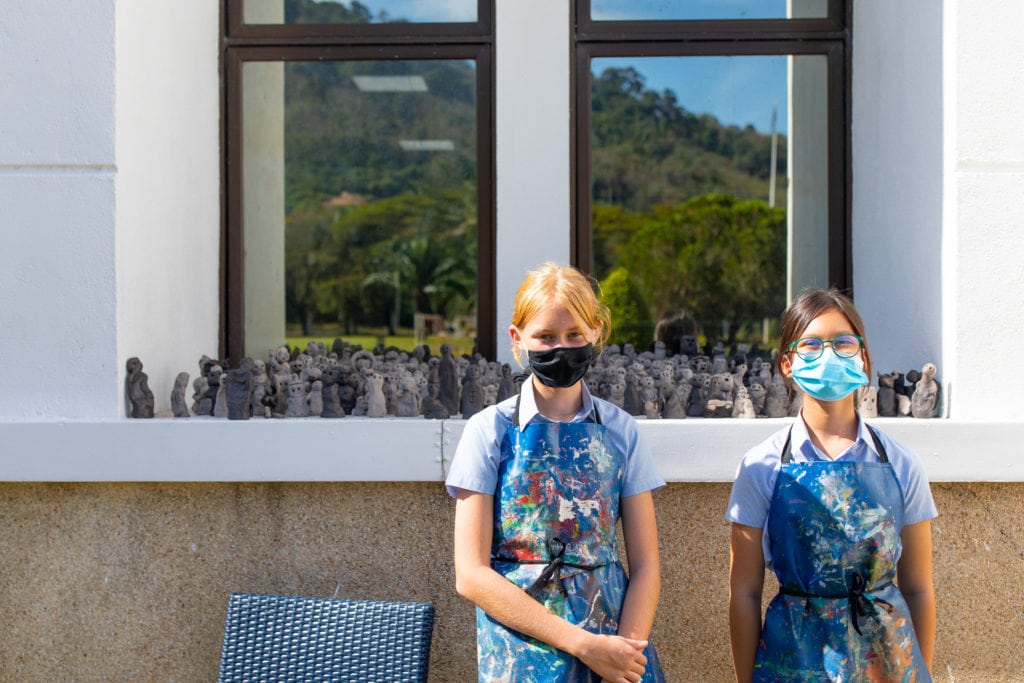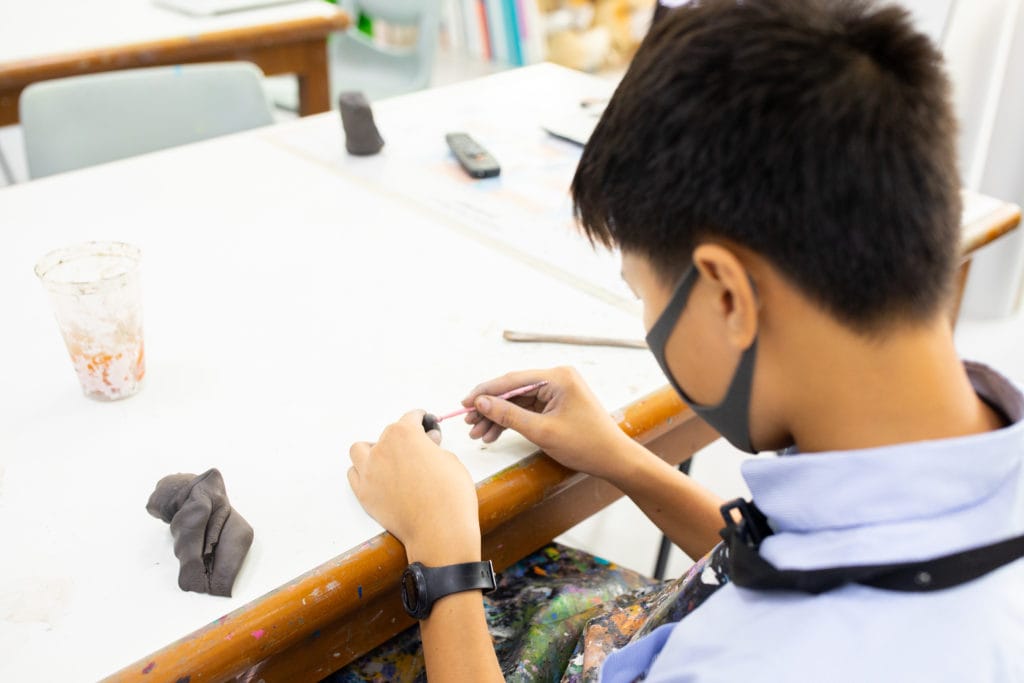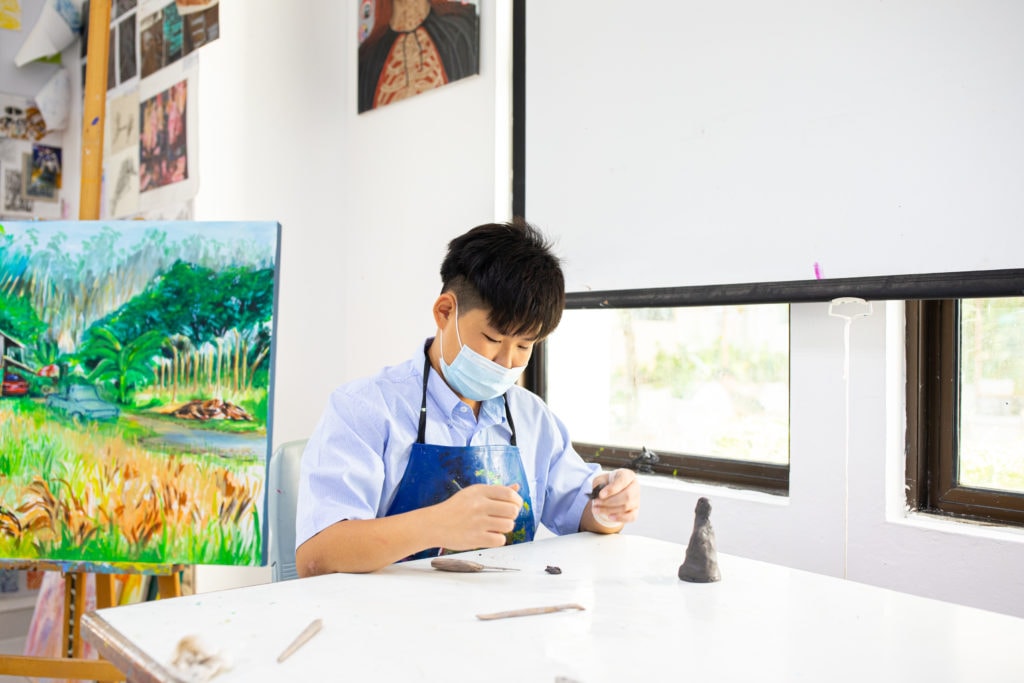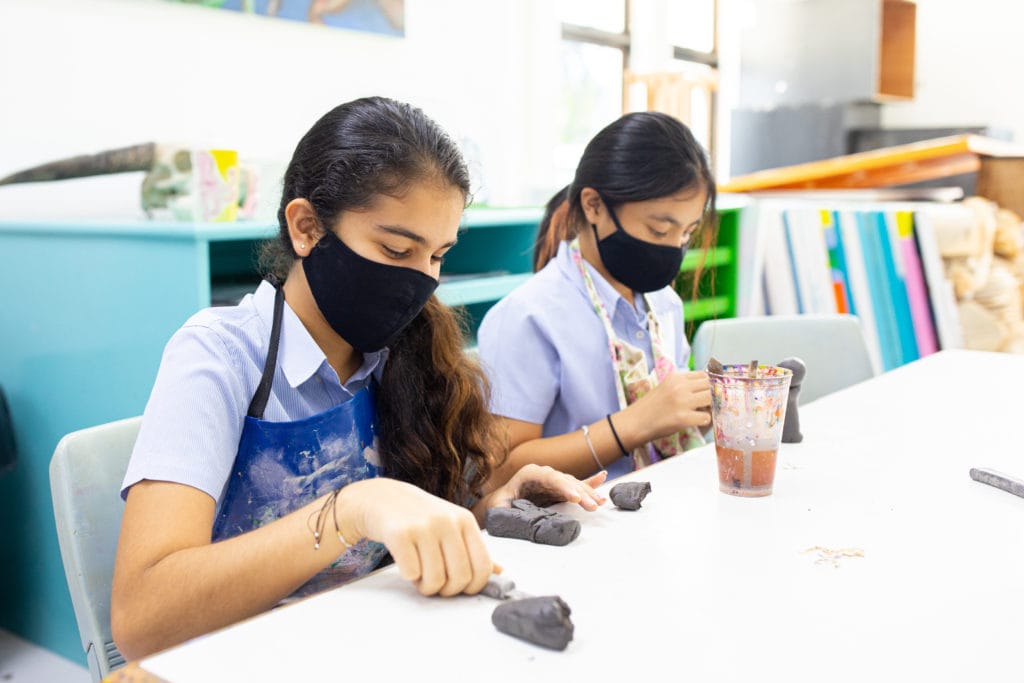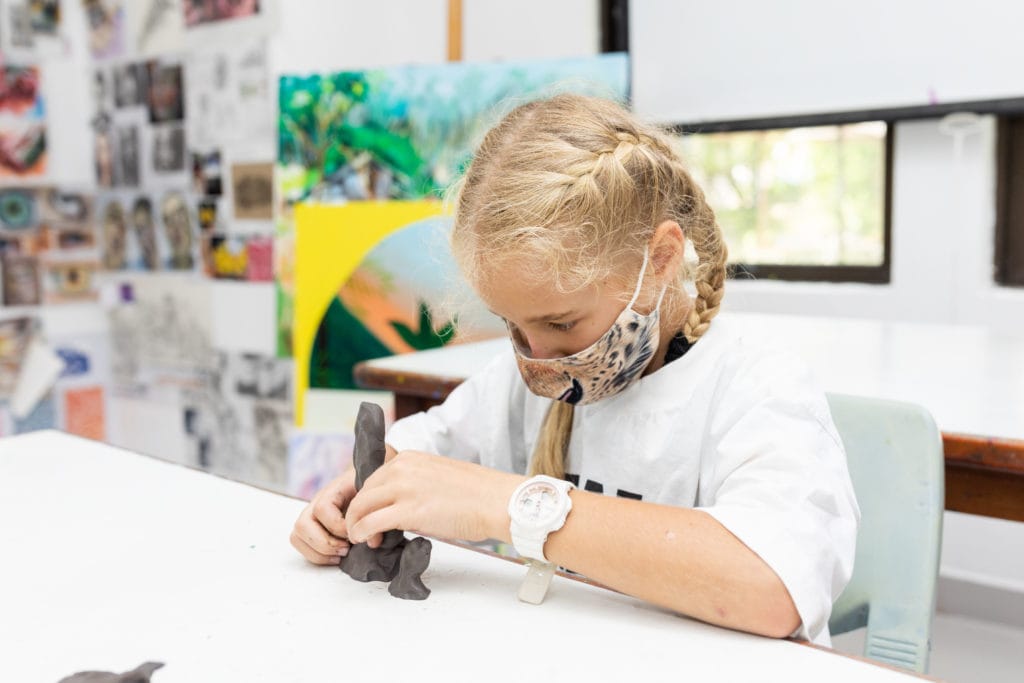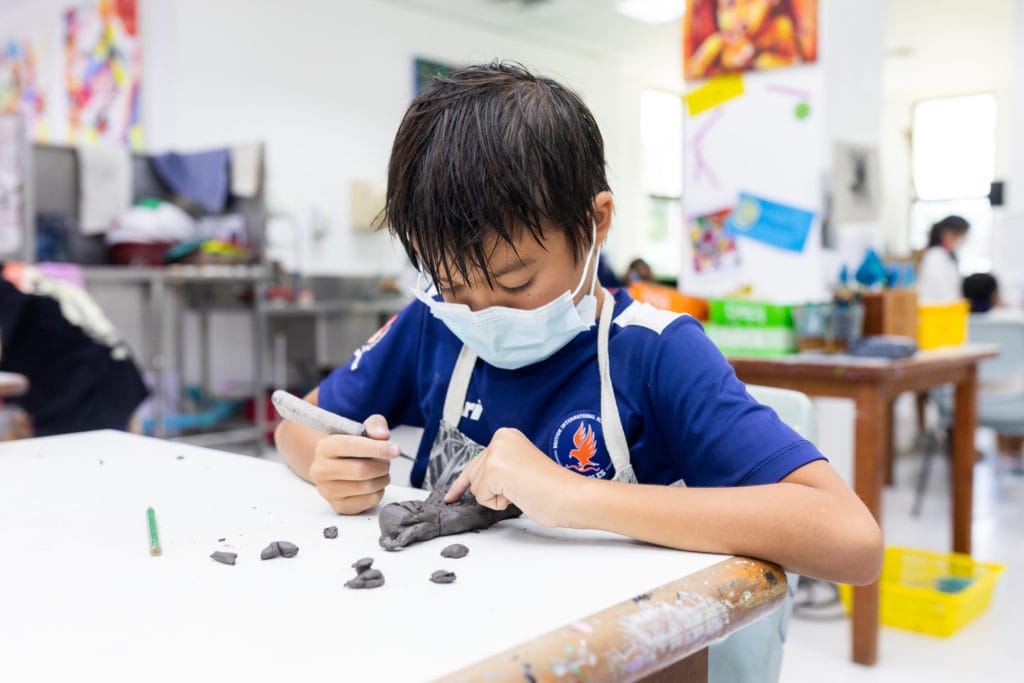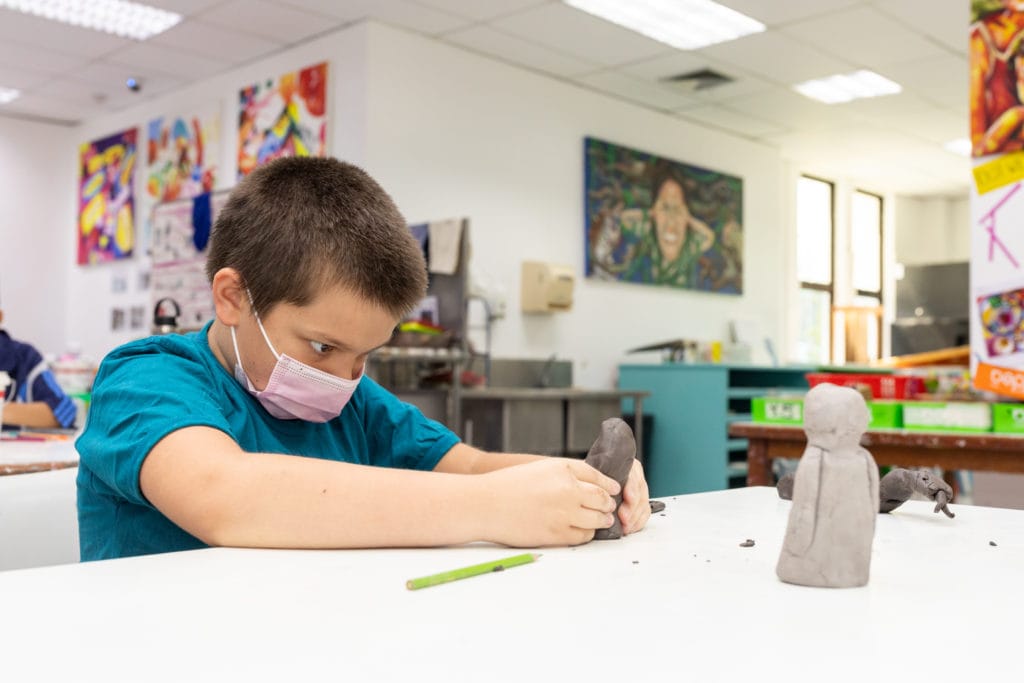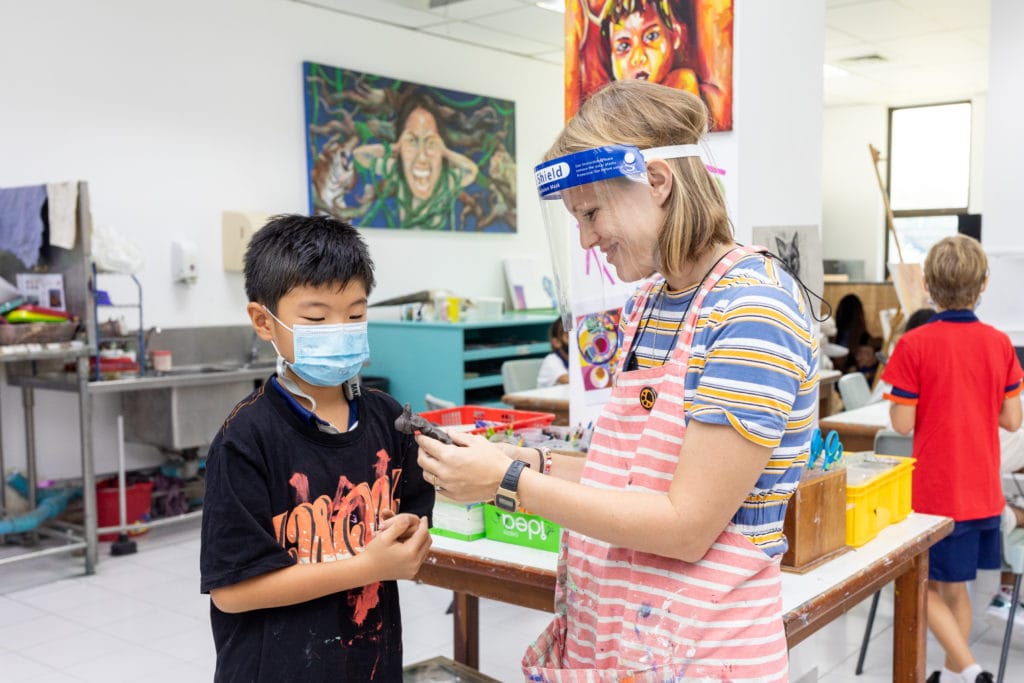 These small, clay figures were made by our students in art lessons in the style of renowned British sculptor Sir Antony Gormley and his series of work titled 'Field'.
Gormley's Field sculptures consist of thousands of these figures installed on the floor of a room facing the viewer. The sculptures have been displayed in various locations around the world since 1993.
Gormley is well-known for using the human form to explore man's existence in and relation to the world. For his Field installations, he involved members of the public to make the clay figures, reminding his audience that they are active makers and agents of the future. 
Our students enjoyed using the sculpting clay and discussing the meaning behind Gormley's work. They also began creating their own (albeit much smaller) version of Gormley's installation using all the individual figures made during art lessons. 
Any students who haven't made a figure are welcome to come and do so at lunchtime on Friday in the Secondary Foyer and add it to the installation.
For more information on British International School, Phuket, please contact
[email protected]
.