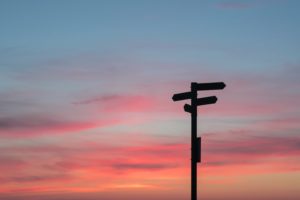 This week, British International School, Phuket's University Counsellors began meeting with all our Year 11 students to assist them in selecting their IB subjects for next year. These meetings will continue over the coming weeks and parents and guardians are welcome to attend. 
Over the course of the two-year IB Diploma Programme, students study six subjects chosen from the six subject groups, complete an extended essay, follow a theory of knowledge (TOK) course, and participate in creativity, activity, service (CAS).
BISP students pursue many different pathways after their IB years. While some students can afford to be flexible (as they are still exploring their interests and ambitions), others need to ensure they choose subjects that will put them on the right path to their desired careers. 
Here, our University Counsellors Ms Brelsford and Ms Nolen Jackson offer some 'Top Tips for IB subject selection'.
1. Do your research
Year 11 students are not expected to know what they want to study next or what career they want to pursue – chances are that career doesn't exist yet! If they do, however, then they should do a little research into the requirements for that pathway. Medicine, for example, has very specific requirements for university admission. Some countries have Maths or Science requirements in line with their national curriculum.

2. Do not feel you have to specialise
If you like Art, and it fits with your other choices, take it. This does not restrict you to a career as an artist. Creativity is necessary for many areas and the IB gives you the opportunity to have broad interests.

3. Pick a course load that strikes the right balance
Some universities want to see you have challenged yourself with a rigorous course load, however, don't pick six subjects that will be difficult to manage. Maths and English classes are universal and the easiest data point for universities. Choose the right English and Maths level for your ability. Furthermore, it is not enough to simply take a required subject, you have to do well in that subject throughout the two-year course – especially if that subject is integral to the future pathway.
4. Remember, IB is about more than subject choice
As your University Counsellors, it's important that you tell us what your interests and activities are outside of the classroom. What do you plan to do for CAS? How will you demonstrate leadership or community engagement? These are the areas where knowledge gained in class can be put into practice, and where vital 'soft skills' universities and employers are looking for can be developed.
5. Communicate with your University Counsellors
Our titles might say 'University' but we are happy to advise on all post-BISP plans after graduation or before. The more we know about your plans or aspirations, the better equipped we are to help!
For more information or advice, please contact
[email protected]
.