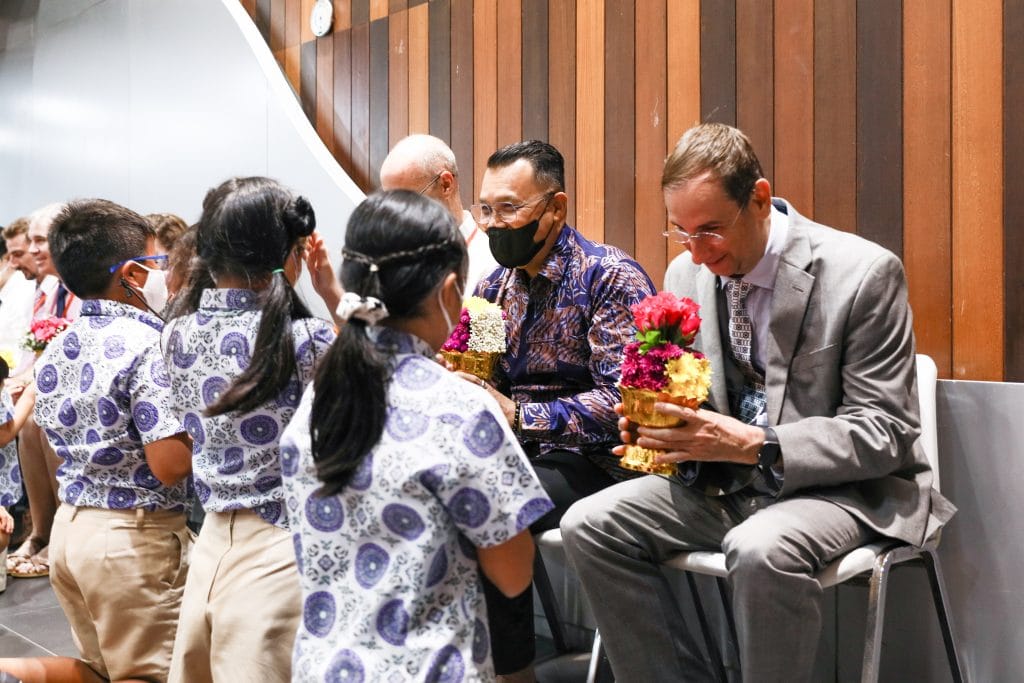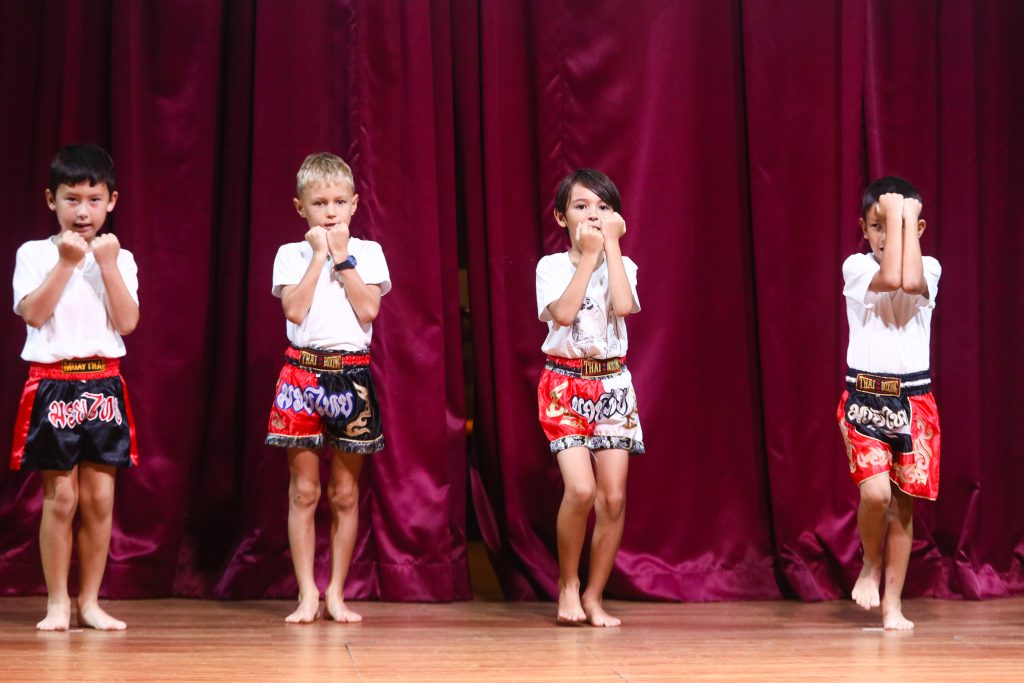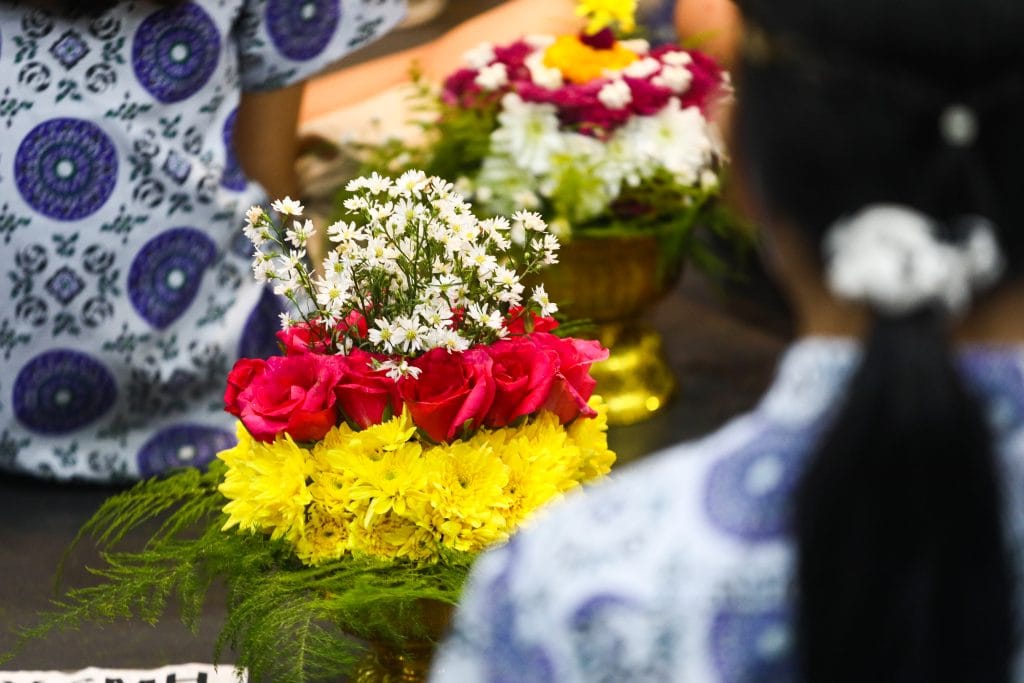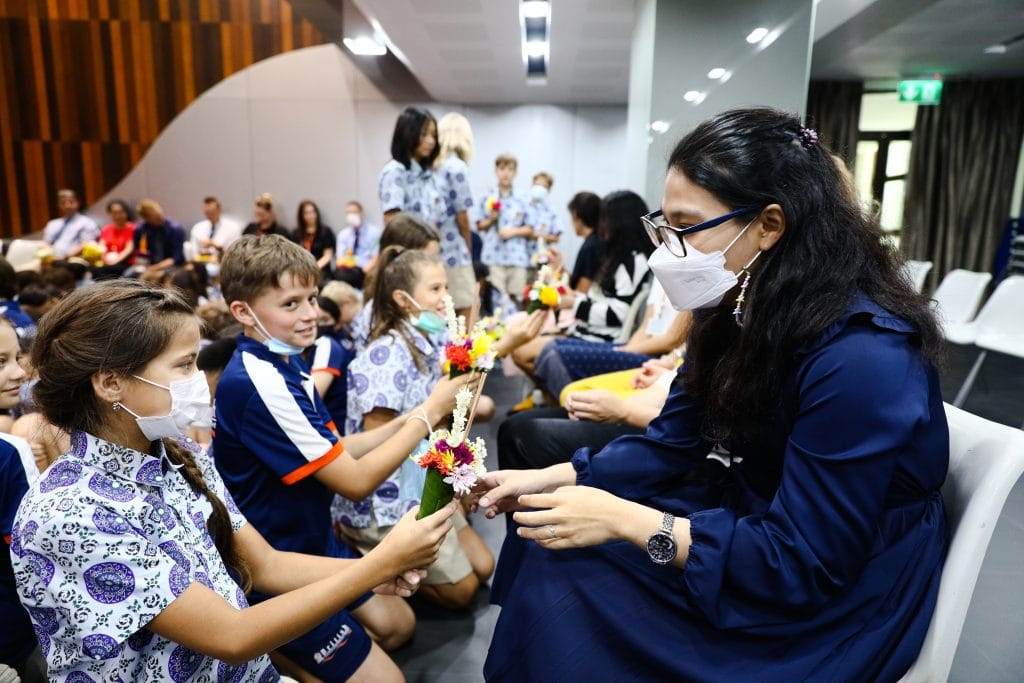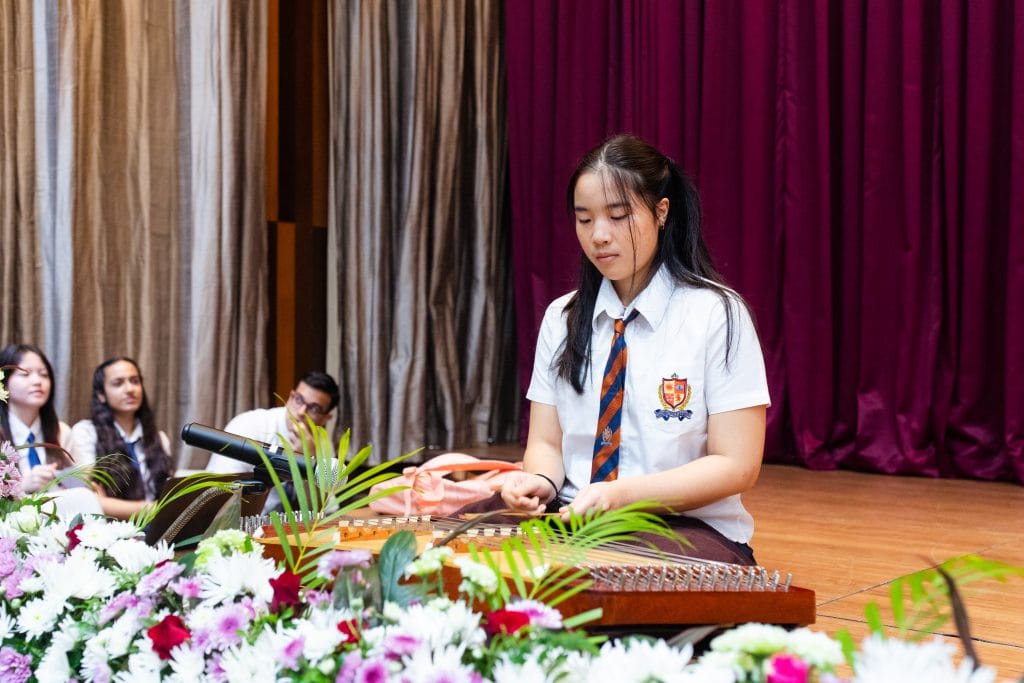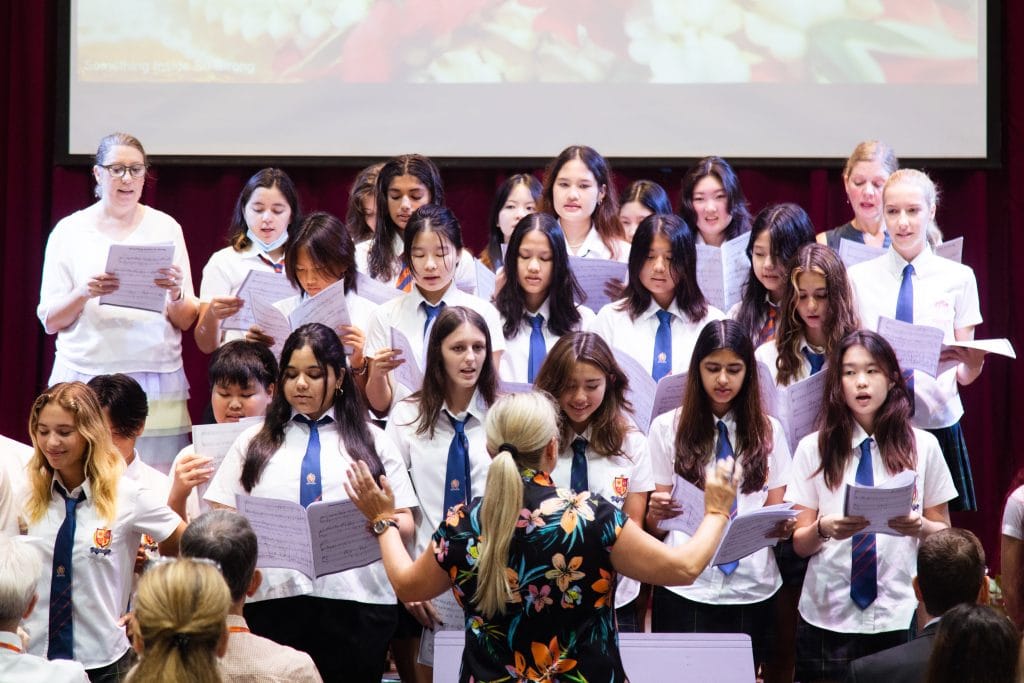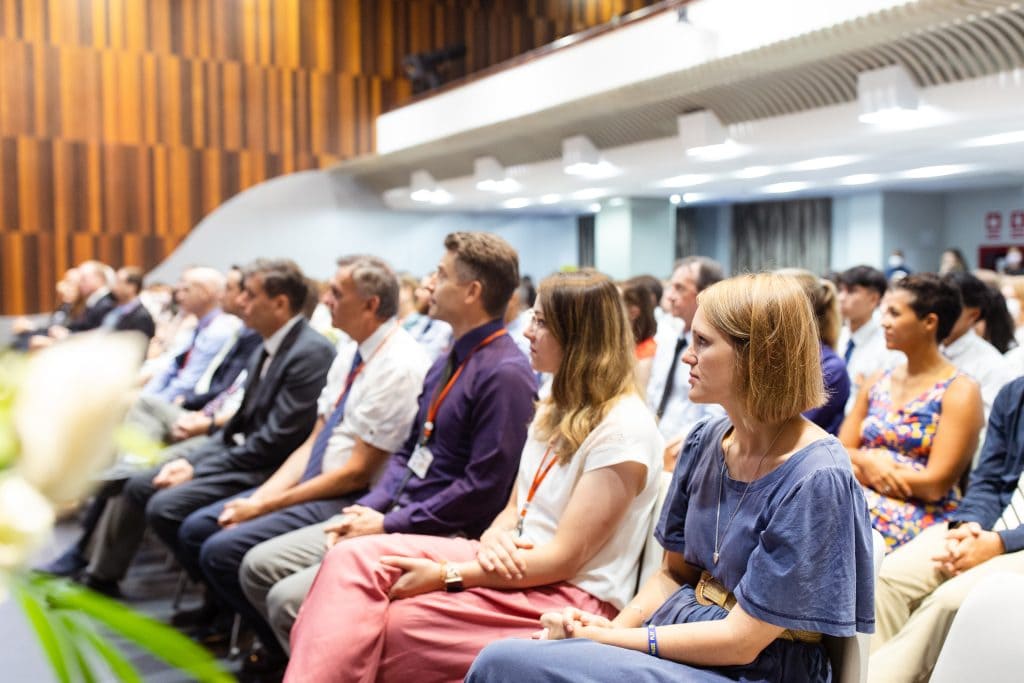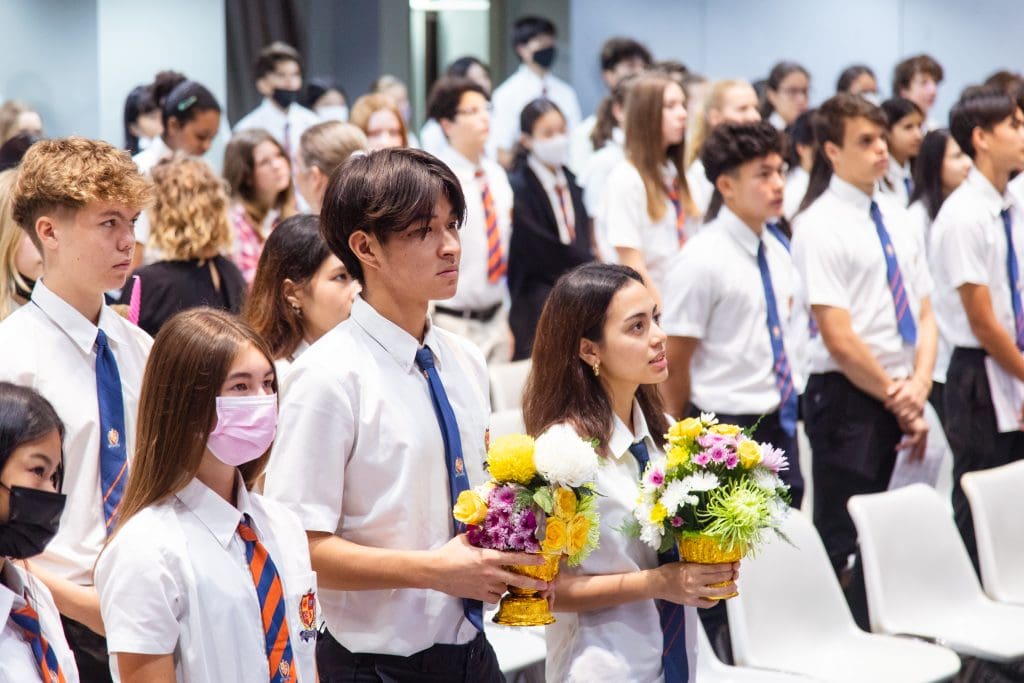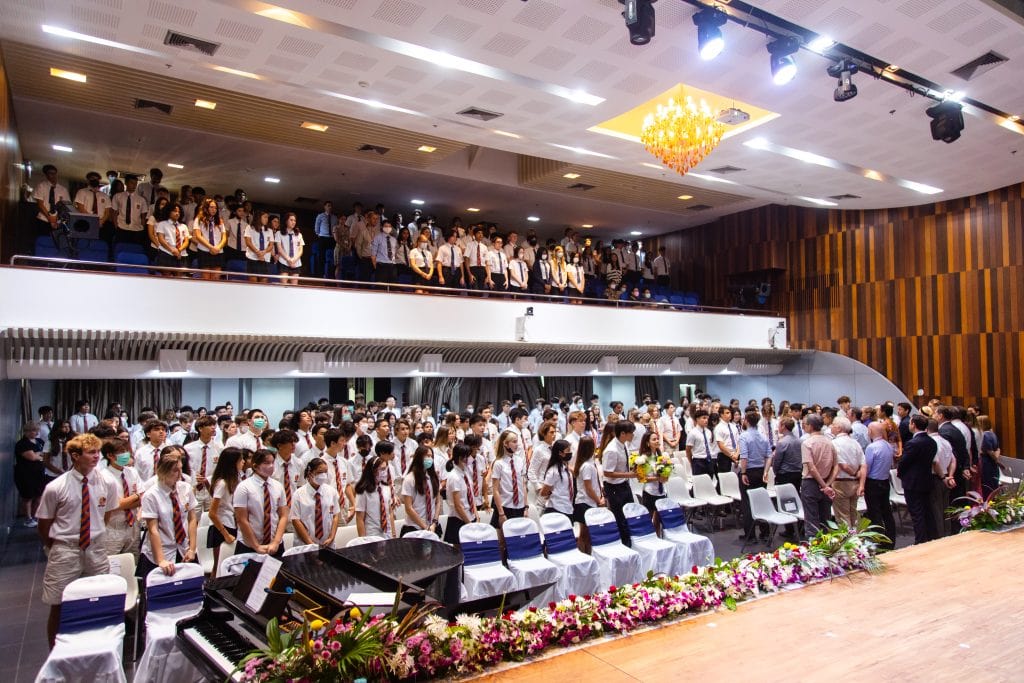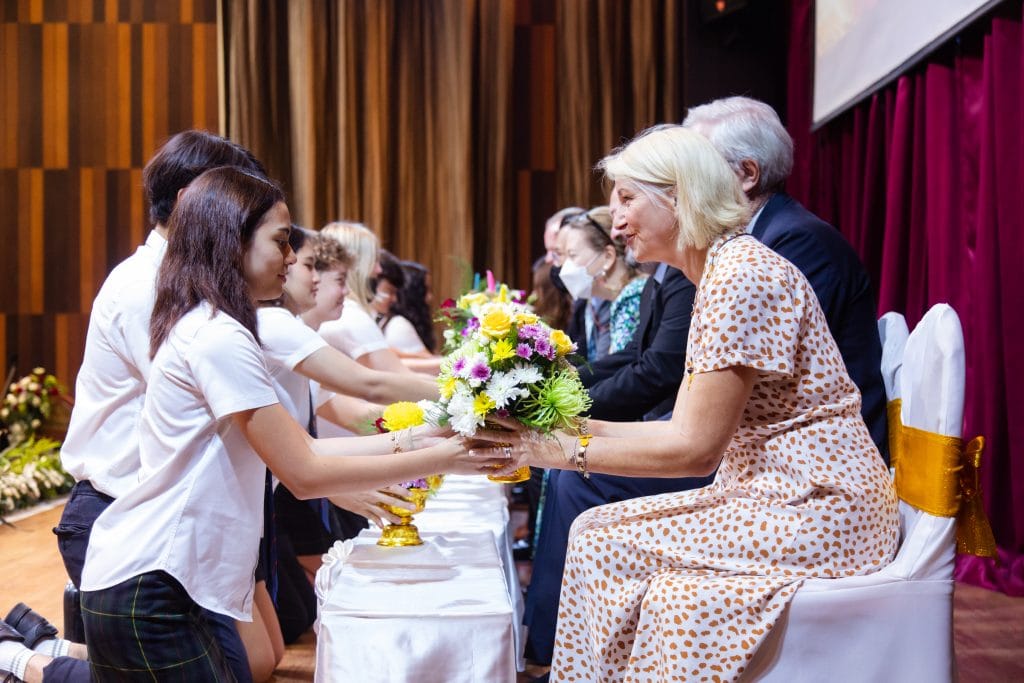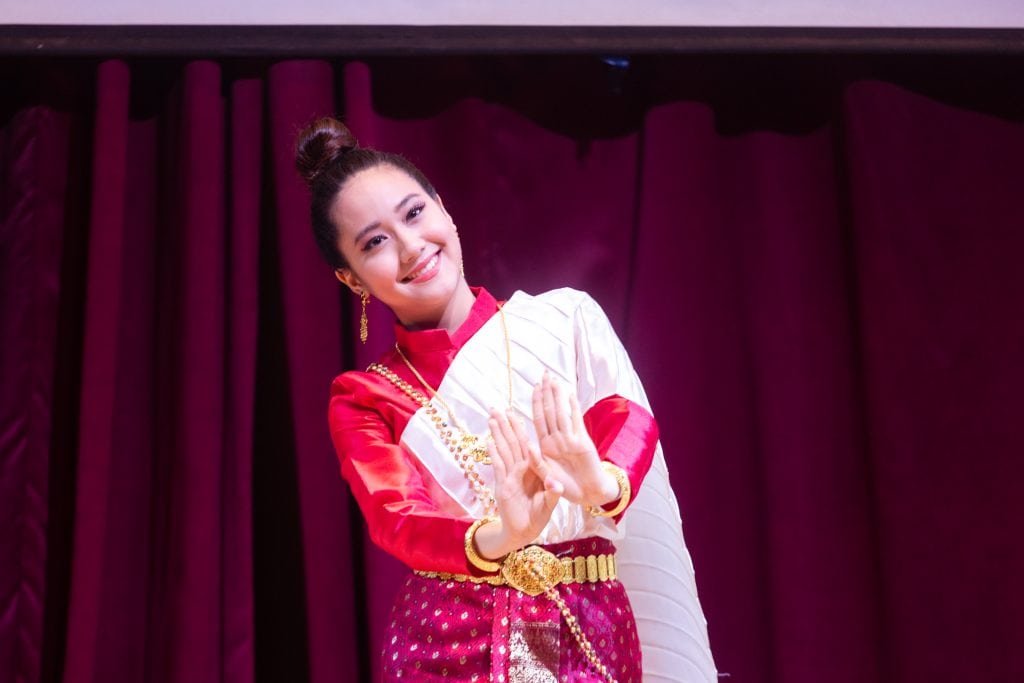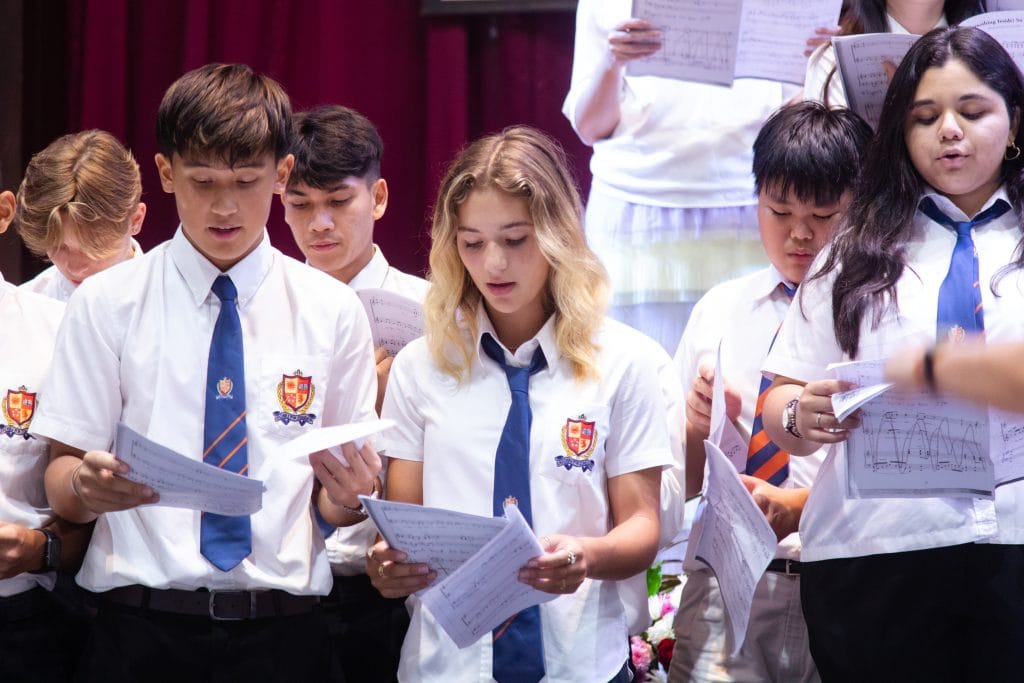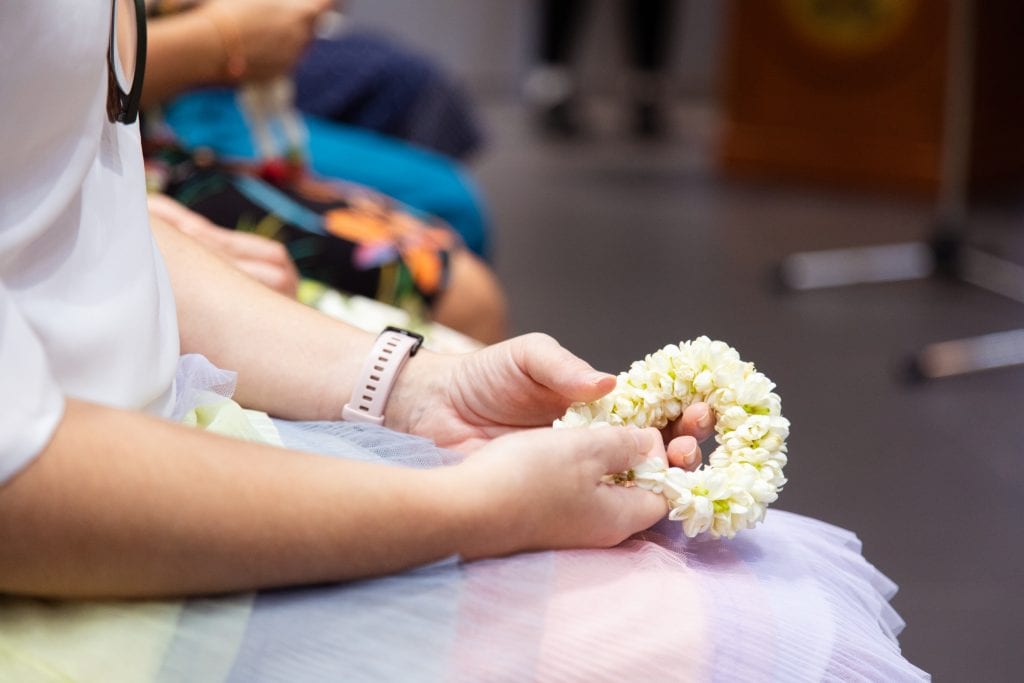 To commemorate the start of the new academic year, BISP Wai Kru celebrations were held on 22nd September in the Secondary School and 30th September for the Primary School. 
The Wai Kru Ceremony is a Thai ritual in which students pay respects to teachers in order to express their gratitude and formalise the student–teacher relationship. 
Wai Kru has long been an important rite in the traditional martial and performing arts.  Students and performers of Muay Thai and Krabi Krabong, as well as Thai Dance and classical music will typically perform a Wai Kru ritual at their initiation as well as before their performances to pay respect and homage to both their teachers and the deities who patronise their art. In modern Thai culture, Wai Kru Ceremonies are regularly held at the beginning of the academic year in most schools across Thailand. 
Wai Kru Celebrations in the Secondary School
Two weeks prior to Wai Kru Day, BISP Secondary students had the opportunity to take part in a wide range of activities including the Wai Kru Poem competition organised by the Thai Department together with the English Department, and Modern Language Department. The BISP Head students also organised a flower garland sale one week before Wai Kru Day so that students could order flower garlands for their teachers on Wai Kru Day in order to show their respect and gratitude towards the teachers as per Thai custom.  
On the day of the Secondary school celebrations the Wai Kru's performance began with classical Thai dance, a singing performance, Wai Kru Skit with the theme " School Life is Back" followed by a vocal performance of "Phra Khun Tii Saam". Finally, the senior school students gave a Wai Kru speech after the flower tray presentation. 
Wai Kru Celebrations in the Primary School
Students in the Primary School from Year 1 – 6 made flower trays for their class teachers during their Thai lessons prior to the Wai Kru celebration day. During the Wai Kru Celebration Assembly on 30th September, class representatives presented the students flower trays to the class teachers while the Year 6 students, as Primary school seniors, presented flower bouquets to the Specialist Teachers and TAs. Some of our Year 2 girls performed spectacular Thai dances called "Ngaam Saaeng Duean" and "Rum Maa Si Maa Rum" while the boys showcased a traditional "Muay Thai" performance.
Wai Kru Celebrations are an excellent opportunity for the students to thank their teachers and to show respect as well as gratitude for their learning journey while also being able to be immersed and familiarised with traditional Thai culture. Both ceremonies were a beautiful reflection of the rich culture and heritage of Thailand and we would like to extend a special thank you to the wonderful Thai team in both Primary and  Secondary School and the very many students and staff who contributed to the success of our Wai Kru celebrations here at BISP.
View Photos: https://flic.kr/s/aHBqjA9HHo