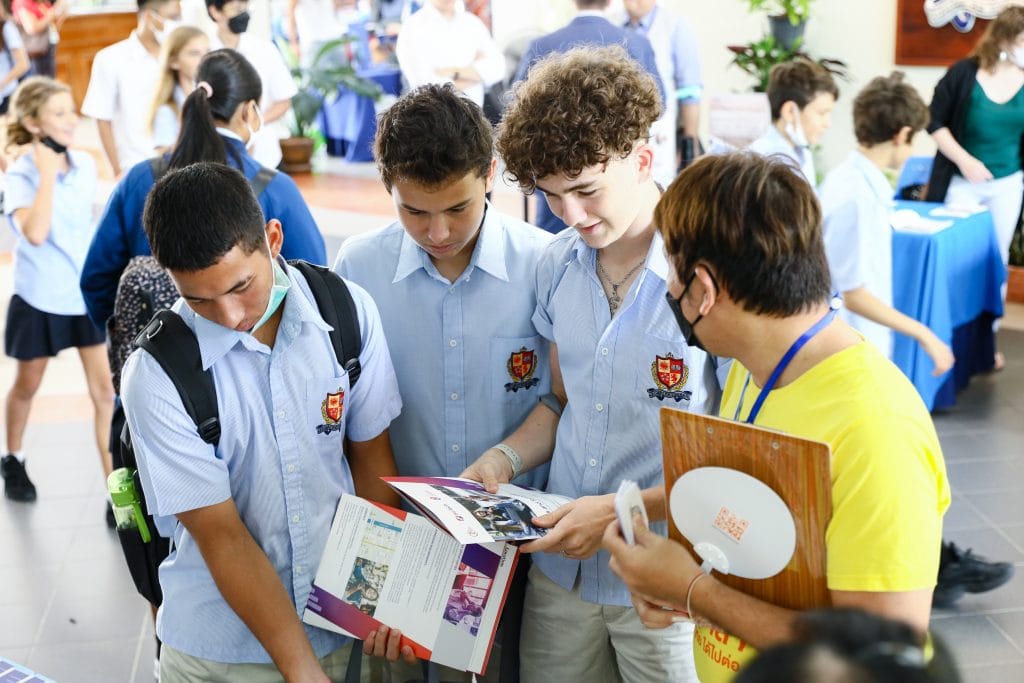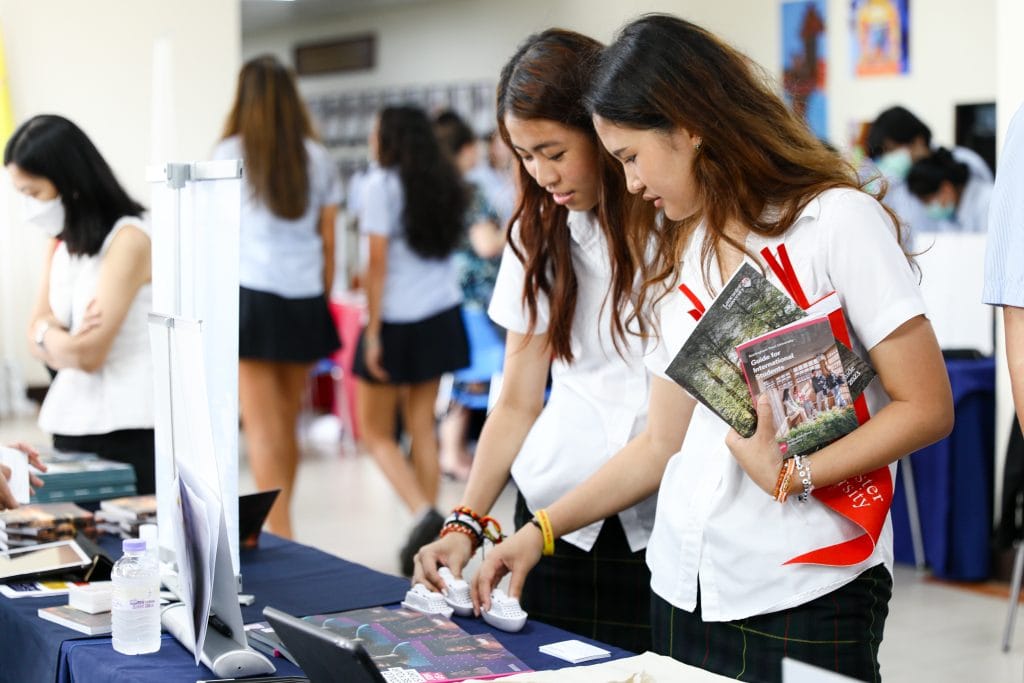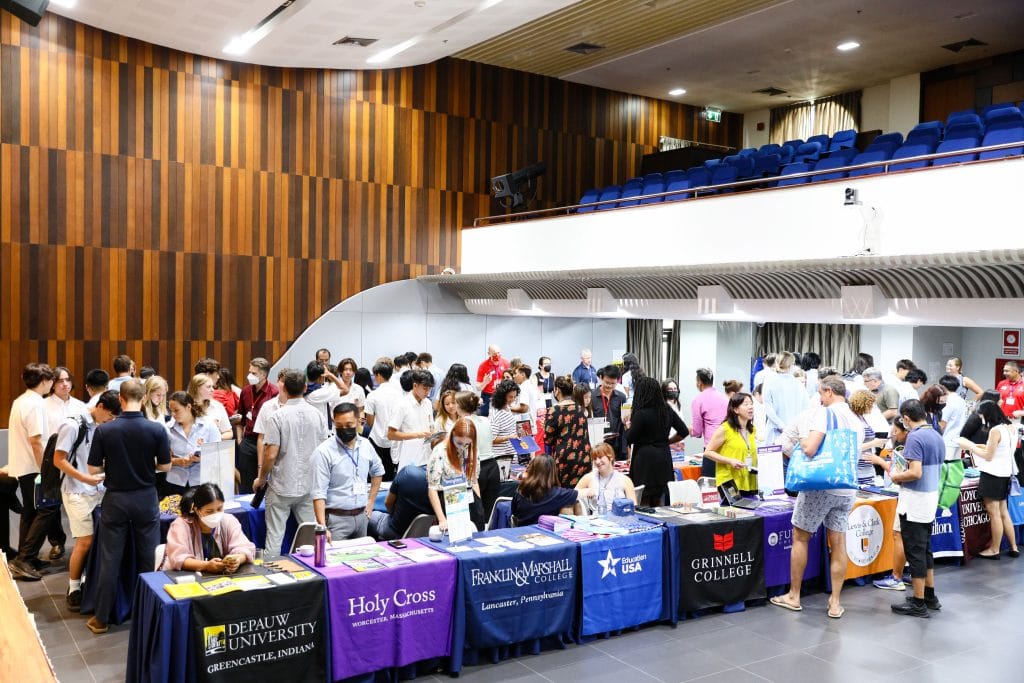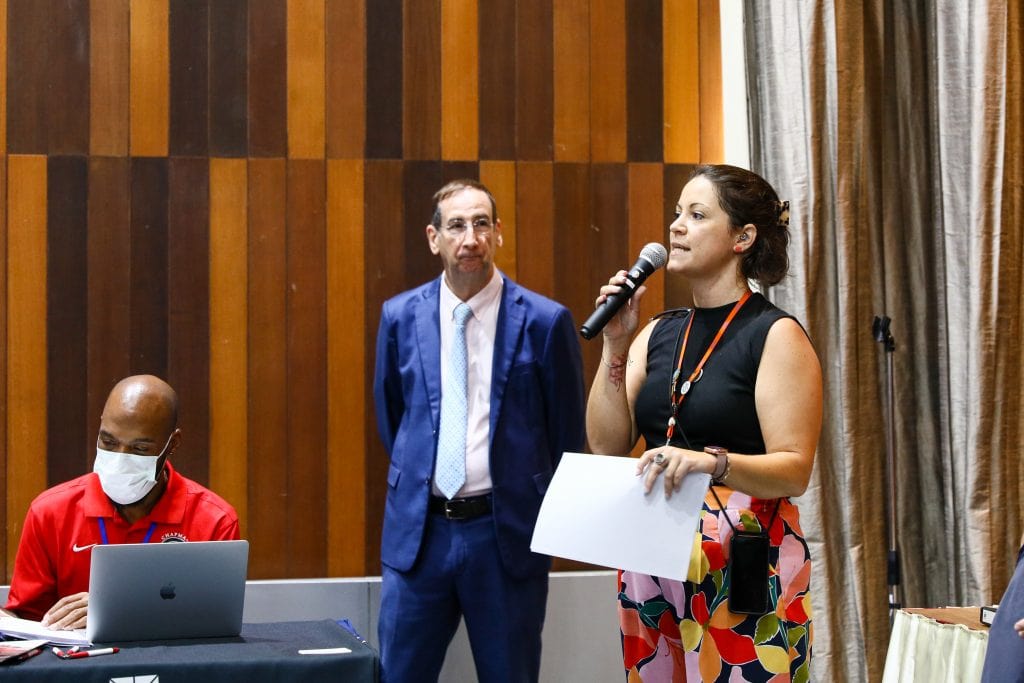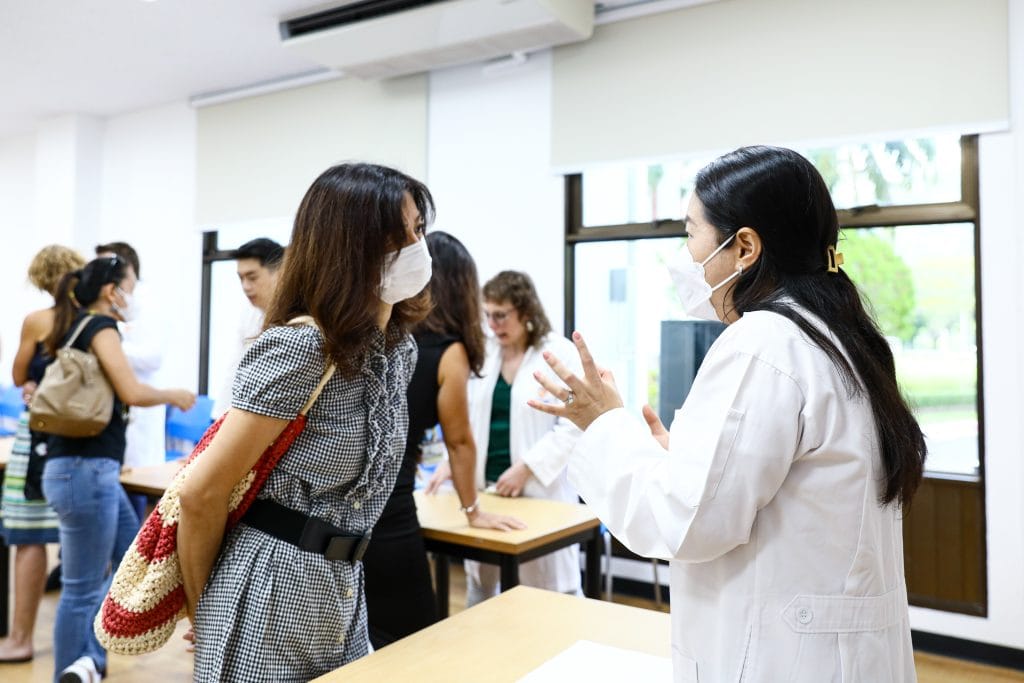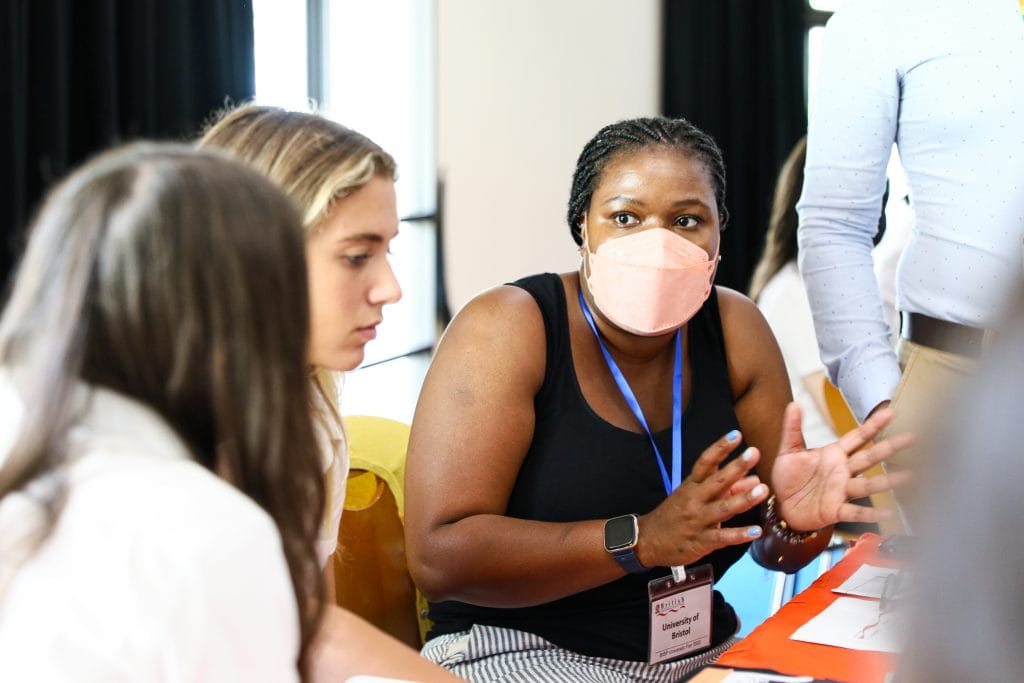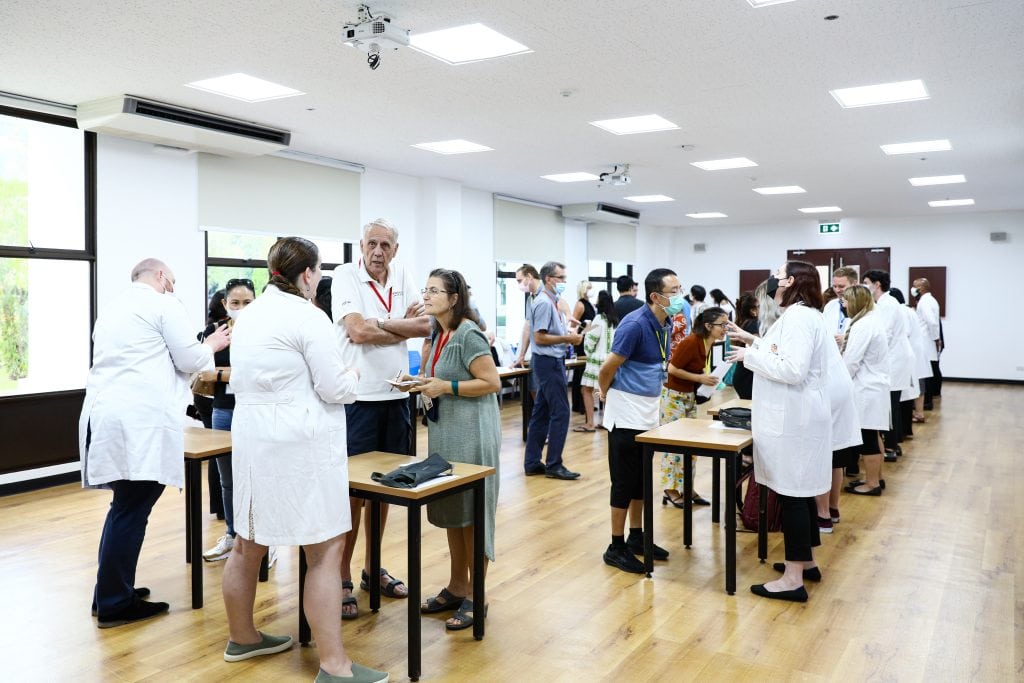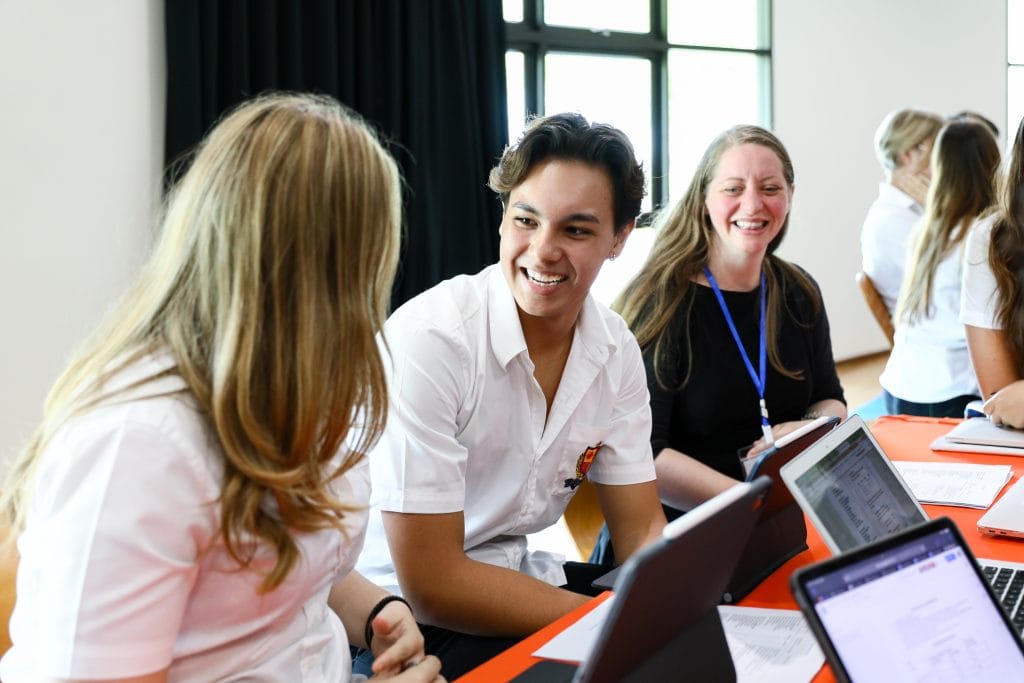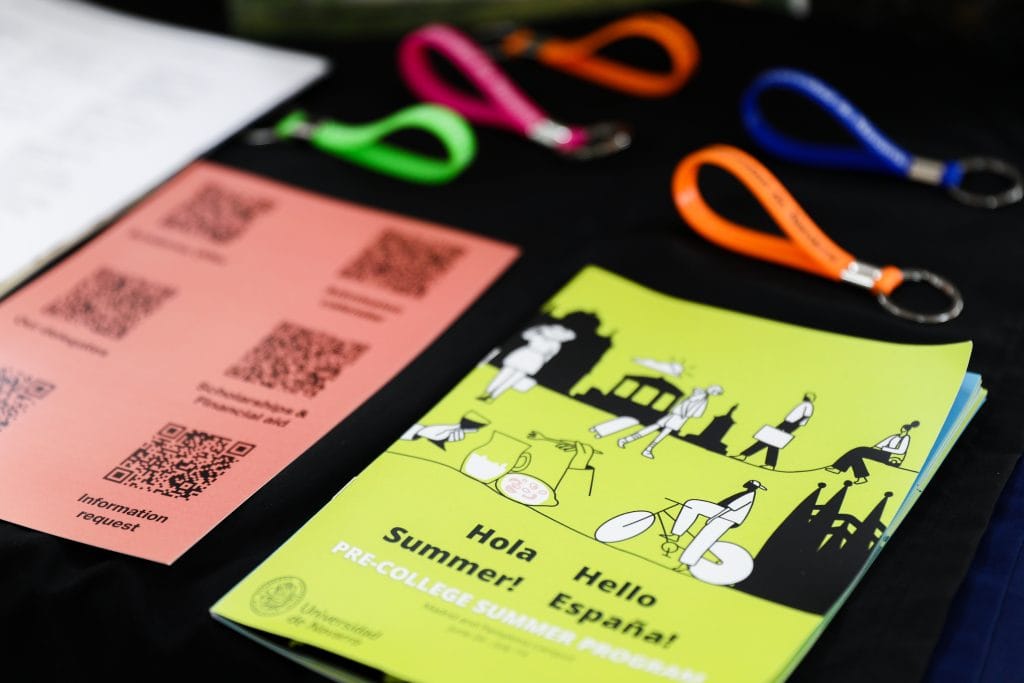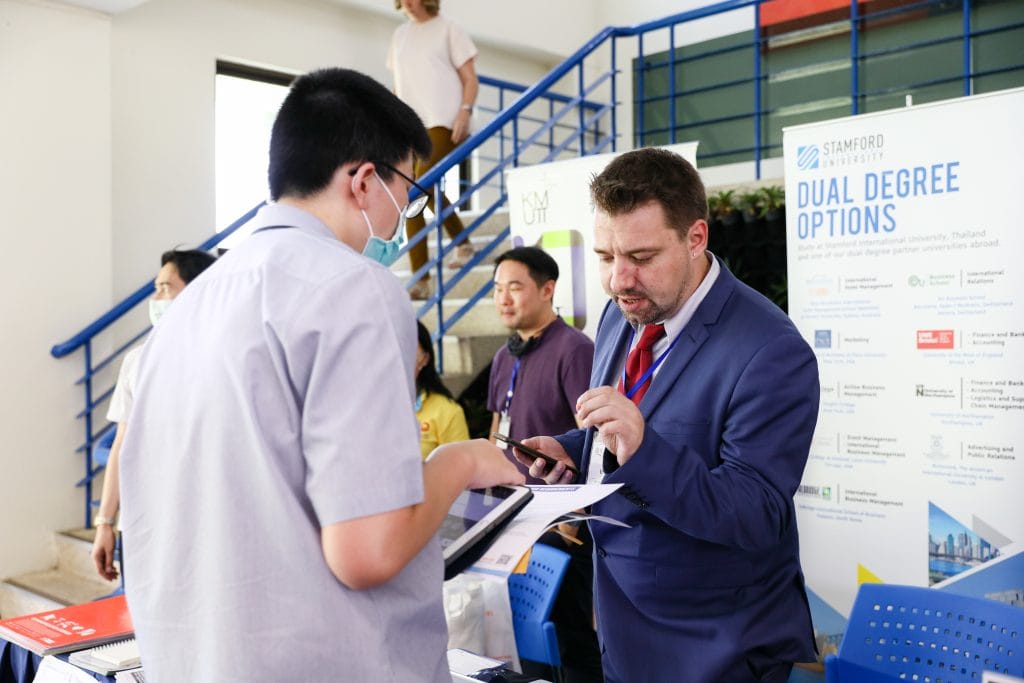 BISP was fortunate to welcome high school students and parents together with 115 university representatives at the 2022 Phuket University Fair. 
"It was a good chance to speak to the various university representatives and get a better in-person perspective of the universities I am interested in applying to." –  BISP IB Student
With over 100 universities from 20 countries attending the Fair, attendees were encouraged to speak with representatives from great institutions first hand about specific university strengths and offerings. For example, universities such as Mount Holy Cross is known for Division I Sport in the USA, Royal Thimphu College is known for its unique location in Bhutan, Memorial University of Newfoundland is known for its low cost of attendance,  as a  Canadian University, and NUCB is known for its International Business program in Japan.
"The event was very rewarding, there were many options and it presented greater exposure to unfamiliar options that I was not aware of."  – UWC Thailand IB Student
In addition there were 23 universities at the fair from the UK – 19 from England and 4 from Scotland – including well-known names such as Cambridge, Imperial, Durham, St Andrews, and Edinburgh University among other Russel Group favourites, as well as dynamic, newer universities such as Aston University and Manchester Metropolitan. Some of the UK Reps conducted specialised workshops for students and parents on topics such as Studying Medicine and Crafting Personal Statements.
"The event was a great opportunity for us to interact with university representatives from our short-listed universities. It gave us a chance to gain clarification during the admissions sessions and this gave us some reassurance on the universities we are looking at" – Soumee Mazumdar Y13 BISP Parent
To highlight some of the local options available, 9 Universities from Thailand attended the BISP Phuket University Fair. These schools offer programs in Thai and English and are open to local and foreign students. Many BISP students who wish to stay in Thailand move to Bangkok to continue their education.
For our student athletes, the BISP Phuket University Fair presented great opportunities to discover suitable potential sports/study pathways. There were over 30 US Universities with NCAA sports programmes (15 Div I, 2 Div II and 15 Div III), including Boston, NYU and Syracuse. For students who are not keen on heading State-side, other universities in attendance with strong sports pedigrees included Exeter (UK), Bond (Australia), Navarra (Spain) and Guelph (Canada). For our Year 13 students there was a workshop run by Reps from US and UK focused on 'Being a University Athlete'. 
"We loved having the energy of in-person events back on campus. We were delighted with how the Fair went and how well it was attended by both BISP families and families from other schools on the island. Many of the reps commented to us on how great the BISP students are, and we are proud that we were able to host them here at BISP. We look forward to future events. " – The BISP University Counsellors