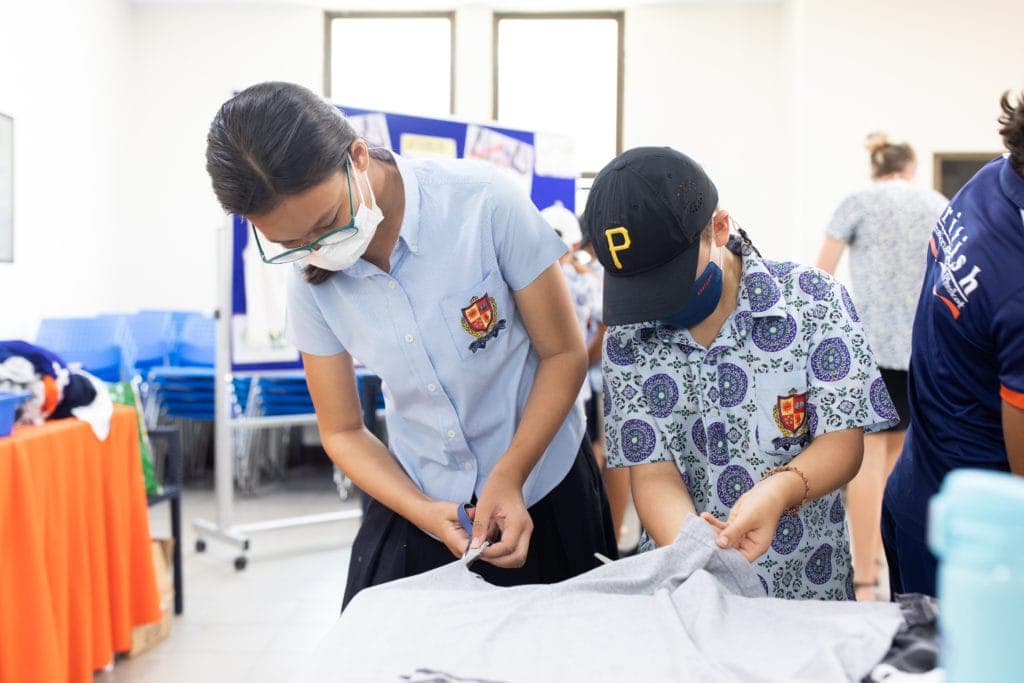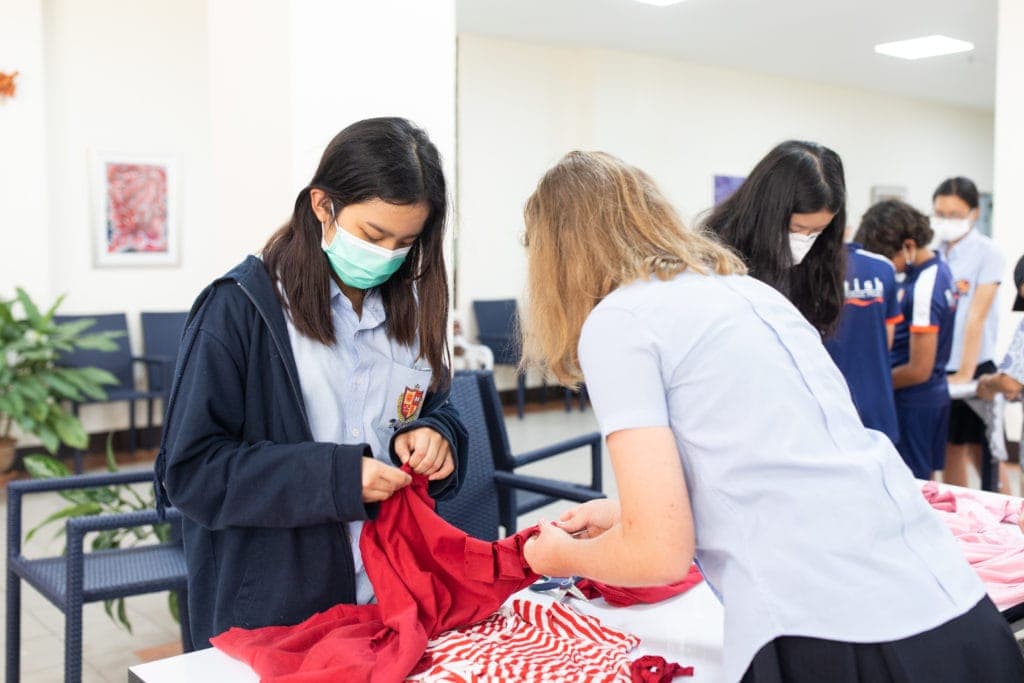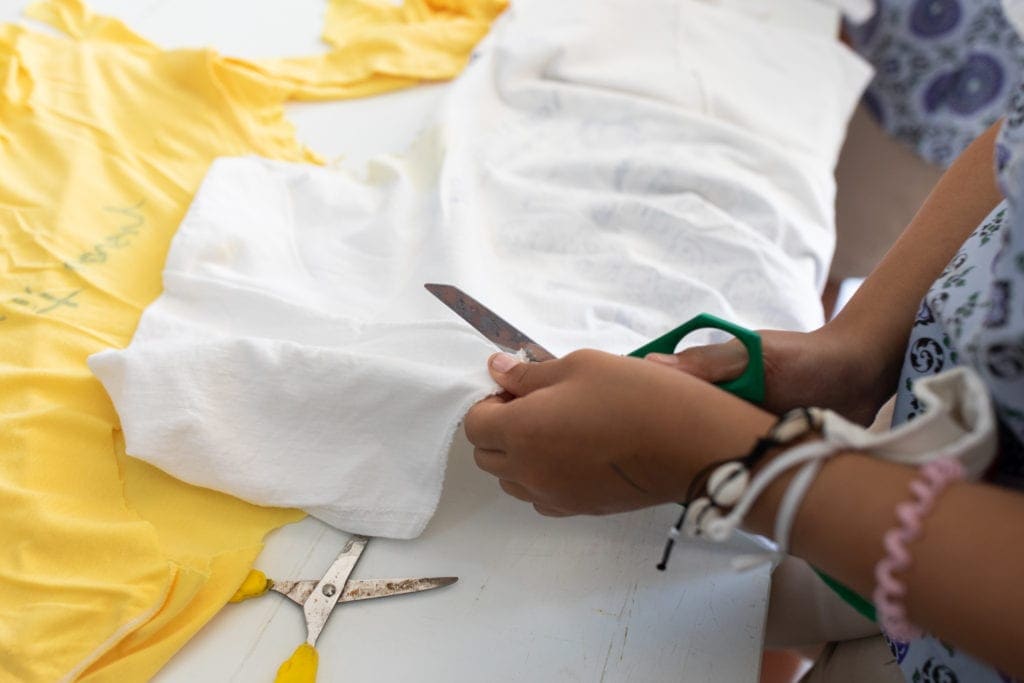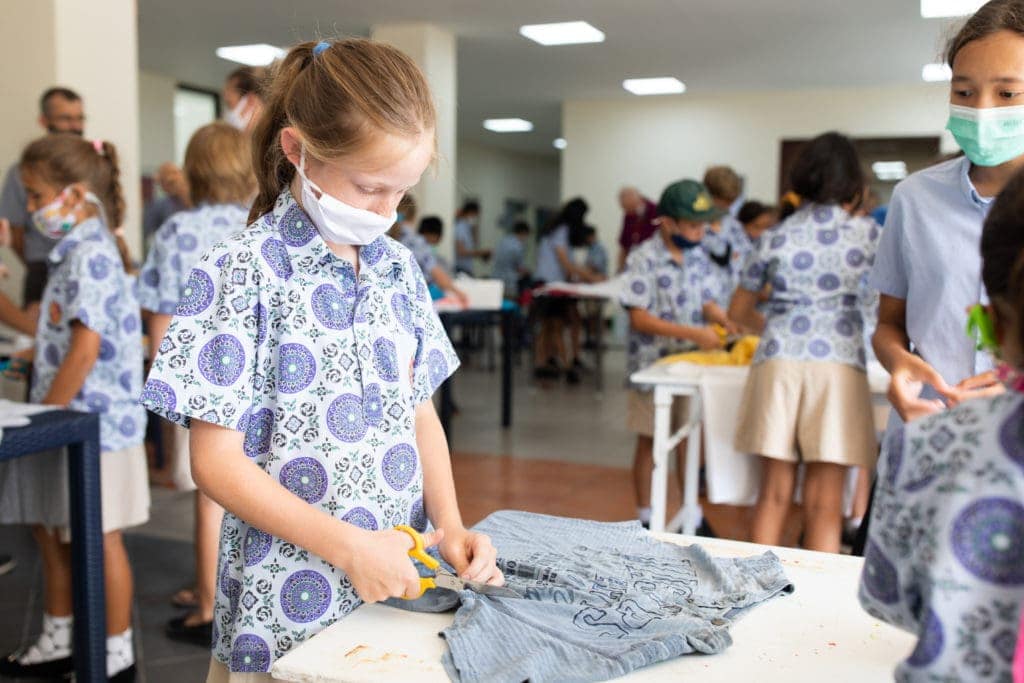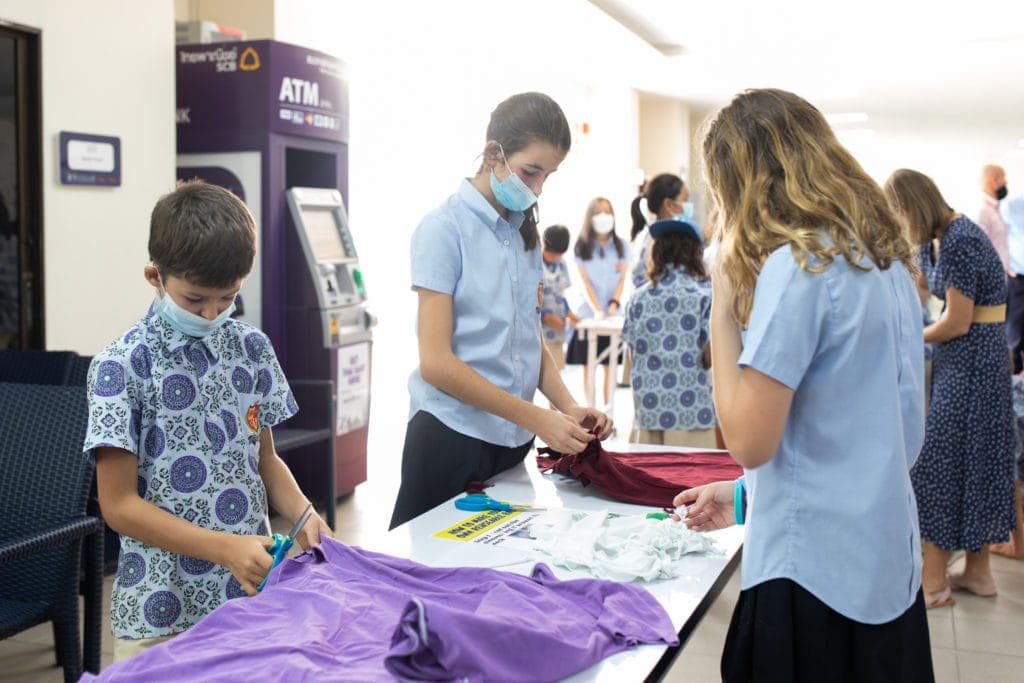 At lunchtime on Friday our [email protected] group invited Secondary students to make their own re-usable bags from an old t-shirt to raise awareness of 'fast fashion' and the importance of repurposing our clothing. 
More than 40 bags were cut out and hand-knotted together in just 40 minutes. Students from two Year 5 classes also joined in to learn the t-shirt hack. 
[email protected] is an inspiring group of students and teachers who meet weekly to discuss environmental issues and solutions, organise events like Eco Week and promote sustainable practices throughout the school. The group meets every Thursday at 2:45pm and new members are always welcome.
For more information on British International School, Phuket, please contact
[email protected]
. To see a day in the life of a BISP student, check out our school video.