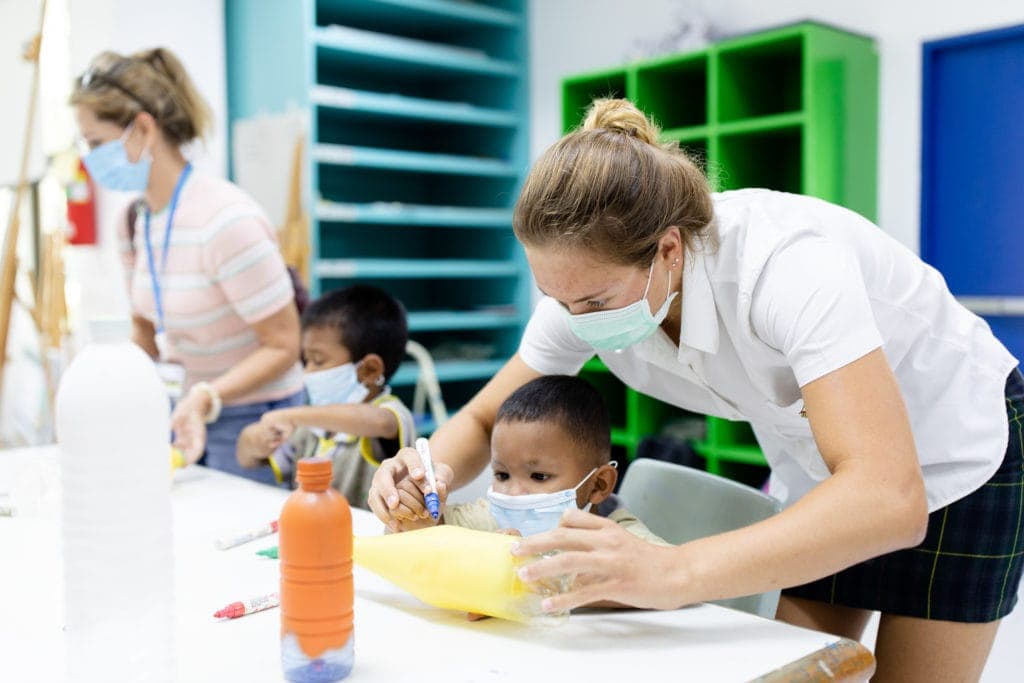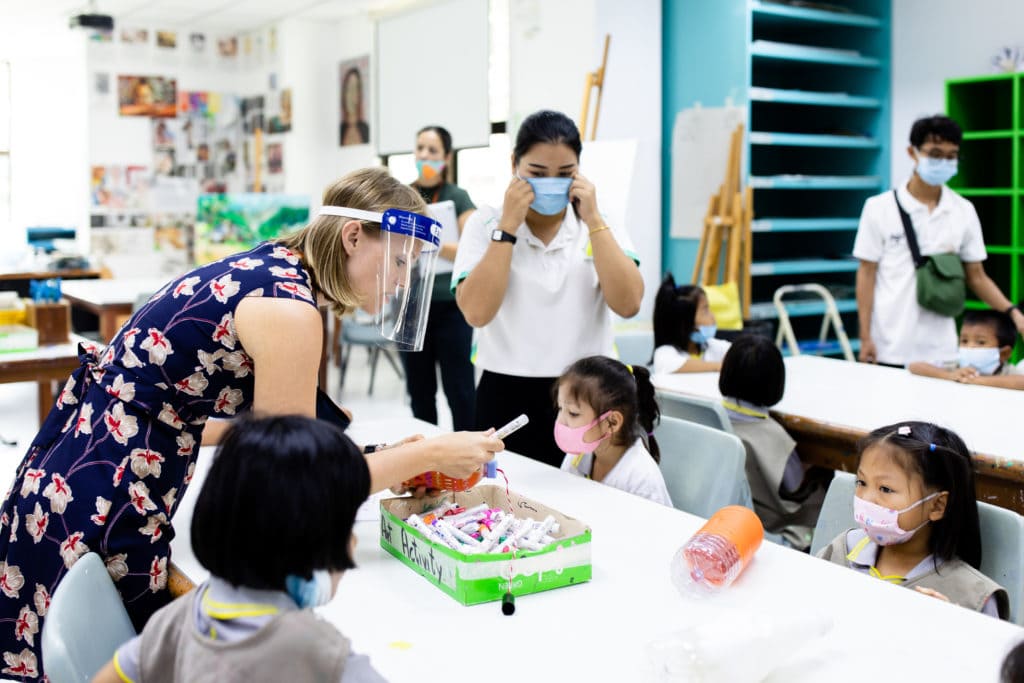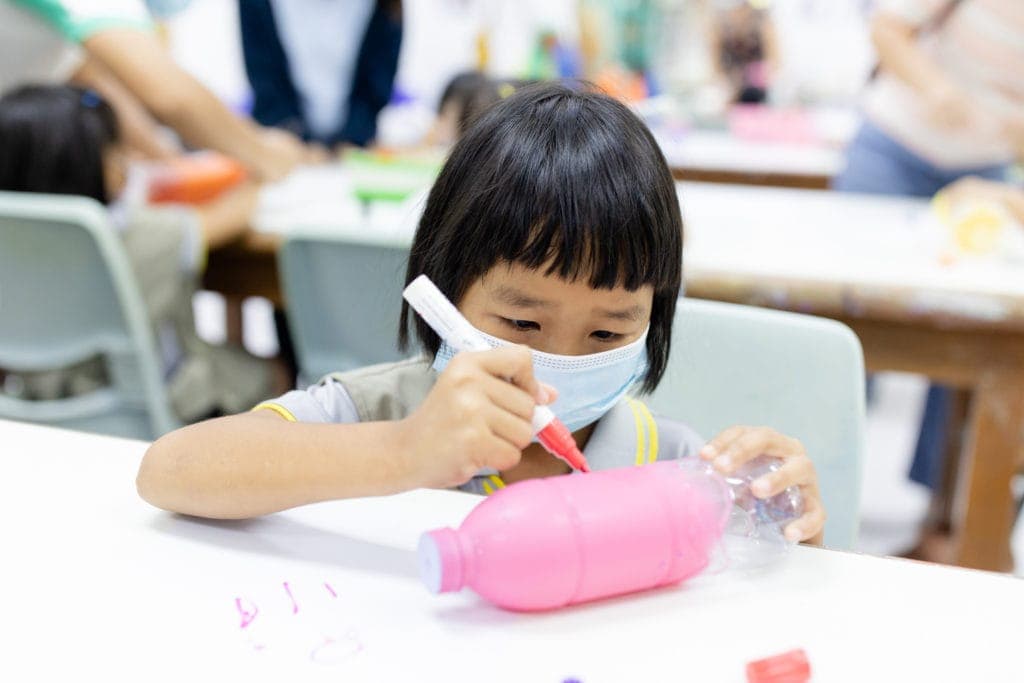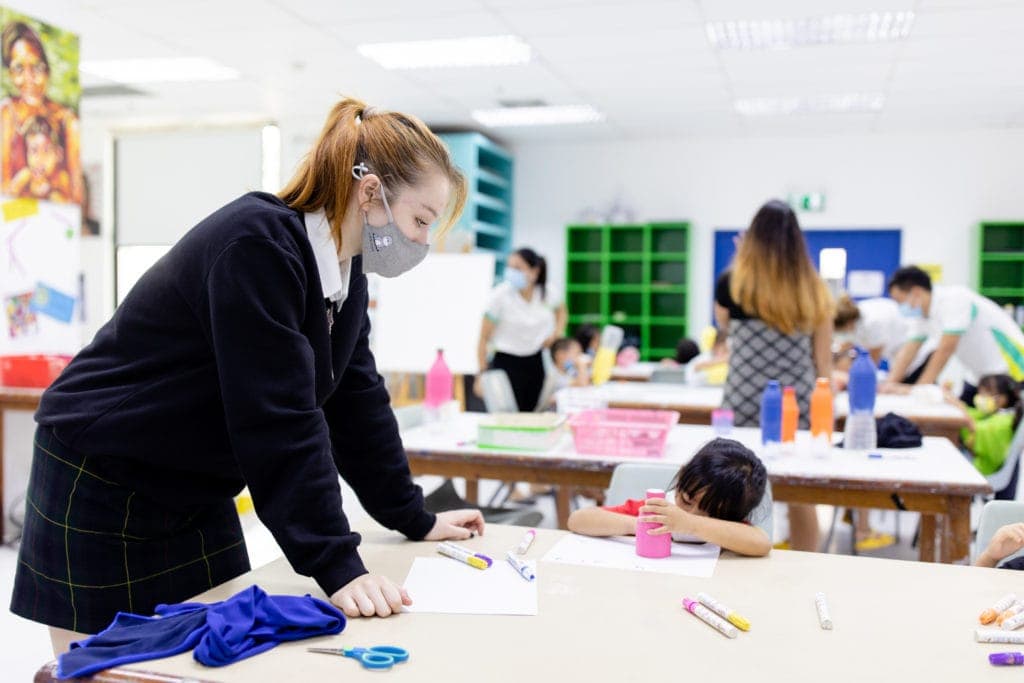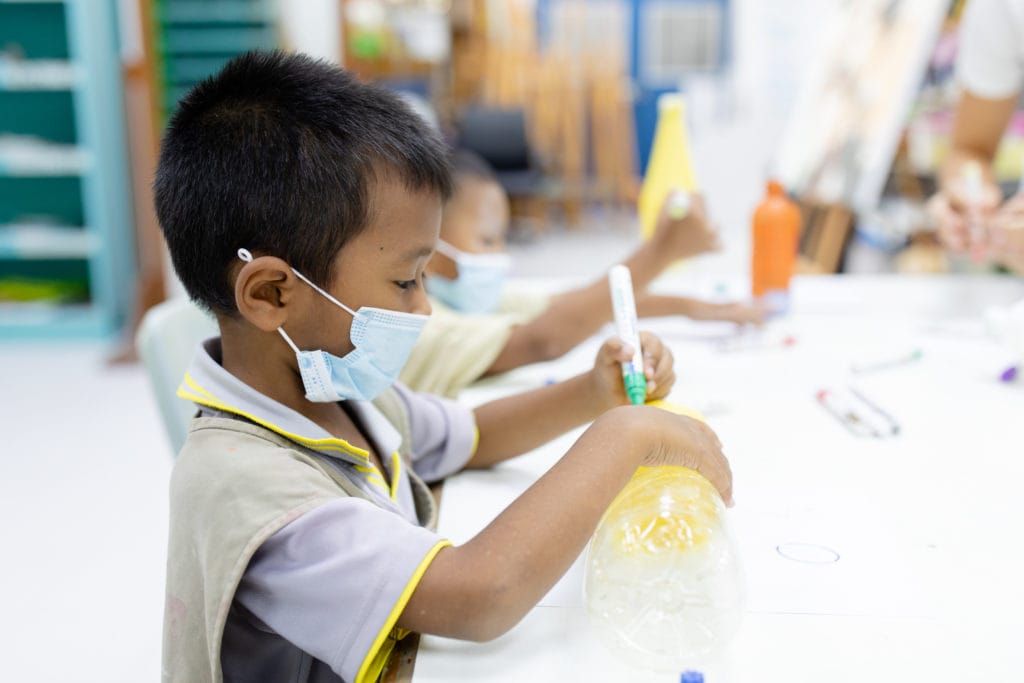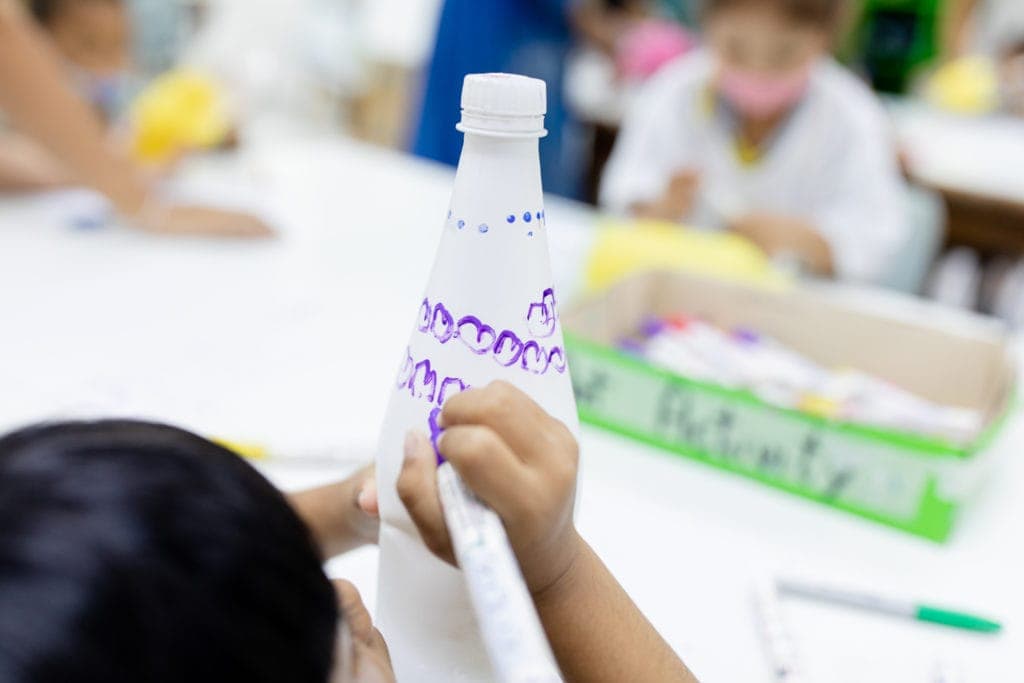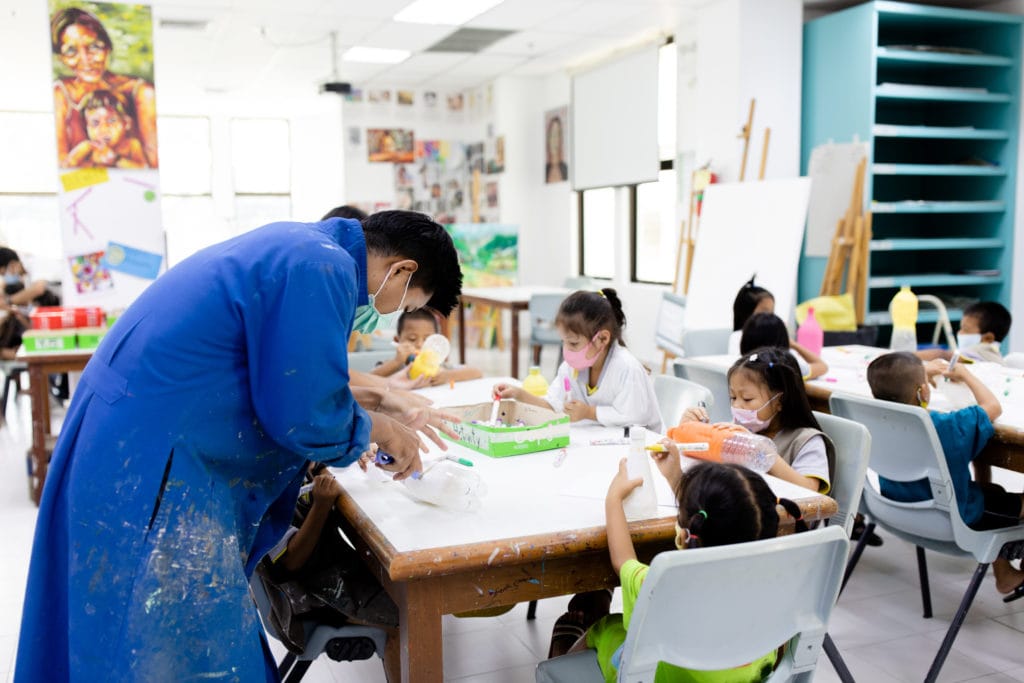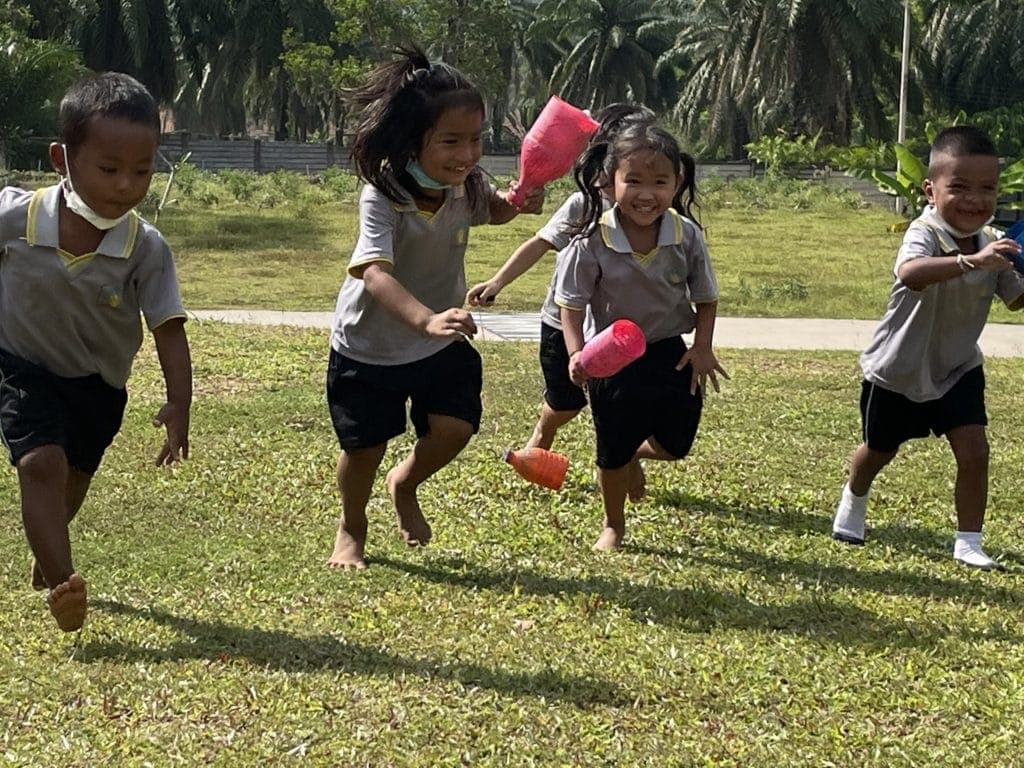 Children from independent Christian charity, the Asia Center Foundation, are creating some delightful artwork with the support of IB CAS (creativity, activity, service) students and staff at the British International School, Phuket. 
The students visit BISP once a week to explore the various creative opportunities available in the art room, from drawing and painting to using the pottery wheel and modelling with plaster. 
Recently the children delved into the area of recycled art and how materials can be re-used and re-purposed. Using plastic soda bottles, the children made a simple cupcatch toy, which they then painted and took home. 
The Asia Center Foundation is located in nearby Kathu. The charity caters for the needs of disadvantaged and at-risk Thai children by providing education, healthcare, community outreach and life skills development. 
BISP's Head of Art and Design, Charlotte McGuigan, said the collaboration between the charity and BISP was a wonderful experience for everyone involved. 
"The students from the Asia Center Foundation really look forward to their art lessons and are highly engaged and excited by the opportunity to learn and create pieces of art. It's also a great opportunity for our own students at BISP to develop their teaching and leadership skills and to experience, learn, and reflect on the wonderful act of service."
If you would like to find out more about the Asia Centre Foundation, please visit their Facebook page to see the brilliant work they are doing in our community.
For more information on British International School, Phuket, please contact
[email protected]
. To see a day in the life of a BISP student, check out our school video.